#GARRYWASTHERE: Easter Bathurst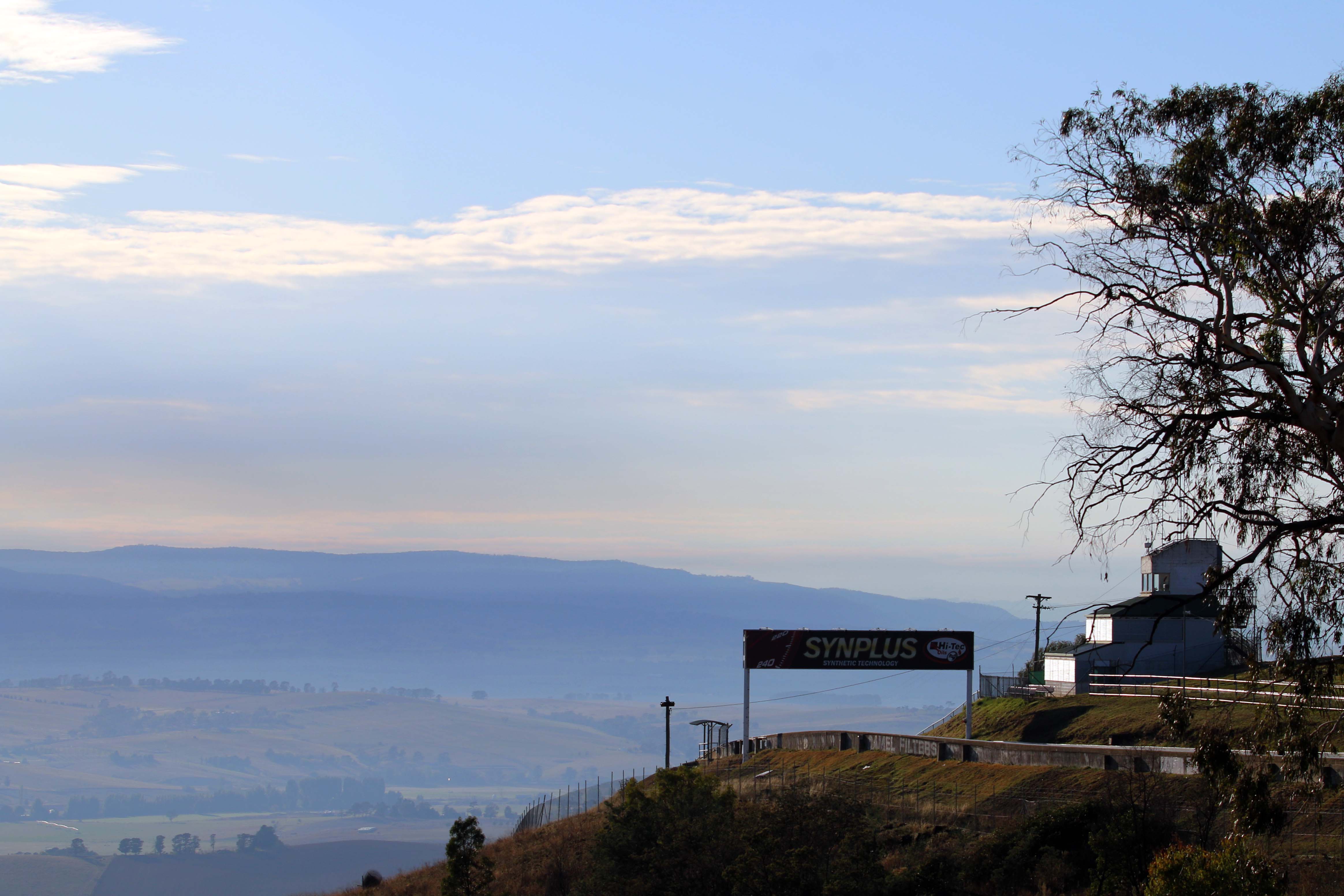 MY HOST here in TheRaceTorque.com editor Richard Craill suggested or asked (actually, demanded..  -ed) if I could throw some words together on something . . . not sure what, but here goes.
Now it is not a secret that he is one very parochial South Australian. He is very passionate about everything that the Crow-eaters' state has to offer – apart from Port Adelaide for some reason. Don't ask me why, I have no idea.
I have lived all my life in New South Wales which most interstaters are quick to point out, is not as good a place as where they come from. They are especially vindictive in pointing out the flaws of Sydney, which I can feel some justification in their view. But it is the nation's largest city and not very well plan . . . get over it and move on.
But NSW does have one assert that none of them can match, and that is Bathurst. The name can refer to the town and it can also mean the mountain race circuit that sits on the outskirts and is also called Mt Panorama.
Bathurst is where I was born, raised, schooled and began working for a living until moving on in the late '70s. Obviously watching cars race on the best 6.2 kilometres of bitumen was a highlight of living there even if only twice a year. I am only three hours away these days and getting back there whenever possible is a must.
This brings me to the point of this little story. The Hi-Tec Bathurst 6 Hour is looming and this will be my next meeting there, over Easter.
My first attendance at the traditional long weekend event was on Eastern Monday April 15, 1968. I didn't remember the date, had to look it up (Suuurree.. -ed). It was about my second race meeting, having witnessed the start and finish of the 1966 Armstrong 500.
In those days it was a four-day event with bikes practicing and racing on the Friday and Saturday before cars took over the circuit program on Sunday and Monday.
My dad drove the family up the short haul from South Bathurst in the late morning and we parked at Hell Corner right up against what passed as a spectator mound and walked the ten metres or thereabouts to trackside.
I was already a motor racing tragic, having a collection of, and avidly reading the bible of the time, Racing Car News, each month from cover to cover.
I knew all about Pete Geoghegan's Ford Mustang and was keen to see it race. What I didn't expect was see a second one on the grid, driven by Niel Allen. It was no match for the Geoghegan machine but was a comfortable second.
Allen also gave me my first glimpse of big and noisy sports cars with his Elfin 400/Traco Olds. He took the lap record with a 2:18:4 that day while Bill Brown, chasing Allen in the Scuderia Veloce V12 Ferrari P4/350 CanAm, set a top speed benchmark on Conrod Straight of 181 mph. That is 291.3 km/h!
It was amazing stuff for a school kid to witness these and the other classes, something that became infectious, and it brought me back to the mountain pretty much every motor racing car event since, as well to many others around Australia.
The spectacle was great then and happily I have not lost my enthusiasm. The racing is still great now, no matter the car or class, just different.
Roll on Easter!
WORDS: Garry O'Brien
Garry O'Brien is a longstanding contributor to Auto Action Magazine and a motor sport commentator. He has attended every race at Mount Panorama since the mid 1960s, and most races in Australia since then too – prompting the hashtag #GarryWasThere to become a thing.
Rumor has it he was there when the first fleet raced through the Sydney heads in 1788, but that has yet to be substantiated.