REMAKING A RACING TEAM – MOBIL 1 HSV RACING

THE COMMERCIAL brain behind the re-branding of Walkinshaw Racing's Virgin Australia Supercars Championship has spoken about the team's transition from the Holden Racing Team to Mobil 1 HSV Racing this year.
Troy Bundy, Walkinshaw Racing's commercial director, told the Sport Radio Inside Supercars online podcast that the process was based on understanding the team's values and their key supporters.
"The re-branding I suppose that wasn't difficult. It's a process you need to go through. clearly we were disappointed to lose HRT but we were incredibly grateful for the 25 years we had with them," Bundy explained.
"Ultimately we sat down as a business and as a leadership group and worked on our values.
"We discussed 'what do we want to be' what do we want to re-launch as. It was a really good opportunity for us to start from scratch to build something from scratch – start from scratch. So we talked about those values and about how we wanted to be perceived in the market and fundamentally once we went through that process there was one question that answered everything for us, that was basically 'What do our key stakeholders want to see from us'. What's really important to them for them to connect back on to us?'"
"We had such a huge fan base for such a long period of time and we wanted to make sure that fan base didn't move with the brand.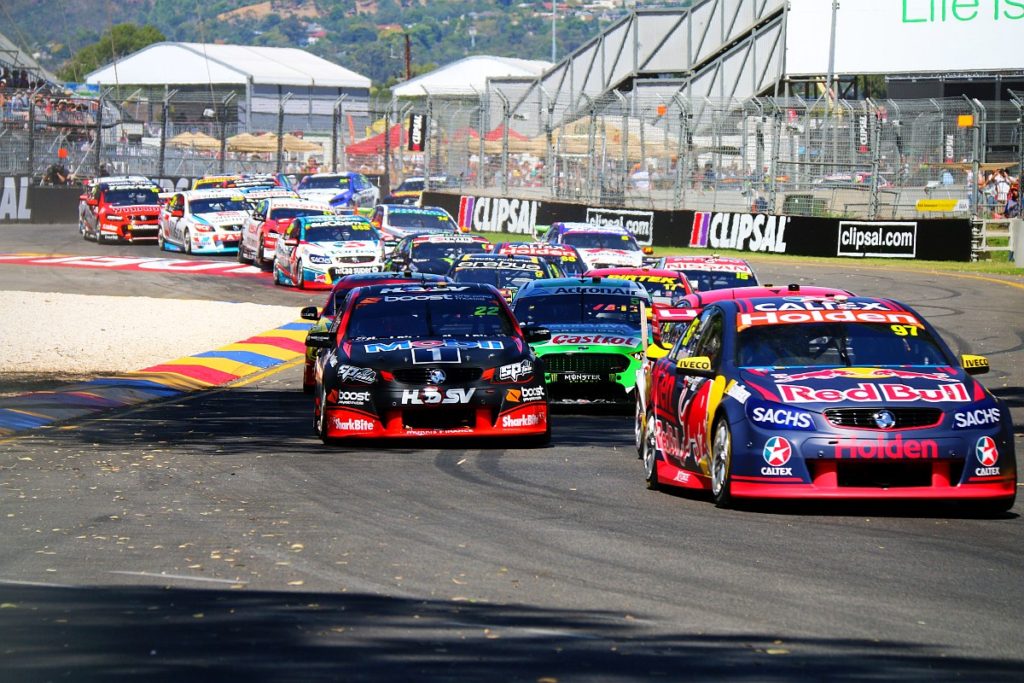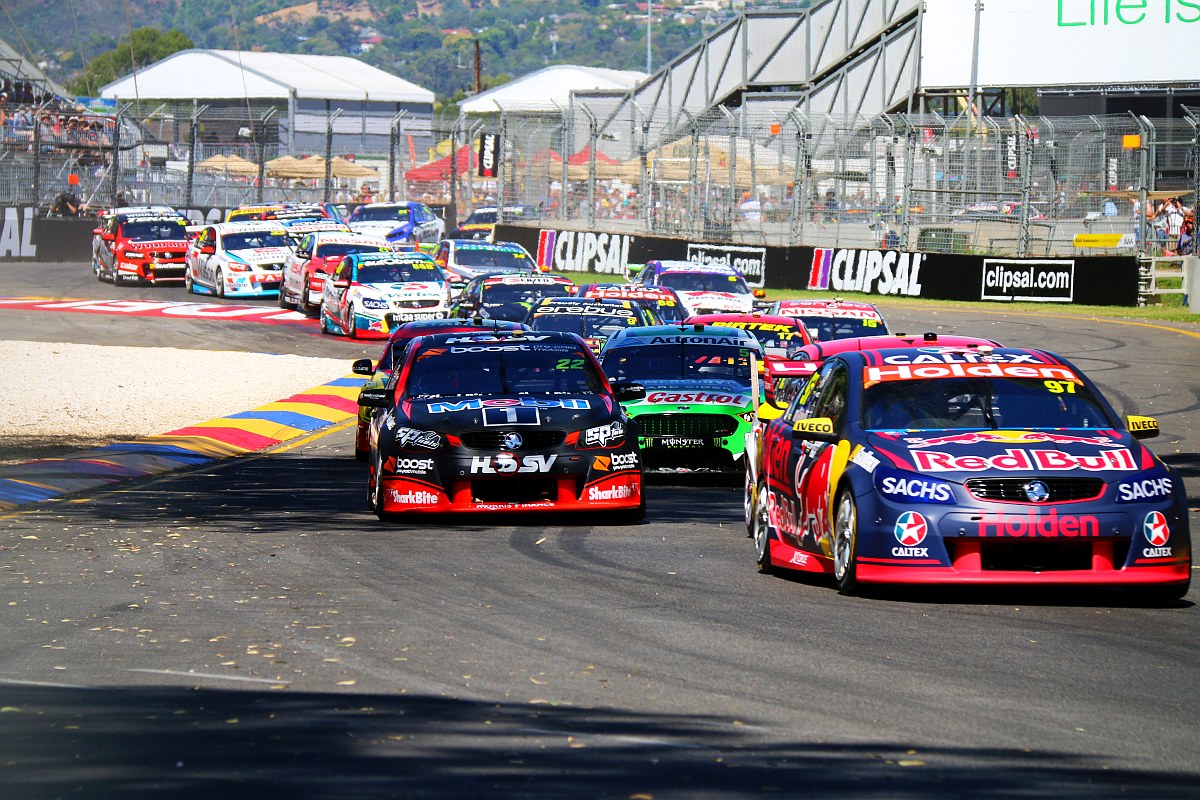 "Everything we developed and everything we built from the name of the team, to the look of the car to the merchandise program to the membership program, it was all designed under one question which was, 'what do our key stakeholders, being our fans and our corporate partners, want?"
Bundy, who joined Walkinshaw Racing early last year with prior experience working for Supercars, within AFL teams and the NRL, explained that the process had been warmly received by fans so far.
"I think we've done an OK job of that," he admitted. "I think, certainly the feedback we've got from our fans is that they're very happy with Mobil 1 HSV racing. We're incredibly lucky in that regard that we owned HSV, that we manufacture the cars here, so aligning our race team to the bigger business here made sense.
"We also knew that fans were very passionate about that brand and passionate about that car, so that was almost an easy home run for us.
"On top of that, we had a fantastic long-term partner in Mobil 1 and they've been with us for 25 years, I think it's the longest running partnership in Aussie Motorsport, and when we approached them and said 'we've got this concept, we've got this idea, what are your thoughts?'
"We wanted to bring two iconic brands back into motorsport, in Mobil 1 and HSV together. In Mobil 1 we had the Mobil 1 Holden Racing Team back in the day with Brocky and later on we had the HSV Dealer Team where we won two championships, so we're creating two of our past brands together into a new one for our fans.
"They get us, they understand us, and they jumped on it straight away and believed in our vision and our passion and what we wanted to bring to market.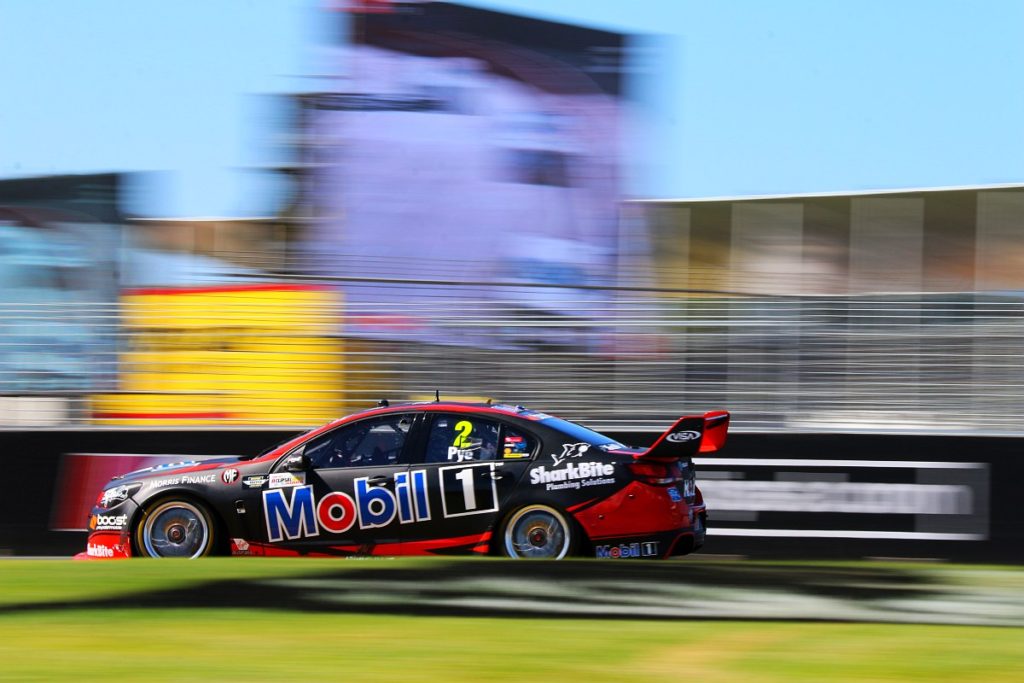 "They thought there was really great value in creating it together, building it together and going to market with both of our organisations.
"It was not as hard as you think when we went through the process."
Bundy admitted that the process came together quite late, with the final decision only being passed on from Holden's head office in early October – despite months of industry speculation throughout most of the 2016 season that was not helped by the team's patchy on-track performances.
He explained that the existing commercial support the team had already enjoyed was critical in securing the ongoing funding to continue the team without Holden's financial input.
"In the commercial game it was incredibly late," Bundy said.
"We found out incredibly late and we had to sit down and work out what we were going to be and go out to market and get a significant amount of sponsorship in a very short space of time, which is a bad time of year to do that because it's Christmas period. We were quite strategic in how we did that and we went to our existing partner group first.
"Clearly Mobil 1 was on top of that tree so once we'd developed that project we went to them. That takes time, there's multiple stakeholders in Mobil 1, it's not just the corporate company it's all the distributors involved in our relationship now, so there's multiple facets, multiple elements in our relationship there.
"When we presented it they understood and got it straight away. I think officially we finished it just before Christmas, so it was a good way to finish the year and go into Christmas – it was a great Christmas present thanks to Mobil 1!"
Drawing on the 25-year history of the team and its enormous fan base, the positive approach the team took in their re-invention has seen that mirrored in the reaction from their fans.
"Even though we lost HRT and we're not the factory team any more, as far as we're concerned, and admittedly it's our own business, but we're the factory team for HSV now so we felt like we could develop just as good a product by combining a couple of key assets here," Bundy said.
"Clearly we've connected a bit of history there with both Mobil 1 and HSV – combining those two things together has created a bit of a platform for our fans to come back to us and we absolutely saw that at Clipsal.
"We sold about 1200 memberships in two days, which is good, very very good for us. We had some challenges in merchandise because we didn't have enough there and we sold out by Sunday.. so these are challenges but really positive to have when you don't have enough product to sell!"
COMMENTS WITH THANKS TO: Sportradio.com.au 'inside Supercars' podcast – listen here.
WORDS: Richard Craill
IMAGE: Mark Walker