PLANS for Mount Panorama's second circuit have significantly progressed, the Bathurst Regional Council recently going to tender to source a company to commence the design of the facility. 
The tender document also details a new location for the permanent circuit, to be constructed on council-owned land on the opposite side of Mount Panorama, at an estimated cost of $50m.
Initial plans touted by Council had the second circuit utilising the existing Mount Panorama pit / paddock area before turning left of Mountain straight and running into a circuit extension located on land adjacent to The Chase – however it is believed concerns around noise and land acquisition prompted the change the location to a brand-new site that sits behind the Reid / Sulman Park campgrounds.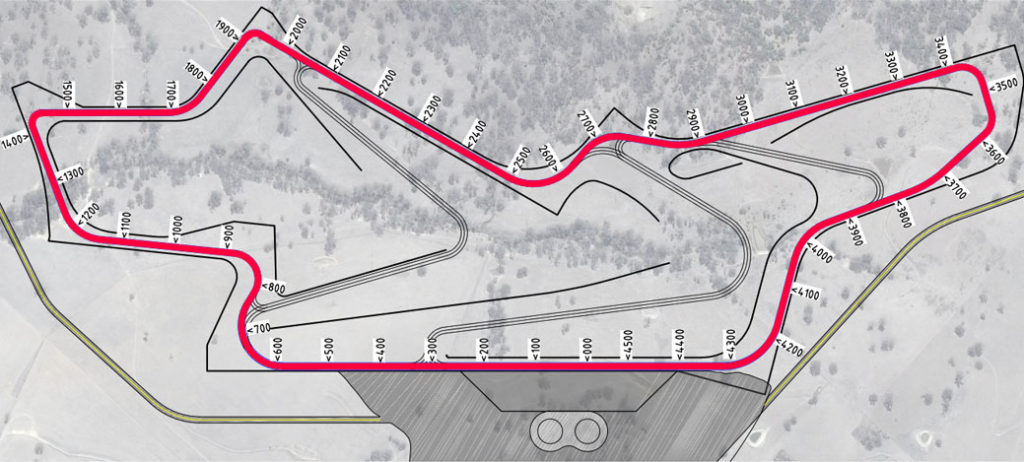 The new location includes considerable elevation change, with the layout spread across the middle of a valley and utilising the natural amphitheatre for spectator viewing.
The circuit, projected to be 4.5km in its longest of a potential eleven separate configurations, will be designed to meet FIA and FIM specifications and will include a pit / paddock complex, heilpad and the longer-term construction of a go-kart circuit.
The circuit will be completely self-contained from the existing Mount Panorama circuit with access via the existing Boundary road and the Mid-Western highway.
Tenders for circuit design are required to be presented by May, with the winner to be selected by July and the subsequent designs to be lodged with council by the end of this year.