VIDEO: FORMULA HOLDEN.. UNDER LIGHTS!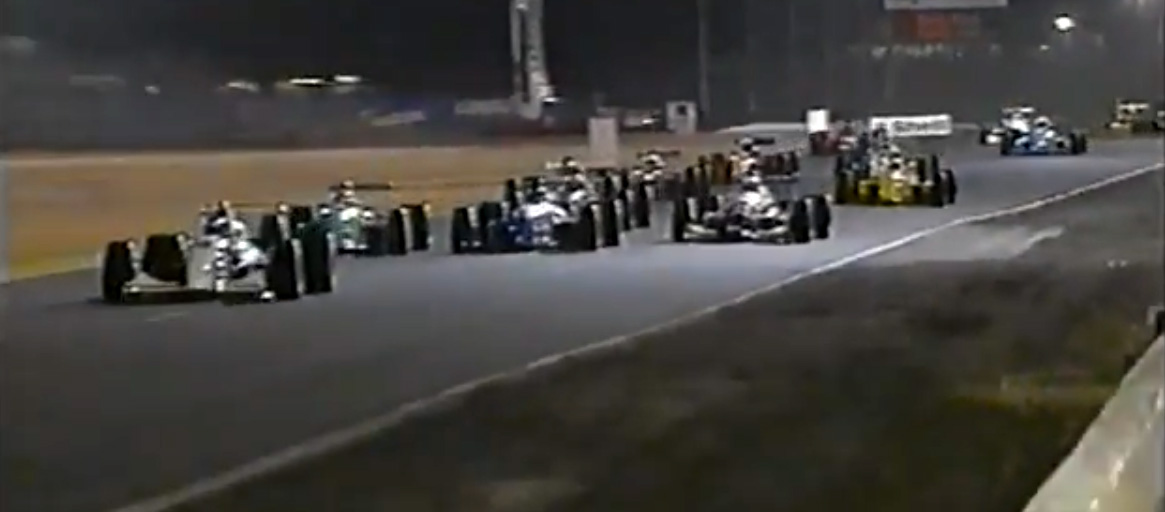 THIS could possibly be the most spectacular car race you will see all year.. and it comes from 20 years ago!   
Following on from our story about night racing earlier this week, this video appeared on the Formula Holden group page on Facebook last night and it's truly brilliant.
The video, uploaded by former Formula Holden racer Rohan Carrig, takes in the second race of the 1997 Calder Park round of the Australian Drivers Championship that was run, remarkably, under lights.
As far as we know, it's the last major open-wheel race run under lights in Australia and it is a breathtaking show.
In this race the sparks were quite literally flying from a high quality field that included eventual champion Jason Bright, Jason Bargwanna, a young Kiwi prodigy called Scott Dixon and a host of other talented racers of the time that included Darren Pate, Steve Cramp, Mark Noske, Brenton Ramsay and Bruce Williams.
Williams, in particular, stars in this race – executing a series of blinding overtakes in his Simoco-sponsored Reynard 92D.
The discussion on the Formula Holden group page included several of the drivers involved at the time remembering what was a great era for Aussie open-wheel racing. It makes for amusing reading!
Check out the amazing video (with zero commentary – just the sights and sounds) at the link below, or head to Rohan's growing You Tube page to catch that and more videos from the era.
Can we have more of this, please?!
WORDS: Richard Craill