I, QUITE LITERALLY, could not believe it.
An English Cricket journalist, of some vintage and purported seniority, was having a crack at the Big Bash League game between Melbourne Renegades and Brisbane's Heat a few nights ago.
In twitter commentary with members of the general public, he tweeted what can only be described as contempt for the under-done wicket and 'Half Full stadium' he was viewing from the seats he absolutely would not have exchanged his own money for.
Fortunately, before I could respond (and as someone would take the Big Bash over most things in life, like breathing, I was well primed to fire up) many jumped on this particular Tweeter, indicating that the 20-odd thousand there would over fill a vast majority of the motherland's grounds, that the previous night's final-ball thriller between the Thunder and Sixers more than made up for the lack of a close contest this time and and – hang on a minute, surely you're not questioning close competition having sat through a month of three-nothing Ashes whitewash of the side he was here to cover in the first place.
Surely, the grumpy old English bugger must have been cooked in the unfamiliar warm conditions he was experiencing.
Still, such is the world we live in that even the most well-credentialed of journalists ultimately can end up being nothing better than social media trolls like the worst of Facebook's lowest possible dungeon levels.
This website was formed early in 2017 as an opposition to exactly this kind of thing.
Sick of the knee-jerk digital world reactions to any issue (or, as is most often the case, non-issue) of the moment we set out to provide a portal for those who were more inclined to take a measured and more thoughtful approach to motor sport opinion and commentary.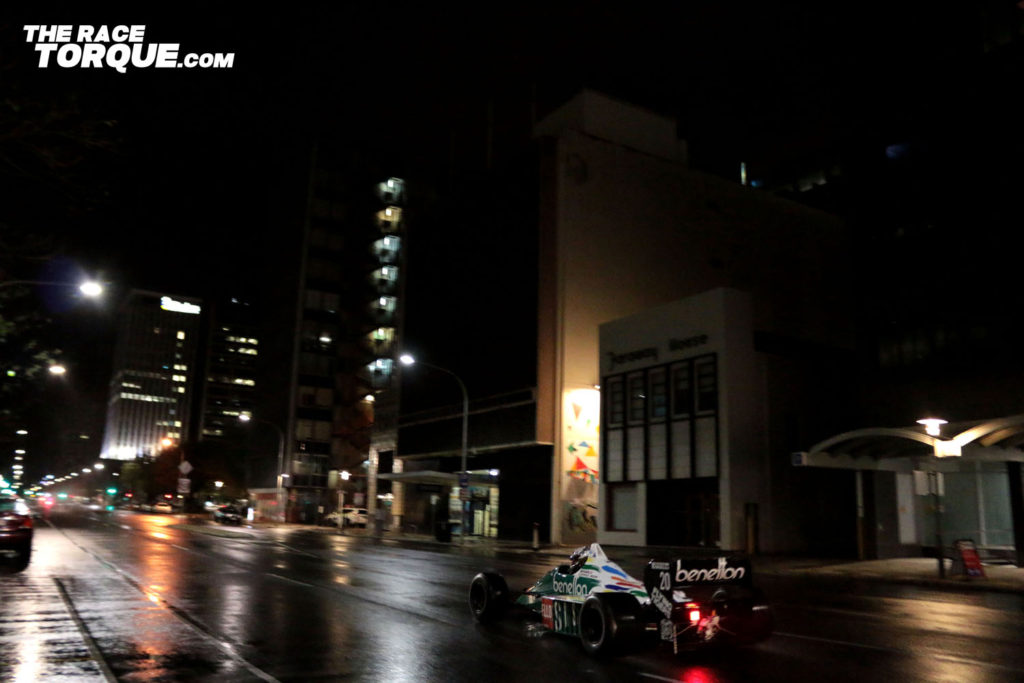 In essence we were the anti-Twitter – a chance to take pause and think before you hit the send button.
Of course, the ultimate irony in my example above is that of all sports in Australia the Big Bash is perhaps the best at using Digital media to drive its presence in the world.
Interactions with players, commentators and fans alike make it one of the most socially aware (and I mean that in a digital sense) sports in Australia, it not the world. On any given night of the BBL Twitter is filled with a reasonably large amount of quite amusing banter around the colour of shirt the hosts are wearing, various stories told by Ricky Ponting, exclamations at Mark Waugh's position as a national cricket selector or, sometimes, even the game itself.
The other irony is that 2018 delivered a truly memorable year for me personally, yet also set unprecedented challenges when it comes to the social sphere and the comments made by 'fans' online.
Those of us sitting and watching the Supercars finale unfold at Newcastle we were generally oblivious to the complete shitstorm of social media backlash that was brewing around the way the series ended this year. And I know of no other apt adjective to describe it, either, so forgive the vulgarity.
In my many years of experience working in the digital sphere (terrible phrase) I can not for the life of me remember a more vitriol-filled, bile producing week that was the one that followed Newcastle.
It is sad that this is the normal thing now, with these so-called fans spurred on by the fact they have as much access to the news feed now as I do or Craig Lowndes does. Two hundred and forty filthy characters later and their pus-laden diatribe is given the same space on the internet as anything measured or reasonable another may post.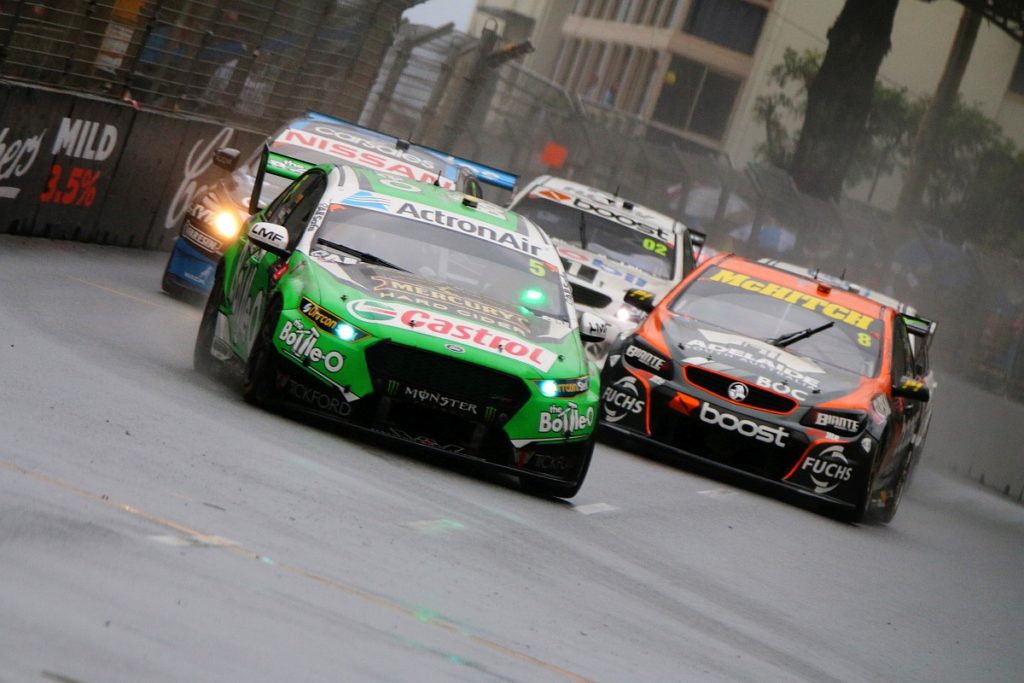 There's more irony there in that the democracy of free speech we all crave as a fundamental human right is ultimately dominated by a few morons who I would be quite fine for the state to remove from the internet or, indeed, the gene pool itself.
In the end, though, I was proud of the way that Scotty McLaughlin and Craig Lowndes conducted themselves. Proud for our sport and for the fact that while they could have joined the social media bunfight, they rose above it. A simple snap together at the Supercars gala and grins from two blokes who just love motorsport and were having a crack – and they moved on. Well played, lads.
Still, it only enforced my position that now more than ever we need places like this to serve as a counterpoint to what is usually going online these days.
Which is why this little website exists and I am proud of the content that we have created.
The whole idea of the site is to be a no-stress, no deadline, no pressure kind of outlet where we may go a few weeks without posting anything. We don't exist to serve sponsors or drive traffic so numbers aren't the priority – still, without any real marketing or promotion we still cracked up about 30,000 unique views which I reckon is pretty good.
I hope they were informed and entertained, for surely there was some great stuff published.
Mark Walker produced some great stuff this year, from a brilliant commentary on how motorsport social media works (apt, given the theme of this post) to a whimsical look back at a particularly epic Bathurst adventure as a fan back in 2004. Walker also contributed a majority of the original imagery on the site, including the lead image on this story.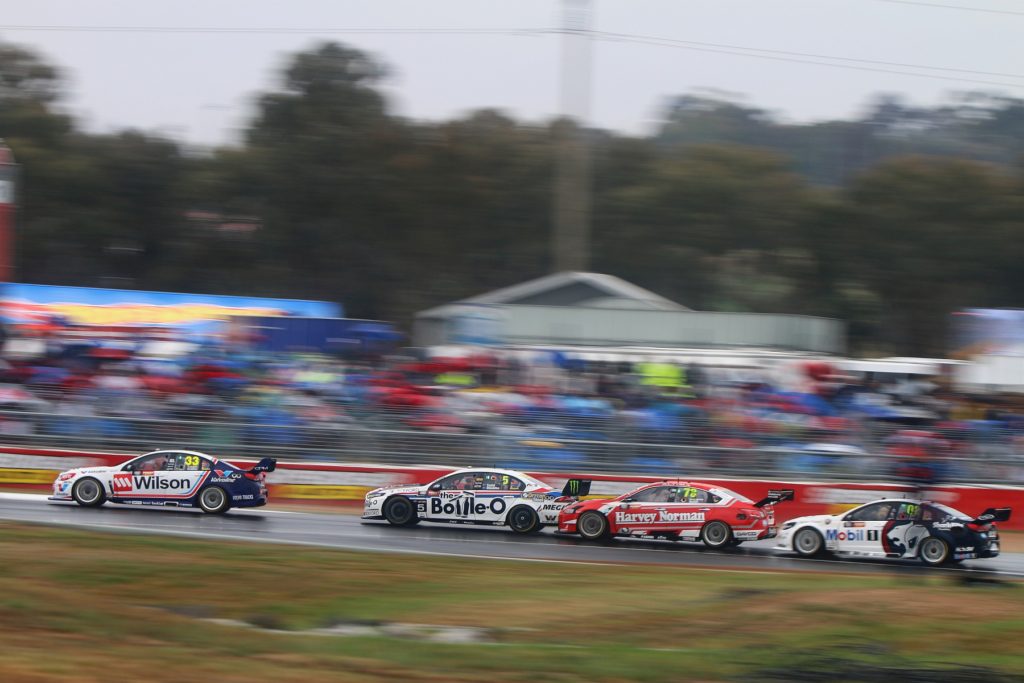 I was particularly thrilled that David Segal, driver manager to the stars, PR guru and a self-confessed frustrated journalist who hadn't written content like this for years, joined the crew. His series of 'The Big Picture' columns earlier this year looked deep into the sport both to see from where it had come and where it's going.
Mr Segal, amongst anticipation for our annual pre-Bathurst Chinese feast, also wrote about the calendar and the potential to change the Supercar schedule to something different. That was something that the great Dale Rodgers also tackled in one of his yarns later in the year – it's interesting to see the two approaches both vastly experienced (I'd never write 'old') blokes propose for a potential future for our sport, quite independently.
Dale also wrote what most are thinking about the proliferation of 'aero' in the sport, and the need to change it to improve the racing.
Meanwhile. we went international, too – Tom Arciuli was lucky to be at Silverstone when Williams popped the champagne cork on their 40th birthday. Not even jealous.. Timmy Hodges and Rhiannon Veness also wrote wonderful words, Hodgey a quite brilliant piece about Time Certainty and Rhi a behind-the-scenes look at the important Formula SAE competition.
We're more than happy to give the next generation of motorsport writers a crack, too. 16-year-old Slade Perrins wrote about his first Bathurst 1000 adventure in a story that brought back all the memories and feelings from my first trip.
Finally, the legendary Garry O'Brien wrote a great tale about his first Bathurst trip, back in the days when the world was black and white and racing cars were driven to the circuit. We only ran one #GarryWasThere column, mainly because the great man was too busy being at every race meeting ever held.
Me? I was particularly pleased with my insight into Toni Vilander's remarkable Bathurst 12 Hour stint this year and I enjoyed writing about my first trip to Sepang, in Malaysia. But mostly I enjoyed reading everything else we ran this year, while at the same time enjoying a technology battle that has been giving us IP issues that meant some people couldn't open the site. Actually, enjoy wasn't the word I meant there, was it.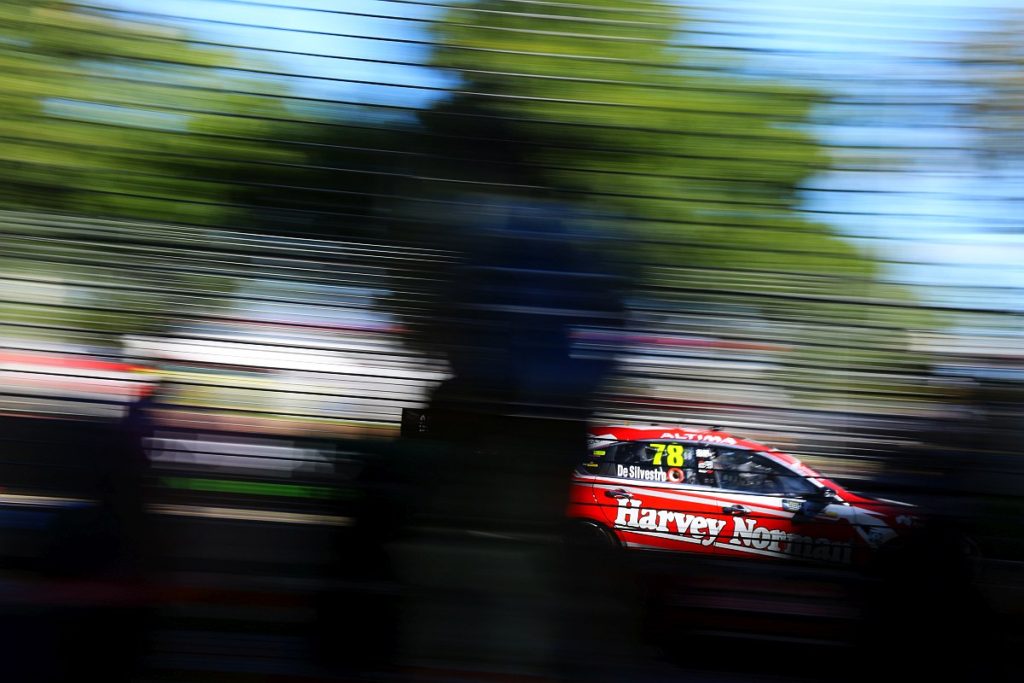 So there you go. 2017 was a quite a thing. I'm very grateful to those who took time out of their busy worlds to contribute to this little venture, and also to those who took the time to read it.
2018 bodes well. We're going to the 'States Early in the new year and will be covering some very cool stuff in February – and then we'll be back on the road around Australia in an effort to keep fighting the good fight against sensationalism and rubbish social media 'commentary'.
Meanwhile, rumors that we will launch TheCricketTorque.com are unfounded. For the moment.
May your New Year be filled with much fun, frivolity, safety and Big Bash as you can handle.. stuff the haters!
Craillsy
Richard Craill,
Editor – theracetorque.com
31 December 2017.