THEY MAY cop plenty of flack online, but there's still good news stories to come from the formation of the ECB SuperUtes Series since its inaugural round last year.
WORDS: Richard Craill IMAGES: Peters Motorsport / Touring Car Masters
Whether people like it or not, the SuperUtes series is here to stay and in 2019 will see more cars and, thanks to a raft of technical changes planned for later in the season, ideally a more spectacular show as well.
But that doesn't mean there weren't some big wins from the first season – most notably the introduction of a sponsor new to motorsport, who wouldn't be in it without the series for the SUV-based racers.
EFS 4×4 Accessories entered the sport via sponsorship of former V8 Utes champion Ryal Harris last season, with their first dip into the Motorsport world proving so successful that they've upped their presence in a big way this year.
As well as continuing to back the Queenslander in the SuperUtes, EFS will also sponsor Harris as he makes his debut in the Touring Car Masters series this year driving a '69 Chevy Camaro.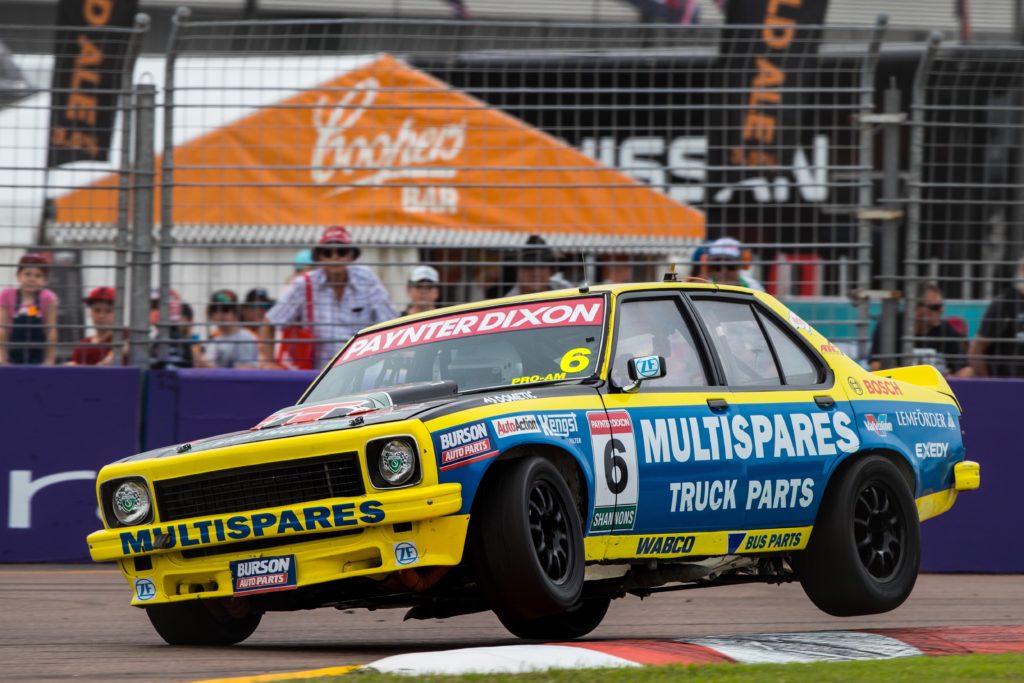 Peters Motorsport, who run Harris' car in the SuperUtes Series and will also field the Camaro in TCM this year, were involved in bringing the brand to the sport last year.
It ultimately resulted in Harris winning the championship in its first year, but also has seen the sponsor further engaging with the sport.
"When we did the deal to get Ryal in the TCM car, EFS came to the party for that as well as the Ute," team owner Brett Peters explained.
"They has such a positive reaction to being involved in the sport that they wanted to expand this year – it's a massive win for the sport in general when a brand wants to expand their investment."
Peters said that it was the SuperUtes series that spurred their expansion this year.
"Clayton, who is the GM at EFS, has loved car racing for ever and has been there for 20 years but never saw it as being suitable for his company to put a 4×4 company on a racing car.
"Jumping into SuperUtes was a gamble but it was more their market and they said from the outset that if it worked, they'd expand it. It absolutely worked – it was unbelievable.
"They had a ripper time last year and got their dealers involved – it's great to be able to put the race car on their walls and really engage them.
"It gave the brand so much confidence and that's why they expanded this year into TCM. It's a great story."
Peters, a successful racer in his own right, will oversee a huge expansion of his racing operations this year as he fields three TCM entries alongside an expanded SuperUtes outfit.
Ryan Hansford and Jeromy Gray will join the team driving Holden Torana's at the Superloop Adelaide 500, while Harris will race a Chevy Camaro owned by Ian Woodward.