MASSIVE events like the Australian Grand Prix make for big wins.. and big misses, too. We've cast our eye over some of the best bits from Melbourne – and some of the things that may have missed the mark. It goes without saying not everyone will agree – so jump on our social media channels and add your thoughts now!
CONTRIBUTORS: Richard Craill, Tony Schibeci, Dale Rodgers & TRT Social Channels
IMAGES: Mark Walker, Renault Sport
HOT
1.Melbourne's Three Hundred plus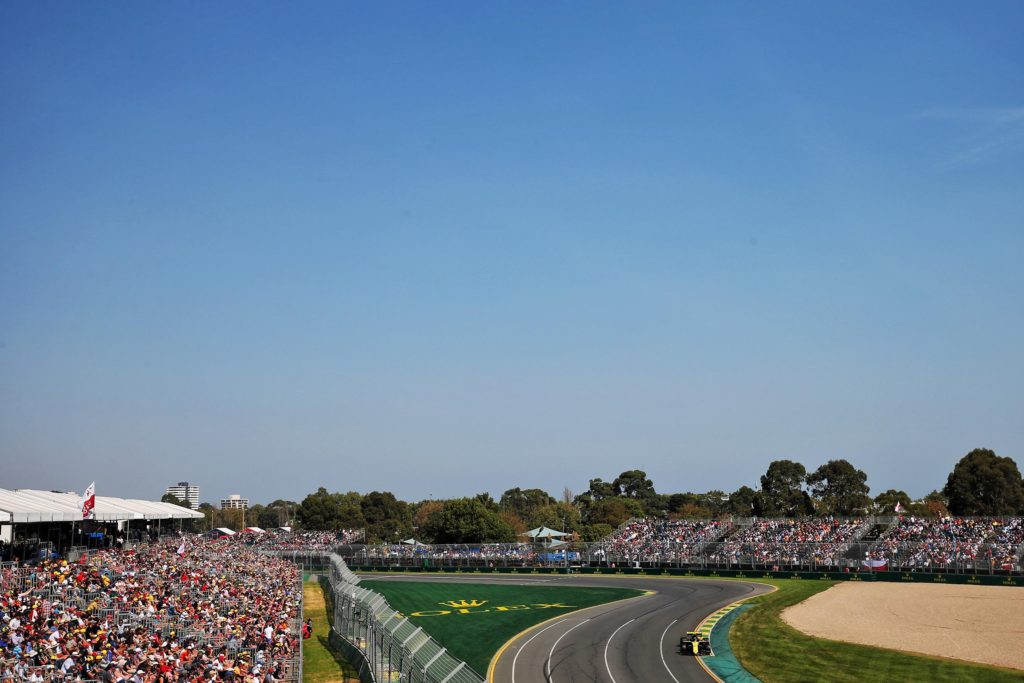 FROM the moment we arrived on Wednesday, Crowds were huge in Melbourne. The pre-season launch in Fed Square was massive. Thursday's crowd for support categories was massive. Friday was more of the same, and on that day the event confirmed a grandstand sell-out of their 25,500 seats, too. The total of over 320,000 was sensational – there are few sporting events in Australia that get more than 100,000 in a single day but Melbs makes a habit of it. Given the cost of tickets and the fact that there's so much sport in Melbourne for people to spend their money on, that the Grand Prix remains so popular is an enormous tip of the hat to the promoter and, we suspect, the ever-increasing popularity of the smiley bloke from Perth in the Renault.
2. Renault's Merchandise Department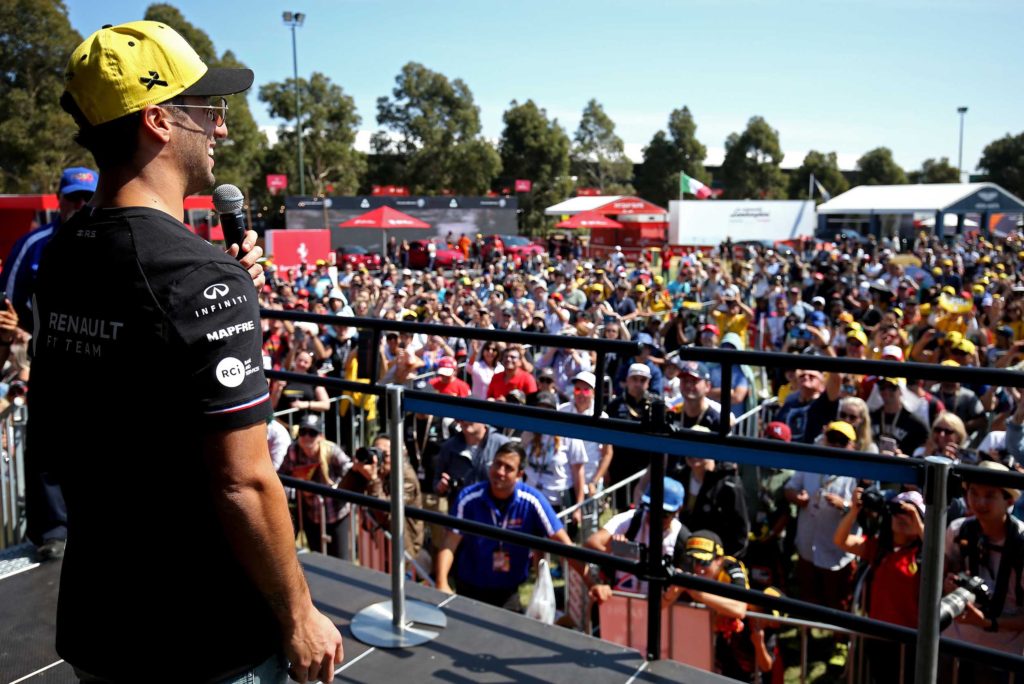 RENAULT got a winner when they signed Dan Ricciardo and even though the Australian Grand Prix didn't go their way, they certainly profited out of his presence. Our spies suggest they sold nearly 20,000 Ricciardo-branded Renault hats across the weekend, which at $80 a pop would have netted the brand a cool $1.6m. Add in the $120 t-shirts and $300 jackets to the mix and there's no doubt the paying public of Albert Park dropped more than $2.5m on Renault gear this year. Lines at Renault stands around the precinct were long while, for some reason, those in the Red Bull marquees looked pretty glum. Renault sells about 12,000 cars per year in Australia (Honda, who were 10th in new car sales in 2018, sold 51,000 last year) but we'd suggest that at the very least, dealership foot traffic should increase this year in this part of the world.
3. Cam Waters calling it like it is
THURSDAY media conferences are rarely thrilling, but when Tickford Racing's Cam Waters sat down with the press on the afternoon of day one, it was cracking stuff. Unfiltered and free comments flowed – especially about the parity debate already brewing in the paddock: "The thing everyone's forgetting…they go on about this parity bullshit but to be honest, 2017 and 2018, these guys were still up the front winning every weekend in whatever car it was." It's rare drivers are so outspoken these days, and it's always refreshing and surprising when they are. 'Parity Bullshit'? Brilliant.
4. Saturday night Supercars in Melbourne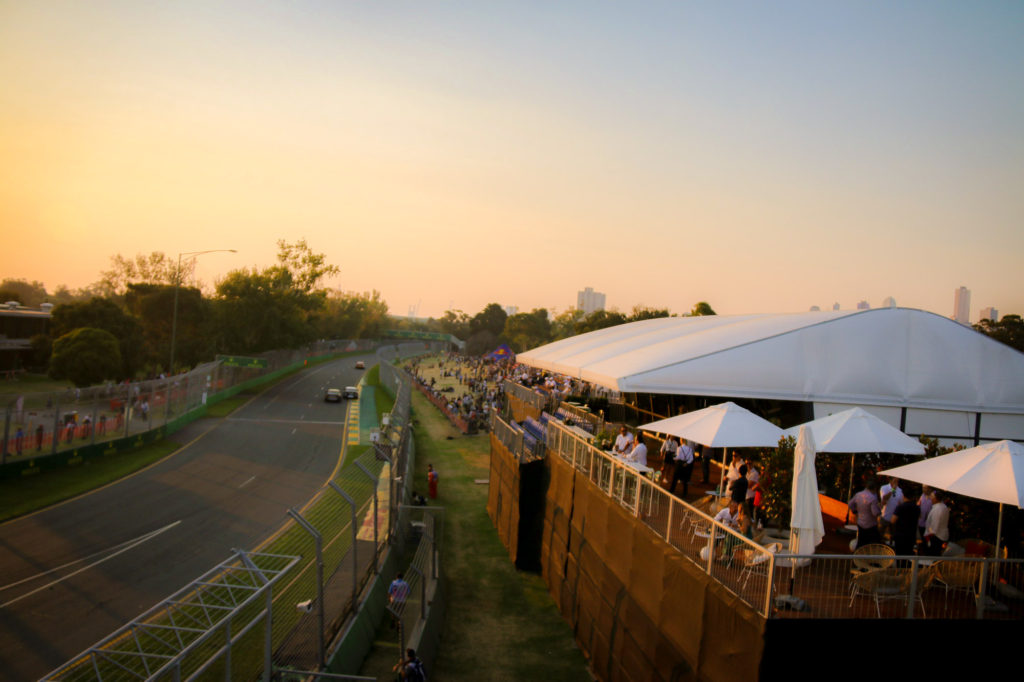 THE SATURDAY evening race at Albert Park needs to become bigger, better and have more profile – because it's brilliant. The race is one of the most atmospheric of the year and is a brilliant way to cap off what is probably the best overall day of the AGP event. The two 25-lappers held in that timeslot so far have been entertaining affairs and drew decent ratings. We'd love to see it a bit longer (perhaps to a point where it's a 'will they / won't they' scenario for a two-stop strategy) and add some points weighting to make it a bit more meaningful. Given it's grand location and prime-time slot, it could and should be one of the grand occasions in the championship each year.
5. #BOTTAS
GAVE his World Champion teammate an old-fashioned beating in what was obviously his best ever drive, and then proceeded to drop the Mic on his cool down lap, perhaps addressing some of his stresses from last year.
"To whom it may concern… fuck you" is now his, forever. Great.
Valtteri Bottas Post race Radio: "To whom it may concern, fu*k you."#Valtteri #F1 #AusGP #AustralianGP pic.twitter.com/MDJMbY1pjW

— Eau rouge (@Insidef1) March 17, 2019
6. Aussie Dan is still the man
HE DIDN'T win the race, nor did he really contend at all – but the popularity of Daniel Ricciardo seemed to be even bigger than ever before this year in Melbourne.
Grabs like this probably don't hurt his cause, either.. what a legend.
💬 'Shut the f*ck up'@DanielRicciardo viel vandaag uit, maar gelukkig blijft hij altijd lachen 😀#AustralianGP #ZiggoSportF1 pic.twitter.com/Iva8zcS6q8

— Ziggo Sport F1 (@ZiggoSportF1) March 17, 2019
7. Bonus point dash
THE ADDITION of a bonus point for fastest lap in Grands Prix this year initially seemed a hit or miss proposition, especially given they would only award the point to someone who finishes inside the top-10.. creating the potentially awkward problem of someone getting the point and someone different having set the fastest lap. Yet the last 10-laps of the Australian Grand Prix turned into something of a mini-shootout, and if that happens at the end of each race this year than it will prove a positive step for the sport and, more importantly, the show.
8. Uber sponsoring the two-seater (and the event)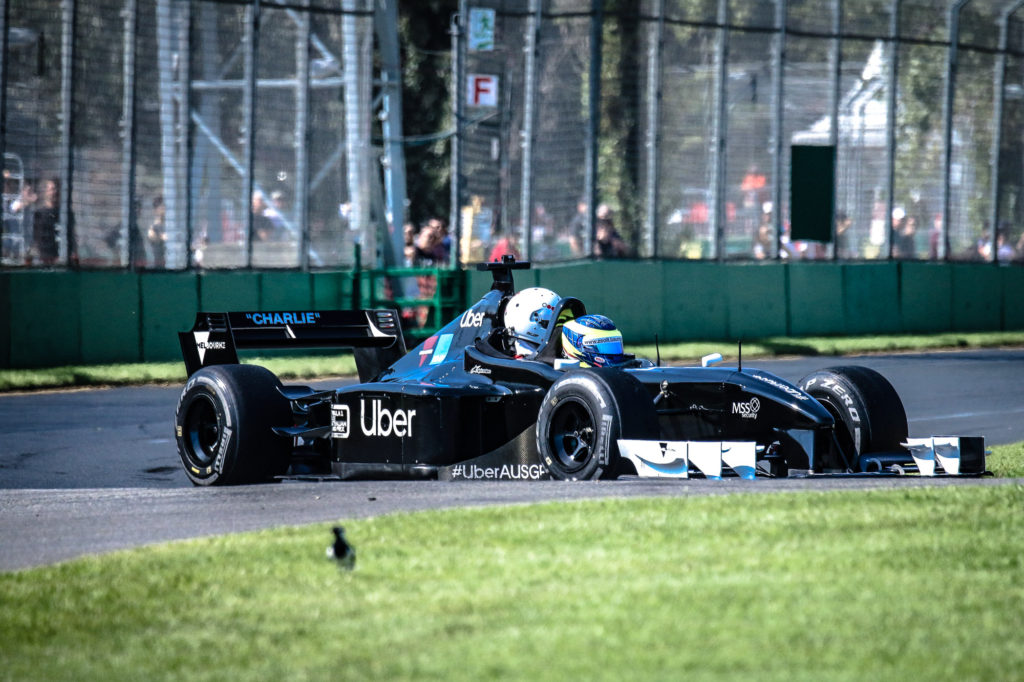 THE MARKETEER who did the deal to have Uber sponsor the Minardi two-seater deserves a pay rise – what an ultimate expression of ride sharing! So too was the companies sponsorship of the event in general, offering dedicated Uber pick up and drop off zones at each corner of the precinct. It worked well and offered a much better alternative to getting a taxi. Coupled with Melbourne's tram network, it added another layer of ease in arriving or departing Albert Park last weekend. Interestingly, the line for the Uber 'rank' outside gate one post-race was comfortably 20 times larger than the one for the Taxi rank, further down Canterbury Road.
9. Chaz Mostert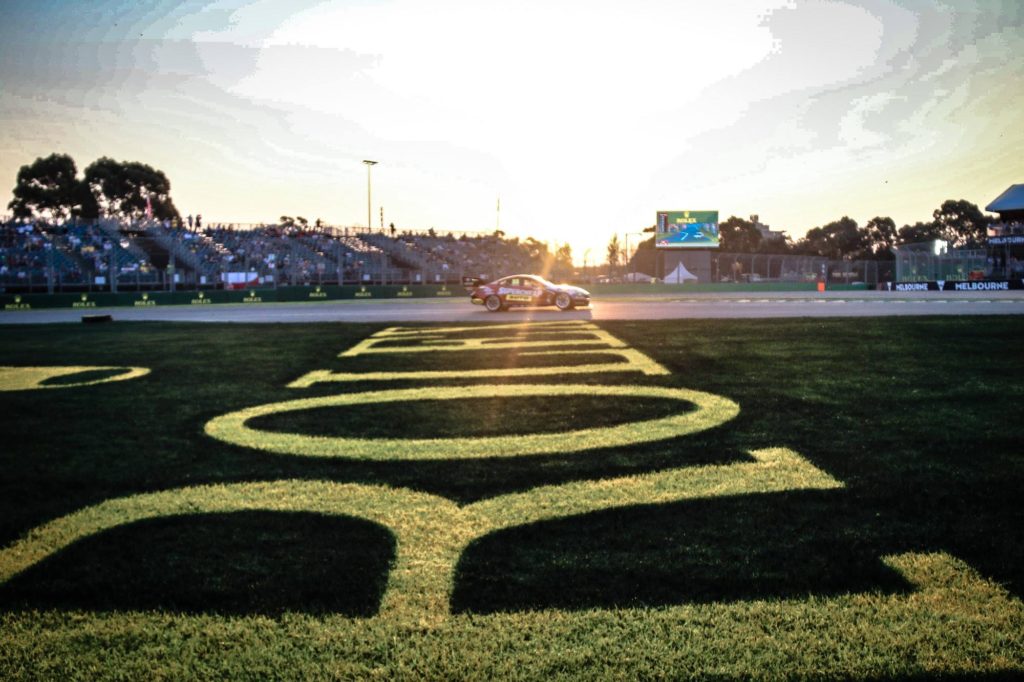 CONTINUING to prove why he's one of the great stars of our sport and can be for the next decade if he wants, Chaz had a superb weekend in Melbourne. Say what you want about the performance of the Ford Mustang: his storming drive through the field in race three of the championship was mighty impressive while his lap to edge out McLaughlin for pole for Race 6 was just as good. The sport needs Tickford competitive and it needs Mostert at the front and right now, that's what it is getting.
10. Charlie Tributes
THE SAD loss of F1 race director Charlie Whiting prior to the event shocked everyone. Motorsport, however, has a knack for doing rather very good tributes to those the sport has lost and this effort from Sky Sports was in particular, brilliant. We think this valuable member of the community was well remembered given the shock and timing of his Thursday morning passing.
"He loved Formula 1, and Formula 1 loved him. He was Mr Formula 1."

Remembering Charlie Whiting.

Watch the special tribute to Charlie, from those who knew him best.@MBrundleF1 #SkyF1 pic.twitter.com/qg7gkdV3JY

— Sky Sports F1 (@SkySportsF1) March 17, 2019
NOT
1.The other bits of Formula 1
EVERYONE was all excited about Bottas' huge victory and a race that was definitely better than the afternoon nap the 2018 AGP produced.

But F1 remains far from what it should be in our eyes.
The aero changes designed to make for better racing may have worked – or was it just the fact that the midfield fight between six or seven teams is more competitive that produced some midfield fun this year?
The 1.6-litre Turbo cars are louder than ever, but they still sound flat and boring compared to the Minardi two-seater ride car that fortunately continues to produce that glorious V10 wail. The current cars are the fastest ever in Formula One, which is impressive: Yet in races they troll around six or seven seconds off the pace with 100kg-plus of fuel they don't want to burn so they don't run out.
The big thing for this year is producing a consistently better racing product thanks to the rule changes, so we'll need to sit on the fence to see if that works because Albert Park probably isn't a good example (See point 3 below). While F1 still has clear appeal – 100,000 on Sunday can't be wrong – this slow moving behemoth remains far from the show it could and should be and that is very frustrating indeed.
2.Richie Stanaway
HONESTLY, we thought we'd go deeper into the season before the Kiwi got a reference in this section – but that wasn't to be. His conduct in Race 5 of the championship, conduct that saw him disqualified, fined $10K and labelled an 'Imbecile' by Lee Holdsworth, was not good enough.. If this is the kind of 'disrupting' Boost Mobile wanted when they lobbed Stanaway into GRM this year, it's going to be a long old season for the storied team. Garry Rogers says he's sick of 'the "café latte/bike riding" set of drivers who are all buddy, buddy,' and that's great. But surely he can't be loving this.
Outside of providing a Ford Mustang fencing service, the Boost Cars disrupted their way to the bottom end of the top-20 all weekend in another unconvincing performance for a team Garth Tander had on the podium on occasion last year.
3. Albert Park Race Track
THE EVENT is sensational and the facilities, fan interactions, manufacturer displays and general precinct layout are all better than ever: but the bottom line has to be that the 5.3km Albert Park street circuit itself is not good as a race track.
The fast corner into sweeping straight into another fast-ish corner concept doesn't make for particularly good racing in any category and there's some irony in the fact that the main attraction is probably worst of all. The place needs a new surface anyway – so a few changes during that process should be made to re-design some parts to promote better racing for all.
4. Shane van Gisbergen
SO GOOD in Adelaide, despite his Red Bull HRT Commodore struggling for raw speed / parity issues (choose your reasoning), Shane van Gisbergen had a 'mare in Melbourne and plummeted to the bottom of the charts quicker than the hopes of Ricciardo fans at the start of Australian Grand Prix. Splitter issues, an engine failure, an errant wheel and then a boxing match (he lost) in the final race saw him drop to 11th in the standings. Meanwhile, the guy to whom he lost the championship last year failed to finish a race.. yet didn't even lose the points lead. When it's not your day / week… it's not!
5. Australian GT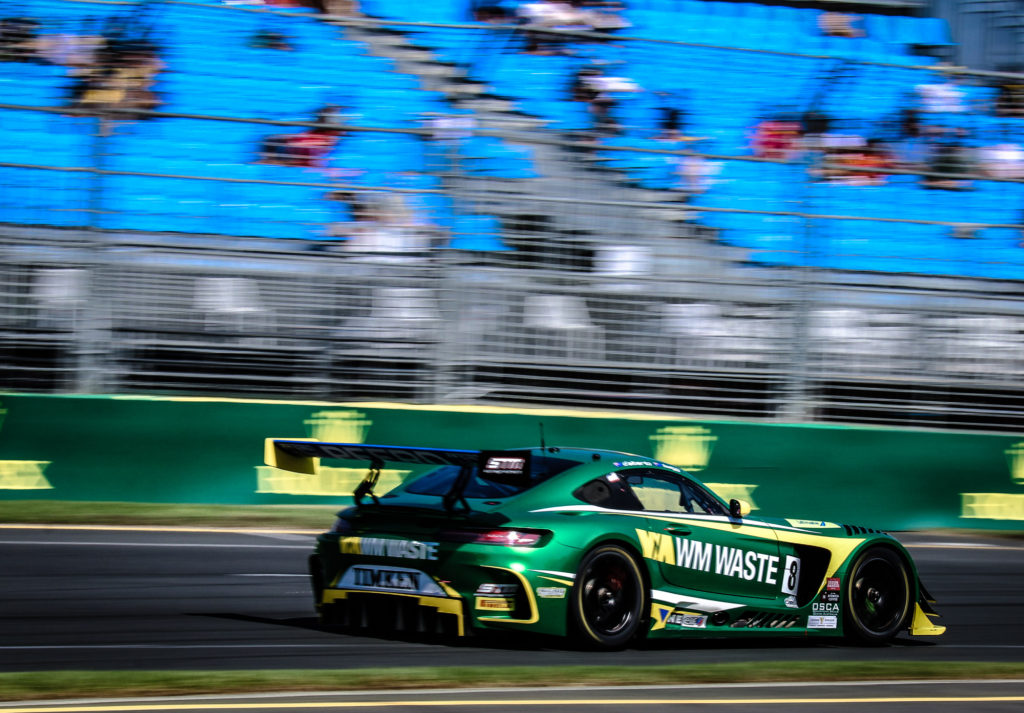 ON PAPER the opening round of the Australian GT Championship looked solid: 24 cars and some new machinery on track for the first time. In reality, though, the story was different. While the racing at the front between Max Twigg, Fraser Ross and Kenny Habul was entertaining, behind it the lack of depth will be a concern for organisers. With only 8 championship class cars at their biggest race of the year, how many do they expect to get when the series continues in Perth? Australian GT has put the focus back on 'Amateur' drivers this year and to be honest, beyond the battle for the lead, it felt like that in Melbourne.
6. Ferrari Challenge
TWO EVENTS, two manufacturer-backed one make series that don't just underwhelm – they basically fail to whelm at all.
After the sad 11-car Audi R8 Challenge show in Adelaide, the Asia Pacific Ferrari Challenge had a bigger field for their Melbourne return, but a pretty average standard of competition as well. While Carrera Cup works because there's a superb professional contingent at the pointy-end, categories that are amateur-driver oriented don't make for a great show at big events unless you like poor driving standards and lots of Safety Car.
The series is there – in the same way the Audi's are in Adelaide – because it helps the bottom line of the event but as a show, they could do so much better. We get the need for categories that pay their way and brands that want to use the event to activate, but as a positive on-track addition the tried and tested Speed Comparison was better entertainment.
7. Williams
NOT HARD to predict this one was going to happen, but we really needed to see it live before we could believe it to be so bad. Usually when sporting teams suck, there's anger and frustration. Here, it's just sad that a once-great team has sunk to a level of qualifying last and second last, 1.5 seconds slower than the next best. Sad.. just sad.
8. Formation lap crashes
THIS was one of the most strange incidents we've seen. While both drivers handled it well (like grown ups – who'd have thought?) afterwards, it shouldn't have happened. Teams have their own strategies for preparation while progressing from the pit lane to the grid, but (at the risk of adding more legislation into the sport) a rule mandating that cars retain their relative order as released from the lane would be smart.
9. Silly pathways
THE pathway that cuts through the grass medium strip near pit exit at Albert Park, one that ultimately tore the front wing from Aussie Dan's Renault at the start of the Grand Prix, can probably do with a removal for next year.
Of course, ultimately the lesson here is probably don't go on the grass in the first place but if you do have your grass cut, it shouldn't be that bad, surely.
10. Keyboard Warriors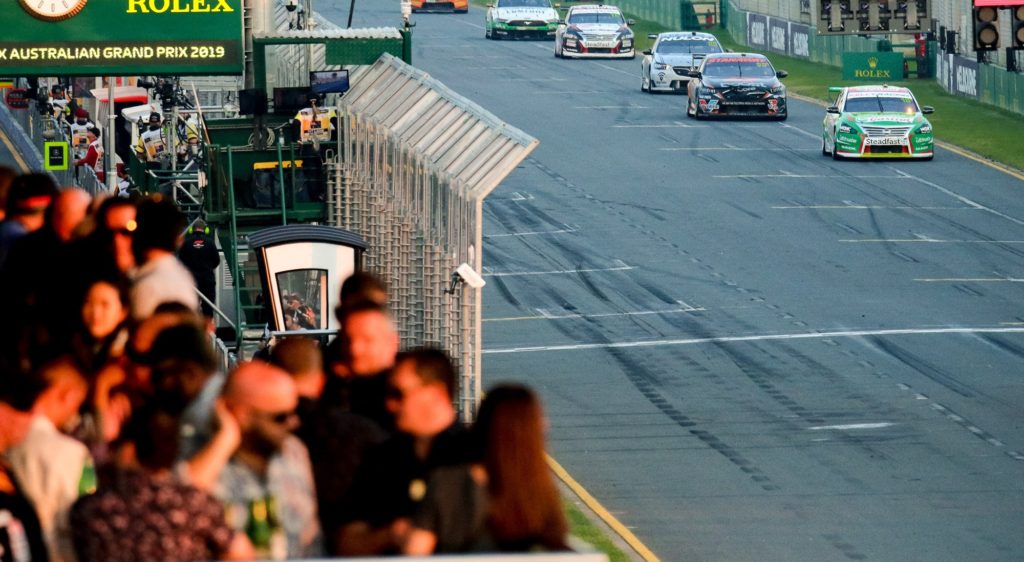 SEVERAL commented (ironically) on our social media channels that the level of abuse appearing on Supercars digital channels this year seems worse than ever before.
Internet trolls have no place in this world and we feel for the digital team who have to sift through it all – it'd be a depressing, terrible job. With nearly 1m followers on Facebook alone, moderating a comment thread that stretches to hundreds or even thousands of comments would take a full time team of five people way too long, let alone the small crew the series has. The person who works out how to stop these people from inflicting the internet with their own doom and gloom will win lots of friends, make lots of money and probably solve world peace too.
Supercars' do a remarkable job when it comes to social media and many who engage with the content are thankful for that. But the toxicity levels from some are indeed, truly terrible – and it's not just on the #VASC accounts, either.
In the meantime, no matter the outlet, series or website, read the article. Support the website. Interact with the content provided – but don't read the comments.
It's just not worth it.