AMAZING what you find when cleaning the office! A recent TRT HQ re-arrange uncovered a few stashed-away packets of photos that were definitely worth a look.
WORDS & IMAGES: Richard Craill
THE 2002 Adelaide 500 was one of the first events at the self-proclaimed 'Worlds Greatest Street Circuit' (it is) that the author attended as credentialed media.
Covering the event for local radio, our Friday night time slot ensured the weekend was relatively free of other commitments.
As such we grabbed a photo vest and armed with an old SLR camera, a 200mm lens and four rolls of film (FILM! Remember that?) we snuck trackside to grab some shots.
This small gallery covers off the PROCAR support series of the weekend, with a majority of the focus on the most excellent GT Nations Cup.
Tomorrow we'll run our gallery of the main-game races from the Adelaide 500 that year.
Do you have any classic photos you've dug up and would like to air? Drop us a message via any of our social channels and we'd love to hear from you.
OUR COVER image is of D'Arcy Russell's Dodge Viper ACR, leading the Ford Mustang Cobra of Brian Carr. The Viper we see again later in this gallery – the Mustang not so much. After completing eight laps in the sole practice session, the car then competed just five in qualifying. It would not turn another lap again all weekend and this was the only image (usable or not) we had of it.
Anyway.. how good was Nations Cup?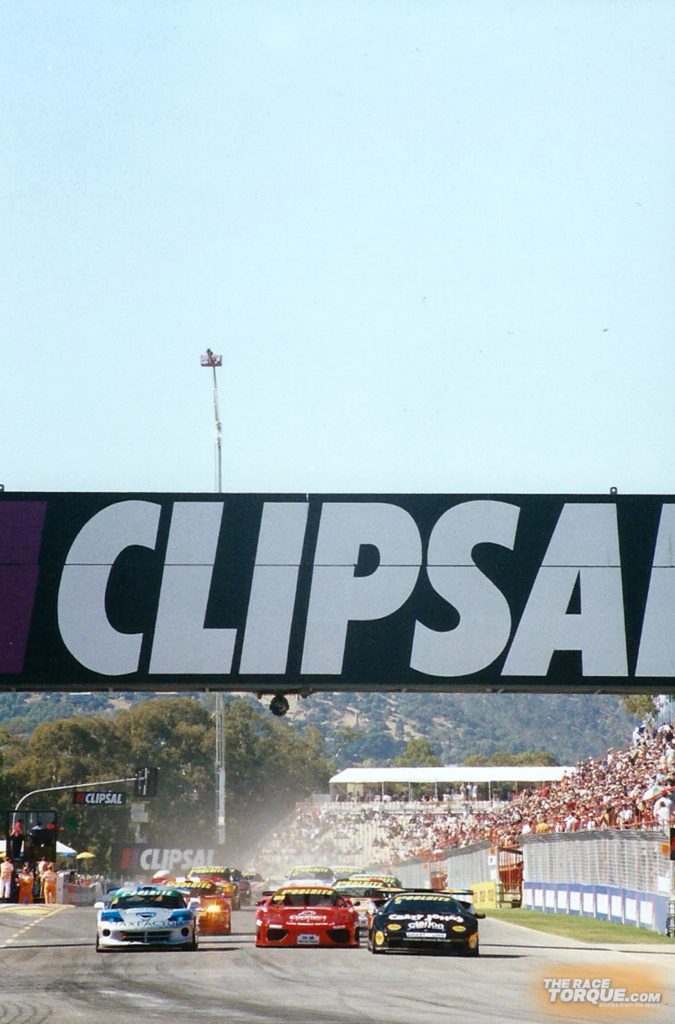 ON the left is Geoff Morgan in the thundering V10 Dodge Viper ACR. John Bowe is in the middle in the screaming V8-powered Ferrari 360 Michelotto and on the right of shot is Paul Stokell in the howling V12 Lamborghini Diablo. In a time before Balance of Performance, Nations Cup was a strange, home-grown GT formula and always seemed to be filled with angst with regards to parity (sound familiar?) and yet, especially in this pre-Monaro period, it was still very, very cool.
ISSUES in qualifying left Paul Stokell only sixth on the grid, having completed just two laps. The former Gold Star champion would, however, go on to win the round after three epic arm-wrestles with Bowe's Ferrari. Stokell won the first and third races, Bowe the second. This shot was grabbed in the aforementioned qualifying session, which commenced well after 6:30pm on the Friday night – offering tremendous light and a driver looking right down the barrel of our camera lens.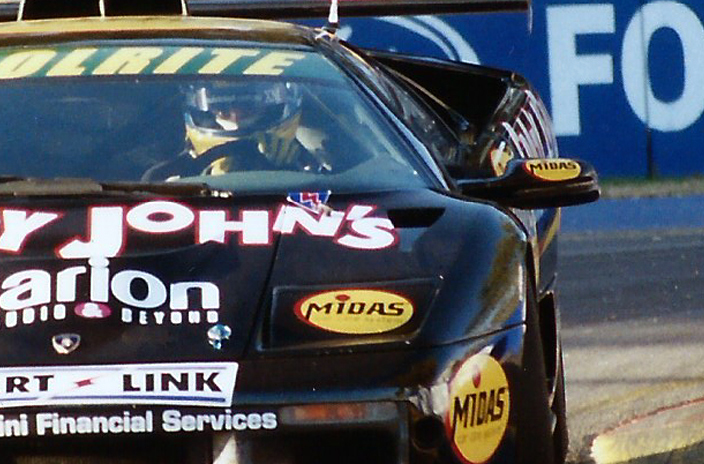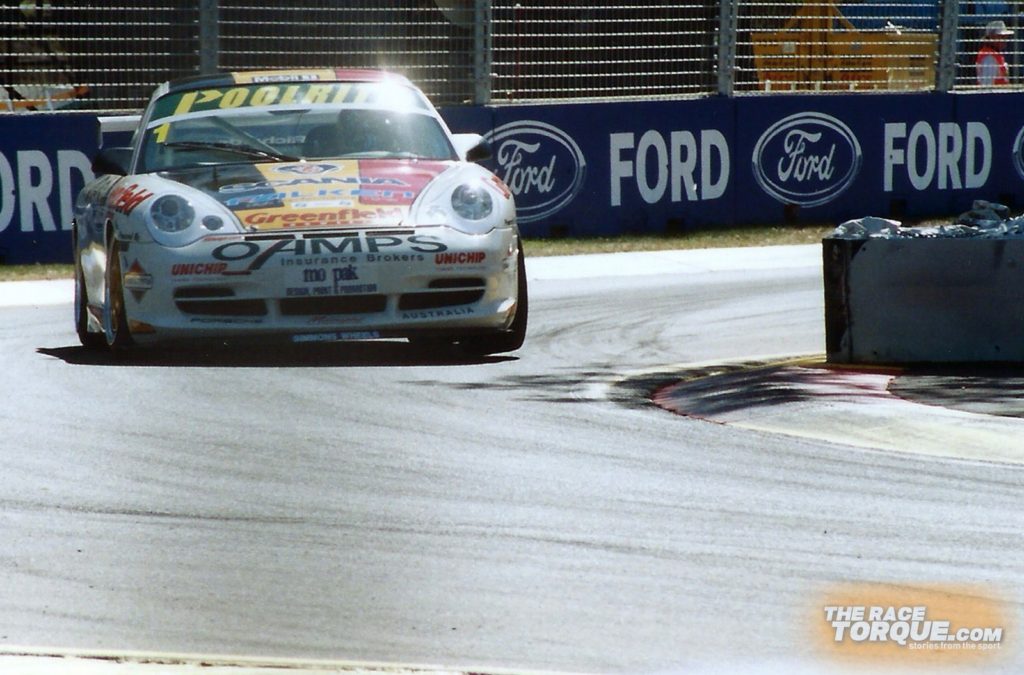 TAKING a Carrera Cup-specification 996 GT3 Cup Car into a Nations Cup battle was something of a miss-match, but of course Jim Richards made it work. Richo was fourth overall in Adelaide, battling the Viper of Geoff Morgan for the final step on the podium. In 2002, Richo was still very much at the very long-lasting peak of his very considerable powers and can be seen hustling his Porsche properly hard here.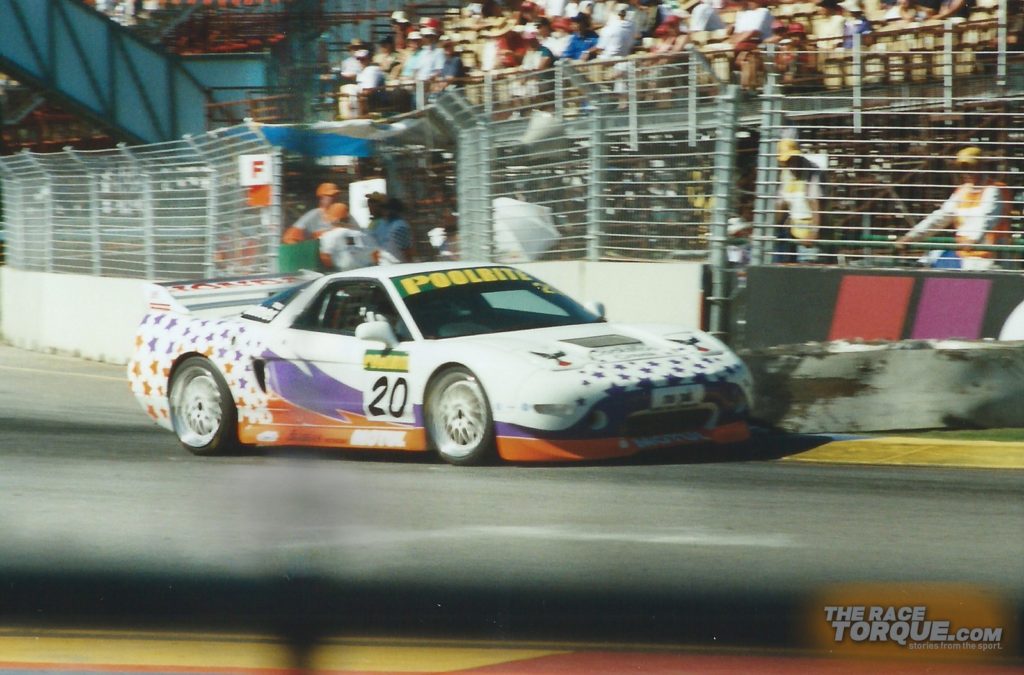 SHOCKING photo with a fence in the way, we know – but how could you not love the 'Brabham' Honda NSX of Ian Palmer? It was unique, completely different and always seemed to break down – more often than not whilst simultaneously on fire. This gave it and its laconic Queensland pilot enormous charm and Aussie underdog status and it remains a The Race Torque favourite to this day.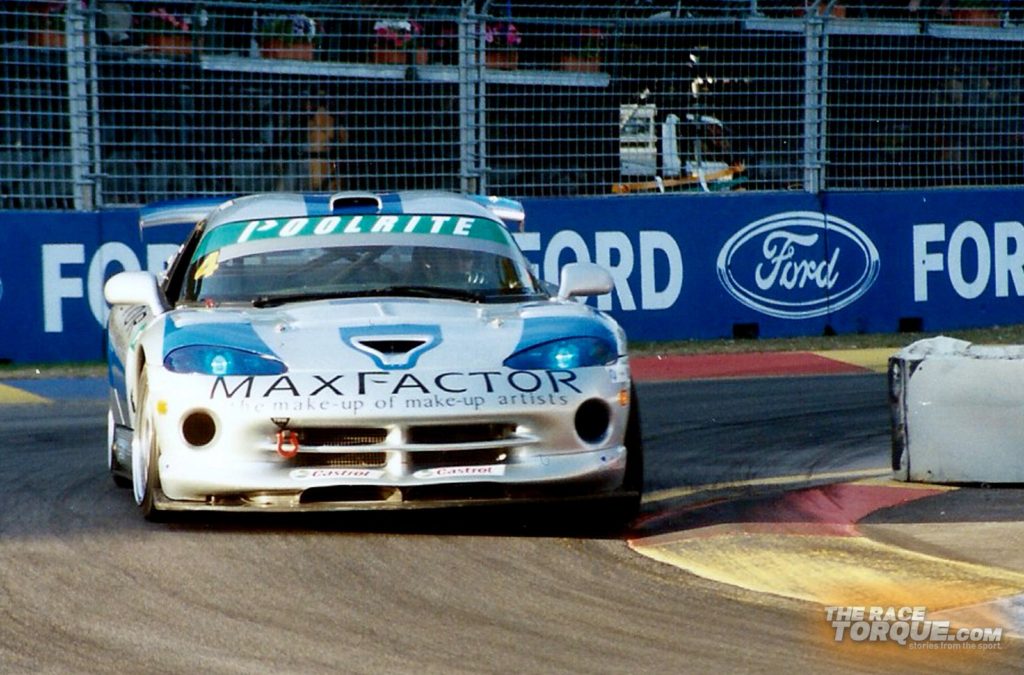 AFTER much development, the big Dodge Vipers were handy machines in the Nations Cup days. Here's Geoff Morgan in his stunning ACR en route to third overall for the weekend. The world needs more eight litre, V10-powered cars.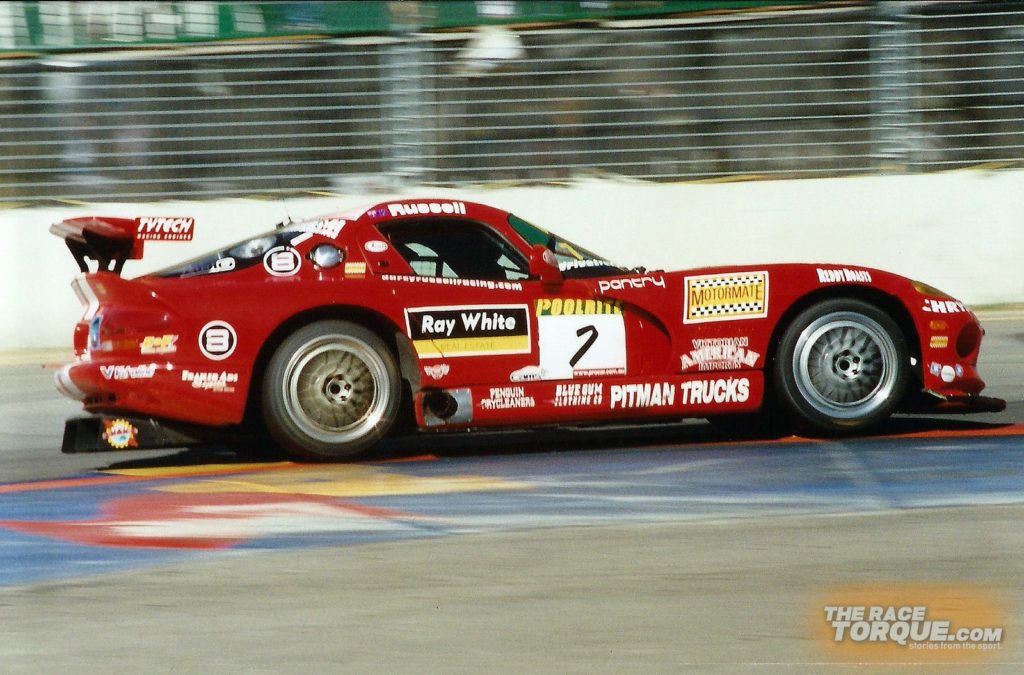 .. SO here's another one! D'Arcy Russell was the flamboyant privateer of the Viper brigade but always put on a great show. And, as a bonus, ran the classic ORECA Red with White GT stripes livery, too.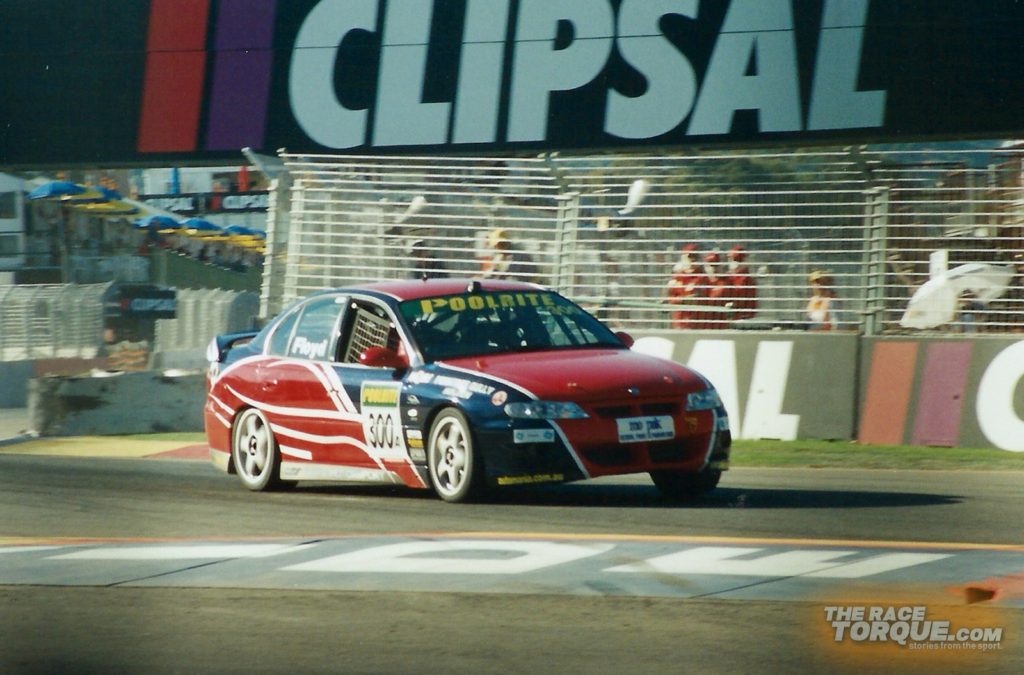 OVER TO GT Performance now, and here's Peter Floyd in the HSV GTS – the 300kw model that made the local product (made just 25 minutes from the track) very competitive against the four-wheel-drive Turbo weapons from Mistubishi and Subaru. For a few, brief years, GT Performance was one of the best categories in Australia with a remarkable array of truly Production-based machinery. And probably a lot of cheating, but hey, it worked.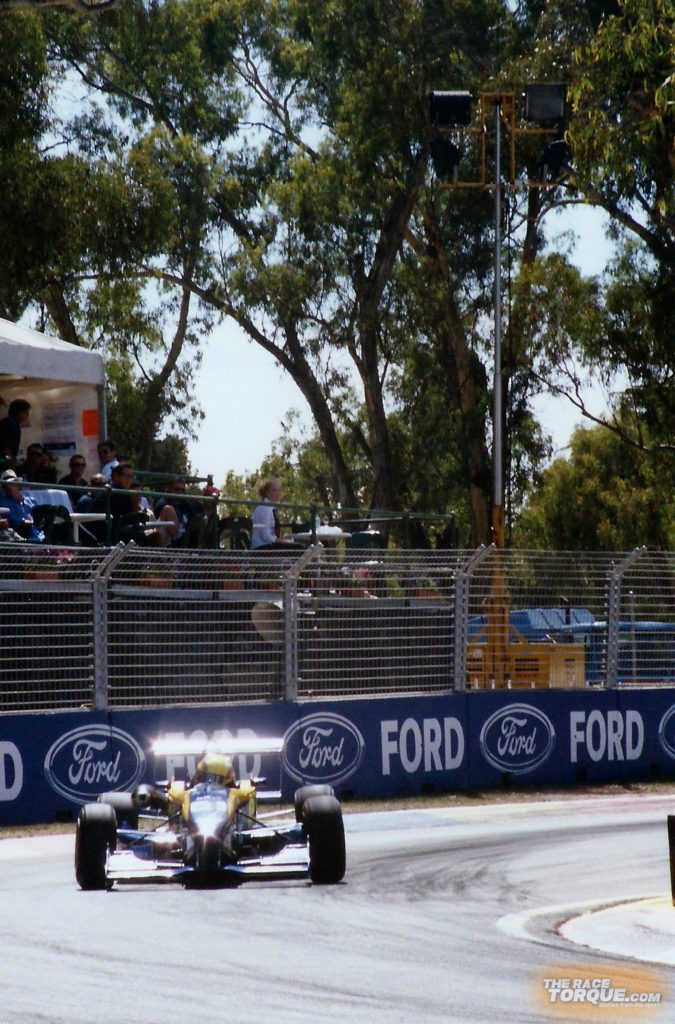 FINALLY to some open-wheel action. This is James Manderson driving for local outfit Team BRM in the Formula 3 Championship. 'Mando' would finish second and first in the two races, respectively, and go on to win the championship before taking the leap to overseas competition. 2002 marked the first real big step up in competition for domestic F3 and the start of a classic, if all-to-brief five or six year period where the class was absolutely sensational. Incidentally, this car would also go on to win the 2004 championship in the hands of Karl Reindler and, having won races in 2001 and 2003 as well, was one of the most successful ever chassis' in Australian F3.