WHAT A weekend at Phillip Island. Perfect weather, some dramatic racing and an ever-unfolding plot in the race for the Iron Thro.. err.. the Supercars Championship. But as always, some bits and pieces missed the mark, too. Here's what we thought in The Race Torque's Phillip Island Power Rankings.
WORDS: TheRaceTorque.com team
IMAGES: Supercars, Brad Jones Racing, Kelly Racing, Porsche Carrera Cup
HOT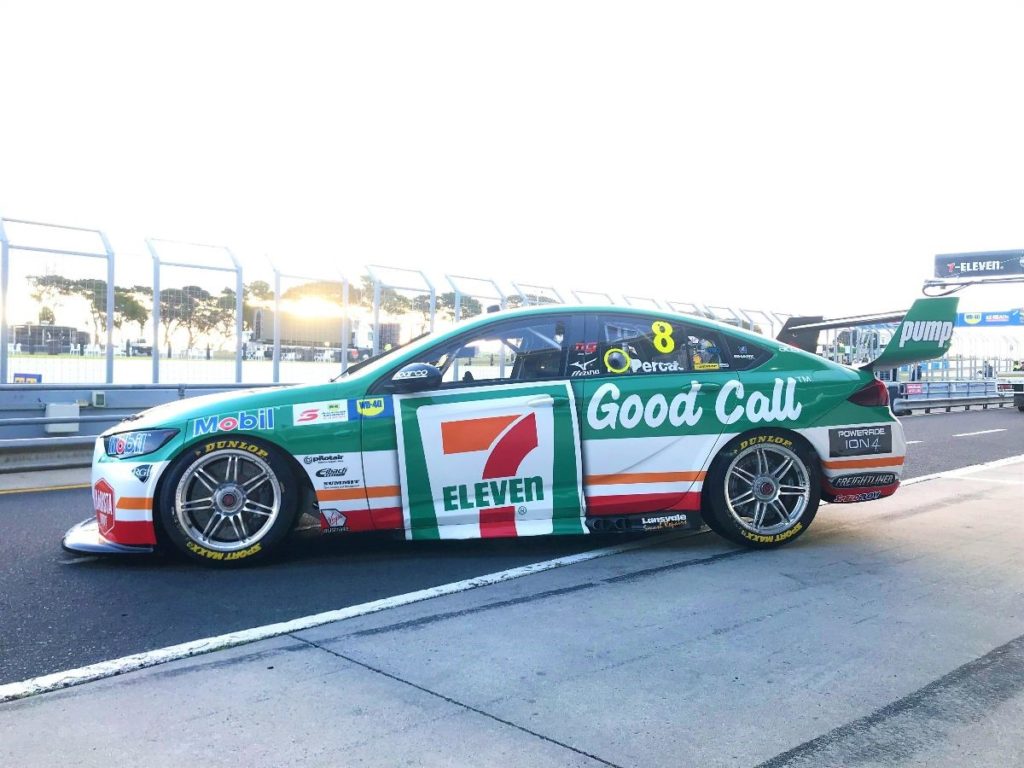 7-Eleven livery.
Close to being perfect, only missing because it was on Car 8.. but the livery looked great and nice to see new brands in the sport – another win for Brad Jones Racing this year, while Percat also salvaged a good result on Sunday, too. Slade in the 10 on Saturday made for another solid weekend for the Albury boys and girls.
Shell V Power Mustangs at Phillip Island.
They were in a different race all weekend, including to the other Mustangs. Shared the love between #17 and #12, too, which was nice. Team work makes the dream work.
Scotty's qualifying efforts.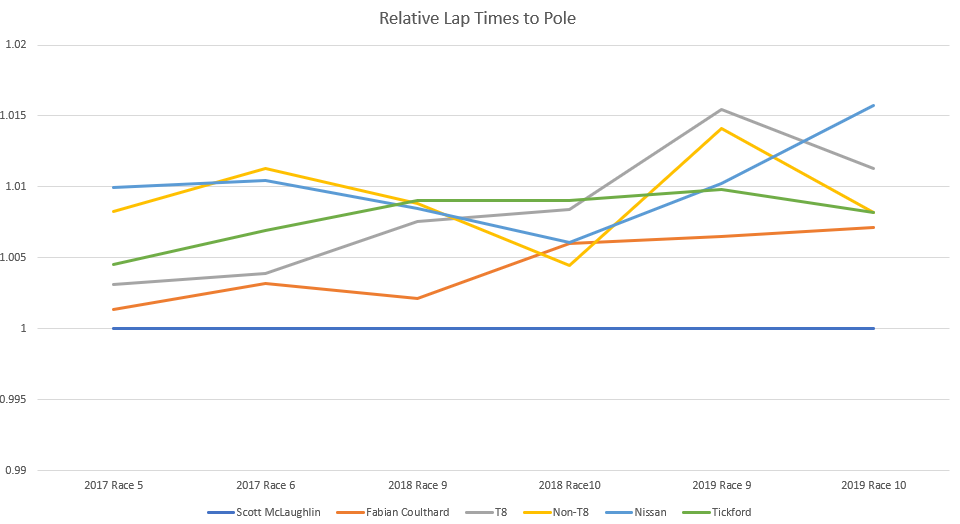 We promise we'll keep from mentioning this at every round, but McLaughlin's domination of qualifying at Phillip Island made the 23 other drivers, including his teammate, look miles off the pace. Pole by 0.5822s on Saturday was crushing.. doing it by 0.6365s on Sunday was ridiculous.
Weather.
Friday and Sunday were among the nicest days anyone has ever seen at the Island and while Saturday started slightly damp, it improved by the end of the day. When it's nice, Phillip Island really is one of Australia's best places.
Podium Wildcards.
With podiums mainly being the domain of Shell V-Power Racing and Red Bull HRT of late – with the odd Davey Reynolds and Tickford cameo – PI saw two of the young chargers break the cycle. Andre Heimgartner put his Nissan into P3 on Saturday and Andre DePasquale kept the theme going on Sunday after a fine drive on the Penrite Erebus Commodore. Nice job.
Support Race Program
One of the best undercards so far in 2019 and didn't it deliver! Touring Car Masters was great with Thomas Randle and Adam Bressington taking the battle right up to Steve Johnson. Meanwhile, T86 was insane, Moto3-style racing with a brilliant cameo from Garth Tander.
GT, by the way, was also on the microphone for portions of the weekend and continued to show he is an excellent commentator. Should be used more.
Sonic Motor Racing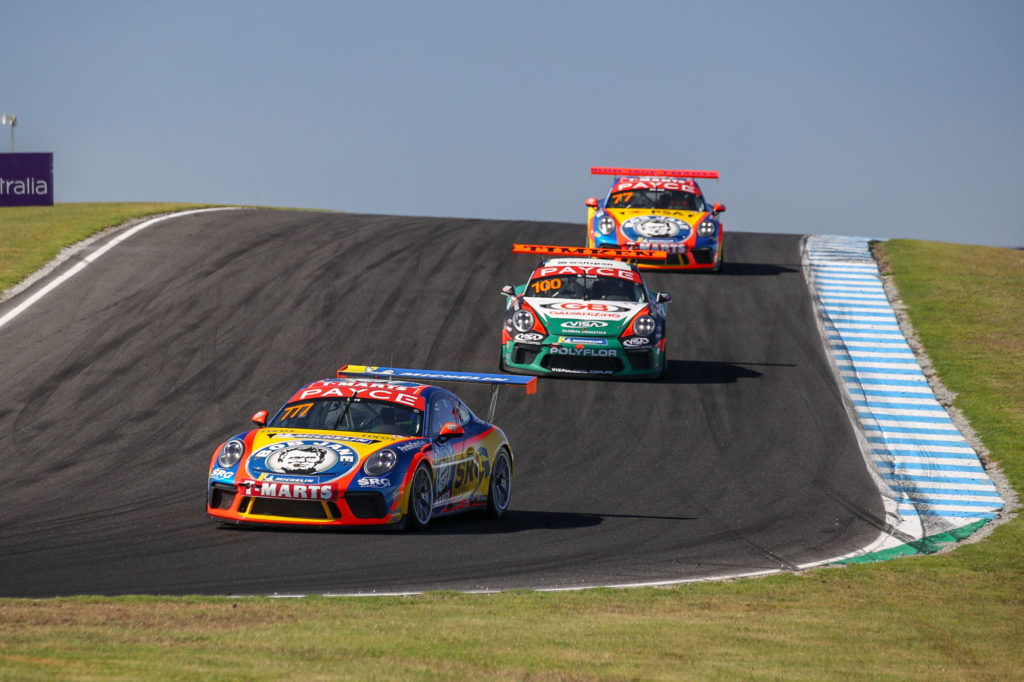 Currently on a 7-win streak in Carrera Cup and 9 in a row if you include GT3 Cup Challenge, which you absolutely should. DJRTP may be the form team in Supercars, but Sonic may be the form team in the sport at the moment given they're doing it over multiple, enormously competitive, categories. Remarkable.
Kumho Super3 Series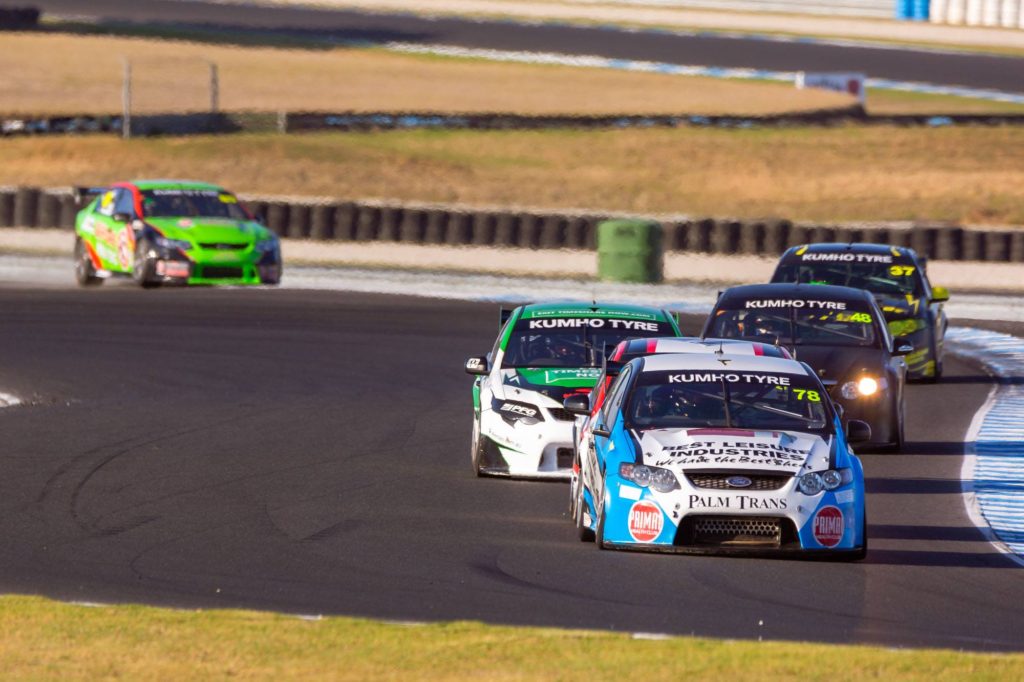 What a start for the new era of Supercars now official third-tier: A great field, plenty of action and almost a re-enactment of the Jason Bargwanna start line big one kept the fans happy. The fact the three on the podium had an average age of 17 was also a stunning achievement.
Fabian.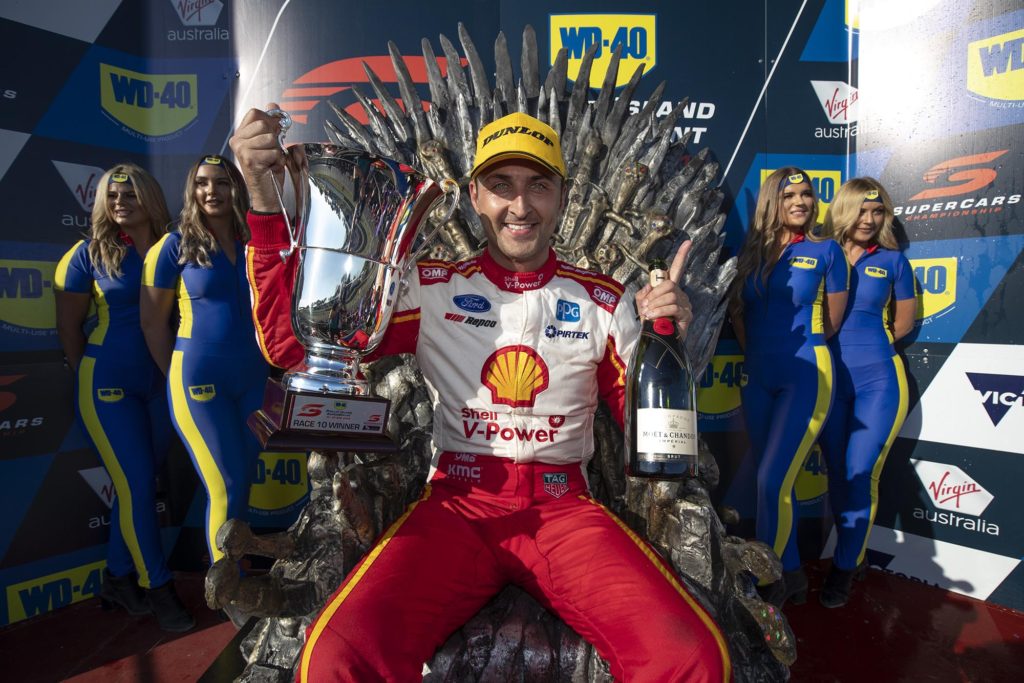 It's been a long time since the driver of Car 12 has seen the top step of the podium so this was a welcome result. Defending their drivers title aside, DJRTP will be very very keen to get their prime position in pit lane back this year and having both cars absolutely firing while they can is key.
James Golding
It went almost unnoticed at the weekend but it was a quietly impressive weekend for young Bieber. While he was last in qualifying for race 9, only completing two laps, he out-pointed his teammate in three of the four practice sessions – including running an outstanding 6th in practice 4 to progress straight to Round two of qualifying for Race 10.
Qualified 14th for that and then beat Stanaway in both races. It's hard to be a distruptor when you're running 20th, but we thought this was one of his best weekends yet. Shocking haircut continues to hold the young Victorian back, however.
Winx
TheHorseTorque.com coming soon. Probably. Not. But still worthy.
MILD
Nissan's back at the front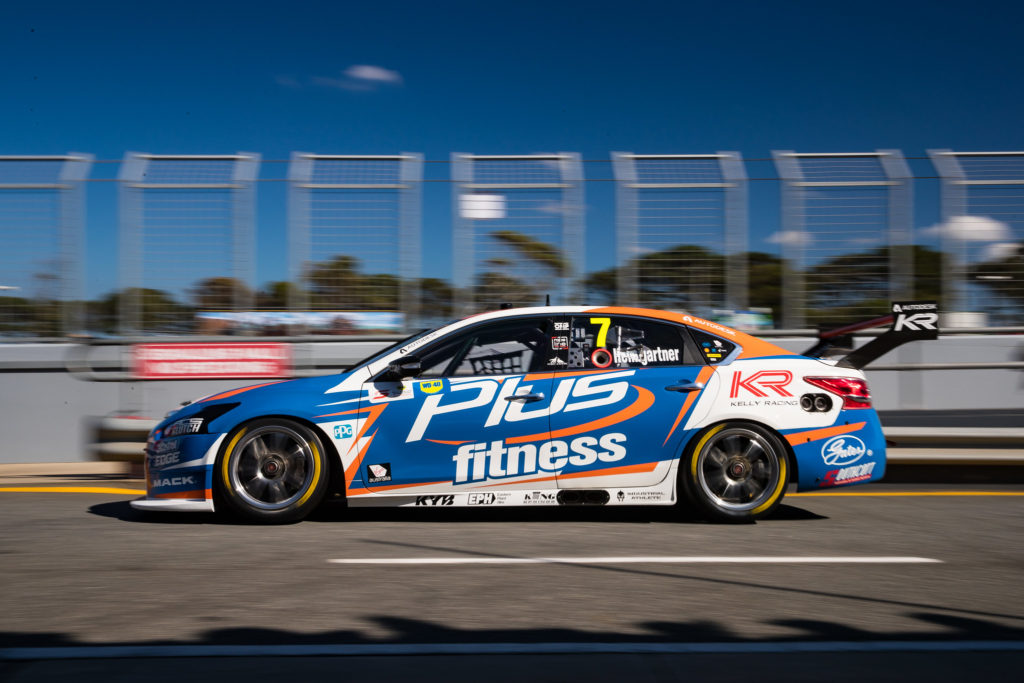 A comeback of sorts: Nissan's love of Phillip Island and after a shocker at Symmons, Heimgartner and Kelly qualified and raced strongly on Saturday, but only Kelly could repeat on Sunday with a Top 10. We wondered at the time that if, filled with bravado after their stunning Saturday, the team might have just engineered themselves backwards for Sunday. Still, a welcome result after a shocker at Phillip Island.
Lee Holdsworth.
One of the nicest guys in the pit lane has, depending on which Tickford shows up at any given round, one of the six or seven best cars in the field, yet consistently is rear-gunner, at least relative to his teammates. This was evidenced by the fact that at Phillip Island, Lee Qualified 11th and 18th.

He has time to get up to speed, of course, but given how well the Mustangs are going there'll be questions asked if the Bottle-O car does not join its stablemates on a more regular basis, soonish.
NOT
Parity Talk.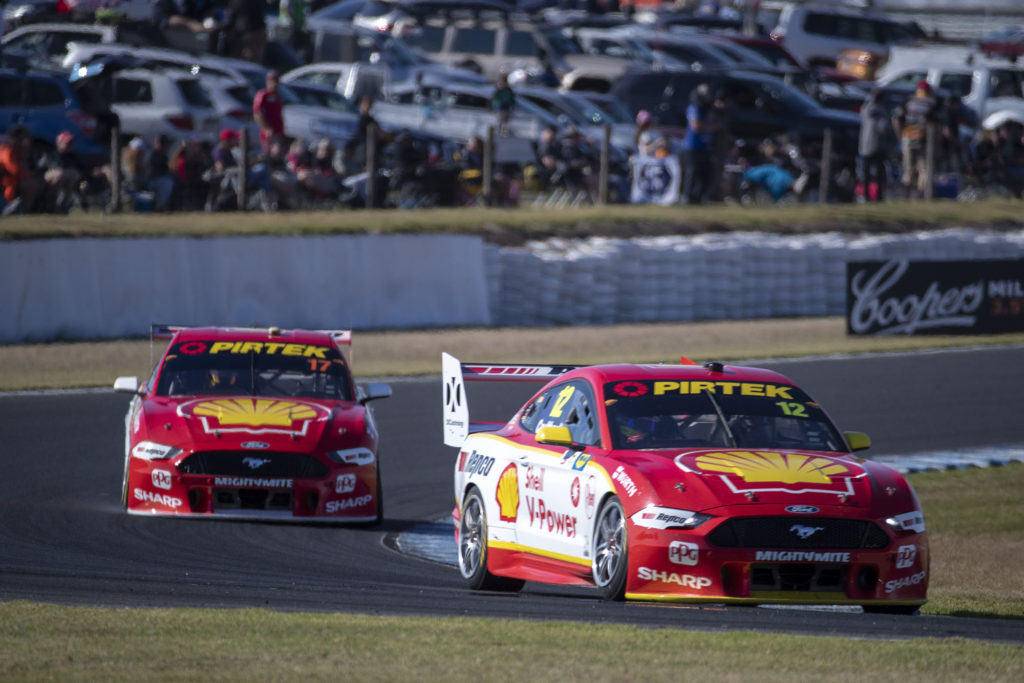 It's becoming a bit boring, right? The facts at Phillip Island were this:
The Red Fords were clearly faster than anyone, Tickford included.
The Red Bull cars were much slower than they were at PI 12 Months ago.
The Nissans that were – at best – 15th in Tasmania were suddenly 3rd in Tasmania.
There was little between the best Holden's and the Tickford Fords.
On face value it seems that the main parity issue right now comes from the Red Fords, with the best Holden team missing in action and few others stepping up to the plate.
Read our full rundown of the performance numbers at Phillip Island here.
James Courtney's friendly fire.
Made a frustrated and, frankly, amateur move on Todd Hazelwood in Sunday's race that ruined both front running Holden's. Not a parity issue here, a driving one and a massive shame for what looked to be a promising day for each.
Punters, or lack thereof.
A stunning venue, a great on-track program, lovely Autumn weather and yet Phillip Island continues to draw a mediocre crowd. What is it about PI that just does not bring the punters? It was a shame because it was a great weekend in almost every account.
Phillip Island Wildlife.
Why don't they round all the geese up on Thursday and send them up to the Koala Park for the weekend? Or give them flags and make em work! Like Skippy at Bathurst, this is a hard one to get around and just one of those 'only at Phillip Island' scenarios.
Jamie Whincup.
Only featured in one practice session, then Qualified P17 on Saturday. Made little progress then front white wheel departed after pit stop bungle, giving us another chance to use the 'wheels falling off his campaign' cliche'. His woes continued on Sunday, Qualifying and racing outside the Top 10 in another example of Red Bull's current malaise.
Red Bull Pit Stops.
Speaking of, pit lane cost them big time last year and did so again here. Not good enough for that champion team, and they know it.
New Safety Car rules
Predictably everyone hit the pits early on Saturday and the race was only saved by wheels falling off and a Safety Car called with 10 to go. Drivers and fans do not like this rule change and the only modicum of drama it created was Anton running close to being out of fuel at the end of Sunday.
Garage allocation at PI.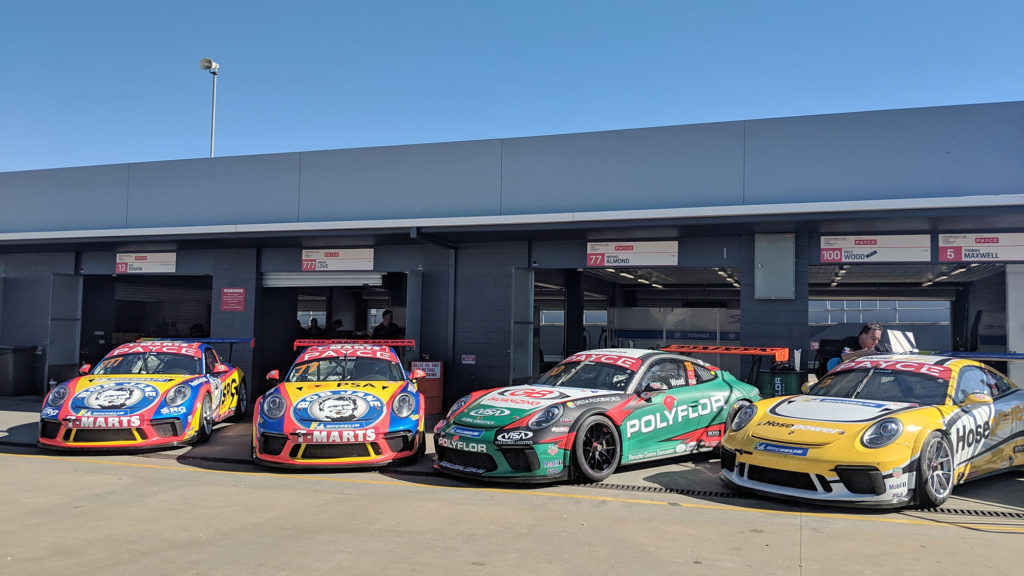 Phillip Island has nearly 50 pit lane garages to accommodate all of the two-wheeled machines that rock up each October. So why on earth, in one of the narrowest and more congested pit lanes on the schedule, were all the Supercars teams jammed into the garages at the pit exit end? At least 10 garages were left spare up the end, with some of the Porsche Carrera Cup teams getting some nice accommodation for a change.
Surely, the field could have spread out throughout the paddock, opening up the lane and removing several of the dramas experienced at the circuit in the past?