WINTON – where there was more discussion about mobile phone coverage than the actual racing. We break down the good and not good from a big weekend in country Victoria in another edition of The Race Torque Power Rankings.
WORDS: The Race Torque staff, social contributors
IMAGES: Shell V-Power Racing, Red Bull HRT, Kelly Racing, Supercars
We start this edition by adding to the existing 'Hot' or 'Not' categories with a new one for this edition:
SCOTT McLAUGHLIN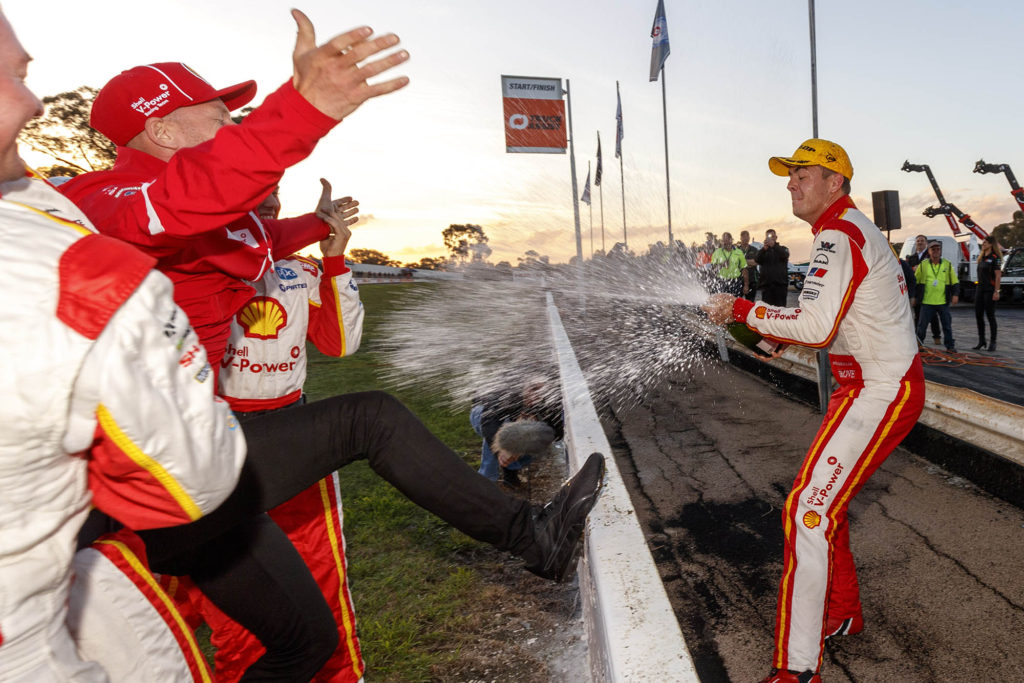 1. Keeping other people out of the 'hot' list by his continued excellence, so until things come of the rails he's getting his own segment in the Power Rankings. Pole on Sunday, by 0.5 seconds in a 78 second lap, was ridiculous. Again. You could throw a blanket over the rest of the field on Sunday proving once again that the Kiwi is Supercars' biggest parity issue.
HOT
1. SUPER 3
IF there's been a more dramatic, topsy-turvy Touring Car race this year than the Super 3 Finale at the weekend, we've not yet seen it. This championship has exploded in 2019 and is an enormously competitive and relevant place for kids to learn their craft. It's also produced the best Supercars racing of the season so far – pretty much every race has been stunning. At Queensland Raceway later this year Super 3 will be on the program with Super 2 and the main game and we would bet cash money the best show will come from the third-tier.
Decent @Super3series race!

— Scott McLaughlin (@smclaughlin93) May 24, 2019
2. TWO DAY RACES
SHORT, sharp and sweet. We've been preaching less practice, more racing for a while and Winton was (another) proof of concept that it works. Whether it is actually a cost-saving benefit or not (TV ran Friday for supports, most teams were set up on Thursday anyway) is a story for another day, but the compactness of the program on Saturday and Sunday ensured that it was wall-to-wall action on-track and that has to be a bonus.
3. COUNTRY RACE MEETINGS
OUTSIDE of Bathurst, no-one does the country race meeting better than Winton. Sold-out campgrounds gave it a festival vibe, there was entertainment on Saturday night and the sideshow alley area on the skidpan adjacent to turn five was packed. The Ferris wheel was a great addition, too. The calendar needs regional events like this as it speaks to the core of where the sport has come from. Well played, Benalla Auto Club.
4. CO DRIVERS CUP
It may have been hurt by the weather, but the 'shootout' on Friday morning for the Enduro co-drivers and additional drivers was fascinating. RBHRT proved their enduro chances are strong thanks to Lowndes and Tander, while arguably the biggest star of all was Super 3 frontrunner Broc Feeney, who was sixth in the Penrite Commodore. Well done Erebus for giving the kids a go. A fascinating session indeed.
5. THE REST OF THE UNDERCARD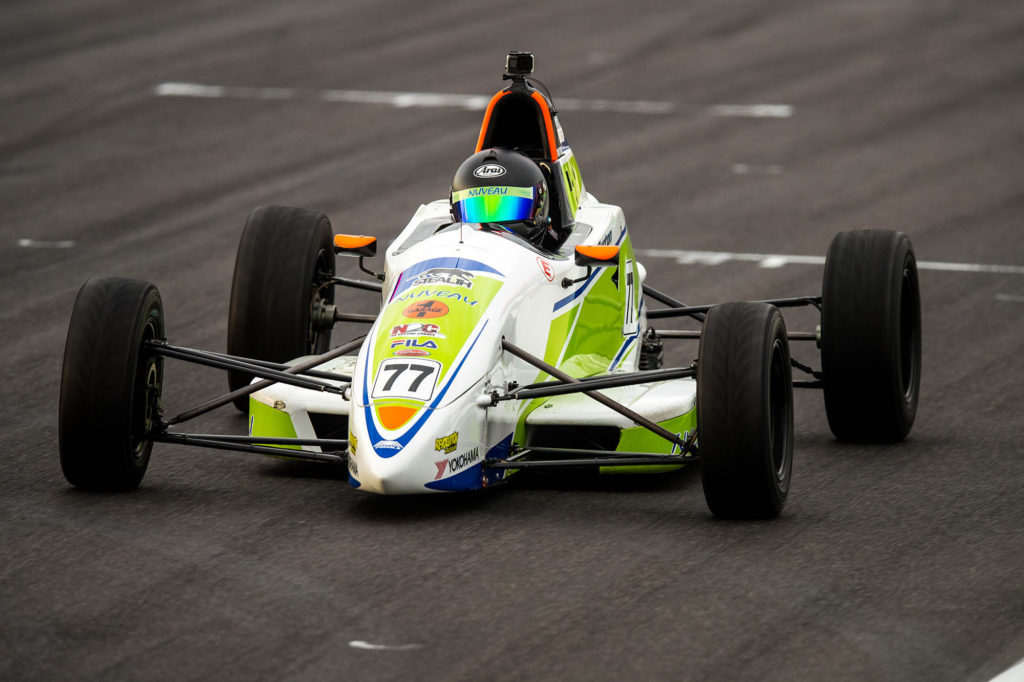 WINTON was a great race meeting, full stop. We've touched on Super 3, but the remainder of the Winton program was great. Touring Car Masters suit that place, while even the SuperUtes showed some improvement and at the very least, people got entertainment when they rolled one on Sunday. It was great to see Formula Ford back at a Supercars round and the Hyundai Excels put on a brilliant show and were very much deserving of their spot on the support program. Big tick.  
6. JACK PERKINS MO
THERE will be mixed feelings about this, but got to offer points for effort. And anything that is a nod back to a Classic LP look of the early 1980s has to be credited by us, surely.
7. NICK PERCAT
QUALIFIED 17th and 11th for the two races at Winton but somehow managed to salvage finishes of 7th and 9th across the pair of races, respectively, despite BJR having an (Uncharacteristically) poor weekend. Has only missed the 10 in two of the 14 races so far this year, and has been either 7th, 8th, 9th or 10th in every time he's been on track since race number five.
8. CHRIS PITHER
THROWN into the deep-end on Sunday to replace the injured Stanaway and swum like the Super2 Champion he is with a very solid drive to 14th. Nothing worth shouting about, sure, but then again neither has the recent form of the Boost Mobile Team. Golding qualifying 9th on Saturday was another glimmer of form this weekend however they continue to battle hard, so solid finishes like Pither's are a must.
9. TRUCK ASSIST
ISN'T it nice to see a sponsor doubling down on their investment in the sport? Tekno might not be having a super year, but their sponsor is having a crack and there was more Truck Assist branding at Winton on the weekend than lots of other major sponsors have had in the past. Sponsors are good and Truck Assist smashed it at the weekend.
10. TEAMS CHAMPIONSHIP
USUALLY not much of a focus outside of who gets the primo pit exit spot (it's going to take an air strike to stop the DJR Team Penske squad from getting that back) but the fight for the minors is pretty compelling. There's less than 30 points between Penrite Racing, BJR (Slade and Percat) and Tickford (Holdsworth and Mostert) in third place, with the second Tickford squad not much further back. There's really only pride on the line but it's a good battle regardless.
NOT
1. TELSTRA
WINTON was plunged into the dark ages at the weekend – at least if you were a Telstra customer.
While Optus and Vodafone provided mobile phone towers to the circuit to cater for the additional demand, Telstra – after years of providing the service for free – decided that this year they'd try and charge for it.
Some sources told The Race Torque that the figure asked for was $25,000 – to which the circuit quite rightfully said 'No, thanks'.
As a result, anyone with a Telstra phone had zero internet for most of the weekend at a circuit with already patchy reception to begin with. Even The Race Torque – which has a Telstra mobile internet account – had to borrow some bandwidth from others using different providers to get working in the media centre.
Poor form from Australia's biggest Telco and lots of pissed off customers,
with the big winners Optus, and (series sponsor) Vodafone, clearly.
2. EXPLAINING THE RULES BETTER
THE Controversy around Satuday's race and the penalties applied – or not applied, depending on who you talk to – opened up another discussion about the Supercars' judicial system and how people are informed about it.
DSO Craig Baird should be praised for jumping on Twitter post-race to clarify the various penalties issued and why it was so. Usually, we'd put this in 'hot'.
A driver that read the rules. Oh and very Simple A driver bump and runs someone 5 seconds a driver bumps someone causing them to leave track or spin 15 seconds. A driver bumps someone causing damage or wrecking their day PLP with possible stewards inquiry. Hope this helps. https://t.co/V15MVHej5Y

— Craig Baird MNZM (@cbairdo) May 25, 2019
We also loved McLaughlin's very clear understanding of the re-join rules that he explained in the post-race press conference and then on social media; which was what the DSO was responding to in the first place.
Obviously, Scotty reads the rule book and understands what he can and can't do.
But surely it shouldn't be up to a post-race tweet by the Driving Standards guy to explain the way penalties are dished out.
This stuff needs to be clearly explained in-broadcast – be it by the commentary team or Bairdo himself – during the race itself, not cleared up well after the fact. That only allows punters to tear each other and the sport up on social media without having any of the facts.
A simple graphic or interview explaining each penalty – 'Okay folks, here's why Dave Reynolds' penalty for hitting Courtney was different to Fabian hitting Scotty' – would help the cause.
You don't have to like the penalties or agree with them, but at least explaining the methodology and thinking behind it, and the criteria applied to each decision, would help calm the waters somewhat.
3. BRAD JONES RACING
WHAT went wrong here? Home turf for BJR at a circuit they've won at before and are usually competitive, at least – but they were nowhere last weekend. We've detailed Percat's exploits, though it could have been even better had they not pitted from fifth place for tyres late in the race. But Slade qualified 19th for both races and finished 13th and 12th from there. Not ideal for a team that came into the round third in the teams championship. Team boss Brad Jones was absent at Winton.. perhaps they missed the boss man? A weekend to forget.
4. KELLY RACING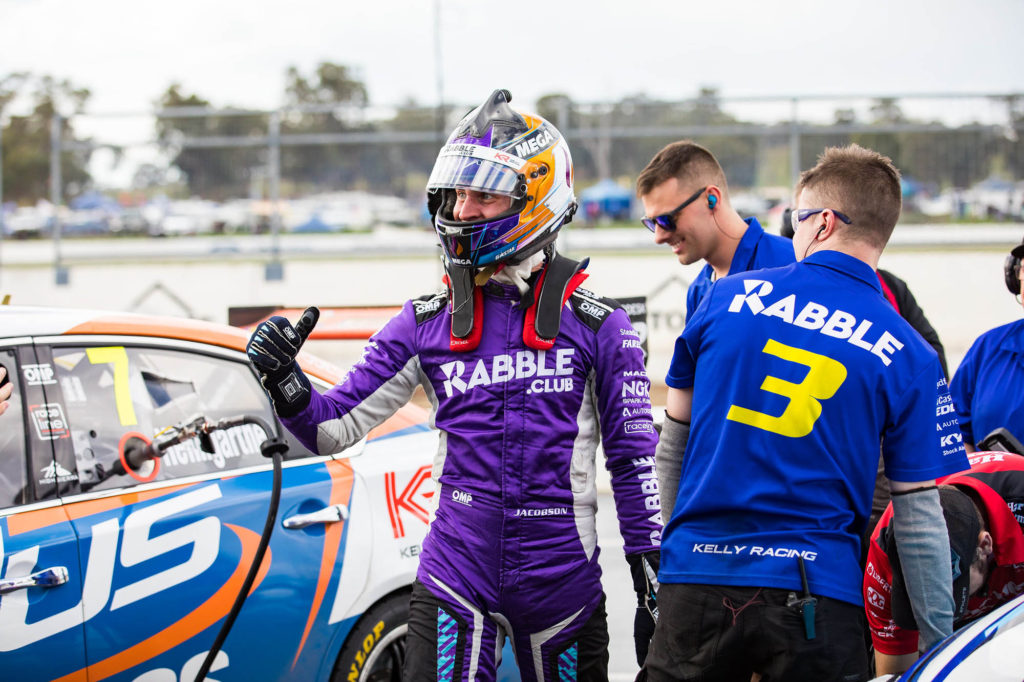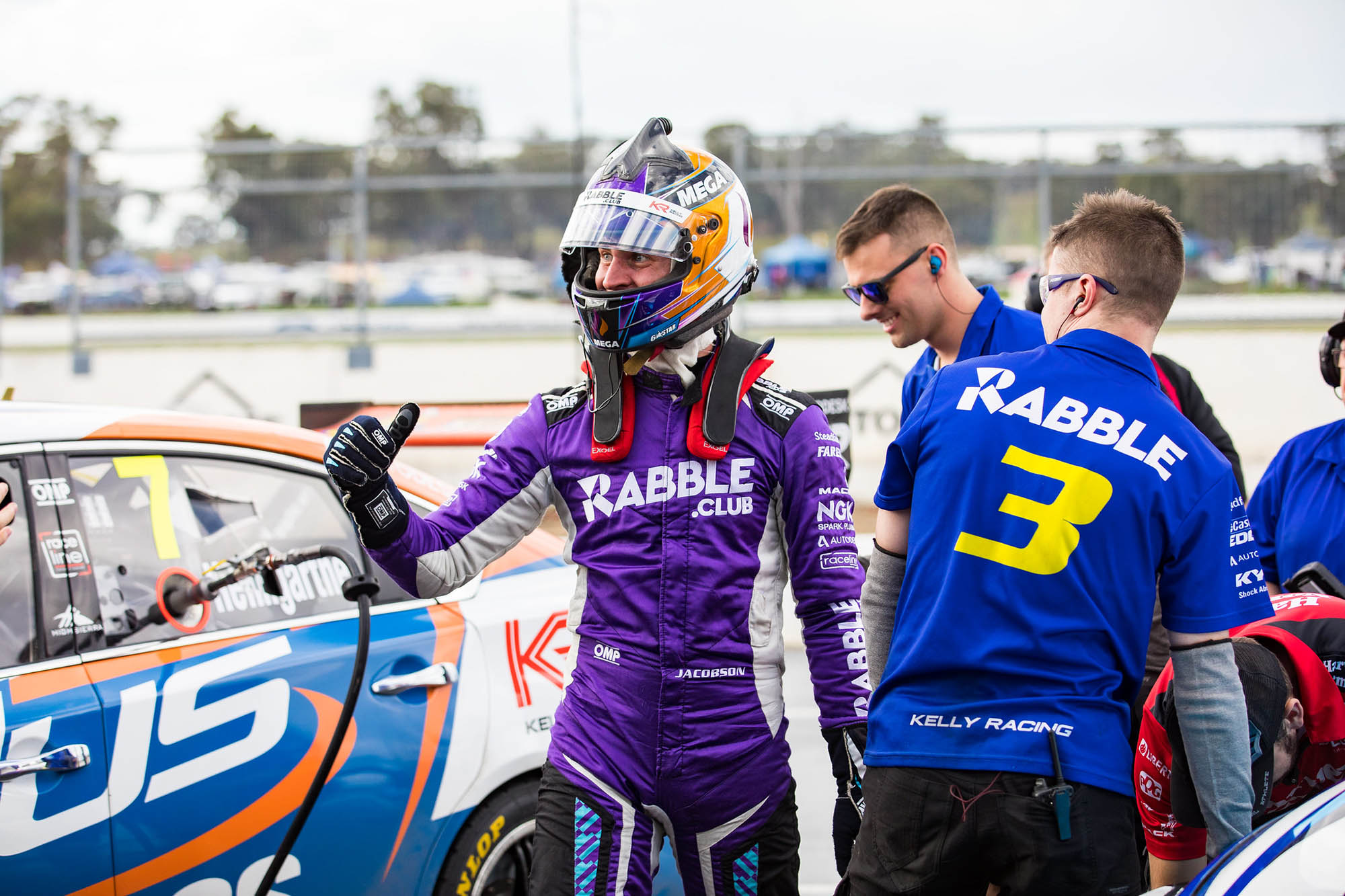 BRIGHT spots included Garry Jacobson making the top-10 in qualifying on Saturday, and Andre Heimgartner once again showing that he's the fastest of the Nissan quartet.
Dark spots included everything else: Rick Kelly had a horror weekend and after a promising Perth, Simona got shunted by Winterbottom and was down the back again. This was supposed to be the track where they should and would be strong but 1 solitary top-10 finish from eight starts in two races was the end result.
5. SVG
SHANE felt a bit.. anonymous on the weekend and for the always exciting Kiwi, that's a surprise. Perhaps it was a hangover from his rather epic 30th Birthday party the weekend before? A rare off weekend for the 97 but you know it won't last for long.
6. STANAWAY SHUNT
ANOTHER rough weekend for Richie Stanaway. We think James Golding has been, if not overtly, quietly impressive this season but Richie continues to struggle, with his crash on Saturday and subsequent sidelining another setback to a horror season so far.
7. CAMPING
WINTON has nailed their formula for camping, with another sell-out of campgrounds at the weekend. Bathurst is huge twice a year, for the 12-Hour and the 1000. With that the case, why aren't other events taking that opportunity? Sure, it's impossible for street circuits – but there are plenty of places where a Tent City could add to the festival vibe of each event and those paying to be there. While we don't have the 'RV' culture of the United States, camping at a racing event is a staple and needs to be pushed harder by promoters at some venues.
8. PODCAST WARS
EVERYONE has a bloody podcast now! Scott McLaughlin has announced a new enterprise with Footy star, Jack Reiwoldt. Dave Reynolds and Michael Caruso have their own. FOX Sports do a nice one, Rusty, Sleuthy.. and that's just the start.
For the most part it's all good stuff but our complaint is that there's not enough hours in the day to consume it all.
By the way, we'd love for you to check out the 'On the Grid' Podcast, Powered by The Race Torque, by clicking this link. Many thanks.
BONUS CONTENT
Skids were back. Skids are good.