Countdown to 5000 commences as development ends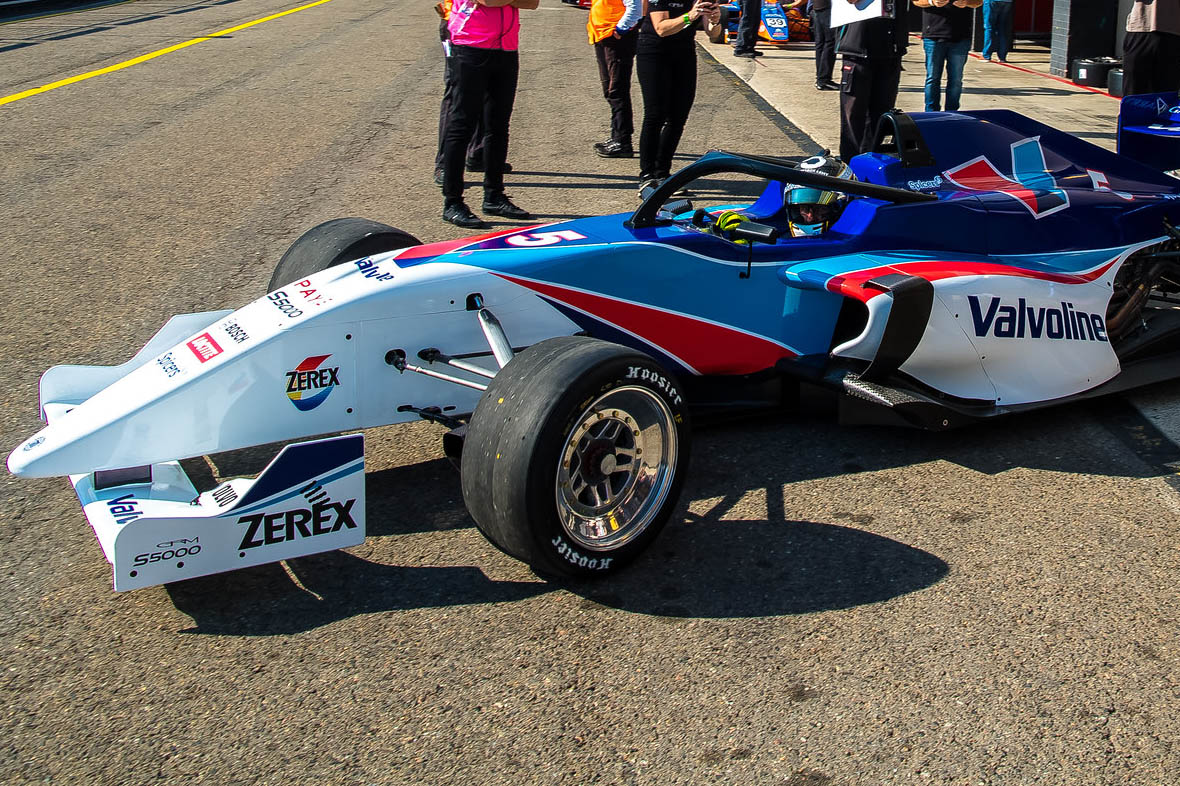 THE LAUNCH of TCR Australia has dominated the non-Supercars headlines in the last two months, but the Australian Racing Group's other key property is also starting to gain momentum. The Race Torque spoke with S5000 founder-turned Category Manager Chris Lambden to see where things are at.
WORDS: Richard Craill
IMAGES: ARG / Daniel Kalisz, Adelaide Motorsport Festival, Richard Craill
A QUIET sideline story of the unquestionably successful debut of TCR Australia at Sydney Motorsport Park in May was the first public demonstration of the now production-ready S5000 racer.
After twelve months of development and testing, the Ligier / Onroak chassis with accompanying Ford Coyote powerplant are now in their final specifications with the first run of four race-ready chassis now well under construction at Garry Rogers Motorsport's Melbourne base.
There has been significant progress on the project since the category gave selected media a first look at a raw-carbon, partially constructed chassis during the Sandown 500 weekend last September and its subsequent first public 'competition' debut at the Adelaide Motorsport Festival two months later.
The appointment by owners Australian Racing Group (ARG) of Garry Rogers Motorsport to manage the construction, sales and support of the cars was arguably the biggest headline.
RELATED CONTENT: 'The S5000 grabs you, says 'Hang on!'
However a series of evolutionary technical changes have also seen the specifications finalised ahead of what is likely to be a highly anticipated racing debut at Sandown this September – almost 12 months to the day after the first raw chassis was on display.
The progress means something of a relief for the now Category Manager Chris Lambden, the man responsible for the genesis of a modern S5000 category in the first place.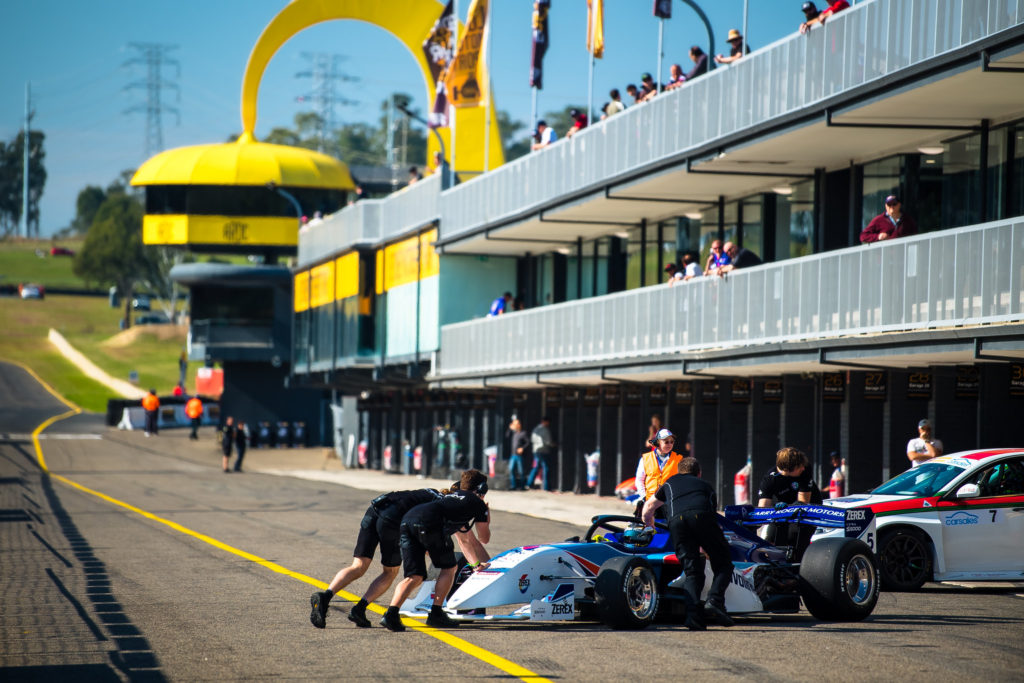 Initially announced more than three years ago, Lambden's first 'Formula Thunder 5000' concept made it's public debut at the Muscle Car Masters event in Sydney in 2016.
With its Formula Nippon-based Swift chassis, massive airbox, Ford crate-engine power and locally developed suspension and gearbox there was plenty of excitement. However reticence from CAMS regarding the safety of what was then a 10-year-old Chassis design, plus competing proposals backed by others with more clout (read: finances), set the project back and into something of a holding pattern.
Things looked dicey for some time before the Brian Boyd-backed ARG stepped in, purchased the entire project from Lambden and set about creating a revised package that would fit all parties' requirements.
"Yeah it was," Lambden smiled, when asked if the ARG-takeover represented a weight lifted from his shoulders.
"As you know, I had a fair bit invested in the prototype car and when there were some dramas going on that was a bit of a worry. Firstly PAYCE and ARG and those guys got involved it removed that financial stress which is great."
With plans to use Supercars running gear nixed for the much more sensible and cost-effective 'Lambden-spec' Ford engine and associated transaxle, the new S5000 concept was put in place with Lambden dispatched overseas to scout potential manufacturers for a new, FIA-compliant tub that could support the existing hardware that had already been developed for the Formula Thunder project.
Things looked dicey for some time before the Brian Boyd-backed ARG stepped in, purchased the entire project from Lambden and set about creating a revised package that would fit all parties' requirements.
Ligier-Onroak's global Formula 3 chassis, complete with Halo and ultra-thick frontal crash protection bulkhead introduced by the FIA following the Billy Monger crash two years ago, was seen as the ideal candidate. As well as being able to support the bigger engine, modern chassis regulations ensured the car was almost an identical size as the original Swift chassis, keeping the 'big open wheeler' proportions intact.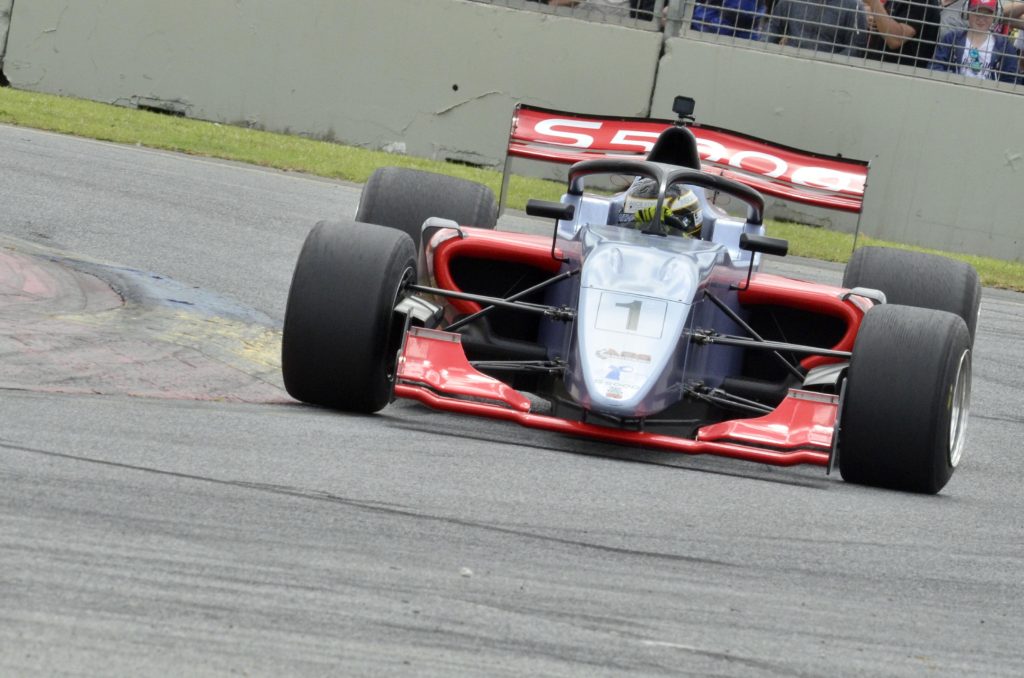 A scaled-back aerodynamic package that put an emphasis on mechanical, rather than aero-generated grip was key and that was mated to the original Ford engine, Hollinger gearbox and locally developed suspension, engine mounting system and brake package.
With the initial work completed by Borland Racing Developments in Melbourne, the shift to Garry Rogers Motorsport came soon after the car was ably demonstrated at the Adelaide Motorsport Festival last November.
"Garry being involved in the production is great. We had plans to create a workspace and employ people to do it, but Garry's got all that – So it was relatively sensible for that to happen and he's done a terrific job. It's fantastic. He knows a few people, has a lot of contacts around the sport. They're doing a fantastic job of productionising the cars," Lambden said of the impact of linking with GRM.
"They have taken full responsibility for overseeing the build of the cars and the sale or lease of the cars. Also since Adelaide, all the Australian suspension that had been designed up to the point that it has been completed and is now on the car.
"We've had a change of tyre company with Hoosier and the wheels are now made in Australia as well. Quite a bit has actually happened as part of getting it ready to produce.
"GRM has now got the first four tubs that are starting to go together, and the other nine are coming."
Technical tweaks to the car were an ongoing process prior to the final specification being finalised.
The car will remain a unique beast, with a significant portion of the vehicle coming from local sources.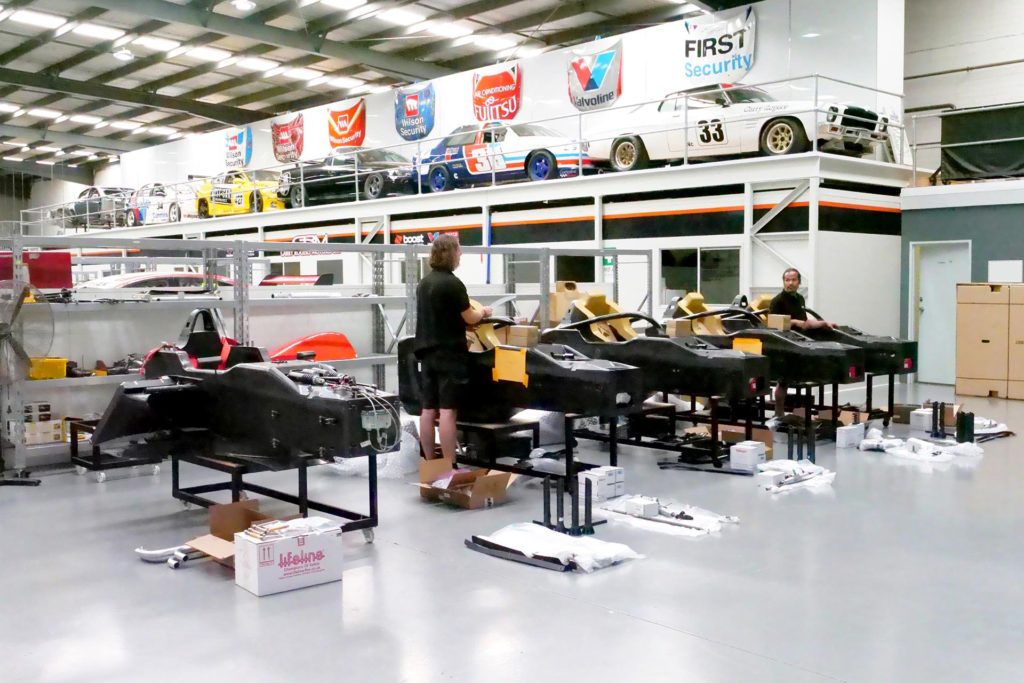 Hollinger remain the providers of the gearbox while the suspension and brake packages have all been Australian developed.
Perhaps as important as the changes to chassis and engine specification, the wheel and tyre package has been upgraded.
Quite a bit has actually happened as part of getting it ready to produce.
A two-inch increase in front wheel size – from 13" to 15" – is the most notable difference while a change of tyre provider is another significant change.
Chinese company Giti had provided the tyres used throughout the development of both the Swift-based car and the current version, however a change to Hoosier was recently confirmed for the race package.
With the whole S5000 concept based on the car relying on mechanical, rather than aerodynamic, grip the tyre package will ultimately be a key component of how the package actually races.
"It was interesting hot it came about," Lambden explained. "We were pretty close to doing a deal with Giti for the race deal – we did a developmental deal and they were very supportive. And they're a growing, massive company with a growing motorsport side.
"But Hoosier are a specialised motorsport company and they simply came to us and said 'here, try these' and we did and they were good. They made the tyre for us: the importers here are the (Sprint Car legend, Max) Dumesney's . We had a conversation, they said 'what do you want', we told them and they said 'give us a few weeks' and then, 'try these.'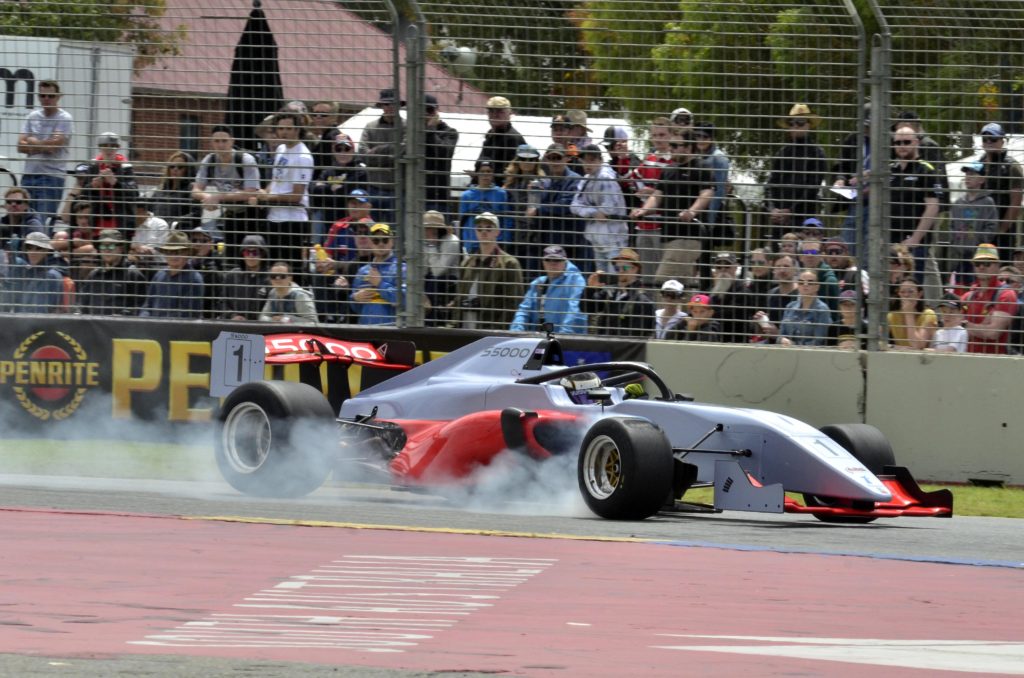 "They've got the ability and the existing range of tyre and moulds that if they want to make, say, a wider one, they add a spacer and this that and the other. When we ran them at Winton they were really good."
Complaints about the earlier specification included a lack of a dedicated front 'steer' tyre – the Giti front slick was essentially the rear tyre from their Asian Formula Renault chassis. As a result, without a tyre designed specifically for steering loads, drivers often noted an understeer balance that was difficult to cure via setup changes alone.
While test driver Tim Macrow reports that the understeer isn't completely gone – the car has a natural rearwards weight bias – he says the new wheel and tyre package is a marked improvement that will add to the raceability of the car.
Macrow, a multiple Gold Star champion, also pleasingly reported that the 550 horspower car will very much need to be 'driven on the throttle', sticking to the original 'less grip, more sliding' idea behind the category in the first place.
There are also other benefits, Lambden reports.
"The reason we went from 13" to 15" at the fronts was to make it easier to 'Australianise' the suspension and use a more efficient and better priced braking system. All that was designed by Michael Borland, which Garry's people have tweaked a few things and brought it to a point where we can put it into manufacturing… Just look at the car, they've done a fantastic job and I couldn't be happier.
"What we've got now doesn't actually bare a huge amount of semblance to what we started off with three or four years ago. The rear end, engine, gearbox, that critical stuff is the same or similar but everything else changed.
"However we've now got a 2018-spec, internationally accepted chassis and a combination of tyres and things that really, really suit the car."
With production now ramping up, the first run of four brand-new chassis aren't far from completion at GRM.
The remaining cars arrive soon with plans for the full fleet of 14 cars to be ready – either for private owners or for lease – by Sandown's scheduled opener this September.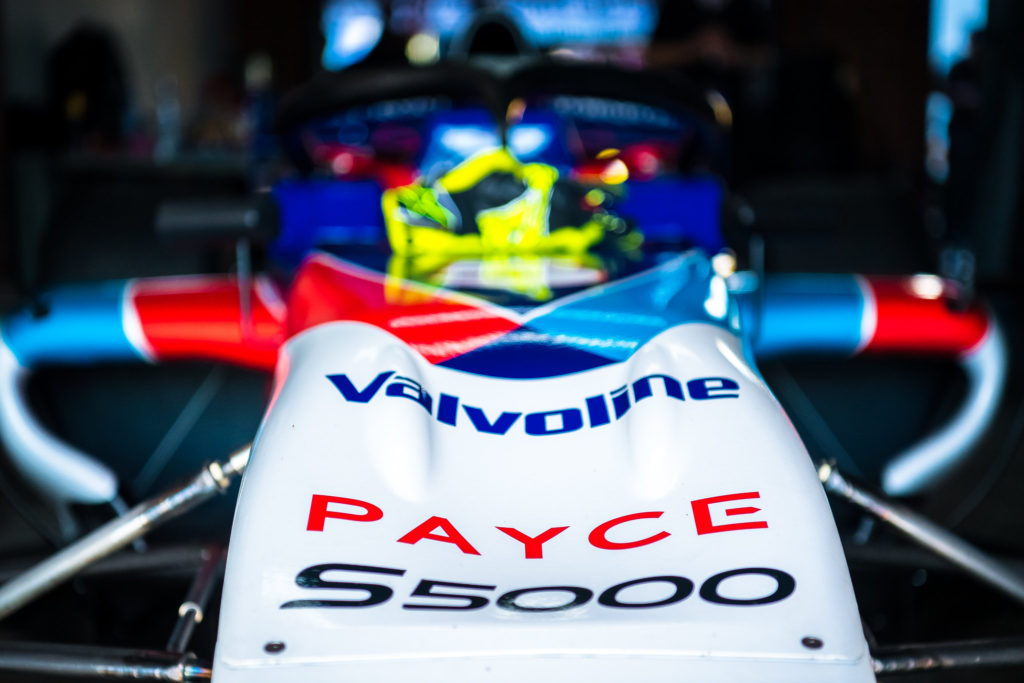 And while the industry continues to speculate about the origin of who will drive them, Lambden points to ARG's other key racing property as a sign of confidence that the grid will be filled, or close to it.
"They key thing for me is that here we are at the first TCR race (in Sydney, in mid-May). I think it's fair to say that a little while back there was a bit of scepticism (about TCR) that they'd be here with perhaps 14 or 15 cars, but there's 17 and more coming.
"These guys have the resource and the determination to make it happen and I'm pretty confident that they can make it happen with us too.
we've now got a 2018-spec, internationally accepted chassis and a combination of tyres and things that really, really suit the car
"I have absolutely no doubt that there will be 14 pretty good drivers in cars come Sandown. Garry knows a lot of people here and overseas and in America. Not every car has to be sold in this modern world of racing people can lease cars. Garry's prepared to do that. All that kind of thing – I think he's very much on top of it.

"Typical of both he and the people behind it, ARG, they won't have a lot to say until the deals are done. They don't talk about stuff much until it's done. But they do it.
"This has been going on a long time. And every time we come to an intersection or a cross road we do seem to be coming out of it with the right answer and that's tremendous. Once we're up and running I think they're going to have a show that is going to hit the nail on the head with the public."