"IF I wasn't an investor in the sport, I'd still be here. I'd still be coming anyway.." was how we left the first part of our extensive chat with Triple Eight Race Engineering co-owner Tim Miles – the first in a new The Race Torque series on some of the lesser-known but key team owners in the motorsport paddock.
WORDS: Richard Craill IMAGES: Mark Walker, Mark Horsburgh / EDGE Photographic
SO WE know team ownership delivers questionable financial returns, some crunch decisions and yet also some brilliant rewards, as the first part in our Tim Miles feature showcased.
The next step is a question of balancing the business and sporting aspects of your own enterprise with that of the sport's broader health. While there's no doubt that without the teams the Supercars championship would fail, it works both ways; without the series itself the team would surely struggle to survive with limited alternatives that deliver the same commercial benefits.
Triple Eight are often portrayed – mostly on internet forums of various credibility – as the bullies of the Supercar paddock, forcing their own agenda through at the expense of anyone else.
And there's no doubt that their success, commercial clout, factory relationship with Holden and the political nous of Roland Dane ensure that they are definitely well represented in any sport-related conversation in the same way Collingwood are in the AFL.
But that influence doesn't come without a broader appreciation of the sport in general, with Miles confirming to The Race Torque that it was a Triple Eight decision to surrender some income for the sake of the sport that initially attracted him to linking with the team in the first place.
The shift from a prize-money model to one where each team received equal amounts for their stake in the sport – the current Racing Entitlements Contract model – had its genesis in a Roland Dane-led board presentation.
The online haters would, surely, never believe it.
"The best example I have at that is from before I was on the board at Triple Eight, but it's a Triple Eight example," Miles said.
"When I was on the board with Tasman Motorsport, Roland wasn't on the Supercars board at that stage but he came to the board with a proposal that said we should do away with prize money. I don't know how many people are aware that it was Roland that led that but it's one of the things that gave me the respect for him that I have.
"His position on it was; the rich are getting richer and the poor are getting poorer. Back in those days we all got appearance money. 60% of the total 'pot' was appearance money and 40% of the pot was prize money and it was split up depending on where you finished."
If that sounds familiar, it's because it is a model very similar to the current one used in Formula One, to much criticism.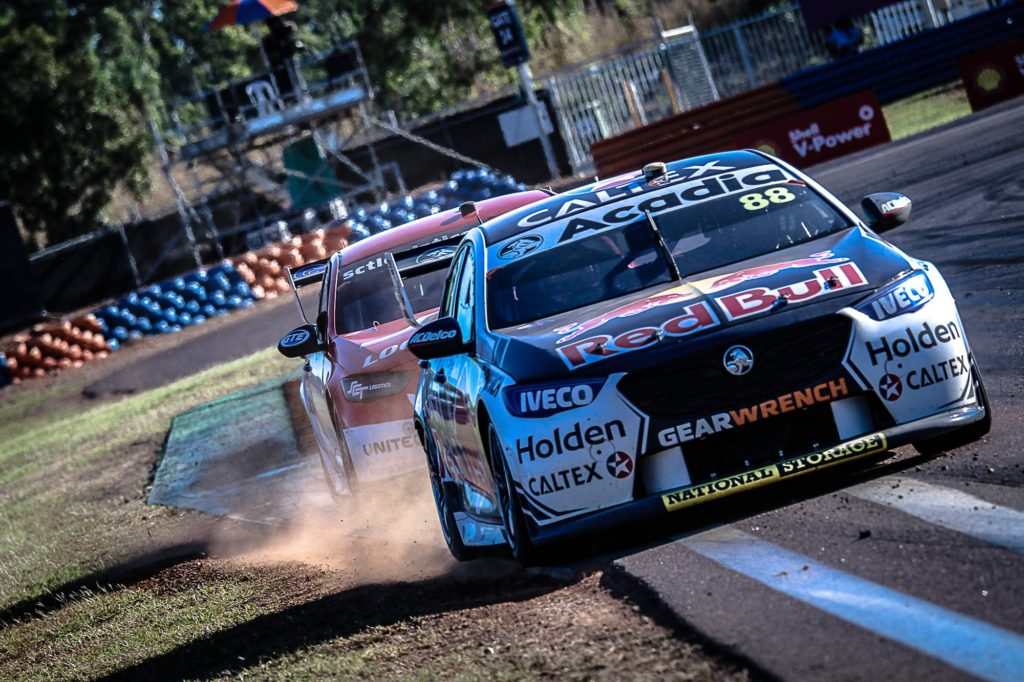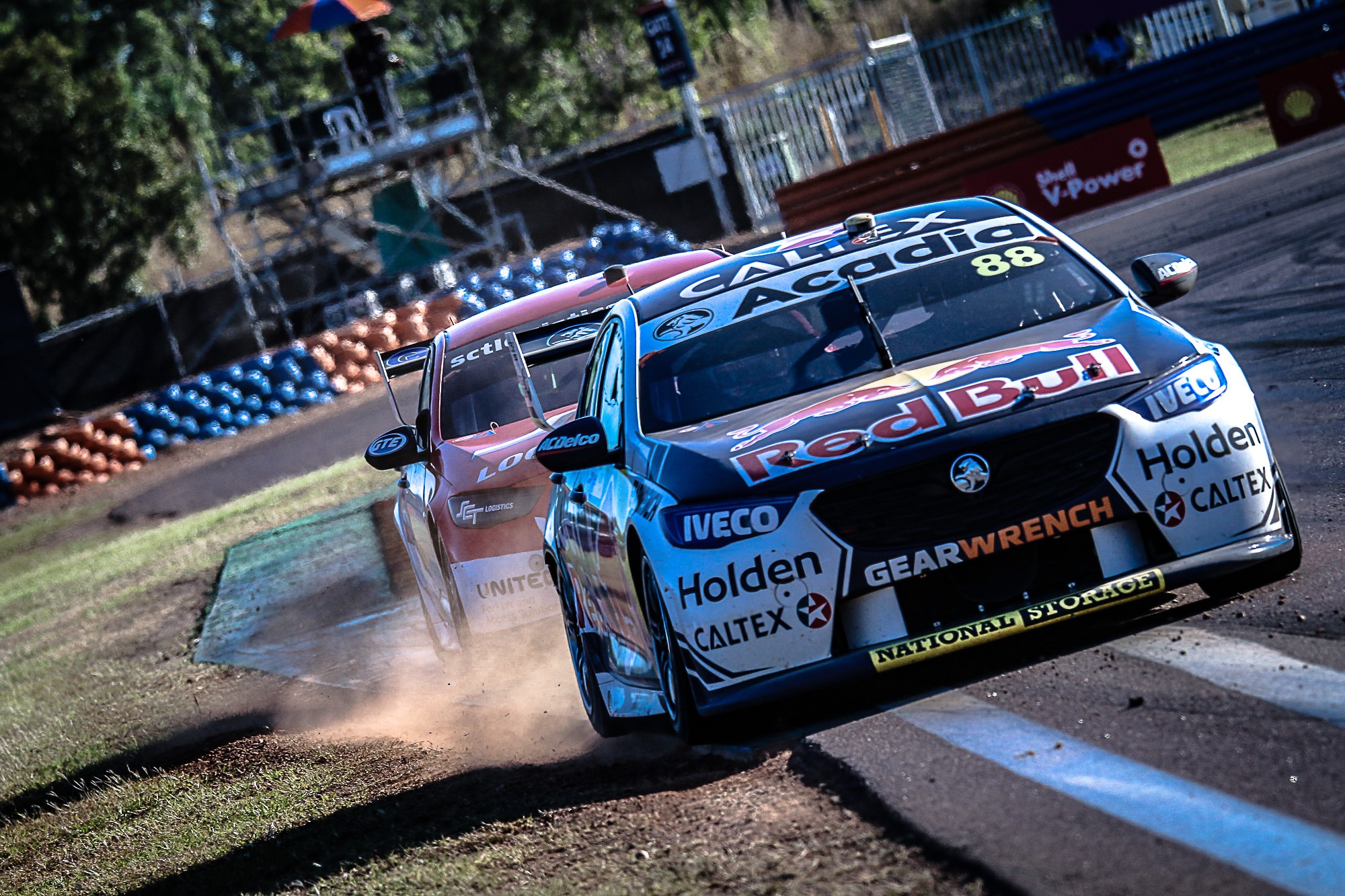 "At Tasman we were happy when we were top 10. Triple Eight at that stage, was happy when he was top two! He was making a significant amount more sponsorship revenue than we were, because he was at the pointy-end, and then he was getting significantly more of the sport distribution than we were because he was winning everything," Miles continued.
"He (Dane) recognised that if that continued, then the grids were going to shrink and we were going to end up in trouble. I think that's a good example of balancing and it's the same for us now. If we look at how well Penske are doing, and they are just doing a fantastically good job, so we have do to is make a decision to be less profitable to compete with them – but that's good for the sport!"
So Triple Eight spend more on resources, people and development to compete and, for a time diminish the team's own profitability – something to which Roland commented on in a recent Auto Action interview with Mark Fogarty.
At the same time, Miles argues that it's a two-way street and that the sport must continue to strive to improve their own product – both on track and off it, for the sake of the teams.
"If we're competing with them, the sport is better from a punter point of view, but from a pit lane point of view then you have to look at it and say 'how many people can run with us at that level of expenditure' and the truth be told it's a dimishing return now.
"They made a big step with the Mustang and you could argue we made a big step with the Commodore before that. That feeds to everyone with the way the rules are. I think the category needs to be tougher on the parity, it's there for a reason and that's to keep the costs down for teams."
If we look at how well Penske are doing, and they are just doing a fantastically good job, so we have do to is make a decision to be less profitable to compete with them – but that's good for the sport!"

Tim Miles on balancing the business and the health of the sport overall.

PARITY MATTERS
ONE of the biggest issues of Supercars this year, the Parity talk continues apace within the series with first the Centre of Gravity, then Mustang aero and more recently Commodore wings chopped and changed as the season evolved to level the competitive balance.
Miles, however, argues that there's a limit to the level at which the sport can control the way teams operate.
It also brings up the team-versus-sport balance that seems a sometimes delicate balance to manage.
"I was chatting to Brad Jones on Friday (in Darwin) and he said he can't run his business on any less. But he doesn't need anyone to come in and put a cost cap on it to make him run it for any less. He can't have less people, because if he had less people he'd have to pay more for the people he did have.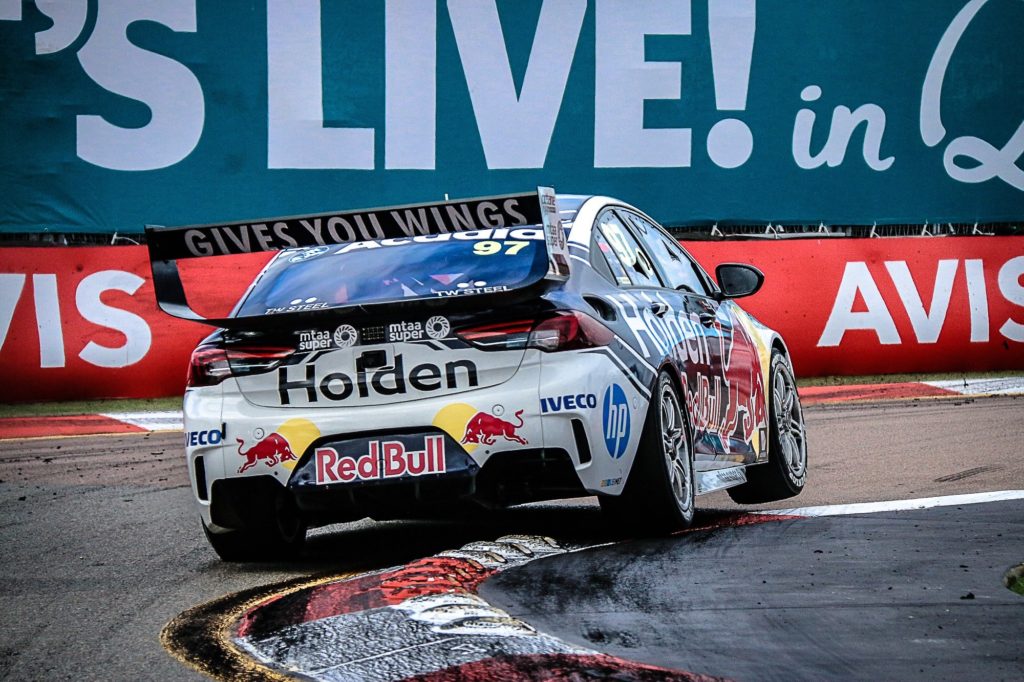 "Where the escalation goes is in R&D (research and development), so the more that we can make that is a control part, the less we'll spend. That's not a conflict for someone like Triple Eight because we're an engineering business. So if it's a control part, likely as not we'll get to be one of the suppliers of the control part and that's good for us.
"If you're Kelly Racing, and you're an engineering firm, you want to come and compete with us on a toe to toe basis then that's also good for the sport because we all have to price it as cheaply as we can, because it's a very competitive market.
"Realistically, it comes down to the rulebook… The best way to save money is the rulebook. If we get the rulebook right we can reduce costs and improve the product at the same time.
STATE OF THE NATION
HAVING now owned two Supercar teams and with an intrinsic knowledge of how the sport operates at both an operational and competitor level. Tim Miles is well credentialed to comment on the state of the sport.
With change to both technology and calendar on the cards in the near future, Miles says there's a common-sense approach to the forthcoming alterations to the Supercars landscape.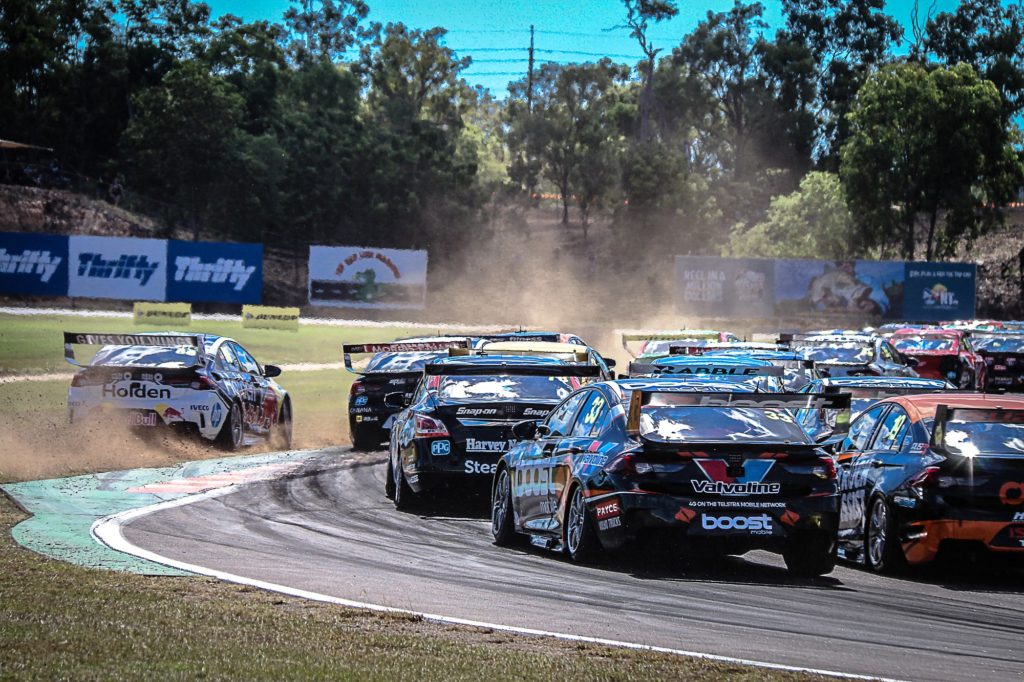 "I think the sport is being run as well as it's ever been run, but I think that we could be clever about the number of events we have and the timing of those events we have. People know we're on every second weekend, then you have a gap in the middle, then it makes people know when to turn the Tele on and it lowers the cost for the teams because you can give your people the RDOs rather than paying them out and so on. Calendar wise, that's the next big saving."
Given his significant role in brokering the sale of the sport to Archer Capital some time ago, Miles' is also well-positioned for his take on how the future plays out – and the opportunities for new partners to take it to a new level moving forward.
"Realistically, it comes down to the rulebook… The best way to save money is the rulebook. If we get the rulebook right we can reduce costs and improve the product at the same time.

On how to save cash in the current Supercars climate.


"Archer, as an owner as the sport, will sell their share of it soon and hopefully that will be a catalyst for a partner that will come in with synergy. Imagine someone like a WPP (generally accepted as the world's largest advertising agency) or a TEG (proclaimed as Asia's largest ticketing and live entertainment group), or one of those guys buying it; they have a sales force, so they can go and sell sponsorship better than we can.
"If it's TEG, for example, they manage events. So they can parachute people in so we can have thinner staff number than Supercars have now which saves money. There's a lot of things coming that I think are going to be good."
While times are arguably tough, there's a hold-your-breath mentality in the paddock at the moment – one that Miles suggests will be gradually exhaled within the next six to twelve months.
"This is going to be one of those years where it's as bad as it's been for teams – and that's just because we've done a lot of events this year. They're close together at the beginning of the year and if you're a QLD-based team the beginning of the year was brutal. So this year is as bad as it's been for a long time and I think the calendar for next year will be infinitely better.. If that's the case it will be cheaper to go racing next year.
"A new TV deal is coming and I know everyone wants to be pessimistic about Foxtel and that they're not going to pay more, but our ratings are going up, we're one of the only sports where they're consistently getting better. As for Channel 9, 10 or 7, we need to have a good free to air deal. No matter what the Foxtel-free to air mix is, all of them can do something now. I actually think the sport is in a very good place but it's just going to have to hold its breath for six months."
PENSKE POWER
IT IS worth leaving the key Triple Eight issue to last; the building rivalry with DJR Team Penske.
Since Roger Penske's significant investment in the sport a natural rivalry between the American powerhouse and Australia's best Supercars team for a decade has brewed and grown.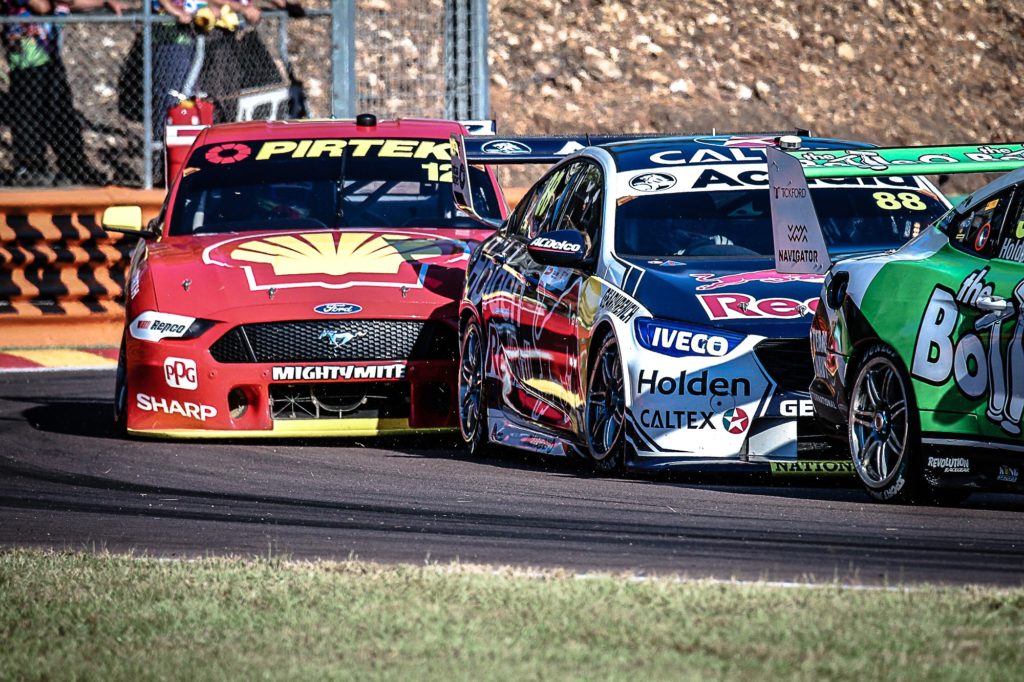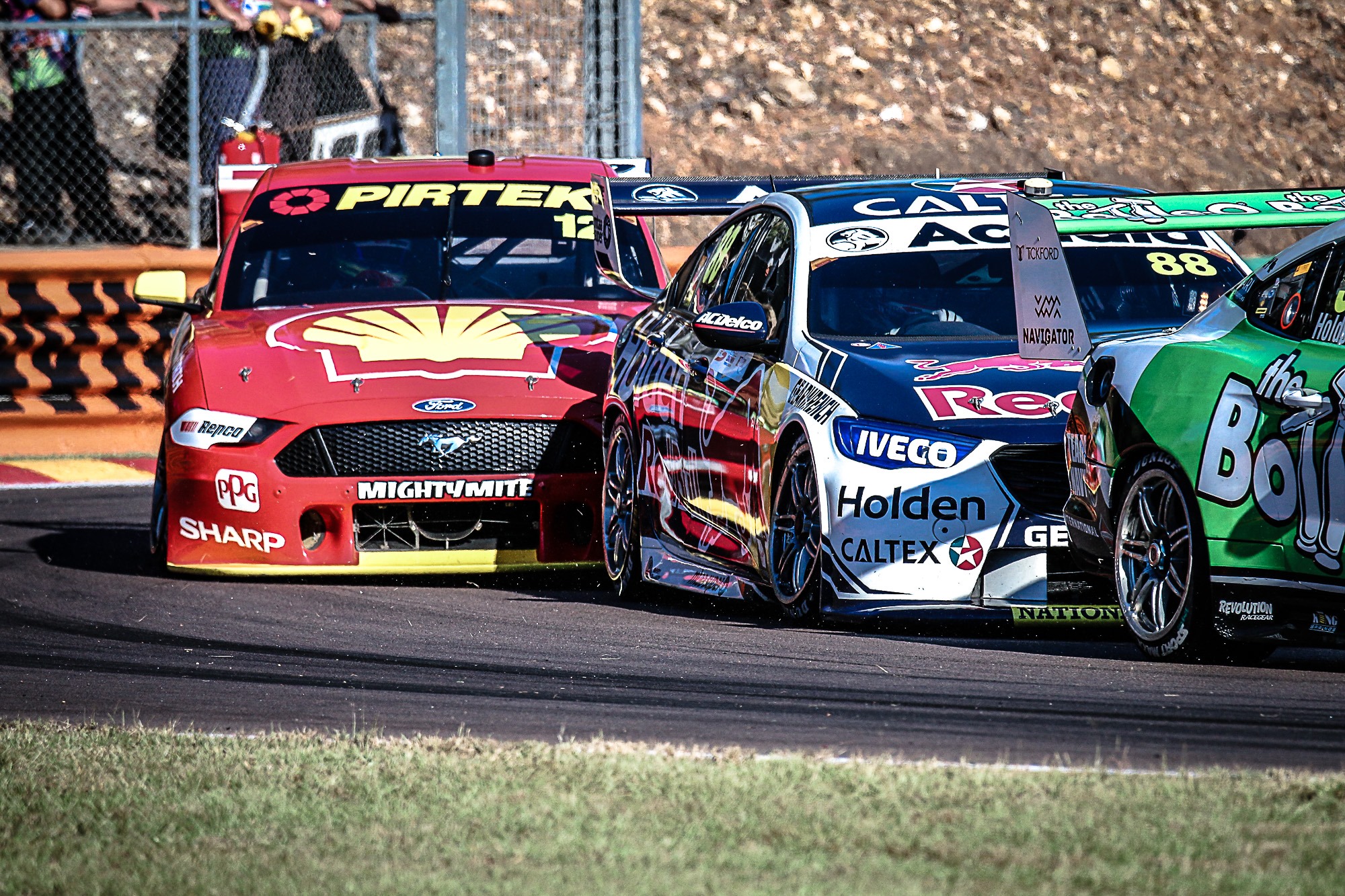 It's grown to the point where even a team with the success of Triple Eight garners satisfaction when they do, in fact, beat them.
"Penske is, globally, the motorsport powerhouse. Any weekend you go well against them you know you've been benchmarked," said Miles.
"I remember when I was very young bloke, watching a Formula Atlantic race in New Zealand, and Paul Radisich won it and Mike Thackwell came second and my dad said to me – 'One of the most important things to Paul Radisich will be who came second', and it's something that has stayed with me my entire motorsport career. So I think if we can get to a point where every weekend we're fronting up with a chance of winning, then you can be proud of what you have done.
"Why he (Penske) is so good, is that they never underestimate anything. He – they – came here thinking it was going to be hard and they've worked very hard at it and they're doing a fantastic job. Scotty is obviously driving incredibly well and so all of a sudden the benchmark has moved from us to them."
Ultimately, Miles believes it sets a high standard for the championship that can only continue to grow – as will the thrill of victory that will surely follow when Triple Eight inevitably return to their regularly winning ways.
"It proves how good Supercars is. For us to go toe to toe with Penske and hold our own shows that the level of competition in Supercars is good. There's always been Tickford, Walkinshaw and other teams keeping us honest on their day. For us to go toe to toe with Penske shows the level of competition in the sport is fantastic. We aren't that far away. With the exception of Phillip Island we've always been there or thereabouts. It's just we're trying more. We can't come to these meetings now with what we had last year, we're trying new things and that's the joy of it. The thrill of winning will be much, much higher. I hope by next year it's moved back to us and if it has, we'll be very proud of it.
"You don't begrudge them. I sent Scotty a text after he won the championship last year, congratulating him, and he sent me one back telling me how much he enjoyed racing us.
"It was a nice little exchange. I meant it, and he meant it I'm sure."