RATINGS WATCH: THE BEND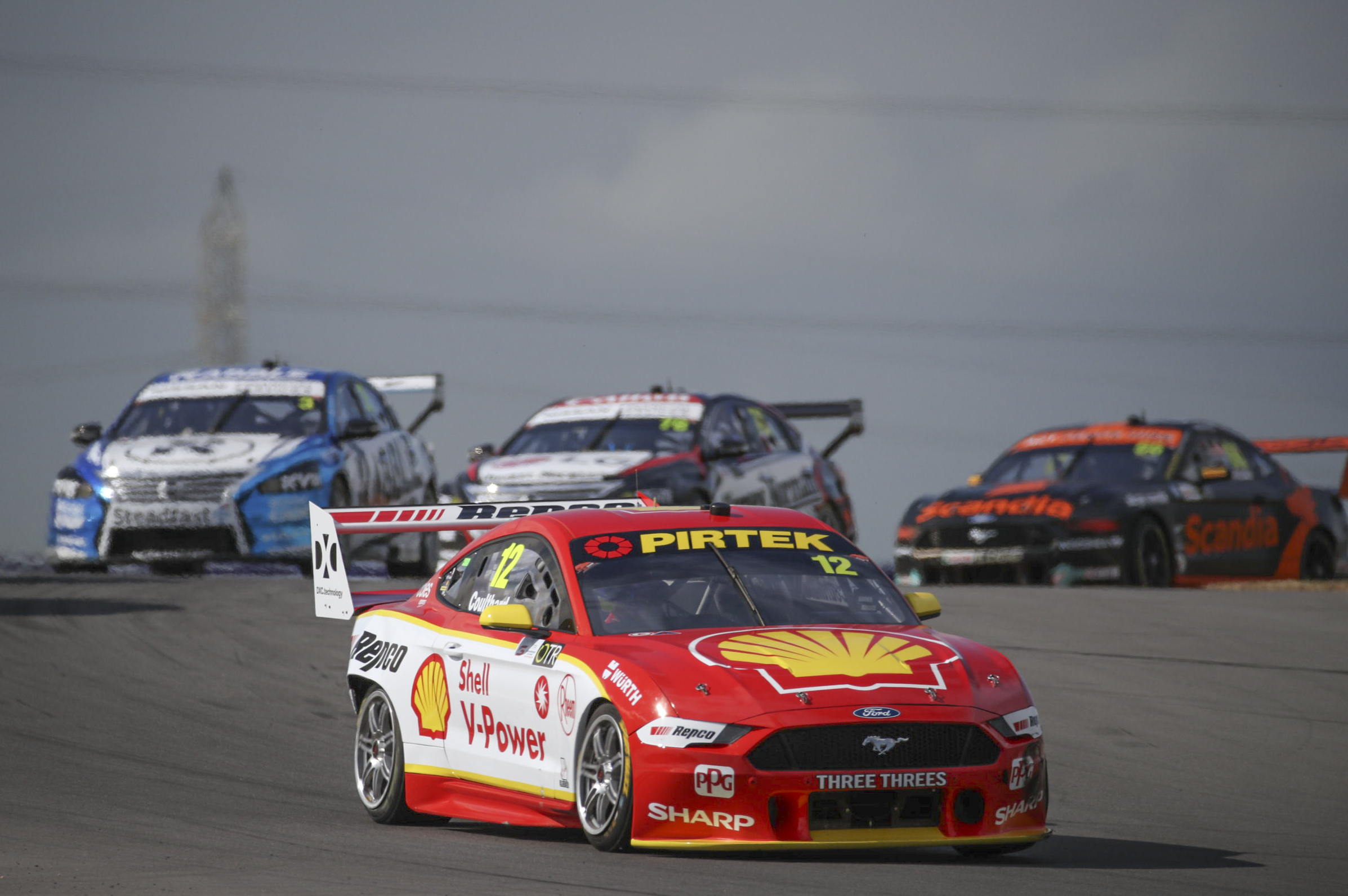 ONE UP, ONE DOWN for The Bend's Supercars round this year, while overall figures for the year so far continue to remain strong in the lead-up to Bathurst.
WORDS: Richard Craill IMAGES: Shell V-Power Racing
AFTER soft numbers saw what many expect to be the last visit to Queensland Raceway in the foreseeable future, Supercars TV ratings bounced back at The Bend at the weekend.
Saturday's Race 21 drew 123,000 to FOX Sports 506, down 8 per cent on last year's 133,000 thanks in part to significant competition from a clutch round of finals-deciding footy games occurring at the same time in both the AFL and NRL worlds.
While the Wests Tigers v Knights NRL (226,000) and Geelong v Carlton AFL (174,000) topped the Saturday subscription TV leaderboard, the Supercars race was the seventh-most watched show on the platform that day.
8 of the Top 20 programs on Pay TV on Saturday were Supercars content from The Bend.
Sunday broke a streak of three-straight races showing a year-on-year decline: 132,000 watching Scott McLaughlin's record-equaling win on Sunday. That figure is up a considerable 12% on last year's figure for the same race.
8 of the top 20 programs on Foxtel were from The Bend, including 66,000 for Supercars Trackside immediately following the race and 84,000 for the lead-in Carrera Cup support race.
After 22 Races, FOX Sports' Supercars race coverage averages 148,000 viewers – an increase of 13% year on year.
The next stop on the tour takes the series across the Tasman to New Zealand, in three weeks time. It will be the first time this year where a 2019 event does not correspond to the same event, in the same timeslot, on the 2018 calendar.
The MotoGP British Grand Prix was the 18th most watched show on Subscription TV on Sunday, drawing 40,000 against the Ashes domination on Channel 9.
Ratings Watch Archive – Click Here
SOURCES: TV Tonight, Mediaweek, TV Black Box.
(NOTE: Numbers are overnight metro (5 capital city) and Foxtel ratings supplied by the ratings agency to media outlets and do not include any additional reporting including time shifted content or broader reach, unless released by the sport. They also do not include streaming numbers on Kayo or SuperView, etc).