WHEN FACEBOOK GIVES YOU SOMETHING WORTH CLICKING..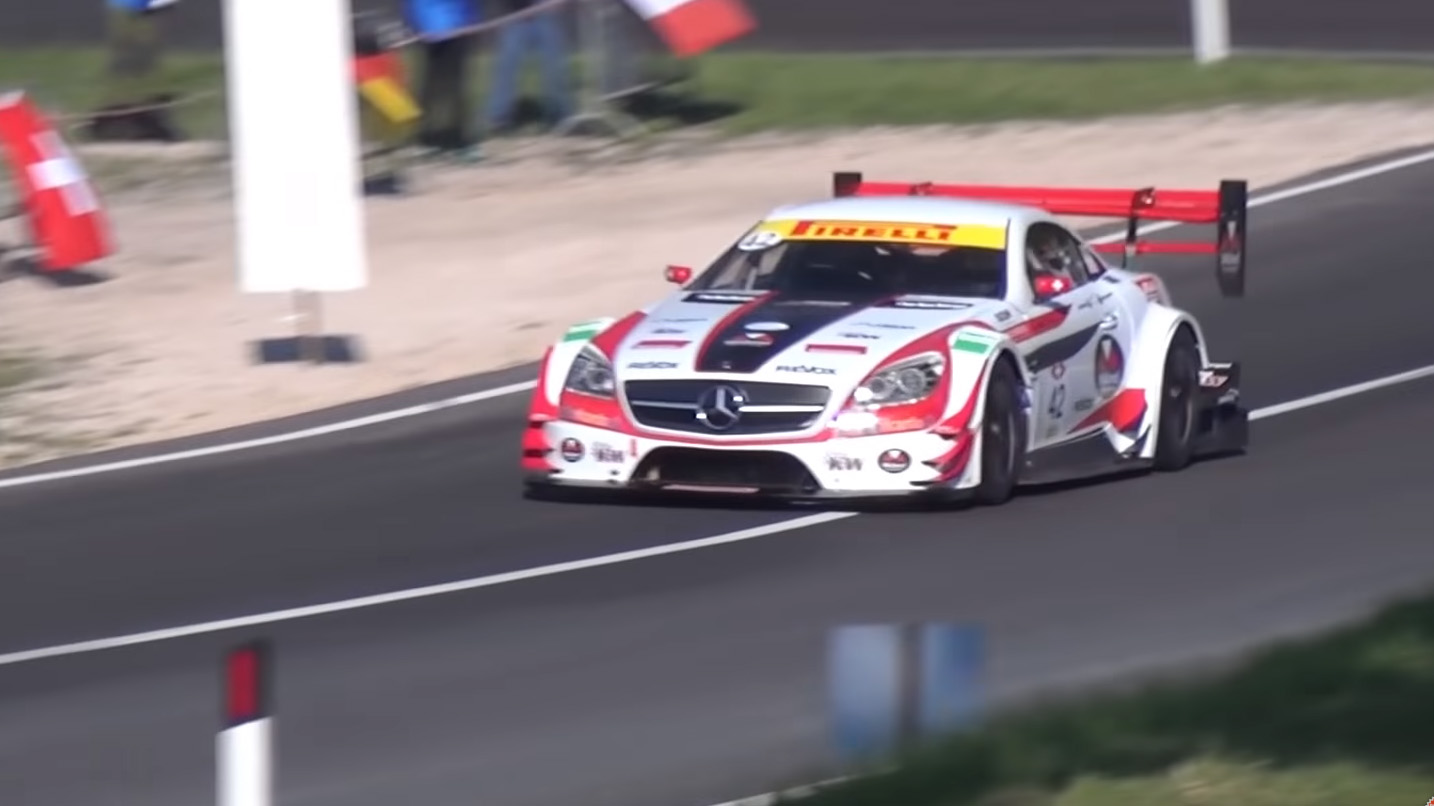 SOMETIMES – right, most of the time – Facebook is a horrible place filled with posts you don't want to see, status updates you don't really care about and videos you don't want to play. But sometimes, through the gloom, comes something wonderful..
WORDS: Richard Craill, first published on TalkMotorsport.co.nz
There is a TV station in India, I believe it was, that has almost endless replays of The Big Bang Theory, coming soon.
I know this because Facebook told me so, therefore it must be true.
There's so much rubbish from accounts you have no wish to see on Facebook these days that sometimes it's very easy to scroll right past some of the good stuff that still comes up every now and then.
It was only my inbuilt rubbish filter that picked out something yesterday that caught my eye, right between an advert for some fitness device (poor targeting by Facebook there) and a video from a Comedy Channel of "All the times Chandler Bing was an idiot on Friends", or something like that. Apparently, it was a lot.
Stuck in the middle of the rubbish, though, was a video that a contact-of-a-contact of mine had shared and it instantly grabbed my attention because it was about European Hill climbing.
And because this is a website about car racing, we're not talking about getting to the top of Mont Blanc here. This is motorsport Hill climbing – something at which the Europeans do very well.
If you've been on Facebook at all you're bound to have seen some of this stuff floating around. It's great and a complete antidote to the sleep-inducing snooze-fests that Formula One has produced on occasion this year.
Chances are you'd have seen videos of one of several BMWs punted rather enthusiastically by a bloke by the name of Georg Plasa.
The German was not only a legend of Hill climbing competition, and a multiple FIA champion in the discipline, he was also a top bloke as well.
According to a story run on Petrolicious, he was quite renowned for assisting his competitors get their own cars up to speed because he enjoyed the competition.
Of course, the competition needed to keep up with Georg because his own cars were pretty trick – starting with an E36-based BMW powered by, quite obviously, a Judd V8 from LeMans racing. He later raced a 1M with a similar powerplant.
Sadly, Plasa was killed in 2011 in an accident during an event in Italy and the community was in shock for some time.
Fortunately, there appears to be more people with a similar sort of bent as the multiple champion which brings me to the video I saw the other day.
So while the car you see here looks almost like a Mercedes-Benz SLK, it most certainly isn't.
What we have here is a car developed specifically for hill climb competition by German tuning house Carlsson and owner / driver Reto Meisel – himself a multiple Swiss and German champion.
And while it looks like an SLK, at 740kg it weighs much, much less than one.
And with a 3.4-litre Judd DB V8 under the bonnet, it goes much, much faster than one too.
Producing more than 600 horsepower, the car has an astonishing power to weight ratio and aero that would make any current Touring Car blush.
The best thing is the sound. Because it's powered by an engine from an LMP2 car, which was based on the V8 engine that was a staple of 1990s Grand Prix racing, it won't surprise you to know that it sounds like.. a 1990s Grand Prix car.
The stuff from inside the car is manic, but it's from the outside that this thing is at it's peak with the sound crashing amongst the trees and barriers that surround Europe's famous Hill Climb venues. Live, it must sound astonishing.
There's not much more I can really add to this, other than if you get to You Tube and search for this car you'll need to block out a few hours to fully take in everything that is online about it.
While the motorsport world debates things like five second penalties, electric racing cars, dangerous re-entries and processional racing, it's nice to know there's crazy stuff like this Judd V8-powered Mercedes monster keeping Motorsport true to its roots.
You've just got to make sure you filter through the Facebook rubbish to get to it.
This is an edited version of a column that first ran on Talk Motorsport, a New Zealand-based website with very similar story telling ideals as our own. Check them out right here – https://talkmotorsport.co.nz/