2013 was a year of change for V8 Supercars, with Nissan and Mercedes AMG crashing the Holden and Ford party.
WORDS & IMAGES: Mark Walker
A TOUGH start to the inaugural season of Supercars competition was to be expected for the newcomers, although the Nissan Motorsport squad wasn't without it's moments: a string of five consecutive top-ten results for Rick Kelly over the Circuit of the Americas and Hidden Valley weekends culminated with in a fifth place result.
By the time the ninth championship event of the year rolled around at Winton Motor Raceway, V8 Supercars were out to give the Nissans and AMGs a helping hand, with the squads allowed to evaluate an E70 fuel blend rather than the standard E85, all in the name of balancing the fuel economy of the respective powerplants.
The formats were also changed for 2013, with the 60/60 Sprint on Saturday of many events seeing a pair of short sharp races, divided by a 15-minute-long half time break.
In qualifying for the opening Winton race, Jamie Whincup claimed the pole position from the 20-minute all-in session by 0.0165sec over Michael Caruso, who in turn was 0.0279sec ahead of Norton Hornet teammate James Moffat. All 27 qualifiers were within 0.8215sec of the pole time.
OUR COVER image is Moffat and Caruso celebrating hard on the podium.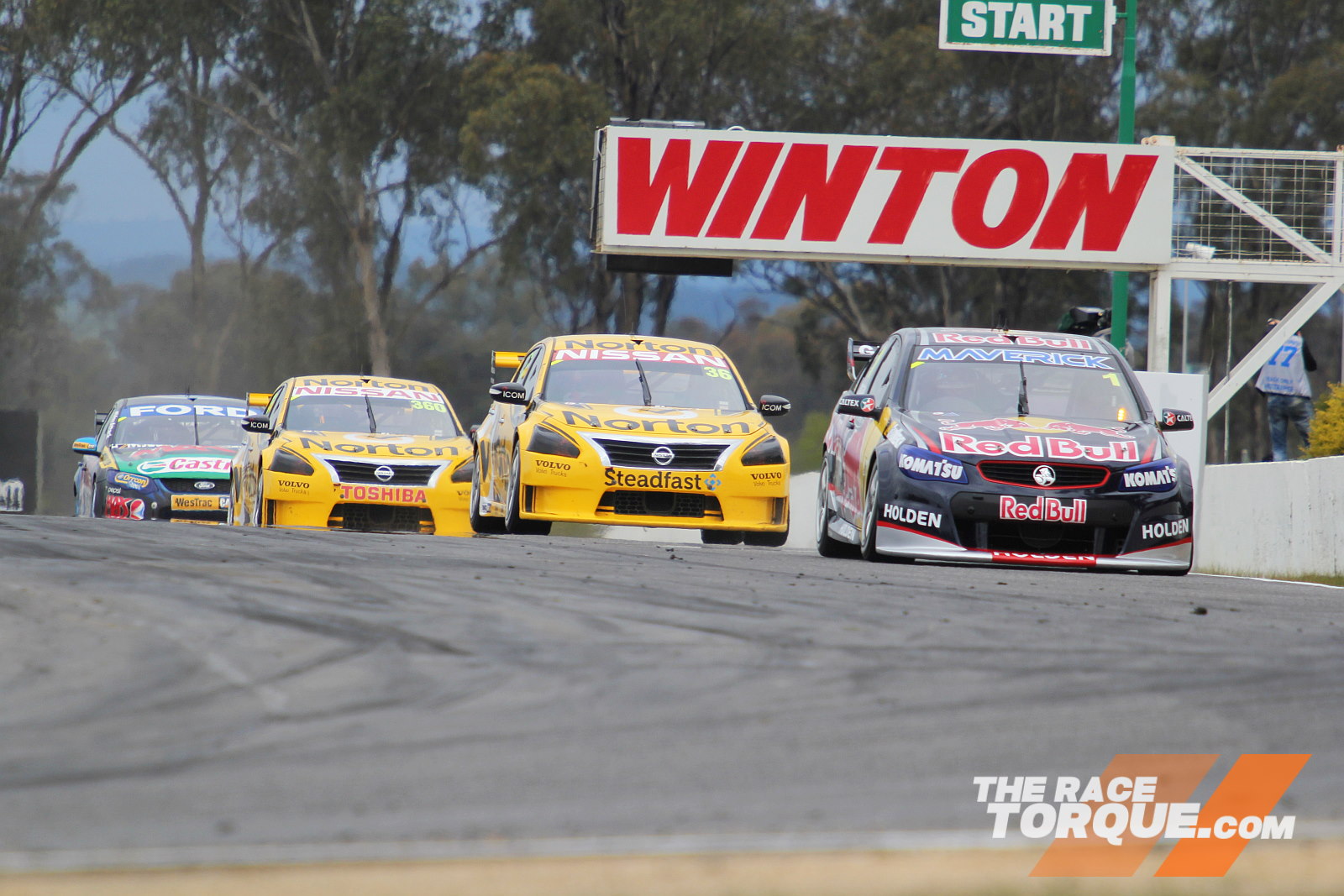 FROM the initial race start it's Jamie Whincup ahead of Caruso and Moffat…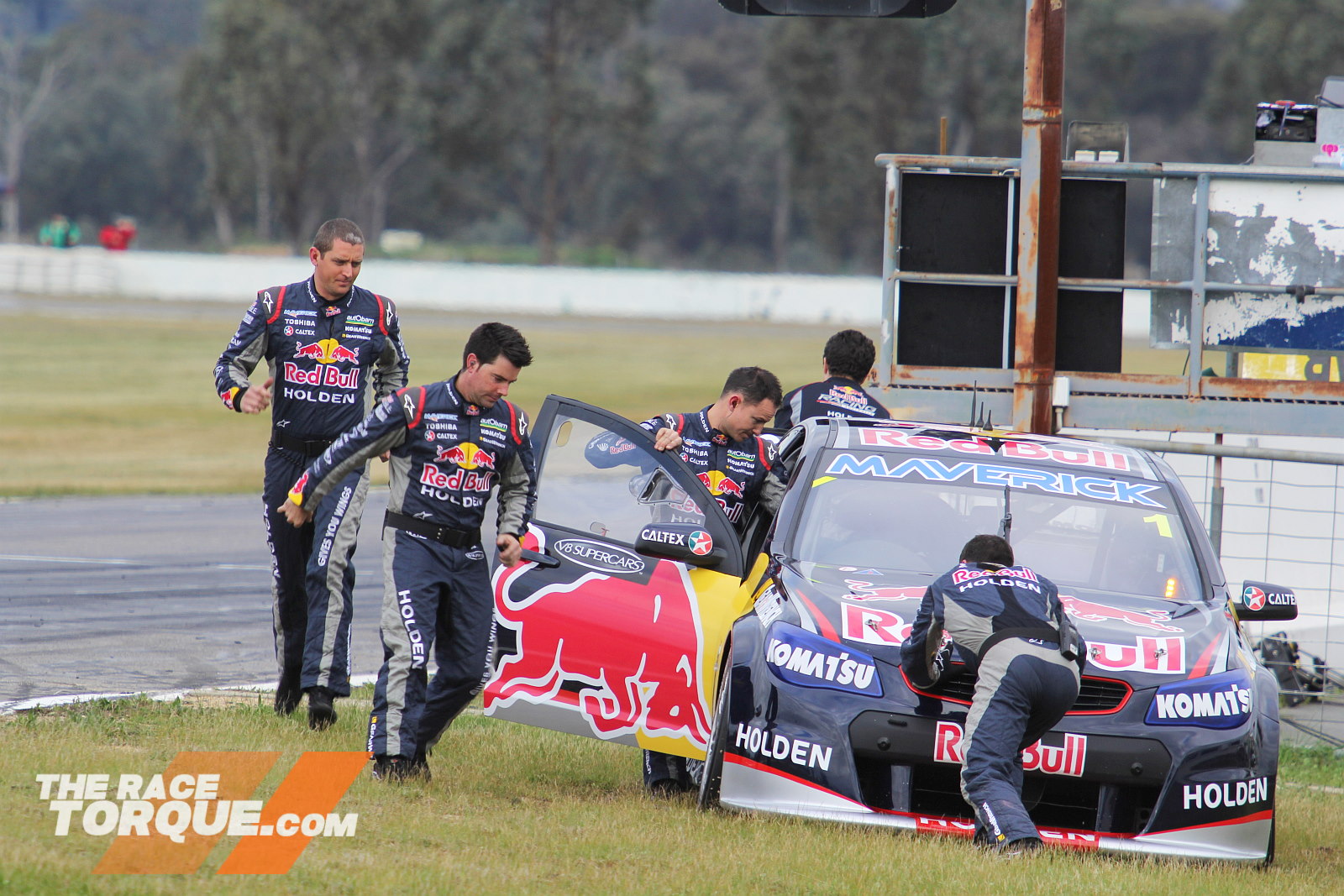 …BUT later in the opening half of the race, Whincup was sidelined with a drive line issue, with the Red Bull crew pushing the stranded car back to the garage during the interval.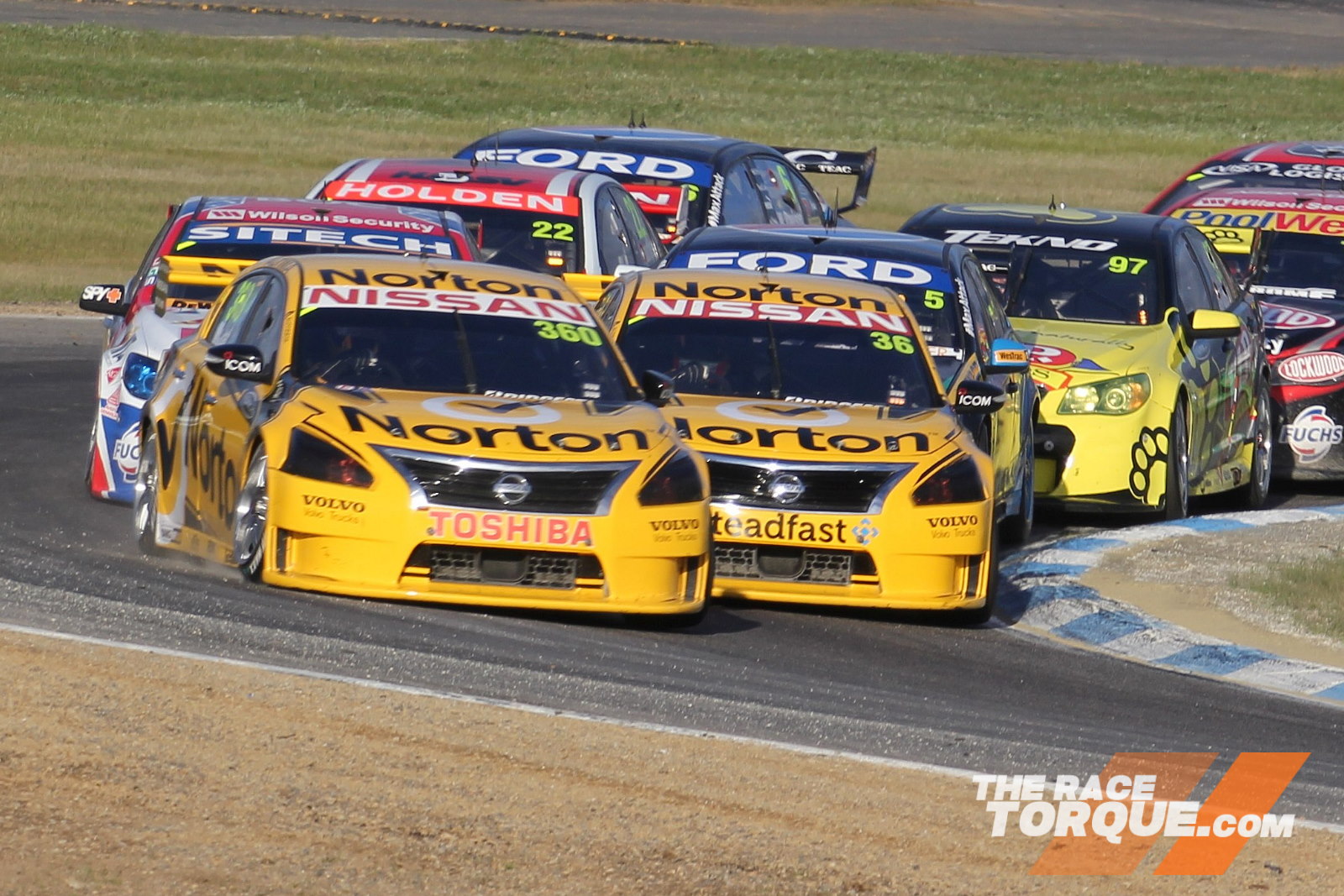 THE crucial moment, with the cars accelerating away from the rolling start through the AZ (otherwise known as the "Action Zone"). Moffat with the jump on Caruso around the outside of turn one.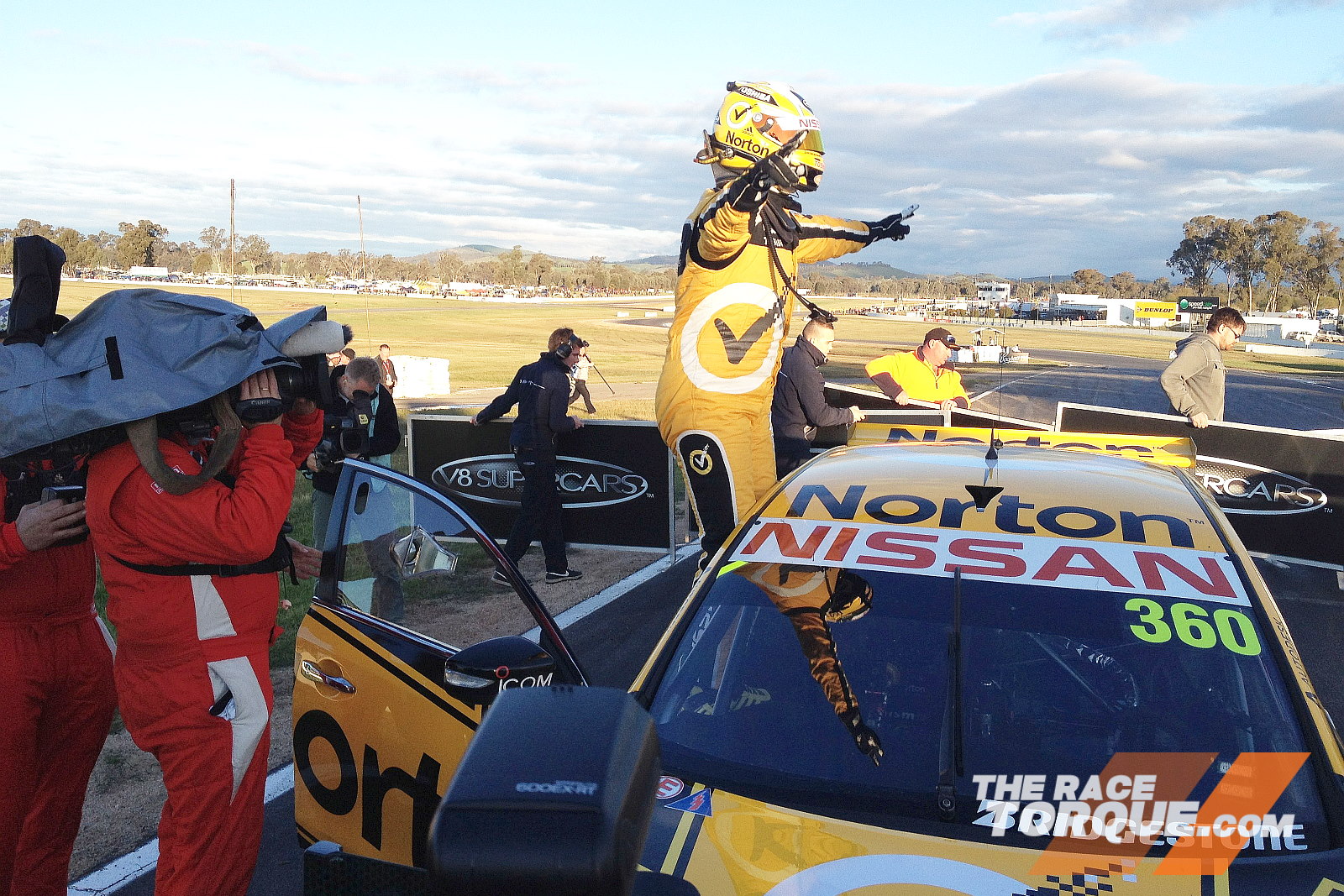 THE winner.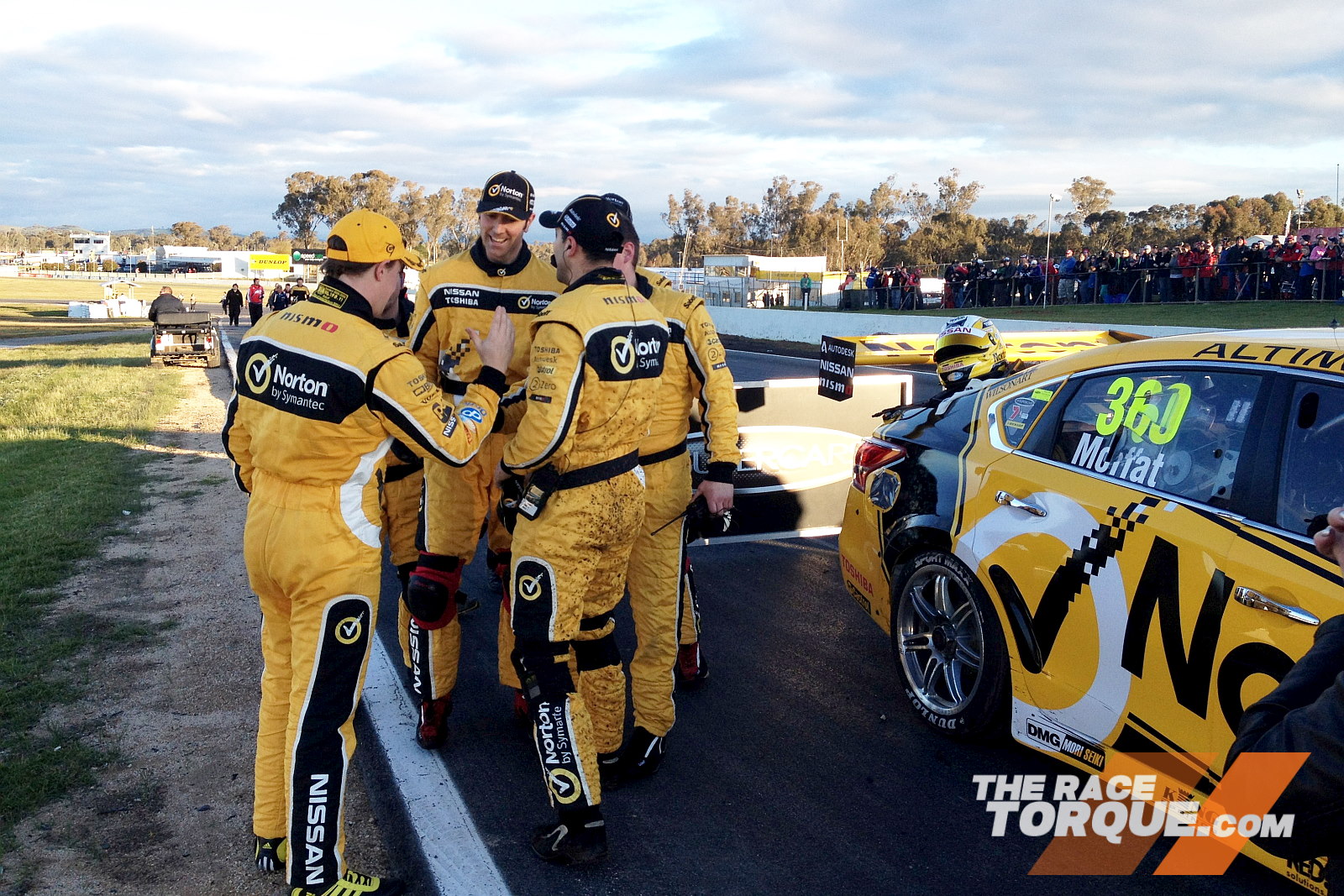 CELEBRATING with the crew.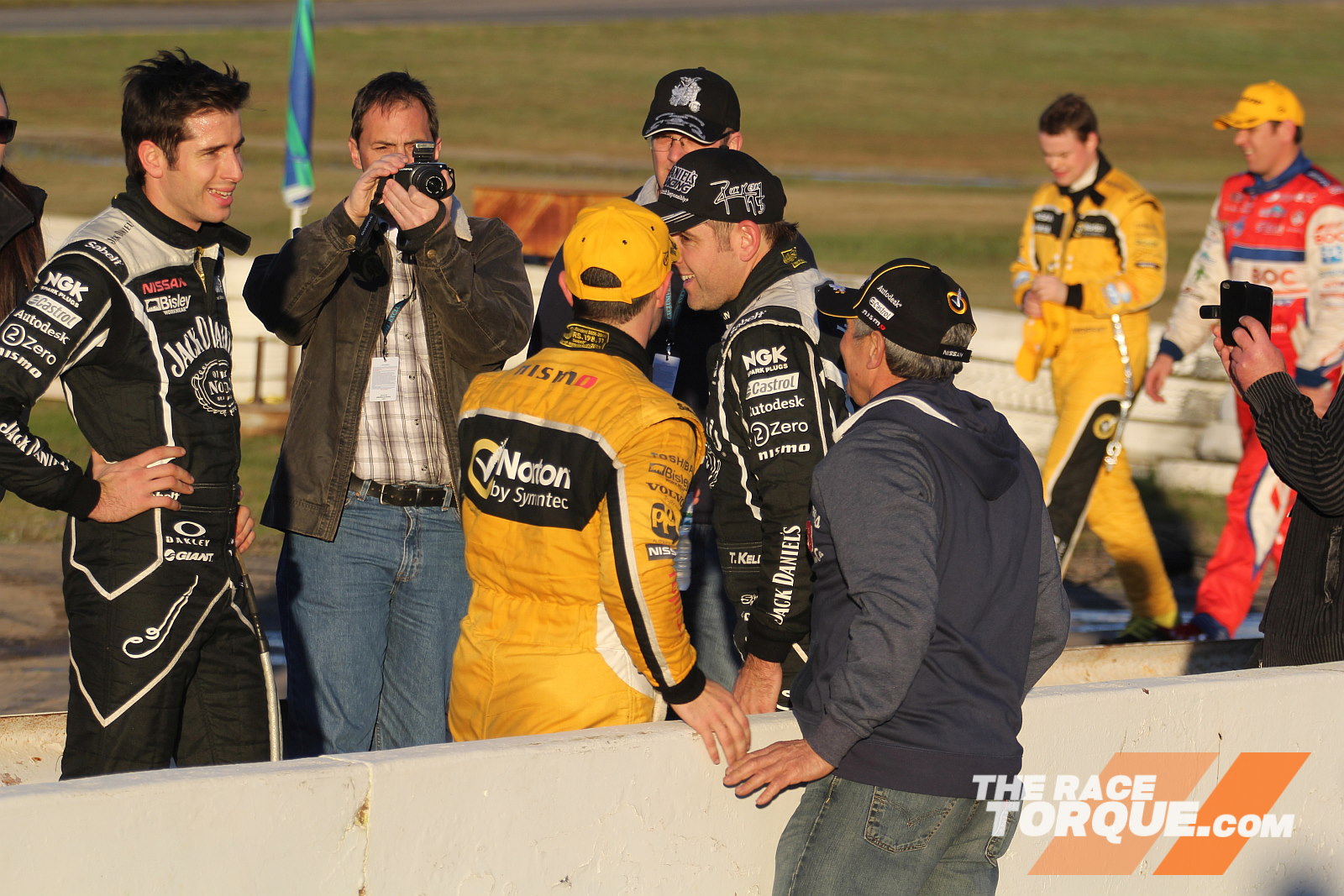 CARUSO with team owners Rick and Todd Kelly.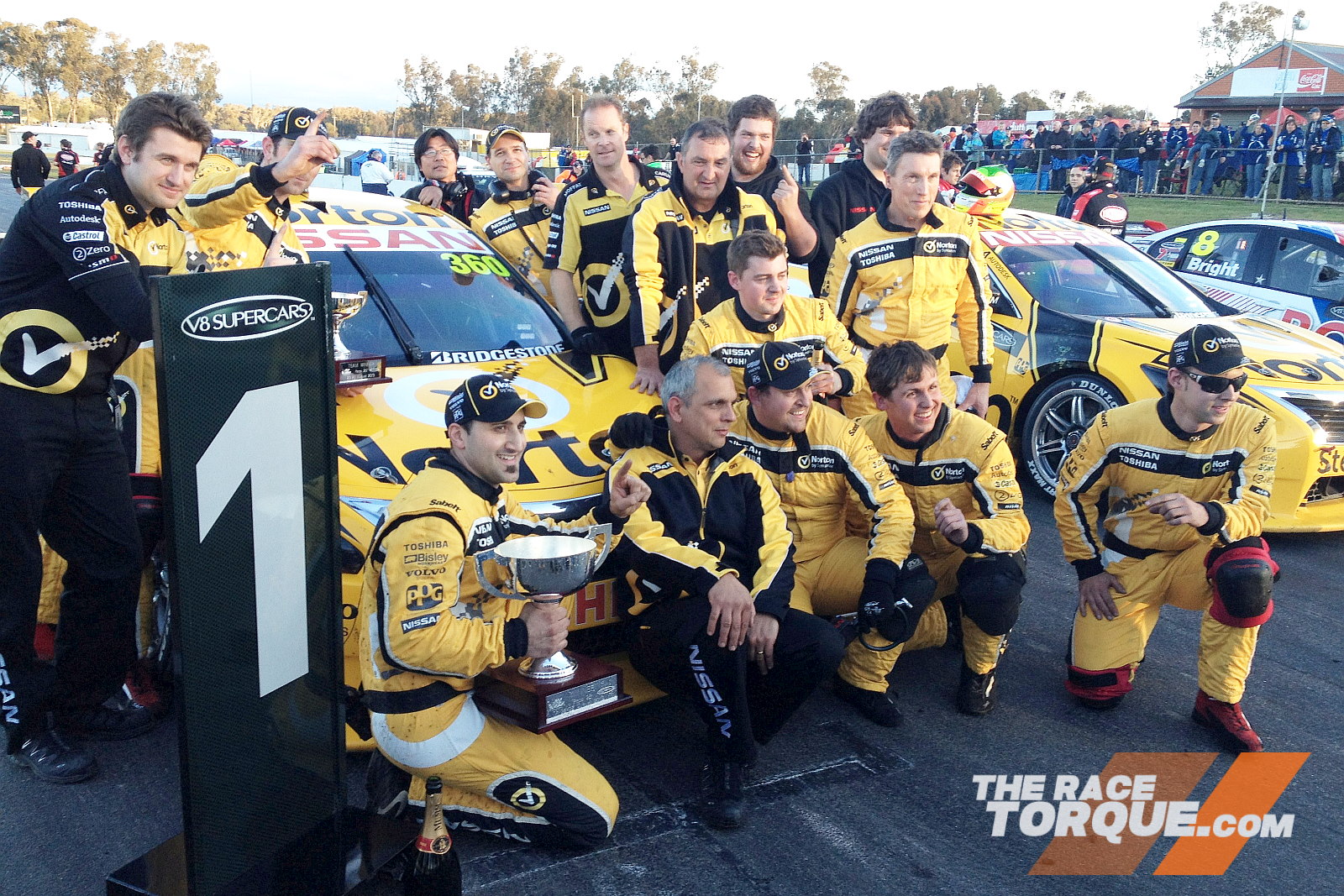 PHOTO time for the Norton Hornet crew.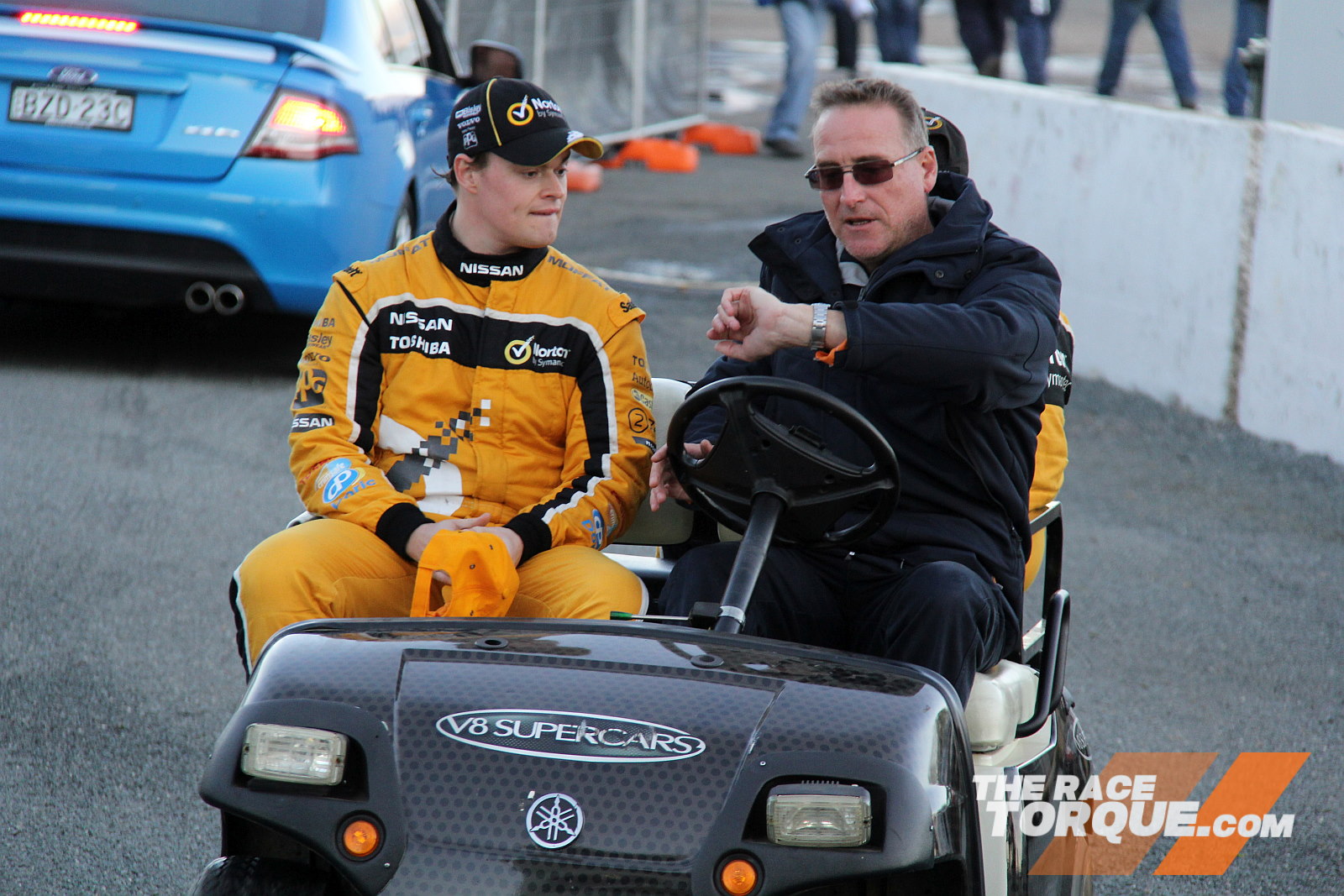 V8 Media chief in charge Cole Hitchcock with the chauffeur honours.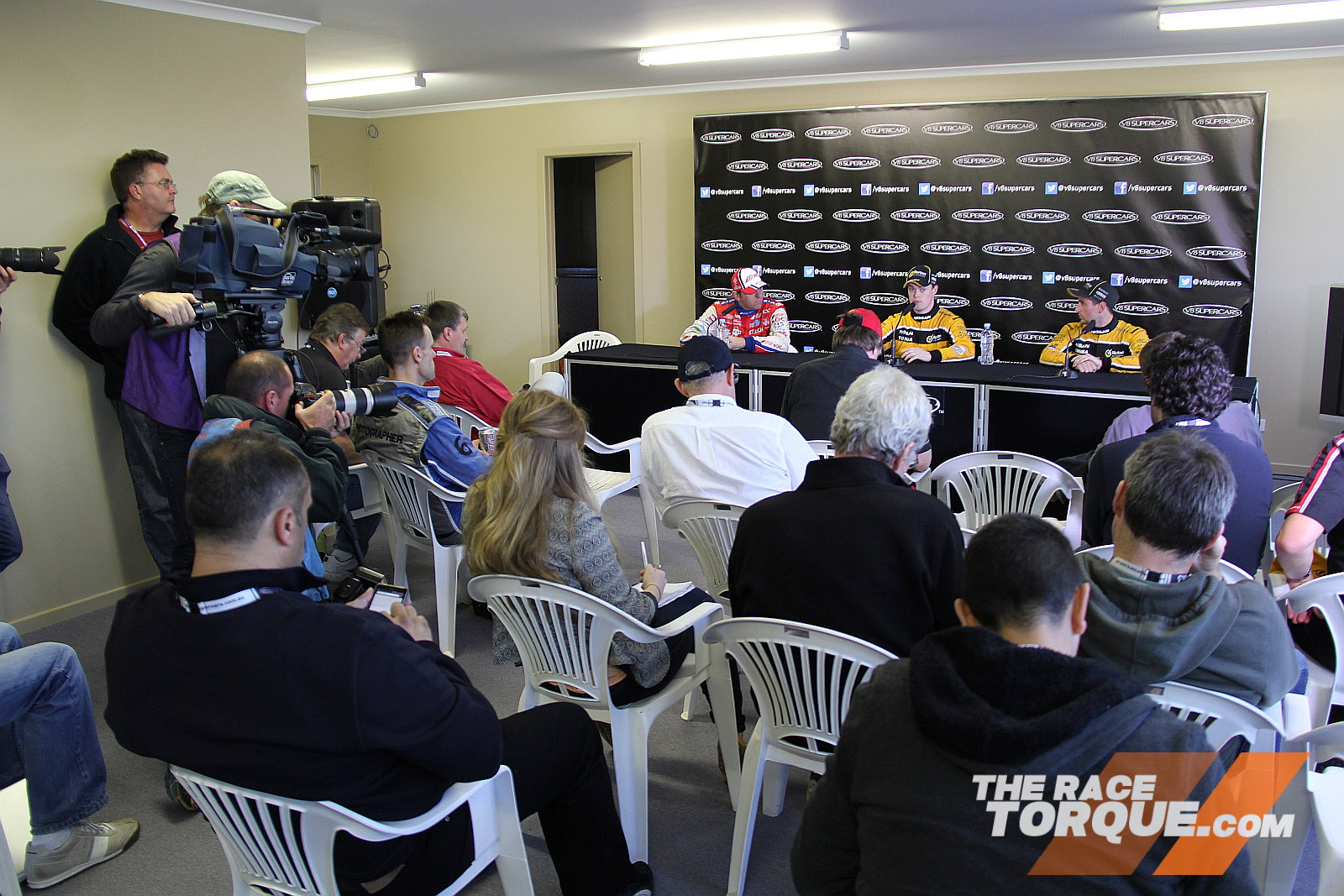 A SOMEWHAT controversial media conference, with Jason Bright's 'jungle juice' quip stealing the headlines, referring to the Nissan squad's special dispensation to run a bespoke fuel blend in their battling power plants. Interestingly, the fuel change for the Nismos had to be signed off by the all of the rival teams, including the vocal Holden camp. Political games have always been at the forefront in motorsport…
Using the same fuel, but a slightly different setup on Sunday, Moffat qualified back in ninth, with Caruso 21st. The duo registered respective race results of eight and a DNF.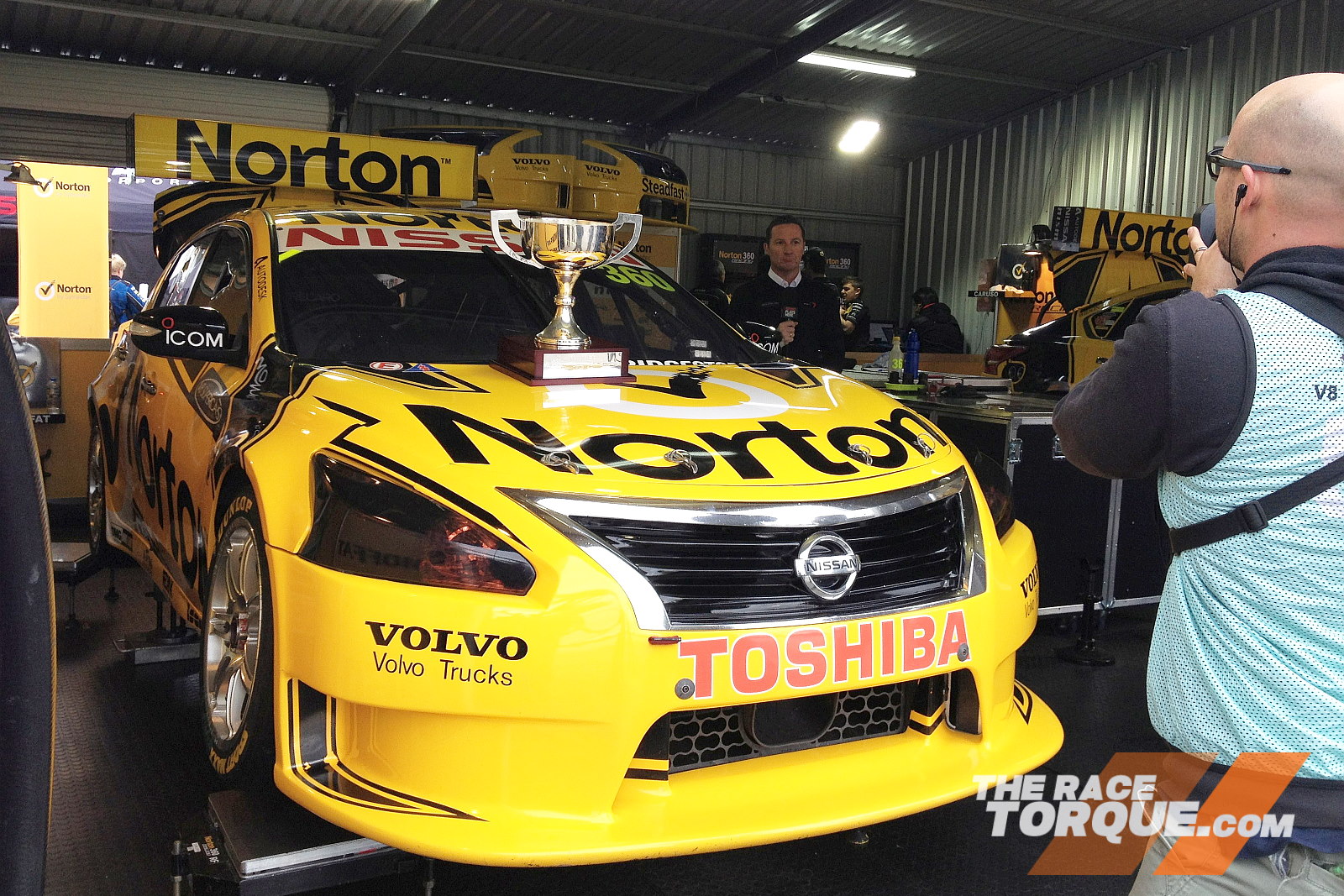 SUNDAY morning, with Matthew White filming a piece alongside the silverware for Channel 7.