IN PART Two of our in-depth chat with Bathurst winner David Reynolds, we cover plenty of ground across his Supercars career, his progression through Kelly Racing, Tickford and ultimately Erebus and much, much more.
WORDS: Dale Rodgers
IMAGES: Supplied, Erebus Motorsport, Mark Walker
LAST TIME our David Reynolds adventure got to the point of his somewhat challenging early starts in the Bathurst 1000. We pick up the story in 2008..
Twelve months on and Reynolds is back at Bathurst, this time in the second HSV Dealer Team / Autobarn VE Commodore with Paul Dumbrell. The pair had qualified in the Top 10 but after Paul Radisich had a massive shunt at McPhillamy Park in the sister car, Rick Kelly joined Dumbrell and once again Reynolds watched from the pit garage.
"I had a mystery illness overnight." Reynolds joked.
2009 and Reynolds gets his first full year in Supercars in the Bundaberg Rum Commodore.
"I learnt a hell of a lot that year. At Bathurst I got to do my very first qualifying lap. Something failed in the steering at McPhilamy Park at the same wall as Radisich a year earlier. It was exact same chassis one year later. I didn't get to do a real qualifying until 2011."
In 2011, Reynolds moved to Kelly Racing and once again embarked on a full season. Early in the year the car was well off the pace, but hard work with his old Sonic Team Mate-turned engineer James Small turned the car into a very solid performer. The 500km Endurance Race prior to Bathurst was still being run at Phillip Island, where Reynolds and Tim Blanchard scored a fine 6th place and took a Top 20 result at Bathurst.
The big move for Reynolds came in 2012 when he joined Ford Performance Racing as part of a three car line up. Driving the #55 Bottle-O Falcon FG, Reynolds quickly found his feet: taking second place at the Sandown 500 and another second place by just 0.786 seconds behind Jamie Whincup at the Bathurst 1000.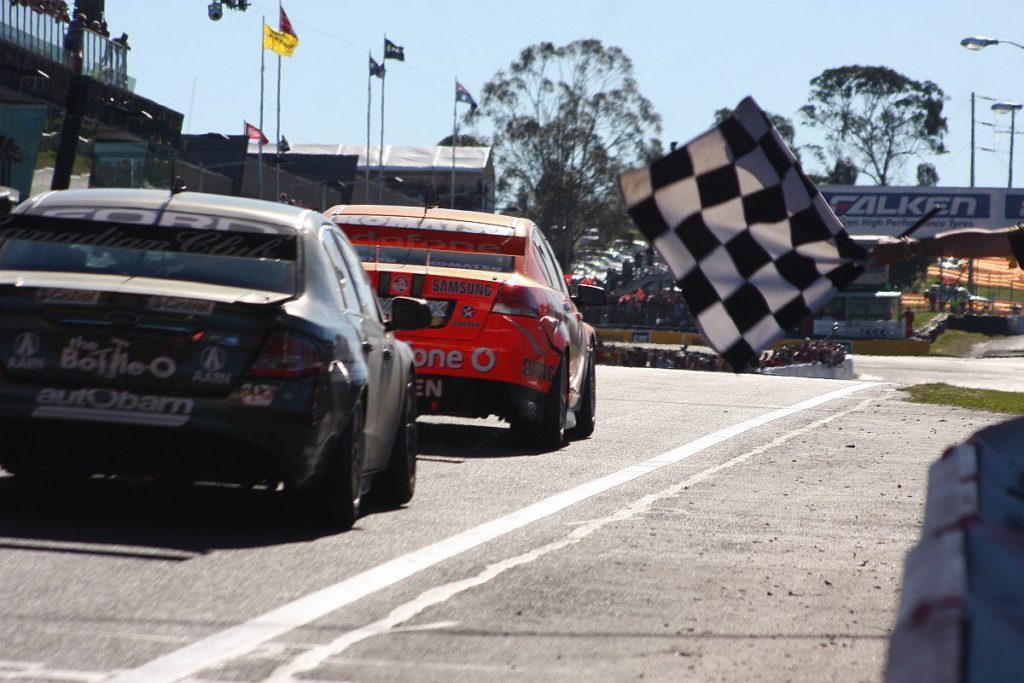 Reynolds recalls: "Bathurst in 2012 was just a beautiful day. We qualified around 7th, but as the day went on my car just got better and better. It was so fast. I passed Courtney then reeled in Jamie over about 10 laps and got to him, then Smally said have a go. I wished I had given it more of a go because I could have won Bathurst that year. But it was the best feeling of my life to be standing on the Bathurst podium,"
A 9th place finish in 2012 Supercars Championship, which included his first Pole Position at the Townsville 400, was followed up in 2013 with a second Pole Position and first race win at the Gold Coast 600.
2013 also saw the introduction of the new COTF Supercar.   
"I remember the start of 2013 everyone was scrambling for results and balance. All these cars (COTF) were all over the place and it wasn't till late on the year when teams got on top of it. At the Gold Coast my car was a jet – It was a really good win. It was around my 100th race or something.. It's a terrible stat I know, but some people get the wins easy, some get them hard and some don't even get wins, so to be part of that small group was a very good feeling."
The Reynolds 'roller coaster' continued into 2014 where by his own admission it was a 'terrible year.'
The only bright spot was a good result at the final round at Homebush with a podium in the Saturday event. But things were starting to become fractious at FPR and Reynolds and the team management were in lengthy discussion about his future with the team.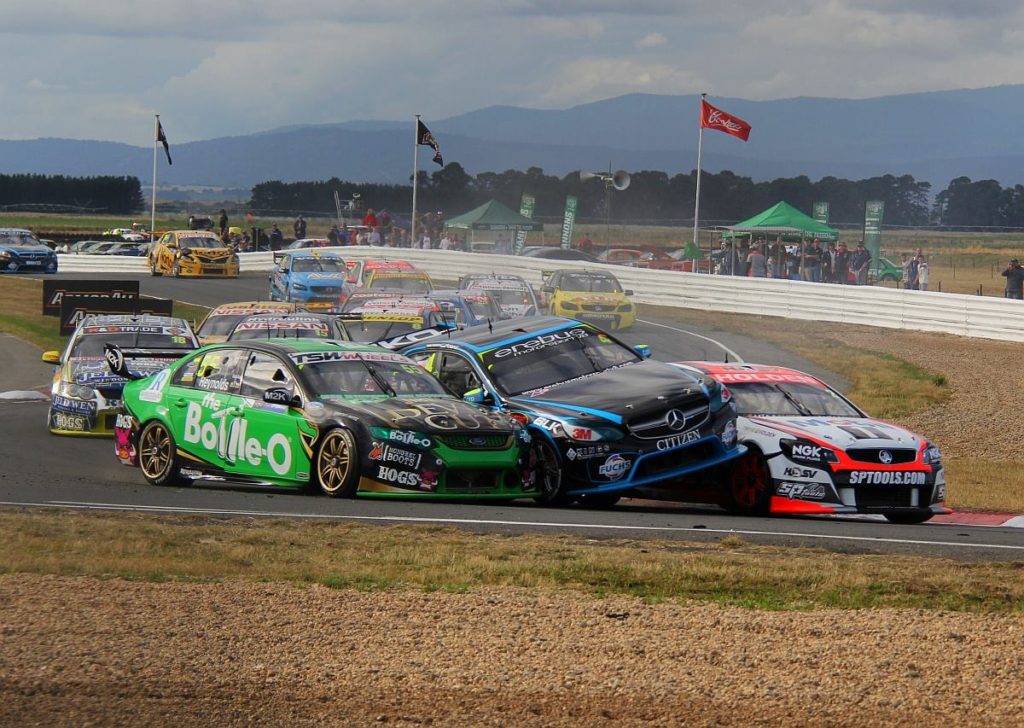 "At the end of the year I got sat down by Rod (Nash) and Tim (Edwards) and was told if I did not perform they were going to flick me. I had to write down all these steps of what I had to do to make myself a better driver. 2015 rolled around and I still had the FG Falcon for the first round at Adelaide and got pumped by all the new FGX Fords.. even Ambrose beat me! I then got the FGX at the Grand Prix and went from qualifying in the mid field to back up the front… I worked out quickly that motorsport was just about having the right shit: The best people and the best equipment. That is just hands down how it is," Reynolds explained.
But even a third place in the 2015 Supercars Championship was not enough to save Reynolds' drive at FPR. He knew just after Bathurst in October that he was out, but even before that he was fielding calls from other teams seeking discussions on 2016 and beyond. Reynolds is, however, quick to point however that his time with the Ford squad was great and he holds fond memories of that era.
"Even before Bathurst, I had Brad Jones calling me saying that FPR had nothing for me. I told him I thought they did and did not want to leave, I was just getting the hang of the cars. He was ringing me saying that '100% for sure they don't.' Brad said he could not wait for a decision later in the year and he had something for me. Anyway he set a two week deadline we could not agree on the deadline and he signed Slade." Reynolds said.
It's a terrible stat I know, but some people get the wins easy, some get them hard and some don't even get wins, so to be part of that small group was a very good feeling."

David Reynolds on his long, long wait for a maiden Supercars win.


"Bathurst in 2015 was a weird weekend. Such a weird weekend!" David added with a grin.
"I had the Pussy Wagon comment, the whole of Australia talking about me. It just blew up and it was so much fun! Now I look back it was a hell of a lot of pressure to deal with, but how cool was that! I had no idea that all this was going on. We were doing our debrief after the Press Conference, writing our notes and talking about the cars and someone yelled across the room, 'Hey Reynolds, are you getting a $25,000 fine?', 'Not that I know of', I responded, then he says '$25,000 fine for comments made in the Press Conference.'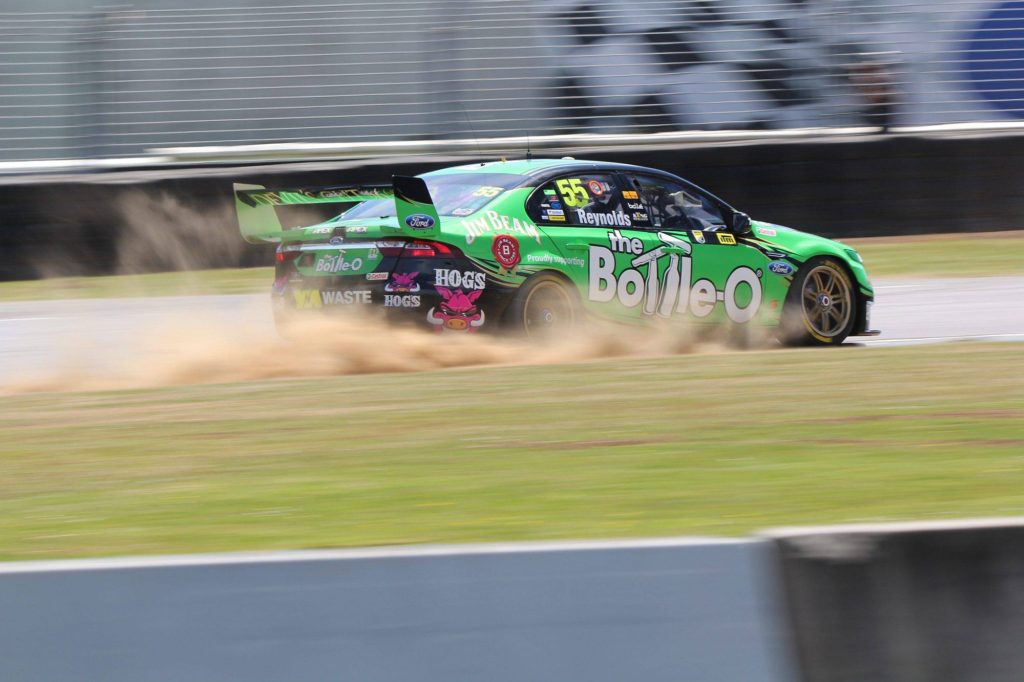 "Then, about an hour later Jason Bargwanna came up to me and handed me a piece of paper and basically got me to sign it. I was a scapegoat with no appeal."
The off-season saw Reynolds make what now in hindsight has been a career defining move to Erebus. The team had gone through a very tough initiation into the Supercars Championship with owner Betty Klimenko fielding two AMG Mercedes E63's, a totally unique package to the sport and one which had immense teething problems.
However, Reynolds signed with the team and was headed for the Gold Coast with a contract to drive the Mercedes, just as the team was re locating to Melbourne! Many pundits thought that it was a move which would see his Supercars journey confined to the mid pack at best, though Reynolds saw something else.
"The first time I met Betty was back in around 2013. We met behind the pits at Sandown and had a little chat. I thought to myself after that 'you know what? I'll probably drive for you someday.' I have never told anyone that, but I thought we would get along and I would drive for her. What I didn't know was it would be the next contract I would sign!"
David knew some of the key people at Erebus such as Barry Ryan. Having worked with Ryan at Kelly Racing, Reynolds figured that having hard-edged racers like him pushing the team would eventually get results, but once again the roller coaster played its part and the early days of the Reynolds / Erebus partnership proved difficult.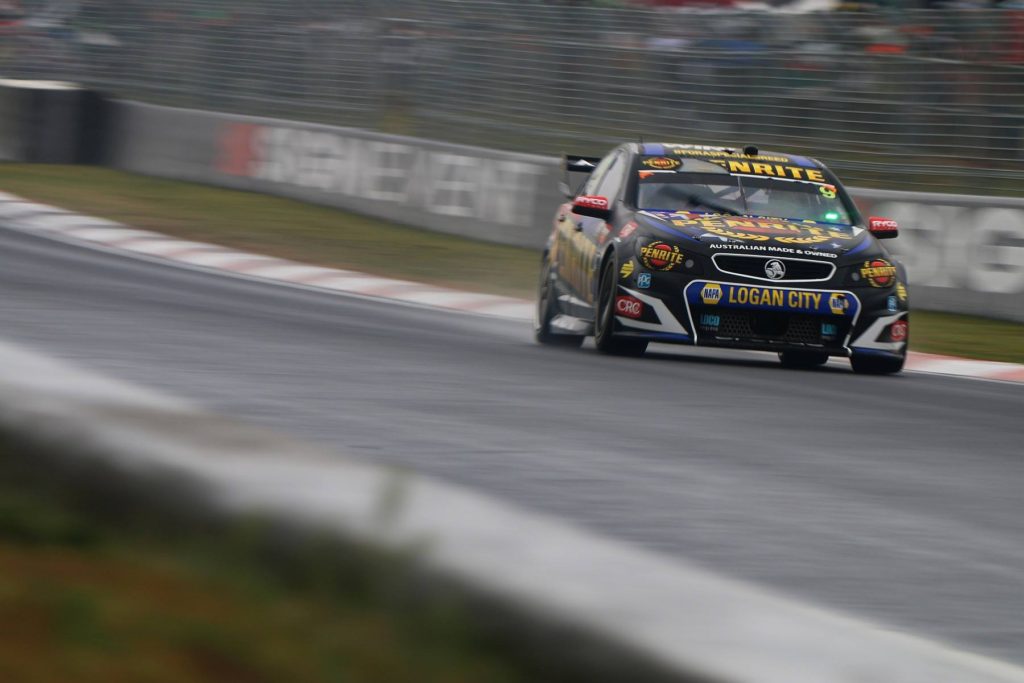 "We were the worst performing team in Pit Lane: there was us and Lucas Dumbrell Motorsport," was his candid assessment of the first year with Erebus.
"I remember the very first race I did: This team is nothing like I am used to, it is amateur hour. Campbell (Little) was the engineer and Baz (Ryan) knew what he was doing but all the rest of the team had no experience. I knew it was going to be a huge uphill battle. But then about half way through the year Walkinshaw Racing stood down Alistair McVean and I pushed like hell to get him on board. As soon as we got Al, he provided a level of knowledge, expertise and calmness and he put brilliant processes in place. He is an absolute wiz."
And so to 2017 where the #9 Erebus Commodore was a contender for the whole week at Bathurst. The whole lead up to the event was held in the dry and as the drivers sat on the grid it started to rain and stayed that way for the bulk of the day.
The first time I met Betty was back in around 2013. We met behind the pits at Sandown and had a little chat. I thought to myself after that 'you know what? I'll probably drive for you someday.' I have never told anyone that, but I thought we would get along and I would drive for her.

Reynolds on meeting Erebus owner Betty – and a life-changing decision made.


"The race looking back is kind of weird because we did all our practice and qualifying in the dry and the car had basically a dry set up. In the lead up as you are sitting on the grid for ages it started raining and I thought, 'f…k this is going to be a hard day!' It literally didn't stop raining until about 30 laps to go. It just never stopped raining. Our car was probably not the best in the wet but as soon as it dried up, everything made sense again. There was a lot of mistakes being made by other drivers and my car was a jet. There were two groups of cars at the end, one group sprinted who had to make a stop regardless and there was me, Tander, Pye and I think Van Gisbergen. We were all trying to save fuel to the end and playing the strategy game. No matter what happened, I was able to get back to the front. It seems so easy now but I know just how damn hard it was."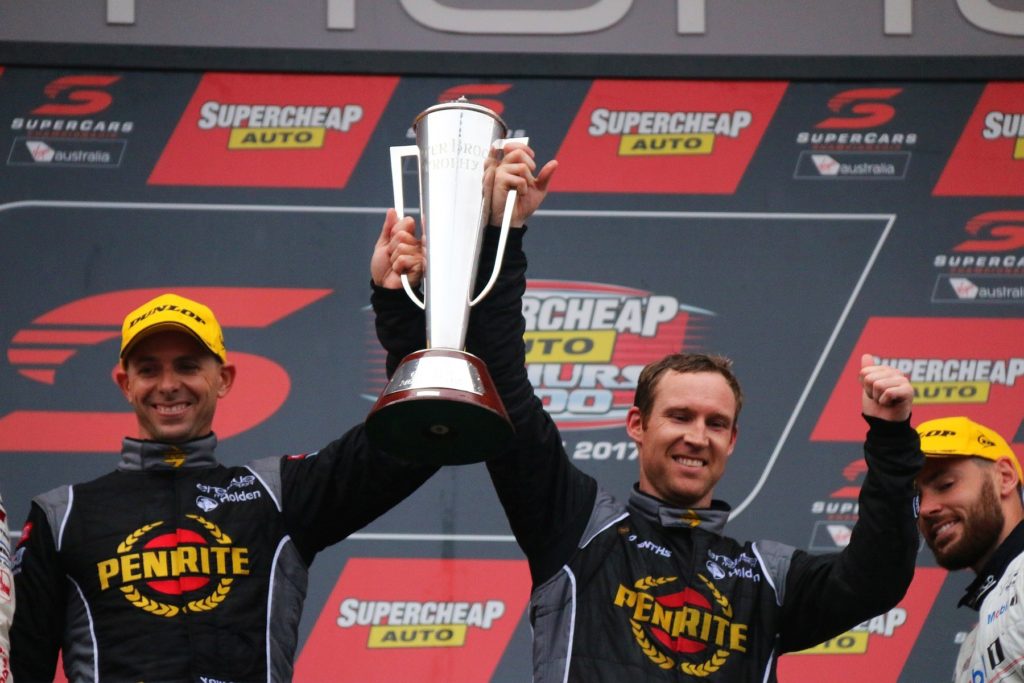 From a rocky start in 2016 to a Bathurst win in 2017 was beyond expectations of Reynolds, but once again the topsy-turvy nature of his career reared its head in 2018 with what was one of the most dramatic and painful moments ever witnessed on Mt Panorama.
The Reynolds / Youlden #9 Penrite Commodore had been in contention all day. A second pole position for Reynolds at Bathurst started a day that looked to deliver what looked like back to back wins. With Youlden, the 2017 winner had dominated the race for much of Sunday, leading for 112 of the first 134 laps before his race fell apart around him with the finish in sight.
On the 135th lap, with just 26 laps to go, Reynolds succumbed to debilitating cramp, allowing Craig Lowndes to move by and claim the win.
As defending champion, Reynolds had an extremely busy lead-up, leaving him sleep deprived and battling exhaustion. 
"I've had a very big lead-up, we've had terrible sleep, and I just haven't looked after myself that well," Reynolds said after the race, on the TV broadcast. "Yesterday I was probably running on 70 per cent, this morning I was probably 50 per cent, [during] the race I was pretty much at zero. The biggest race of the year, I had the fastest car, I'm just bitterly disappointed, just so bitter. We've been the best performing team all week, everyone's put their heart and soul into it, and I failed at the end of the day."
The cramp was a killer, and derailed Reynolds race spectacularly as his 'mind started to go'. To make matters worse, Reynolds' vision had become progressively blurry throughout the race.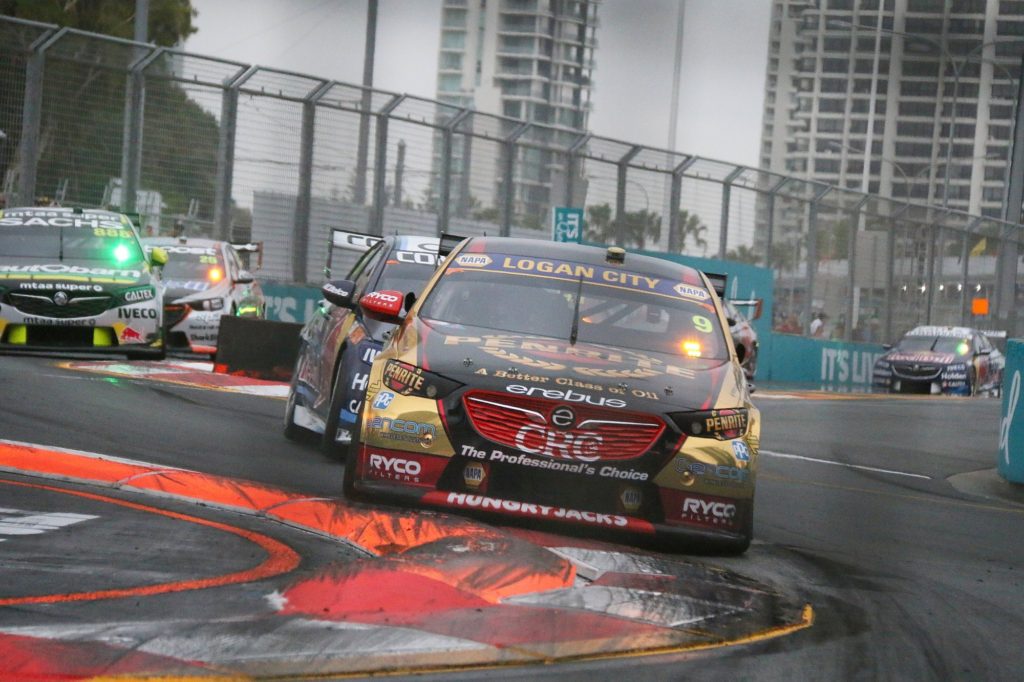 "I just did too much and stressed myself out. A small team like us had all the media attention on it for weeks leading up to Bathurst and I was the person with the microphone telling our story day in day out. I just did too much. If I had not won in 2017 I would have won in 18 because I would have rolled up and had a super-fast car with no pressure. From smiling to crying in one year!"
In 2019, Reynolds and his Erebus team have emerged as one of the fastest, if not the fastest ZB Commodore teams on track.
Reynolds puts it down to the big change from being a customer Holden team in 2016, to taking the whole project in house and building their own cars. All the learning, design innovation and manufacturing is for the sole purpose of the two Penrite Commodores, not to sell to or purchase from a third party. Reynolds places great importance on this strategy as a catalyst to the team becoming a real force in the Supercars Championship.
As a driver however, he holds strong views on the lack of true rivalries in the sport. The recent 'spat' between himself and Scott McLaughlin after the Townsville clash typifies the fact that people are desperate to see these rivalries play out.
As always, the Reynolds' assessment of this particular part of the sport is frank.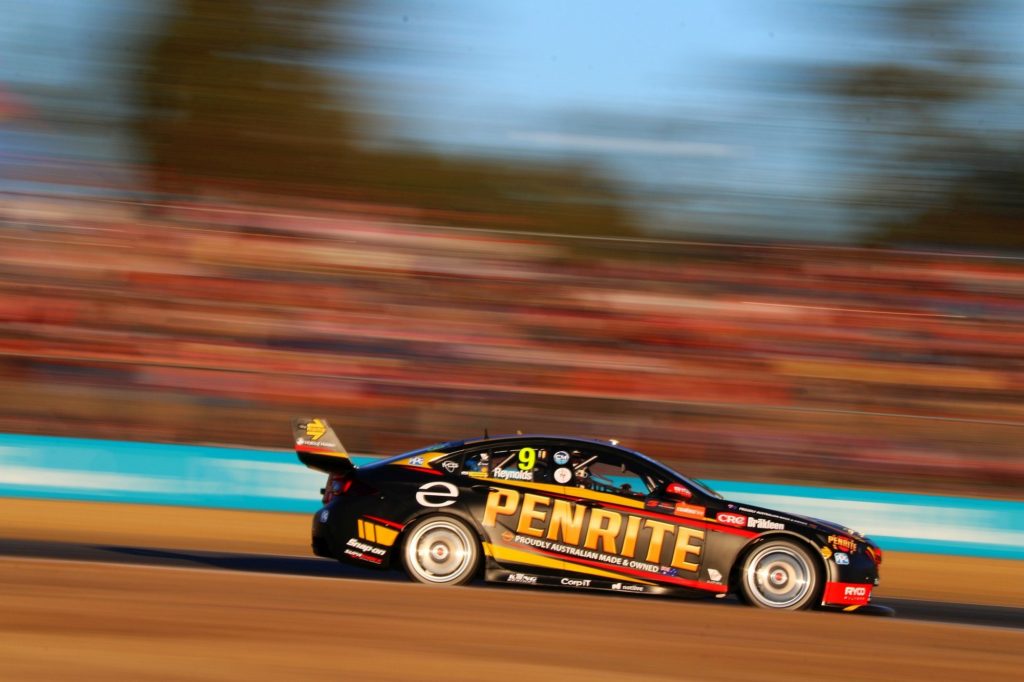 "There are a few reasons why rivalries have disappeared. One, we all do a lot of appearances and we all hang out and you end up becoming friends. Two, we have all been told to act like Craig Lowndes. Don't say anything bad. Don't piss anyone off, be nice to everyone. Look at the whole category…that is what everyone is. Nobody wants to say what they really think. I love Lowndsey, don't get me wrong, but you can't be like that. You have got to be your own individual, you have got to be yourself for the good of the sport. The sport needs rivalry. That is what it is fundamentally about.. Everyone is too nice to each other!"
David Reynolds is a fascinating character and a very important part of the Supercars fabric.
He has fit perfectly into the Erebus team and is a key plank in its success to date. Despite the often flippant and off the wall comments he makes on any race weekend, he is astute and understands the intricacies of this sport very well.
An enigma? Perhaps. But a star of the sport? Absolutely.