RATINGS WATCH: PUKEKOHE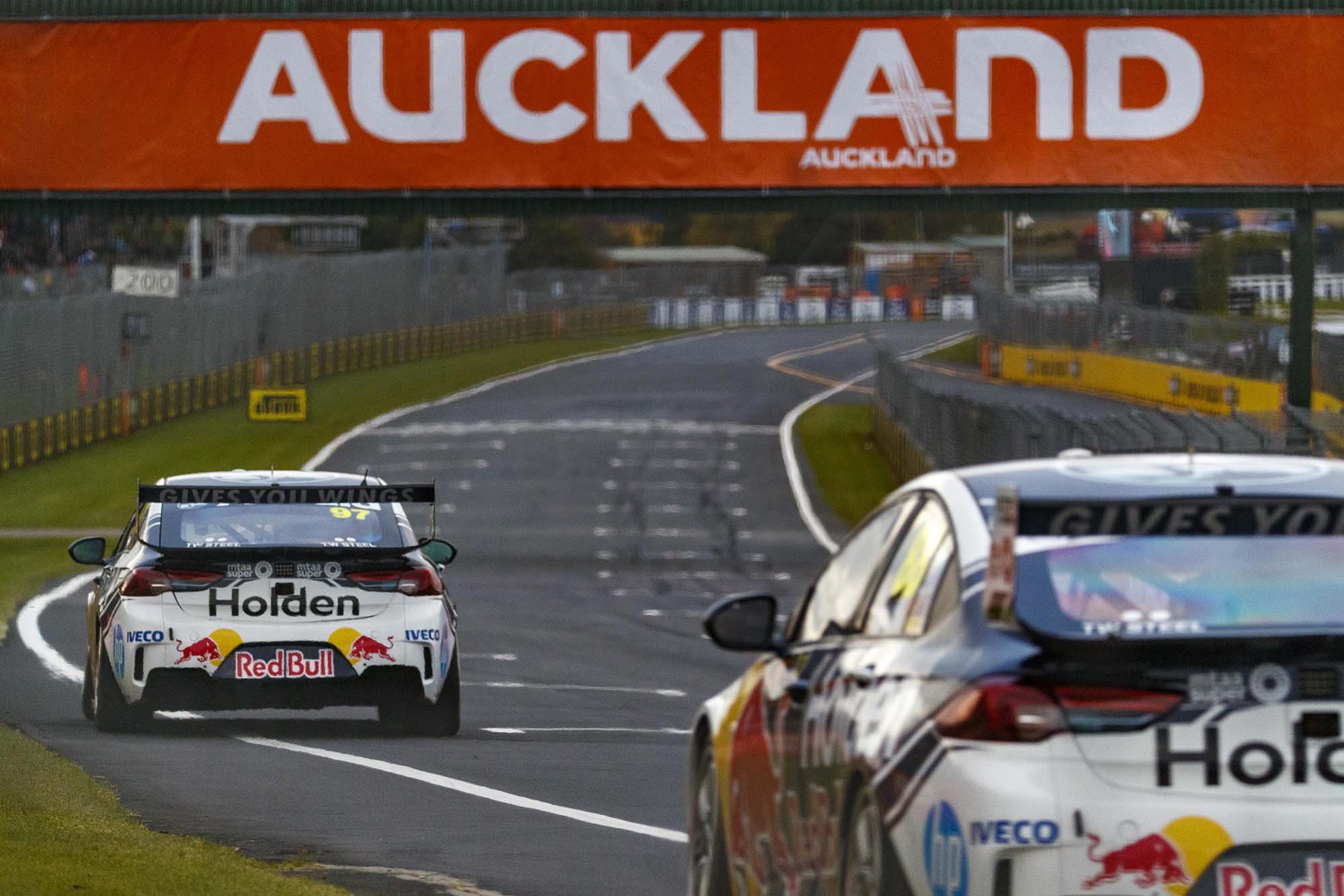 THE FINAL fling before the endurance races changed locations this year, so how did Pukekohe fare on TV compared to the traditional Sandown 500 Bathurst warm-up?
WORDS: Richard Craill
A LITTLE UP, a little down is the story of New Zealand's TV ratings for Races 23 and 24 of the 2019 Virgin Australia Supercars Championship.
148,000 watched Shane van Gisbergen triumph on Saturday for Red Bull, a tick up on the 146k that watched the Saturday Pukekohe race last year.
Sunday's rather dramatic affair was seen by 173,000 on FOX Sports, down marginally (5%) on 2018's like-for-like race in New Zealand.
Still, it was the 11th most-watched race of 2019 and the third most-watched shown only on FOX Sports 506.
It's worth noting, however, that Pukekohe ran earlier this year than last; meaning that where in 2018 it ran in the relatively clean TV air of November, this year it was up against both NRL and AFL finals on major free-to-air networks, and FOX Sports.
So far FOX Sports' TV numbers are up 11% year-on-year. Saturday races are up 13% on 2018 numbers, while Sunday's are hugely improved and up 17%.
Overall an average audience of 223,000 has watched each race this season, up 19% on the 188,000 to have watched each race to the same point last year.
BATHURST BUILD UP?
What is more interesting is how Pukekohe compared to last year's Bathurst warm-up, the Sandown 500.. and the answer is pretty well.
While Sandown has Channel 10 Live coverage and Pukekohe did not, both days of FOX Sports' coverage from NZ were larger than the equivalent from Sandown last year.
Only 166,000 watched Sandown on FOX Sports last year which means more watched Pukekohe on the Subscription TV this year than the traditional Bathurst warm-up last year, which will please the Foxtel head honchos given the importance of their week-long Bathurst channel commitments.
The bigger question is: Will Channel 10 miss having the Live Sandown lead-in to help their Bathurst numbers? It's hard to tell given their figures from Sandown last year weren't spectacular: 187,000 for the Qualifiers on Saturday and approximately 220,000 on Sunday for the race itself.
The calendar change does one thing, however: It ensures every race from here on in will be Live on both 10 and Fox Sports which will create great momentum through to Newcastle, especially with Footy about finished.
Last year, an average audience of 558,000 watched the Bathurst, Gold Coast, Pukekohe and Newcastle run home – which includes the New Zealand event being on FOX Sports only. With every race from here on in live on both channels, it sets up a big run to the flag this year.
The next stop is Bathurst, which last year drew 1.1 million on Ten and Fox – 1.5 million including regional figures. Given the upwards trend of numbers this year, it's hard to see that being smaller in 2019.
Ratings Watch Archive – Click Here
SOURCES: TV Tonight, Mediaweek, TV Black Box.
(NOTE: Numbers are overnight metro (5 capital city) and Foxtel ratings supplied by the ratings agency to media outlets and do not include any additional reporting including time shifted content or broader reach, unless released by the sport. They also do not include streaming numbers on Kayo or SuperView, etc).