COMMENT: It's OK for Motorsport to have fun..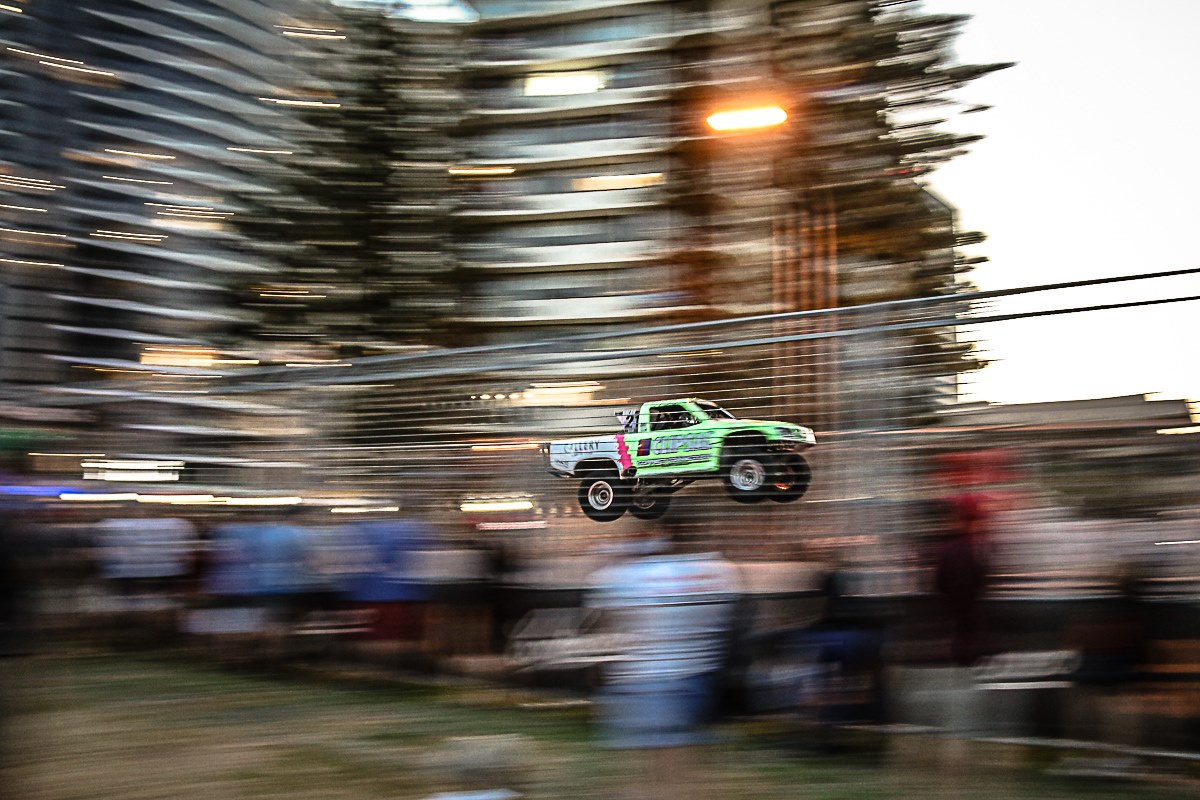 MOTOR RACING is a very serious game filled with many serious people who all rush about the various circuits doing many important things for even more important people.
WORDS: Richard Craill IMAGES: Mark Walker
It's all great and wonderful but sometimes it's just all a bit too much given what we're doing is, for all of the commercialism, pressure, professionalism and more, brilliant fun.
That's why it's great to see the Stadium Super Trucks back on the Gold Coast this weekend and back for a full eight-round schedule last year.
Because if anything in our sport exemplifies fun, it is those things.
The Jumpy Trucks seem to have something of a vegemite reputation in that people either think they are the best thing since sliced bread or a silly, waste of time, money and petrol that has no place this side of a Stadium show for the kids.
Someone told me the other day that they shouldn't be here because 'Motorsport is a serious game' and I was almost offended.
Now I'm a pretty serious sort of person and I work for and commentate some pretty serious categories and people. I've been described as a racing purist and I'm perfectly fine with that.
But I also think there's a real chance we, as a sport, take ourselves much too seriously some times. It's good to be reminded to take a step back and have a chuckle at your own stupidity and if charging million-dollar race cars around a concrete canyon isn't just completely insane then I don't know what is.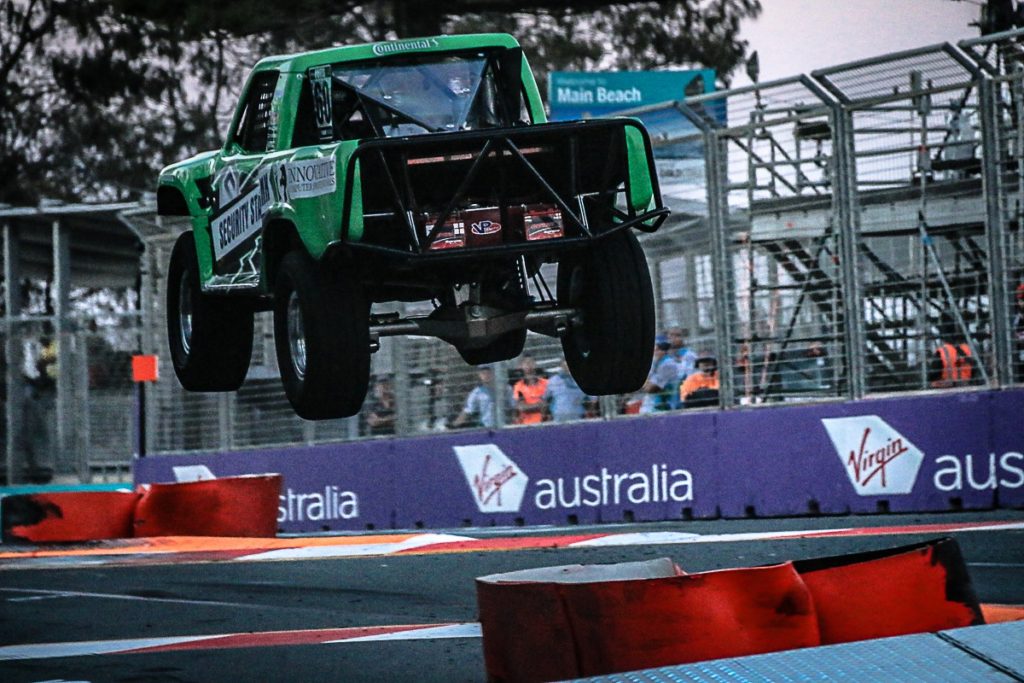 I love the trucks because they're a 20-minute diversion from a day working in an industry that can be brutal and stressful and has caused me to lose much of my hair. It's a reminder of why we got in it in the first place.. because it makes me laugh in the same way I chuckled as a kid when I first saw a proper F1 car, or met Peter Brock. It's just cool.
Professional motor racing is just that; professional and as it continues to grow the lines between the business and sporting sides become more vague than a Grand Final deciding umpiring call.
As cool as it is to do what we are very lucky to do – and nothing will ever change my mind that we're lucky to be involved be it working in it or just watching – a week of parity wrangling, stewards inquiries or behind-the-scenes political maneuvering that has the potential to destroy 10 years of work, all can get a bit much for even the most race-fanny of race fan.
But when those ridiculous Jumpy Trucks are launching skywards, bashing into each other, rolling and crashing and generally being lunatics with somewhat contrived racing and no other ambition other than to put on a show, I'm going to be on the fence watching.
I think sometimes we get so caught up in the behind the scenes stuff of our sport that we tend to forget that it should, really, be a massive laugh.
And for those that say the Trucks are silly, I'd argue that it is important that motor sport show that it actually has a sense of humor. And those trucks are bloody hilarious.
Supercars and Carrera Cup and all these other fantastic categories we have are like professional football – thrilling to watch, intriguing to follow between rounds and filled with news stories, drama, money and everything else that makes professional sport so great. I still love it all to this day, but it all takes a lot of brain power to follow.
Sometimes you just want to turn your brain off and put on the WWE and laugh at a couple of terrible actors bashing the snot out of each other for some cheap, mindless entertainment.
With no insult intended what so ever, that's the Jumpy Trucks.
I'd also add that that cheap mindless entertainment, the WWE, is worth about $5.6 billion dollars.. so perhaps there's something in it after all..