THE FASTEST driver in the quickest car and the best team won the Bathurst 1000 – but was it always that much of a certainty? Guest columnist MITCHELL ADAM dives into the result.
WORDS: Mitchell Adam IMAGES: Mark Walker
Was it always going to be Scott McLaughlin? No. There have been enough Bathurst 1000s for any of us to know there's never a foregone conclusion. That no one driver or team is owed anything at, or by, Mount Panorama.
You can probably think of a chunky list of heartbreaks and near misses in the time it takes you to read this sentence. Most recently, David Reynolds has spent more time in the last 12 months talking about cramp than your average doctor.
But did it always feel like it was probably going to be McLaughlin winning the 2019 Great Race? Yes. And, yes, that is easy to write after he lifted the Peter Brock Trophy with Alex Premat.  
McLaughlin has been the headline act in Supercars in 2019. He's breaking records like it's nobody's business in a rampant title defence.
He's led the championship from the outset, won 18 races – breaking Craig Lowndes' old mark for most victories in a season of 16 from 1996 – and taken 15 poles.
The manner of those poles in particular makes a mockery of any 'he's only winning because he's in a Mustang' argument.
Yes, Ford's new Supercar has been the class of the field this year, and prompted a flurry of changes to all three models in a bid to find parity.
But McLaughlin has, on many occasions, been miles ahead of any other Mustang. At Phillip Island in April, his pole margins over team-mate Fabian Coulthard were 0.5822 seconds on Saturday and 0.6365s on Sunday.
A couple of weeks later at Barbagallo, he was four tenths clear of the pack. On a 53s lap. At a venue where it's commonplace for the whole field to be split by a second.
It's been utterly outlandish at times.
McLaughlin has been the headline act in Supercars in 2019. He's breaking records like it's nobody's business in a rampant title defence.
Earlier in the year, he was open about wanting to build enough of a points lead so he could go to Bathurst and try to win the race without having to worry about the championship.
By the time McLaughlin arrived at Mount Panorama, he was 598 points – all-but two events' worth – ahead in the title fight. Mission accomplished. The 26-year-old was also squarely the man to beat, even with Triple Eight's all-star driver line-up.
That was in stark contrast to 2018, when McLaughlin and DJR Team Penske were almost resigned to getting what they could from Bathurst – eventually third for McLaughlin and Premat – to help his title bid, such was the ZB Commodore's red-hot run of form.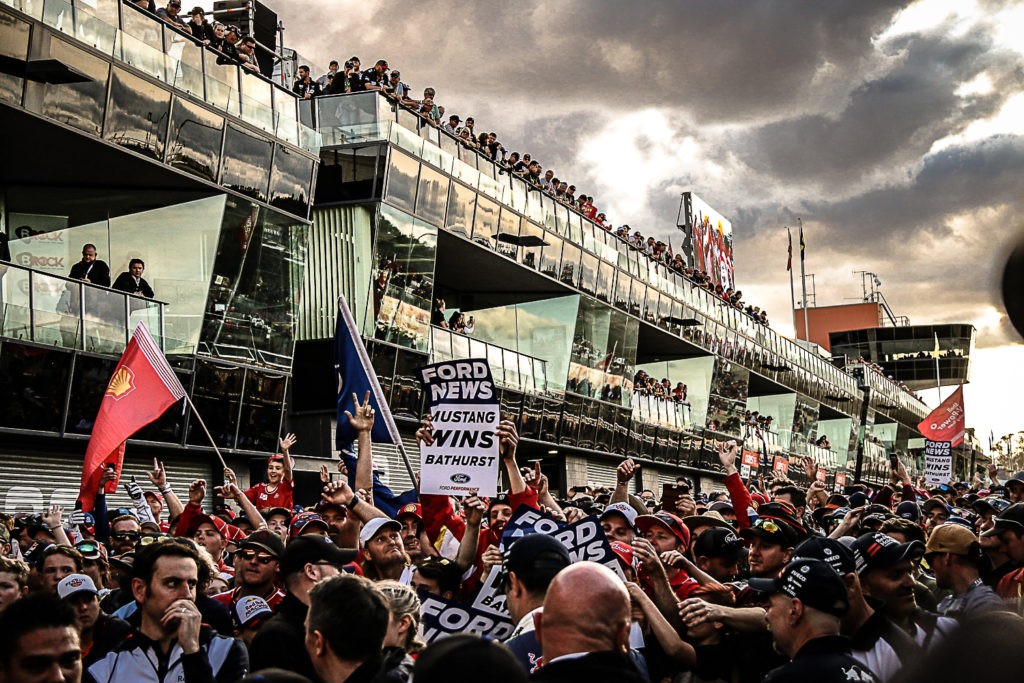 McLaughlin duly finished Thursday practice with a new lap record, a 2:03.7728s that shaded his famous 2017 pole lap. He then clocked a 2:03.4813s on Friday before the rain arrived.
He went even quicker in the Shootout with a 2:03.3783s as the last man out, to finish four tenths clear of Chaz Mostert, whose 2:03.7897s was itself a fine effort.
Come race day, McLaughlin and Premat were there or thereabouts all day, even accounting for losing track position when Premat had to fight the full-timers during his first stint.
Strategy, read fuel, was the talking point at the other end of the day. Most of the field was on high-alert as Jamie Whincup led McLaughlin into the closing stages.
While Triple Eight told Whincup to push, and then called him in during what was ultimately the penultimate Safety Car period, DJRTP and McLaughlin saved and rolled the dice.
Only those wearing red Shell uniforms will really know how McLaughlin would have fared without the final Safety Car period, especially with Shane van Gisbergen applying pressure behind.
Van Gisbergen was seemingly more carefree on fuel, his consumption benefiting from sitting in behind McLaughlin. As McLaughlin's did behind Whincup.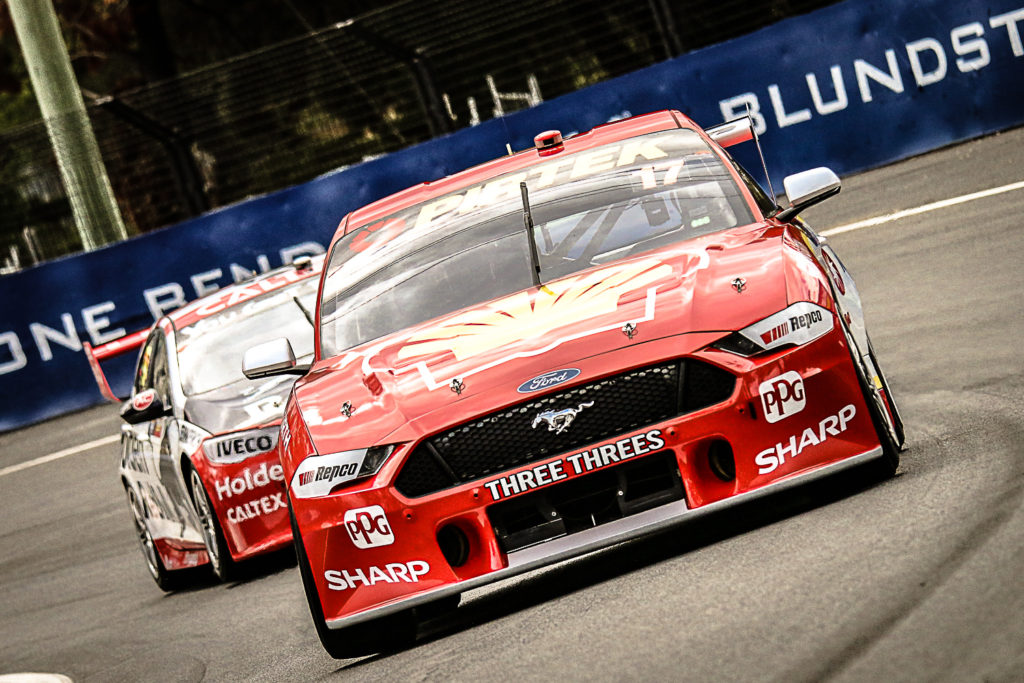 Andre Heimgartner's late crash at Forrest's Elbow eased fuel concerns, and meant it came down to a one-lap dash. McLaughlin vs van Gisbergen, both Kiwis eyeing their first Bathurst victories to accompany a championship.
McLaughlin didn't blink. Just as he hasn't really blinked since that fateful November 2017 day in Newcastle, when a maiden title went begging.
You could see what winning Bathurst meant to him, and DJR Team Penske in the outpouring of emotion that followed.
It was a breakthrough for Roger Penske, whose organisation bought into a struggling DJR five years ago. Dick Johnson's last taste of Bathurst success came in 1994, when McLaughlin was 16 months old.
All Tickford had to show from having quick cars at Bathurst in 2019 was Waters' new record for most utterances of 'shit' on a Supercars broadcast.
As long as McLaughlin stays in this part of the world, another lengthy wait is hard to imagine. The driver's second championship is already inevitable, and could even be sealed in a fortnight on the Gold Coast, with two events to spare.
Wherever McLaughlin's career goes from here, it will include the term 'Bathurst winner'.
Van Gisbergen's search for a maiden Great Race victory goes on, for at least another 12 months, but he did open his account with new-for-2019 partner Garth Tander with second place.
They looked well-positioned on fuel to vault up the order in the final stint, but Safety Car periods – and some curious Coulthard work behind one of them – negated that.
Whincup and new/old partner Lowndes had to settle for fourth, Whincup unable to dislodge James Courtney from a visit to the podium with Jack Perkins.
It's been a dire 2019 for Walkinshaw Andretti United, which was a big improver last term, but the team at least got some sugar with the outgoing Courtney.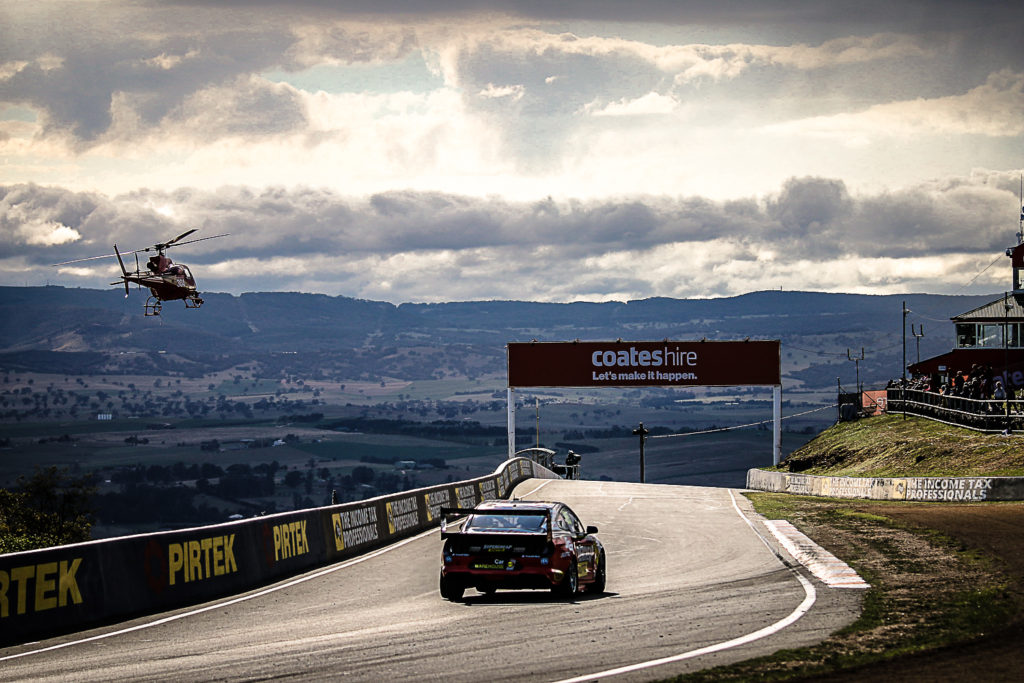 Reynolds and Luke Youlden were the class of 2017 and '18, but had a muted '19 campaign, which started with a Youlden crash on Thursday. Fifth from 22nd on the grid was still a decent return, and at least Reynolds now gets to stop talking about Bathurst 2018.
The next best Mustang behind McLaughlin was the sister Ford of Coulthard and Tony D'Alberto in sixth, after a tear-up to top all Tickford Racing tear-ups.
Cameron Waters and Chaz Mostert spent the day camped in the top four, with McLaughlin/Premat and Whincup/Lowndes. At the very least, you thought one of their Mustangs was going to finish in the top three.
That was until lap 123, when Mostert tried to look around the outside of Waters after the kink at The Chase. Inevitably, there was contact. Like at Pukekohe last month. And between their Fords at Bathurst last year.
All Tickford had to show from having quick cars at Bathurst in 2019 was Waters' new record for most utterances of 'shit' on a Supercars broadcast.
The other big doses of misfortune were for Heimgartner/Bryce Fullwood and James Golding/Richard Muscat.
Heimgartner and Fullwood were quick all day in the unloved Nissan Altima, and spent most of the afternoon in the top six.
They were fourth before Heimgartner was called in for that final dash of fuel on the run home, with Heimgartner eventually crashing out of eighth on lap 158. Ironically, his crash probably saved a few cars ahead.
Golding starred and worked his way up the order, to sit third on lap 140. GRM brought the Commodore in for that final dose of fuel very early, paving the way for a string of quick laps from the youngster.
He even looked an outside shot at victory, based on the prospect of everybody else maybe needing to pit again, but a vibration that required an extra stop curtailed that.
A pair of GRM youngsters winning from 19th on the grid would have been oh-so Bathurst. Instead, in McLaughlin and Premat, it was a pair of former GRM drivers whose somewhat-predictable presence on the top step of the podium belied the drama of what had played out.
Mitchell Adam is a feelance journalist and former staffer for Autosport, Motorsport News and Supercars.com