THE GOLD COAST 600 was a riot, full of energy and the usual great on and off track activities – just this year with more drama on and off track as well.
WORDS: The Race Torque editorial team, social media contributors
IMAGES: Mark Walker
It seemed appropriate, then, that we also use this edition of The Power Rankings to introduce our new category for the first time.
Appropriately, it's simply entitled: 'What?'.
Here's what we liked and did not like from the streets of Surfers.
HOT
1. GOLD COAST 600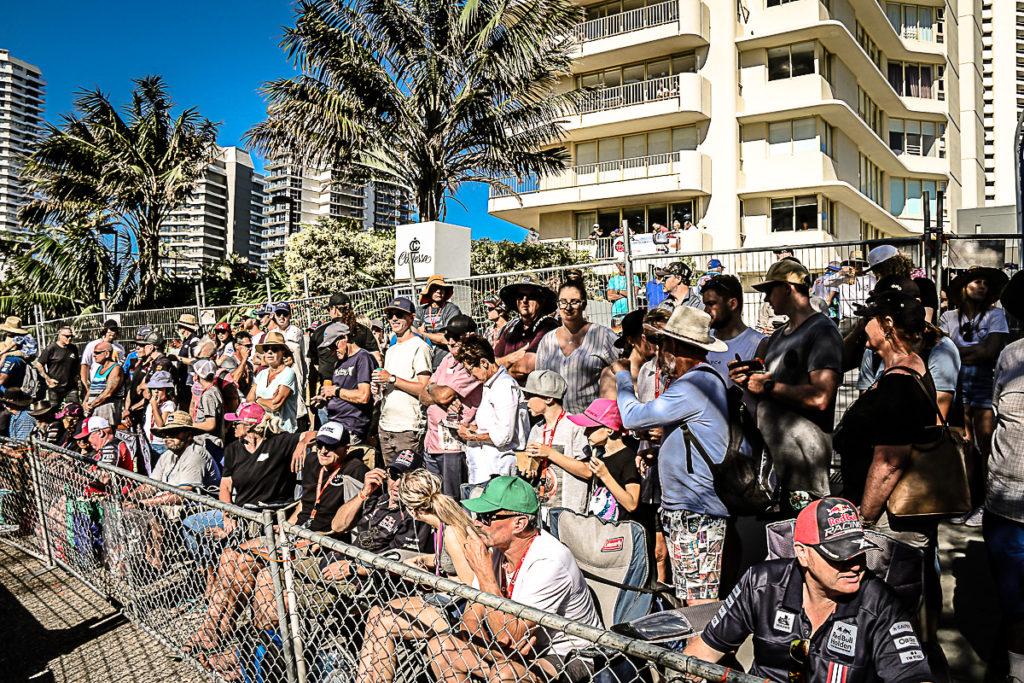 FROM THE moment we walked into the track this year the Event felt bigger, better set up and organised than ever. The new activation and chill-out areas throughout the precinct were fantastic and a great addition, and while club DJ's aren't our thing Carl Cox and co proved to be hugely popular. More young people than we can remember in years added to a record crowd for the event in this current format. The best thing was, at times, it felt a little bit Indy-ish.. just without the balcony action.
2. SHANE VAN GISBERGEN
HIS BEST weekend in years in more areas than just his driving. Shane was on it at the weekend and while he was flawless on track, his act of sportsmanship when McLaughlin rolled the 17 probably grabbed more headlines and rightly so. With Garth Tander has gone 2nd-2nd-1st in the three enduro cup races to give them the lead and a real shot at the title at Sandown and while an overall title challenge seems unlikely.. you never never know with this mercurial Kiwi, do you?
3. STADIUM SUPER TRUCKS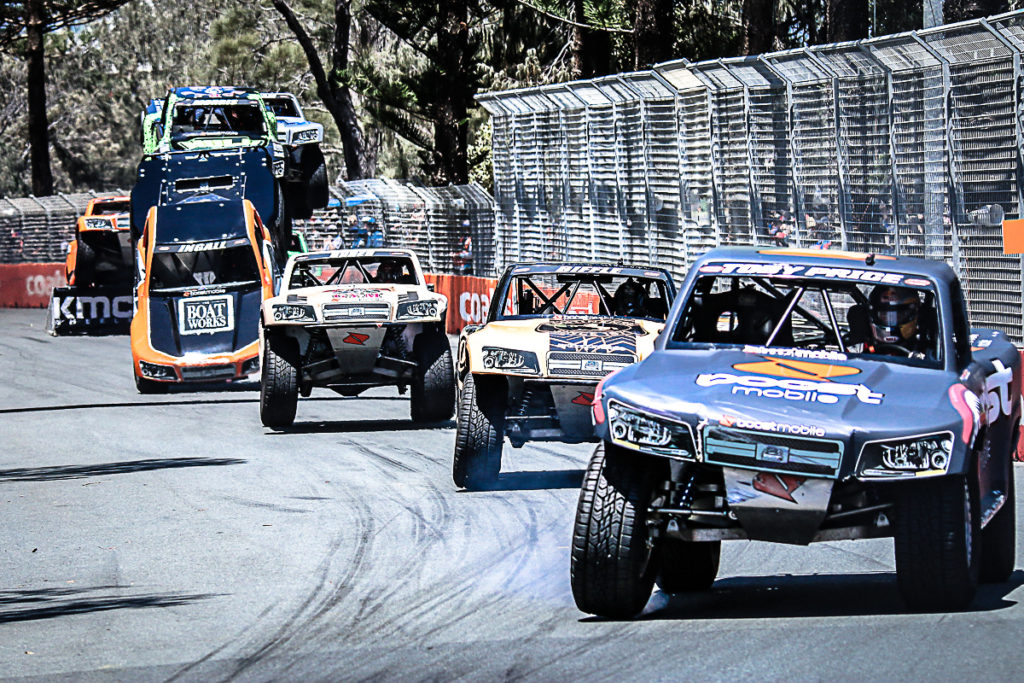 WE THINK we only realised how much we missed these things at places like the Adelaide 500 when the Jumpy Trucks returned to the Gold Coast this weekend. Love them or not, they bring fans to the fences and make people smile and that is exactly what, as we documented over the weekend, motor racing should be all about. A massive win that they are back and we have no problems predicting that the eight events lucky to have them in 2020 will sell more tickets because of it.
4. CARRERA CUP SHOWDOWN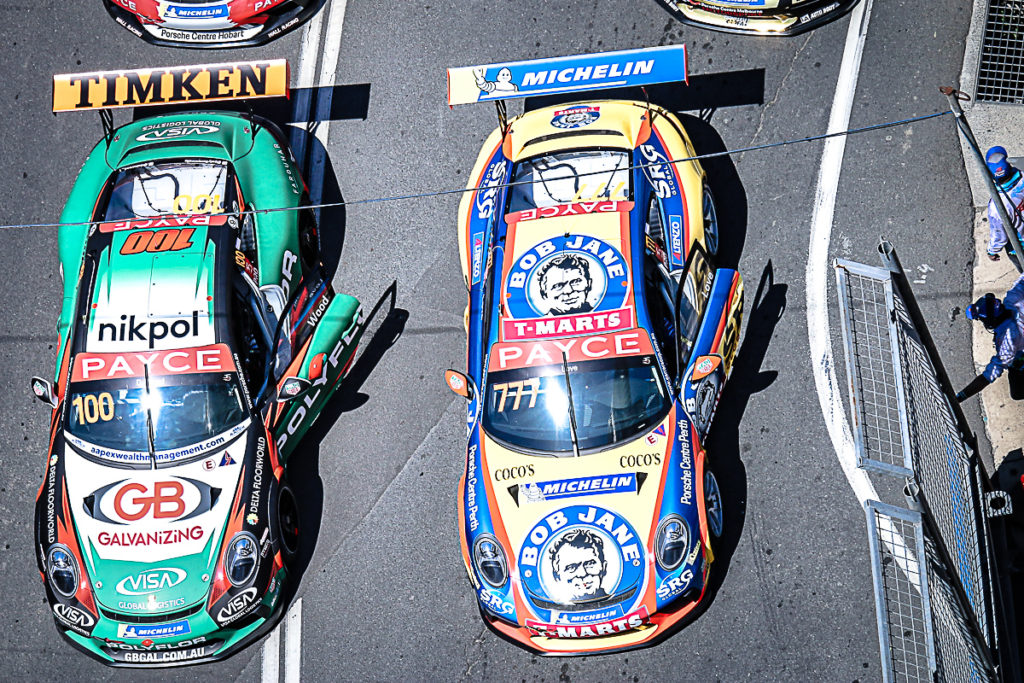 WHAT a finale! Riddled with tension and drama, the in-house Sonic Showdown between Dale Wood and Jordan Love was as unpredictable as the entire season of this incredible championship has been. It was a remarkable finish to a championship now comfortably the best support act on the Supercars program for pure racing, by the length of Conrod straight.
5. THOMAS RANDLE
WHAT A super job this young bloke did over the weekend in a very solid weekend for three of Tickford's four cars. It's usual for co-drivers to start these races and this was the case on the weekend so that young Tom found himself dicing with Alex Premat on Saturday was good… but when the other two cars around him were steered by not-so-'co' drivers Garth Tander and Craig Lowndes it speaks volumes for how good a job he did. Lots of great second-driver performances so far this year, but this was right up there.
6. PYE AND LUFF SUPERTEAM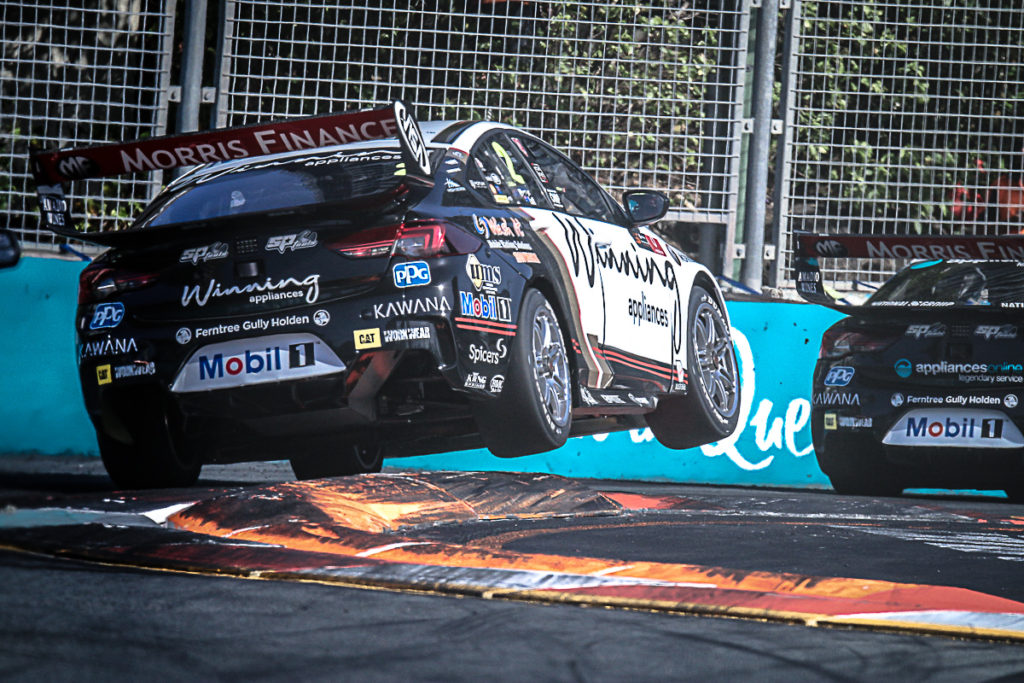 EVERY year come enduro time, no matter which woe-of-the-week WAU is having at the moment, Scotty Pye and Warren Luff come together to make one of the most consistent enduro combinations around. 7th at Bathurst could have been a podium had things gone another way, and then they banged out two outstanding finishes of fifth and fourth across the weekend. Odds of a podium at Sandown shortening by the minute.
7. WATERS AND CARUSO
WHAT a lot of us wanted to see about this year was how Cam Waters would go stepping up as a default leader of the Tickford squad in the absence of Chaz Mostert next year; and so far it looks like it will be all fine, thanks. He and Michael Caruso – can we get him a full time drive again, please – have been superb in this enduro campaign. Taken out of Bathurst and a podium shot there, but were second best of the Mustangs all weekend and two strong finishes are proof of that. Good job.
8. FIGHT FOR THIRD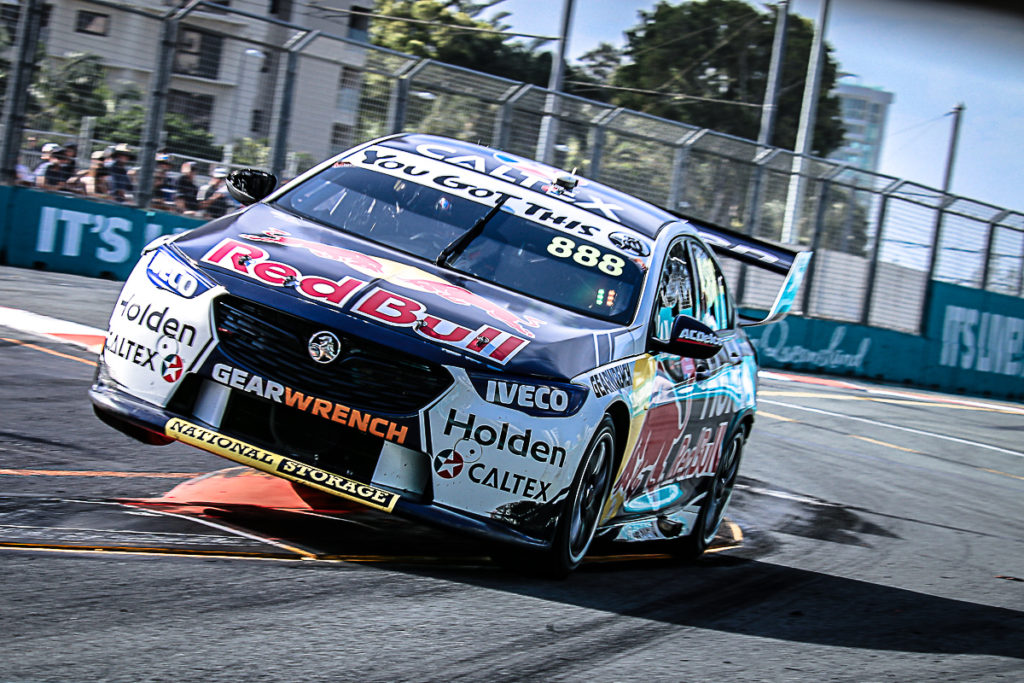 FIRST and second are a lock but the battle for third continues to build. Jamie Whincup timed his best weekend in a year to assert his claim and as such now has a margin over Fabian Coulthard, who now has just four top-10s and one finish better than 9th in the 10 races since Race 1 in Townsville. And then there's Dave Reynolds who was MIA for most of the races since Darwin (third at Pukekohe aside) but has since engineered a fifth at Bathurst and third in race two at Surfers to keep his hopes up. A zero score for Mostert in the two races hurts his chances, but this is a fight that will go down to the final race in Newy.
9. SYNCHRO PODIUM POP
HOW cool did this look? The Gold Coast, thanks to the surfboards, already has one of the best podiums of the year but the synchronicity of the all-Holden Champagne pop was fantastic, even with some hangers on getting in the way (see below..)
10. DEDICATED PODCAST LISTENERS!
THOSE Who listened all the way through our Gold Coast preview edition of On The Grid last week will have noted that at the end we gave a time and location as to where to meet us on the Goldy: Find us there and we'll buy you a beer. One dedicated listener did just that, much to our surprise! Fantastic effort and we'll do the same at Newcastle, too.
NOT
1. WEBB 'ITS MY TEAM' CHAT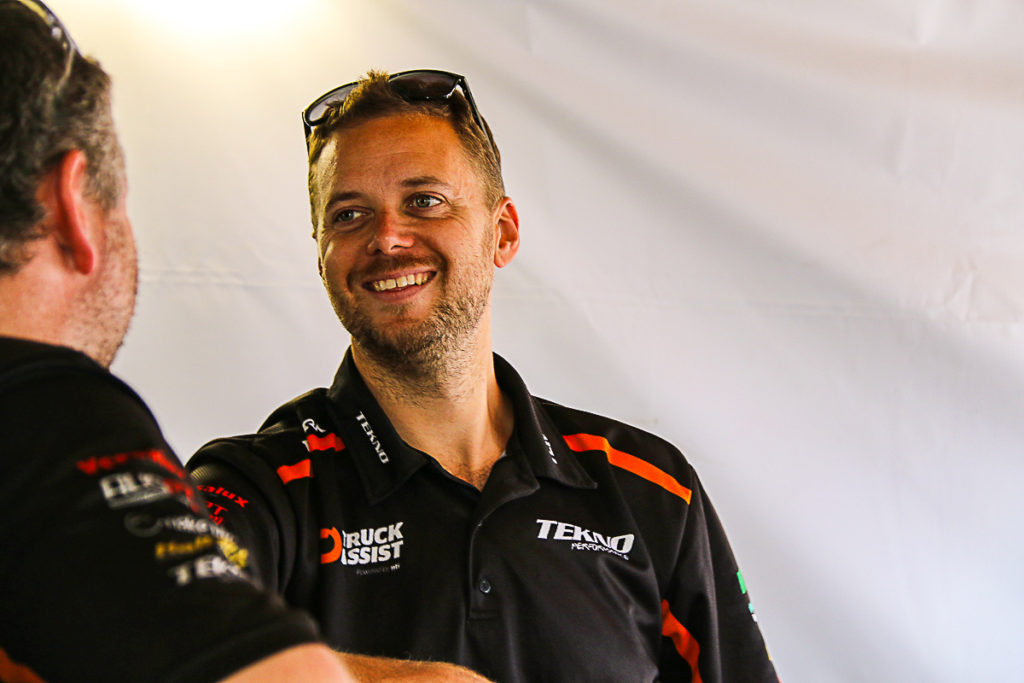 THIS WAS obscure and went straight to No. 1 in the Power Rankings as soon as it happened. He's right, of course, it is his team and he can do what ever he wants with it but jeez, it could have been presented better, surely? It was a bad look for a team who have gone backwards this year at such a rate it's remarkable. Upsides? Well it would have seemed like more of a train wreck had they somehow they came away with a pair of 13th-placed finishes (the best of the year) and it got some press for loyal supporter of the sport, Truck Assist. But wow.. getting the REC down to Sydney can't come soon enough.
2. STANAWAY'S EXIT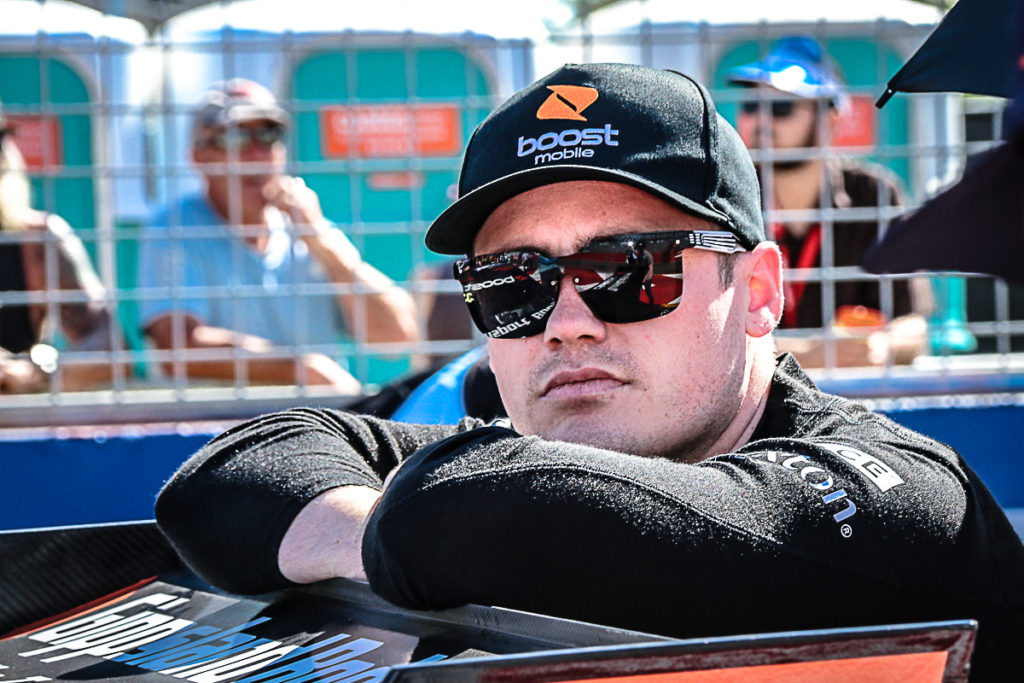 IS THIS the last we'll see of Richie Stanaway this season? In a weekend that was filled with them – see above – the chat with the Kiwi as he departed the circuit having being benched by Garry Rogers Motorsport was another not particularly shining moment in a year filled with them. No one will ever admit it, but given Stanaway is Boost Mobile's favourite this had all the feelings of a bit of a return of serve by GRM after their sponsors demands to Supercars were a contributing factor to GRM's withdrawal for next year. Messy on all levels, save for the fact Dylan O'Keeffe did a super job in filling in, and that Boost will back GRM's S5000 entry. Strange times indeed.
3. MOSTERT MAYHEM
THIS would have been Number 1 had it not been for the two moments listed above. What is going on with Chaz? There are reports of tension in the Tickford camp already given his imminent departure, but the fact that he took out his teammate at Bathurst and then destroyed a car – arguably the fastest car of the weekend – before it could race at the weekend may have cost the team 600 points and a shot at second in the championship. It looks like this divorce also can't come soon enough; but these Mostert moments are a concern regardless of who he's driving for.
4. McLAUGLIN AND DJR TP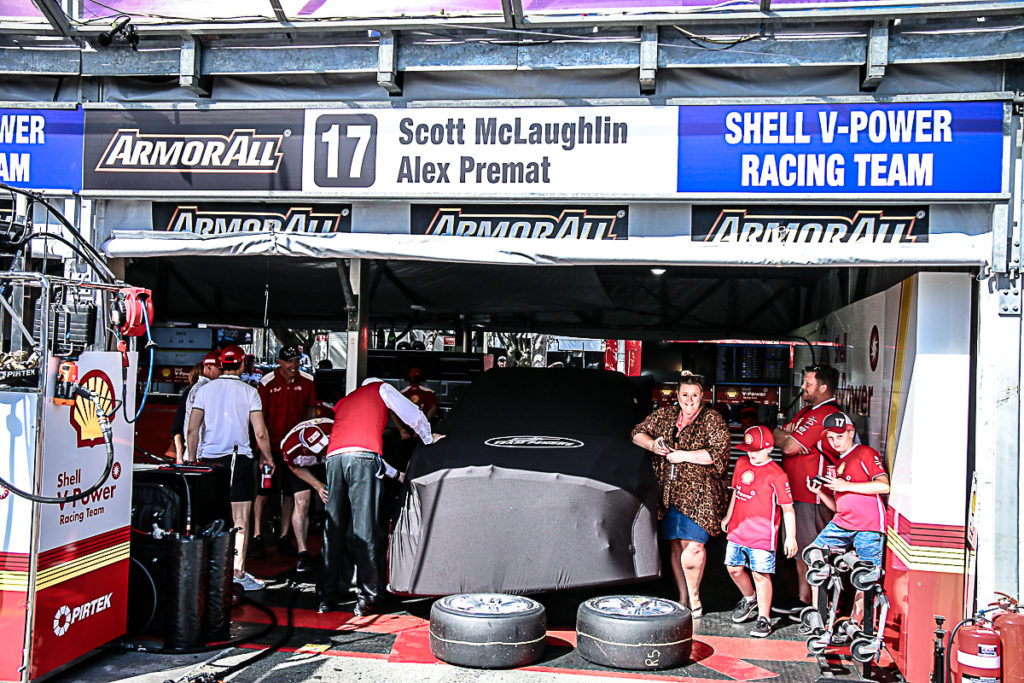 WELL. We didn't think this would happen this year but The Power Rankings know nothing other than what happened on the weekend and by their standards or anyone else's, Shell V-Power Racing had a shocker on the weekend. For the first time this year they didn't have the fastest car – only a typical McLaughlin shootout lap got him on top on Saturday – and then they were out performed in the race. Then there was the crash on Sunday which was shocking in that it happened at all, save for the violence in the way it unfolded. Car 12 had another shocker and the team is now faced with a new-car build and trying to work out how to make the sister car fast again before Sandown and Newcastle. Worst weekend for the Stapylton squad in ages.
5. DAMPER ON THE BALCONY
NOT A GOOD LOOK. This was a one-in-a-million incident and a scenario you couldn't quite possibly repeat if you tried time and time again, but racing car debris, especially something as substantial as a damper and spring package, ending up on someone's balcony is a really bad look. It dominated the mainstream media on Monday morning, when all the attention should have been on Red Bull HRT's big win. Should every item in the suspension be tethered? Do we need higher catch fencing? Supply apartments with fencing? These are things that should be asked but hopefully with some time, logic and reason and not a breathless Daily Mail expose', ideally.
6. WRITE-OFFS
TWO Cars destroyed in a weekend. The sport is in something of a credit crunch and most teams can ill-afford to keep building new cars, so it wasn't great to see two chassis killed across the weekend. On the upside, both teams have the resources to fix them or make new ones, but we never like to see shunts that do that much damage at any time, regardless.
7. COURTNEY v HEIMGARTNER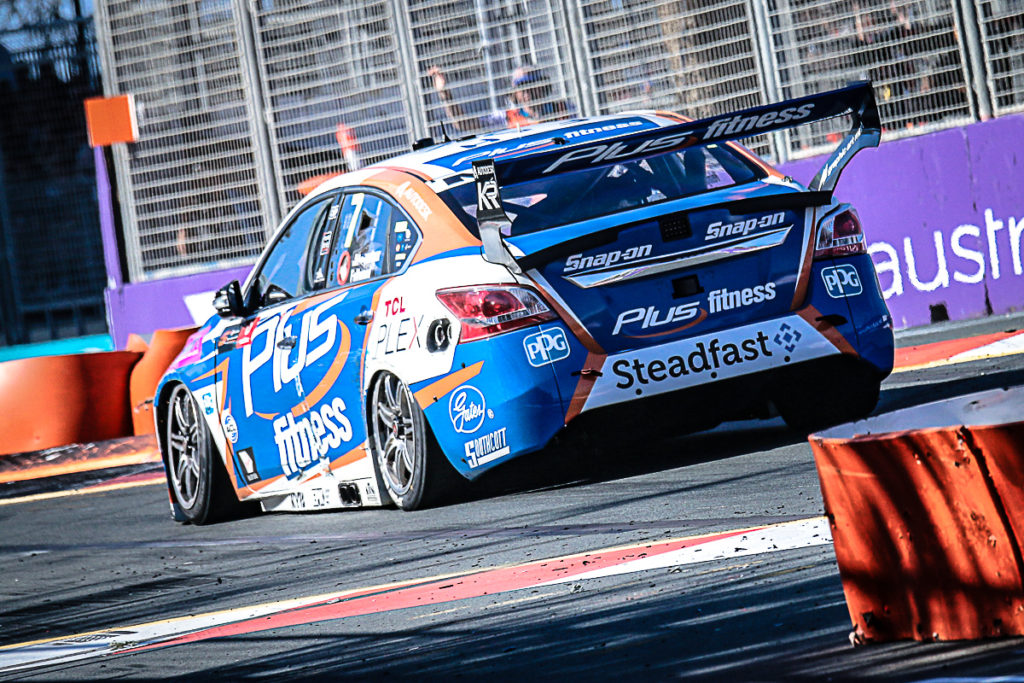 IN an otherwise strong weekend for WAU, James Courtney's contact with Andre Heimgartner on Saturday just looked average. Penalty dropped them to the back of the lead lap at the end, which was only worth a few spots, so it didn't end up hurting the 22 that much anyway. On fresh rubber Courtney would've been through soon enough anyway so the contact was unfortunate and felt unnecessary – but on the upside, the shunt didn't bring out a Safety Car so there is that.
8. NON JUMPY TRUCKS
THE WHOLE SuperUtes thing was probably summed up when half of the 10-car field made a good fist of taking each other out on the first lap of their Sunday Morning race. Fortunately, it was early in the morning and not many people were watching so that's a bonus. In taking over the series and going to V8's, this series has much work to do moving forward..
9. AUSTRALIAN GT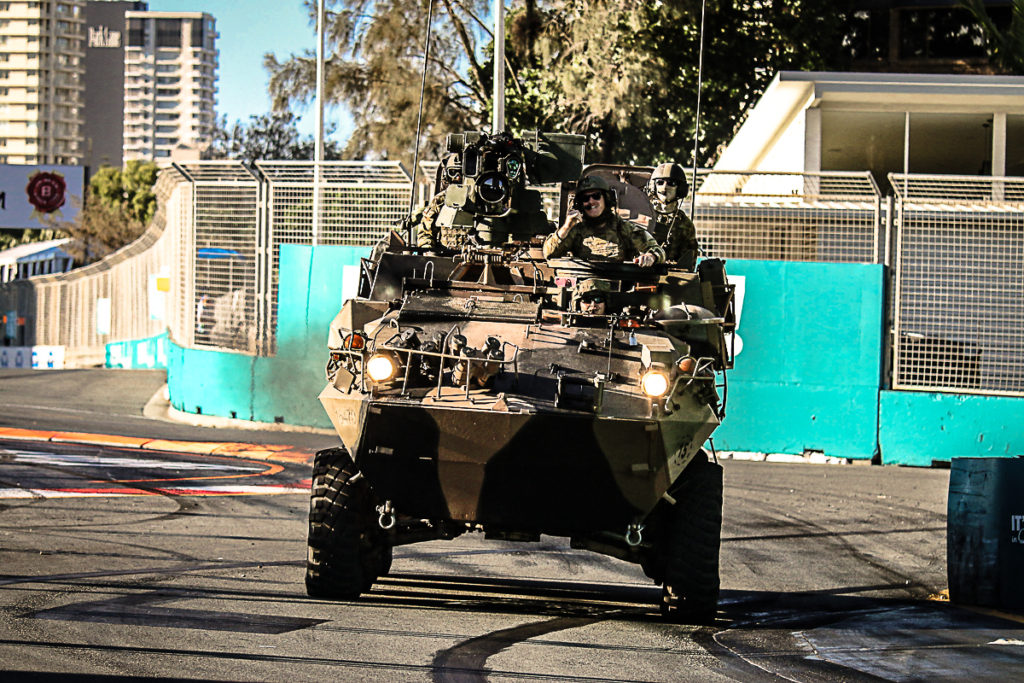 ON THE upside, Australian GT improved their grid from the last round with more outright GT3 cars on the grid than last round. On the downside, it was only one more.. Outside of the main show, one-hour races shouldn't be part of the Gold Coast weekend which is geared towards hard and fast racing. The insanity of the existing GT regulations continue to rear their head with changing pit stop times for going too quickly in qualifying, amidst others. Saved by spectacular drives by Broc Feeney in the MARC Mazda and Dale Patterson's epic Camaro, but on a big stage this was a small show from a category that could be so much better.
10. WILL POWER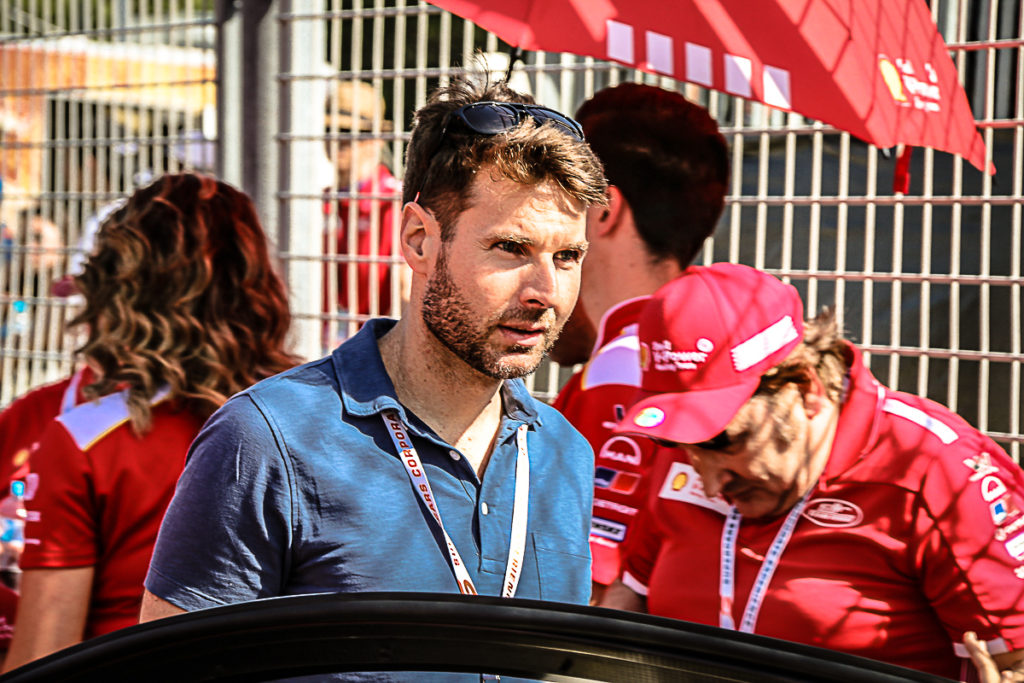 WAS at the track but not in a car. Will Power should always be at a car when he's on the Gold Coast, because he owned that place over one lap in an Indy Car. Please, Mr. Penske, get Will into an IndyCar demo here next year? Okay thanks.
WHAT?
WHO WAS THAT GUY??
Old mate on the podium will be one of the most enduring bits of vision of 2019. We couldn't decide if it was great or tragic, so it sits here perfectly. Here's your answer, Chad!
Still unsure which side of @theracetorque's hot or not list this legend sits on. Not for stitching up the podium but hot for pure YOLO #GC600 https://t.co/SbwEYidkVL

— Chad Neylon (@chadneylon) October 27, 2019
FRIDAY WATER SPLASH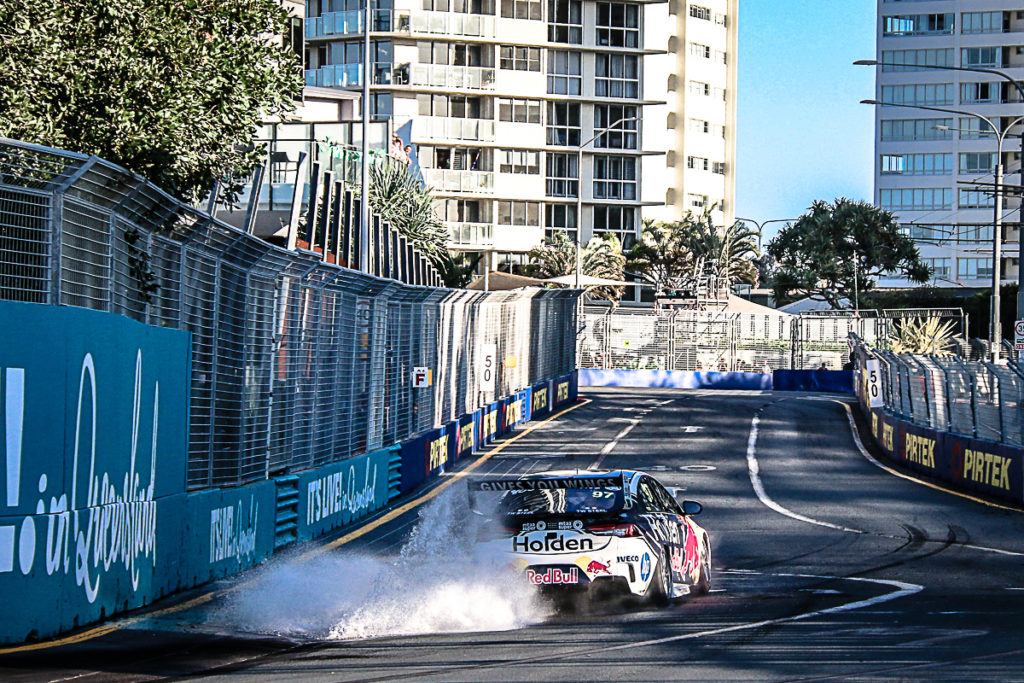 Prior to Friday practice three, a utility pit adjacent to the concrete wall at turn three was brimming with water. An issue that was clearly seen earlier, a series of pumps and industrial grade pumps were already in place to deal with the issue. Following the appearance of the water on the track, and a lack of an appearance from the yellow/red deterioration of adhesion flag, the session was red flag and workers attended the scene to crank up the pumps. Of note, during the Saturday race, an iEDM employee was joined by a pair of hi-vis wearing individuals, who closely monitored the pit for any rising waters.
REYNOLDS CHAT
POOR OLD Dave was sick on the weekend. His Sunday interview with Murph was still a cracker.
Try watching without laughing 😂😂 @daffidreynolds @PenriteRacing pic.twitter.com/nvz1rCOONY

— FOX MOTORSPORT (@Fox_Motorsport) October 27, 2019