THE BATTLE of the co-drivers will be as key as ever on the Mountain in 2019. DALE RODGERS runs his eye over the various combinations set to tackle 1000km this Sunday.
WORDS: DALE RODGERS
THE Supercheap Auto Bathurst 1000 throws up a very unique twist in the 2019 Pirtek Enduro Cup.
The multi driver event has almost always been preceded by a 500km race, more often than not at Sandown, with cameos from Queensland Raceway and Philip Island in the modern Supercars era. But not in 2019. A strange reshuffle of the calendar has seen The Great Race scheduled as the first endurance race of the Supercars Championship and in turn, the first hit out for the co driver's.
Never before has so much pressure been put on the 26 drivers who will help steer their main driver to success…or despair…. in just over a week's time. Testing restrictions have meant that this group get little meaningful seat time prior to the race, and team promotions such as ride days become pseudo tests for many of the co drivers.
Long gone are the days where a co-driver may only do a smattering of driving before climbing aboard a car at Bathurst. In 2019 it is fair to say only two of the twenty six drivers are not pedaling something regularly.
One of these is Alexandre Premat: The USA based French driver is a regular at this time of the year partnering with current Supercars Champion Scott McLaughlin in the all-conquering DJR Team Penske #17 Mustang. He has said he only needs a 'handful' of laps or 'poignée' , if my French is correct, to get up to speed.
However, he has usually enjoyed a full test day plus the unique Qualifying Race and seat time at the Sandown 500. Plus he has only driven the 2019 Mustang Supercar a few times.
The other driver in this category is Tekno owner Jono Webb. He is no stranger to this type of lead up and has won the event with Will Davison back in 2016. But he has had little if any seat time in the lead up to the 2019 event.
The Race Torque has reviewed the co-driver's impact on the team coupled with the qualities of the lead driver for our rankings – It is not our form guide or predictions, however!
We have not included the two wildcards – the #27 All Indy Car piloted WAU entry or the #56 Kostecki Brothers Racing ZB Commodore to make the ratings fair. So, thirteen teams make up our list.
Red Bull Holden Racing Team
In first place by some distance is the Red Bull Holden Racing Team. The return of the #888 number may be a good omen for Craig Lowndes as he re-joins his old partner Jamie Whincup. Across the garage, the #97 of Shane Van Gisbergen has a new name on the window, Garth Tander. Early in 2019 the money was on Michael Caruso to pick up this drive but when Tander was cast adrift by Garry Rogers, T888 boss Roland Dane was on the phone in a flash. Deal done and Tander landed one of the best seats on the grid. On paper the strongest team combination
Penrite Racing – Erebus
This team has proven every pundit wrong, and with a winning Bathurst combination of Reynolds and Youlden joined by the #99 entry of De Pasquale and Will Brown, they look very strong. There is little to question of the #9 cars speed at Bathurst and Youlden is one of the best co drivers in the business, but De Pesqaule has arguably been the young star of 2019. However with another year under his belt, and driving everything on four wheels in 2019, Will Brown has emerged as a real star. Don't forget De Pesqualae's Top 10 Shootout performance in 2018.
DJR Team Penske
Possibly the only list the Shell V-Power Racing Mustangs have not been on top of. The decision to go with Premat again will only be known late on Sunday. There are some question marks over race fitness and the outright speed he will have to run at during all his stints. McLaughlin has a huge lead and is going to Bathurst to win. He needs his co-driver to be at his best if he is to achieve the one crown he and Roger Penske do not yet have. In the #12 Shell V-Power Racing Mustang the pairing also remains constant. Tony D'Alberto was switched to Fabian's side of the garage when McLaughlin joined the team in 2017 and has performed well with Coulthard, landing a podium in 2017. Strong team, and D'Alberto has racked plenty of miles this year in TCR and GT's
Irwin Racing – Team 18
Bathurst success abounds in this team. Both drivers are winners and Steve Richards sits in sixth place of all time victories at Mt Panorama with five wins. He is the reigning Bathurst Champion, so credentials wise this team is right up there. Together, Mark Winterbottom and Richards have a staggering 42 Great Race starts between them. They know each other well, and have done this before. A great pairing.
Walkinshaw Andretti United
Although the team is having a very tough season and results are way below expectations, WAU still fields very strong co drivers. James Courtney teamed again with Jack Perkins is a proven performer at the Mountain while so too is Warren Luff in the #2 Scott Pye Commodore. This team needs a result and Luff and Perkins do present stability and experience as senior co drivers. No lack of speed or race craft with these two.
Tickford (not including 23Red)
The only constant here is James Moffat with Chaz in the #55 Supercheap Mustang. Michael Caruso (with Cam Waters) and Thomas Randle and Lee Holdsworth are new additions. For this reason they have been marked down a bit. Caruso was thrown a life line after missing the Red Bull drive and has a wealth of experience in the category. James Moffat was one of the standout performers in the 2018 Pirtek Enduro Cup and will no doubt drive well again. He has had a full if not fraught season in TCR. The third car of Lee Holdsworth sees young gun Thomas Randle in the co driver's seat. Mighty impressive at his inaugural appearance at The Bend, Randle has experience at Bathurst but this is a big step up. Ones to watch.
BJR – Freightliner / 7-Eleven – Mobil
A battle here between the BJR crew and the Kelly Racing Nissan line up in our rankings. Both have strengths and weaknesses. Looking at both entries, Ash Walsh is quick and Tim Blanchard a safe pair of hands. Both understand the roles they have been tasked with and in Nick Percat's case, the selection of Blanchard is a huge vote of confidence, as he currently sits inside the Top 10 in the Supercars Championship. Walsh has a reputation of being quick but sometimes erratic, but he is back again with Slade who really needs a result in the big races to come.
23Red
Will Davison is having a great year with Phil Munday in the customer Tickford Mustang. Podiums have been the order of the day in recent rounds. He has once again paired with his older brother Alex. There is no doubting Alex's credentials having raced here and overseas as a factory Porsche driver, but he is not doing a lot of race miles of late. A gritty performance at Sandown in the new S5000 category before a major crash was the most recent outing. He will have considerable pressure on his shoulders as Will expects to be a front runner once again.
Kelly Racing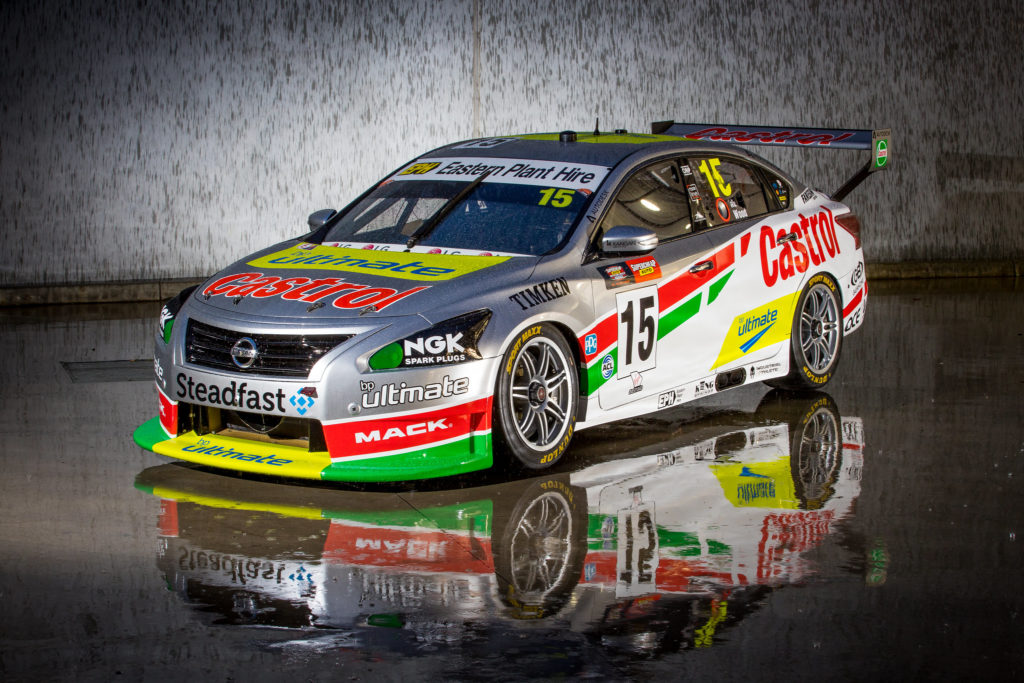 This team has the most mixed bag of co drivers of any on the grid. Youth, experience, and lack of experience all rolled into one. The mix is also puzzling. Dean Fiore is paired in the #3 Jacobson Nissan "Rabble Club" Altima. He is a regular at Kelly Racing and it is a little surprising that he is not with Heimgartner in the #7 Plus Fitness entry. Dale Wood has raced for many teams at Bathurst, but often does not get a second invitation. He lands the plum seat with Rick Kelly. Of the others Bryce Fullwood moves from Matt Stone to slot into the best performing Nissan of Andre Heimgartner. Finally Alex Rullo again partners up with Simona De Silvestro in the #78 Harvey Norman entry which will be, most likely, her last Bathurst appearance. A strange mix, but there is plenty of experience.
Team CoolDrive
Dean Canto has been give the call up to partner Macauley Jones. It was long thought that Tim Blanchard would naturally step into his former seat in the #21 CoolDrive BJR Commodore. Good news for Canto who was dropped after many years at FPR/Tickford. Canto has a huge amount of experience at Bathurst and this will be good for young Macca Jones. Of the single car teams this is the next best after the Davison brothers.
Truck Assist Tekno Racing
If Jono Webb had continued to race in the Championship and not turned his hand to running the Tekno outfit he would be much further up the list. He is a race winner back in his time in the third DJR Falcon entry at Homebush and a Bathurst winner in 2016 in the Tekno Commodore with Will Davison. It is very hard in the modern era for a team owner to turn his hand to occasional driving. Webb has been a strong contender in previous co driver's hit outs at the Sandown 500 and always does well at Bathurst. This year will be his biggest test at the Mountain.
Boost Mobile Racing – GRM
Maybe a bit harsh putting Chris Pither so far down the list but neither he nor Richard Muscat would probably score a seat much further up this list. Pither is a Super 2 Champion and very accomplished behind the wheel. He adds great value to the GRM outfit. Muscat has been running Super 2 for a few years now but has not yet cemented himself at the top of that category.
Matt Stone Racing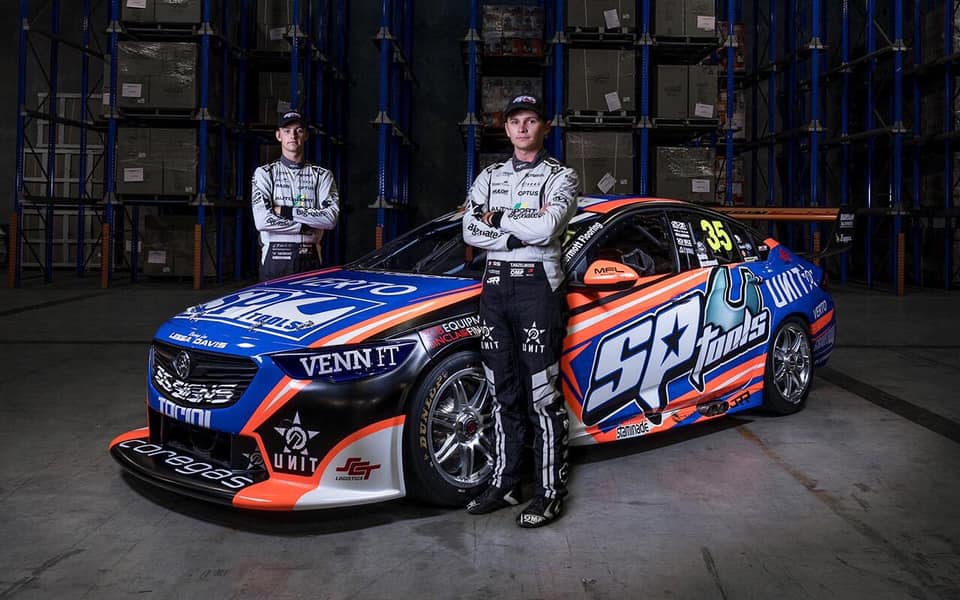 Jack Smith has had a plenty of running as a Wildcard entrant in the Supercars Championship this year. It is a very tough apprenticeship but Brad and Kim Jones have seen talent in the 21 year old from Queensland. He has also driven Super 2 and had a run in the NZ V8 Series. The move to partner Todd Hazelwood is an interesting one. Smith has good backing and the MSR team is tight on funding as Todd continues to raise funds in a number of ways including the infamous sausage sizzle! Two good young racers who could snare a result if things fall their way.
So, the key message is that these guys will have to perform in some cases better than they ever have before in Supercars at Bathurst. Watch with interest!