THE DANE DYNASTY – PART 1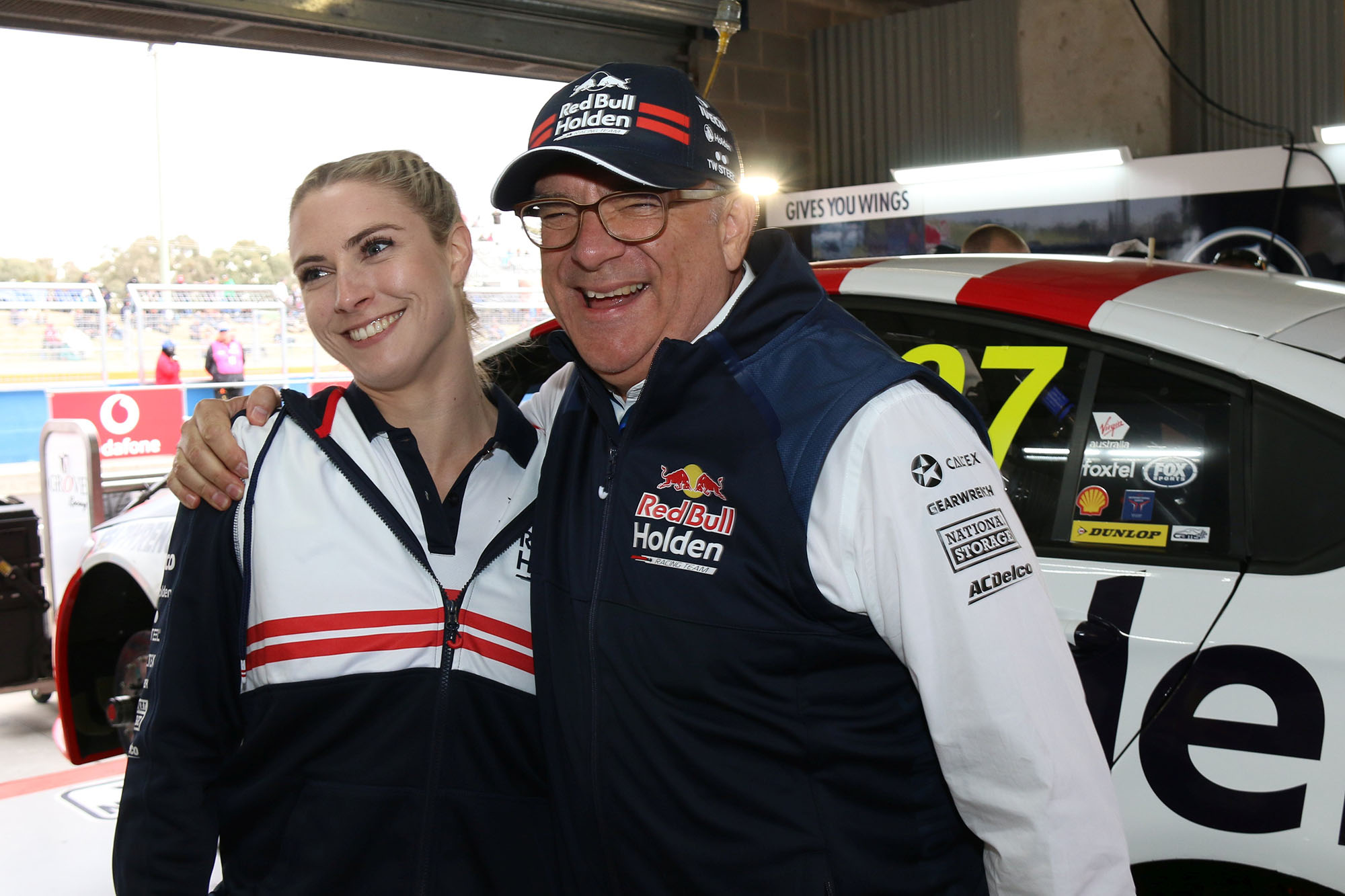 THE RISE and rise of Triple Eight Race Engineering as a Supercars force has been one of the biggest stories in the last two decades of Supercar racing and, thanks to the addition of daughter Jess to the leadership of the team, it's one Roland Dane has no intention of stopping any time soon.
The father-daughter duo caught up with DALE RODGERS for a lengthy chat about the past, present and future of the team.
WORDS: Dale Rodgers IMAGES: Mark Walker
DYNASTIES. The Supercars paddock has a number of them. Probably the most famous is the Johnson family, now boasting a third generation racer in the form of Stevie J's boy Jett. Add in the brothers Jones, Jim and Steve Richards and from further back Larry and Jack Perkins. Plus the departing Garry and Barry Rogers, and you quickly realise that families have had a big impact on Supercars.
Roland Dane has built one of the most successful race teams ever seen in Australian Motorsport. His team also has a strong family flavour with daughter Jessica now having worked in multiple roles at Triple Eight for over eight years coupled with part time gigs prior to that.
The Race Torque sat down with Roland & Jessica Dane to get an insight on how the team was built into one of the most successful in the sport and how the father and daughter combination works in this high pressure environment.
According to Roland Dane, the birth of the team in Australia goes back nearly two decades.
"If you roll back to the early 2000's, we had come off the back of the heyday of Super Touring which involved Australia as well, but not to the level we had ever achieved in Britain."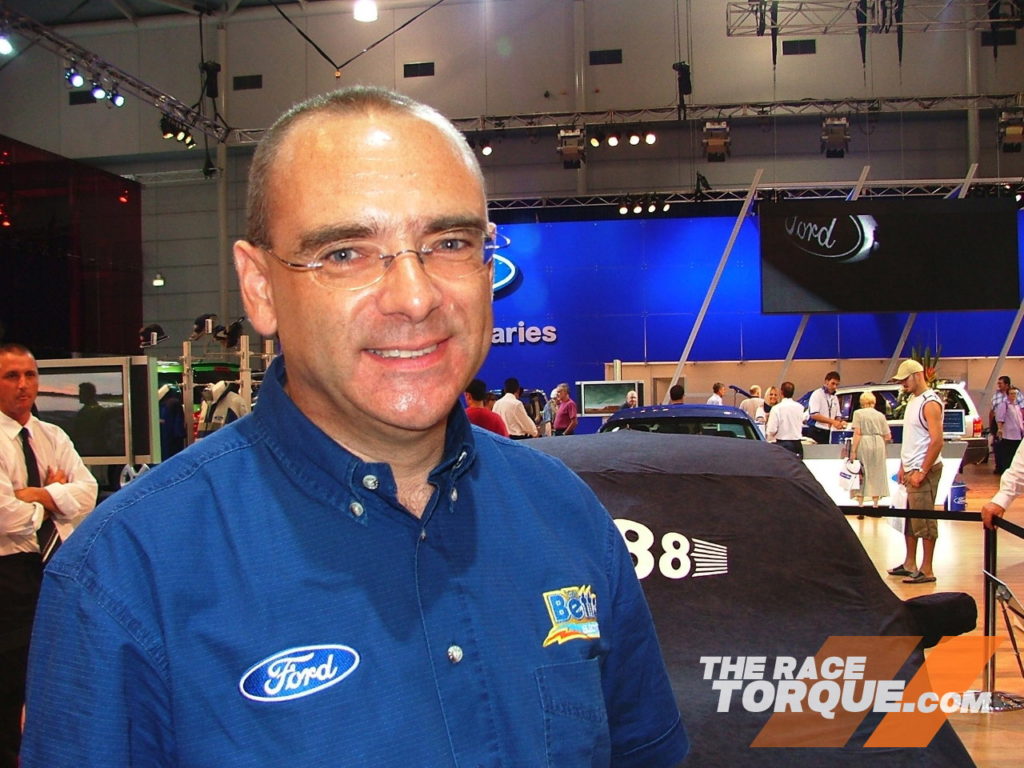 "The series, for economic reasons, fell off the edge of a cliff really and we just managed to stay in business into 2001 onwards. For Triple Eight it had been a very good business, it had been a lot of fun, but it was nothing like it was previously. The cars by that time, to be honest, were boring," was his candid assessment of the state of the BTCC at the turn of the century.
"I was looking for something different I suppose. I was also divorced by then and had a long term interest in Australia for family reasons. I also had a heightened awareness of Australian Touring Cars through a number of visits to the Australian Formula 1 Grand Prix in Adelaide and then in Melbourne. So it was always on my radar. I took a couple of trips, and had a good look in 2001 and 2002, but the catalyst to actually making a call to come here was the opportunity to buy, what was then, the Holden Racing Team because TWR had gone into receivership," explained Dane.
The cars by that time, to be honest, were boring..

Roland Dane on part of the reason why he looked elsewhere as the BTCC entered a slump in the early 2000s.


"A big supporter of T888 at that time was a guy named Kevin Whale, an Aussie who was running Vauxhall. We were reporting to him with the BTCC program. So through him, and with the politics of it at the time, we ended up being offered the second level, but not the main gig. So I decided I would still quite like to be here and decided to look at something else.
"Paul Radisich then introduced me to John Briggs in Brisbane. It was the only major city in Australia I hadn't been to so I went up there made an offer (for his fledgling Supercars team) and he said 'No'. But as I was going to the airport the next day he phoned me and said that maybe he would do it after all. He caught me at a weak moment and I said Yeah, OK," Roland recounted.
Dane immediately set about conducting due diligence but only purchased the assets and not the business itself from Briggs. He then leased the building where Briggs operated from and Triple Eight – the Australian arm – was born. Dane put a five year horizon on the plan to see where this new investment would take him.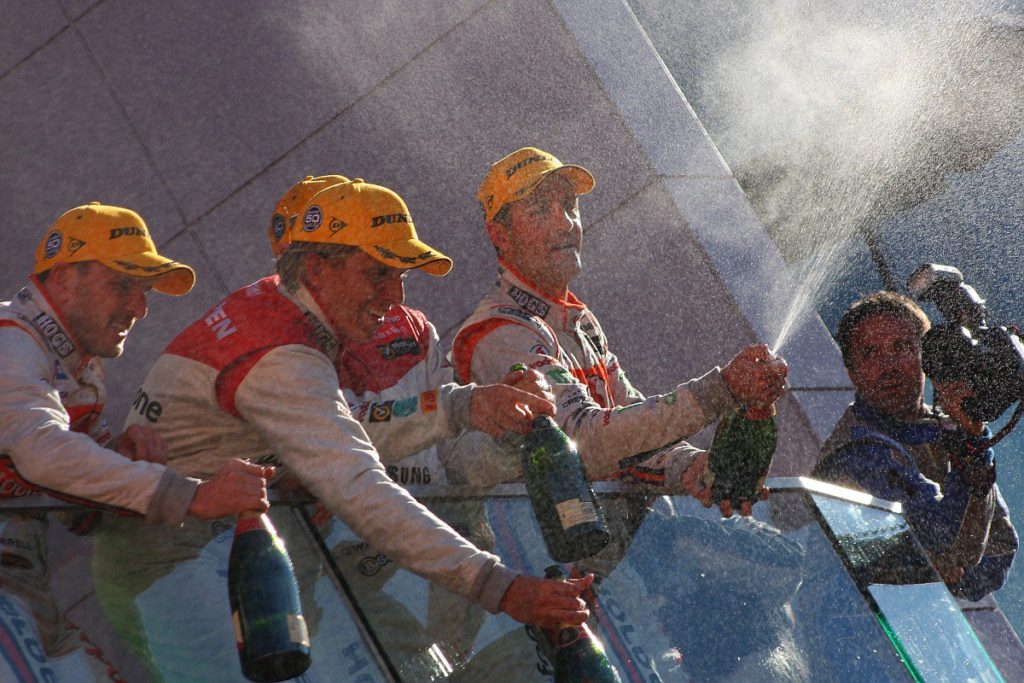 History will show it was a very sound and successful investment.
Meanwhile on the other side of the world, daughter Jessica was at school and became aware of her father's new team primarily through her older sister.
"To be honest I did not know you had even moved over to Australia for the first six months so that was a bit of shock to find out from my best mate!' said Jess, with a gentle swipe at her father.
She then went onto chart how her interest and career developed in the sport.
"My older sister, Ali, came to Australia in 2004 on her gap year so through that I had a kind of peripheral awareness through my teens. The first Supercars race I saw was in Bahrain in 2007. Since then I have loved it. I had grown up going to places like Silverstone, Donnington and Thruxton with the BTCC, but not enough to have developed a real passion for it. The last BTCC race I went to was Mondello Park in Ireland when I was eleven or twelve, then I had a few years of not going to motor sport at all in England. But after Bahrain in 2007 I followed every (Supercars) race. I was hooked. I really loved it and followed it closely until I came over in 2008.
As I was going to the airport the next day he phoned me and said that maybe he would do it after all. He caught me at a weak moment and I said Yeah, OK..

Roland on how a 'weak moment' led to the formation of one of the most successful teams in Supercars history..


"I came to Australia in my gap year in 2008 and spent six months (at the race team) working in sub assembly on brakes and rebuilds on gearboxes. That was essentially because you thought I was a cocky teenager and needed to be taken down a peg," Jessica says with a wry smile to her father.
The banter is refreshing and is obvious that Jessica gives as good as she gets from Roland, a figure renowned as a tough task master within pit lane.
"The first race on that stint was Phillip Island and then I came to Bathurst for the first time in 2008 for the 'Three-Peat' (the third Bathurst in a row for the now five year old then-Ford team). That would be one of my racing highlights, being on the wall to see Craig & Jamie cross the line. I will never forget that," said Jessica.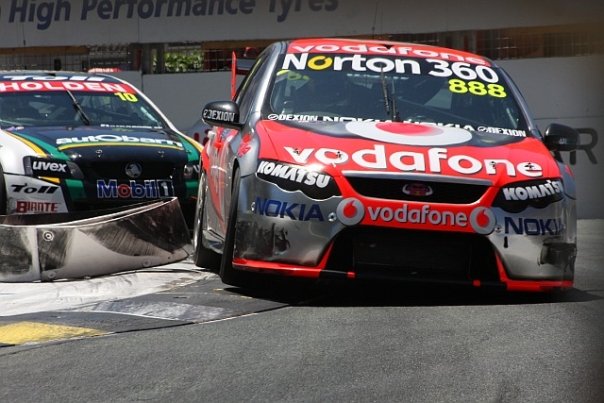 Returning to England in early 2009, Jessica embarked on a university course and studied Journalism for three years at Bournemouth University. She still kept a high level of interest in her father's team and attended the fly away races in Bahrain and Abu Dhabi when the Supercars Championship competed there.
"I had to do work experience as part of my degree so I did that at Channel 9 (in Australia). I just kept coming back to Australia at every opportunity," Jess said.
But her goal was clearly to return here full time and she went on to explain how that came to fruition and the beginning of her full time career at Triple 888.
"It was this weekend (Bathurst) in 2011 when I pulled an all-nighter to watch Bathurst, then with absolutely no sleep, drove to Silverstone for the British F3 finale. Sitting in the grandstand at Silverstone in the pissing rain … I thought 'why am I doing this in England when I could be doing it in Australia?' So I called you (RD) straight away and asked if we could sort out a visa?" Jessica recalls with a degree of laughter.
Meanwhile the Australian based racing operation was enjoying a period of sustained success in Supercars that had arguably not been seen since the HSV-owned HRT era of multiple championships and Bathurst wins. 2008 saw the first double of Driver and Teams Championship for Triple Eight, placing the team firmly at the top of the table.
In 2010, the team switched from Ford to Holden and would dominate the following year: Jamie Whincup and Craig Lowndes finishing first and second in the Supercars Championship, with Lowndes also picking up the Bathurst 1000 again. 2012 added to the amazing run of victories with Whincup and Lowndes again scoring the double, only missing the Bathurst 1000 to rivals HRT. 2012 also saw the last year of the Vodafone partnership, with the beginning of the Red Bull era the following year.
I thought 'why am I doing this in England when I could be doing it in Australia?' So I called you (RD) straight away and asked if we could sort out a visa?

Jess Dane on how the typically English weather led towards a shift to a more summery climate..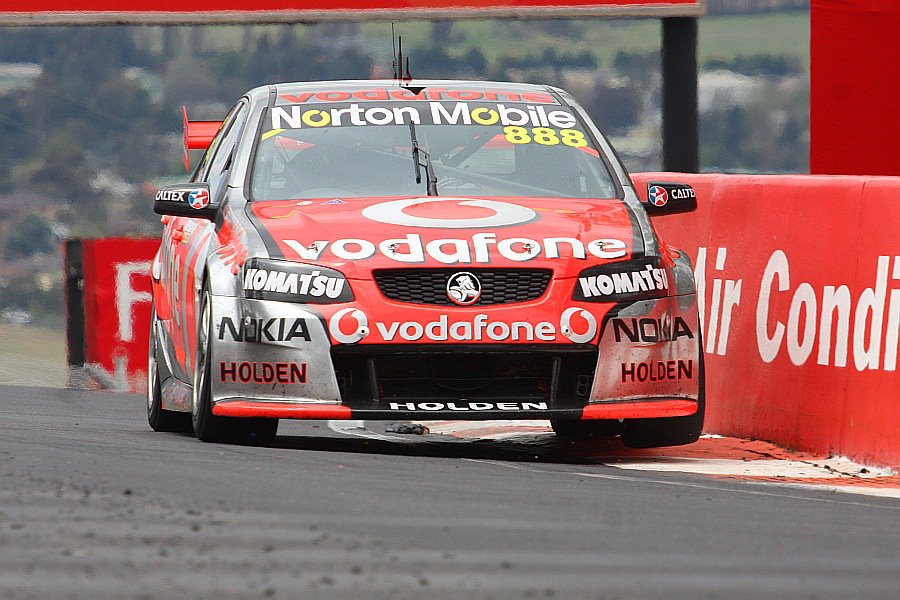 The high-profile brands that the team has partnered with since the team's inception is something Dane is proud of, but also demonstrates the high level of professionalism and commercial expertise that his team brought to the Supercars category.
"To stay in business we have to try and earn a living out of it. My approach has been shaped by watching a number of people I've been lucky enough to interact with or see first-hand over the years. A lot of it, to be honest, through my friendship at a very professional level in the sport with Derek Warwick," Dane explained.
"The exposure to TWR, Formula 1 with Arrows, Lotus, although the year he was there they were not very professional! Also Peugeot in the WEC (World Endurance Championship) and back to Arrows in 2003, so seeing all of that and absorbing the best practices and then trying to utilise those while realising we had to be commercial about it."
Dane went on to explain of a strong relationship he had formed with Alan Moffat – when the Norton brand was involved with both son James and Triple Eight some 10 years ago. He recalled that Moffat had likened the way Triple 888 went about their racing to how he brought his own level of professionalism to the sport when he arrived with the famous Ford Trans Am Mustang in 1969.
This praise clearly meant a lot to Roland as he speaks fondly of his friendship with the Touring Car legend.
IN PART TWO of our Triple Eight feature, we get Roland's thoughts on what should shape the next generation Supercar, the future of the team and how he sees Jessica's involvement developing into the future...
…So I don't want her to feel beholden, on the other hand if she turns around and says she would like to give it a go, then, if I am still alive I will contemplate it with either of them (Jessica and Jamie) having a greater involvement on a day to day basis.."

On succession plans..coming in part two!