COMMENT: TIME TO SPICE UP HILLCLIMBING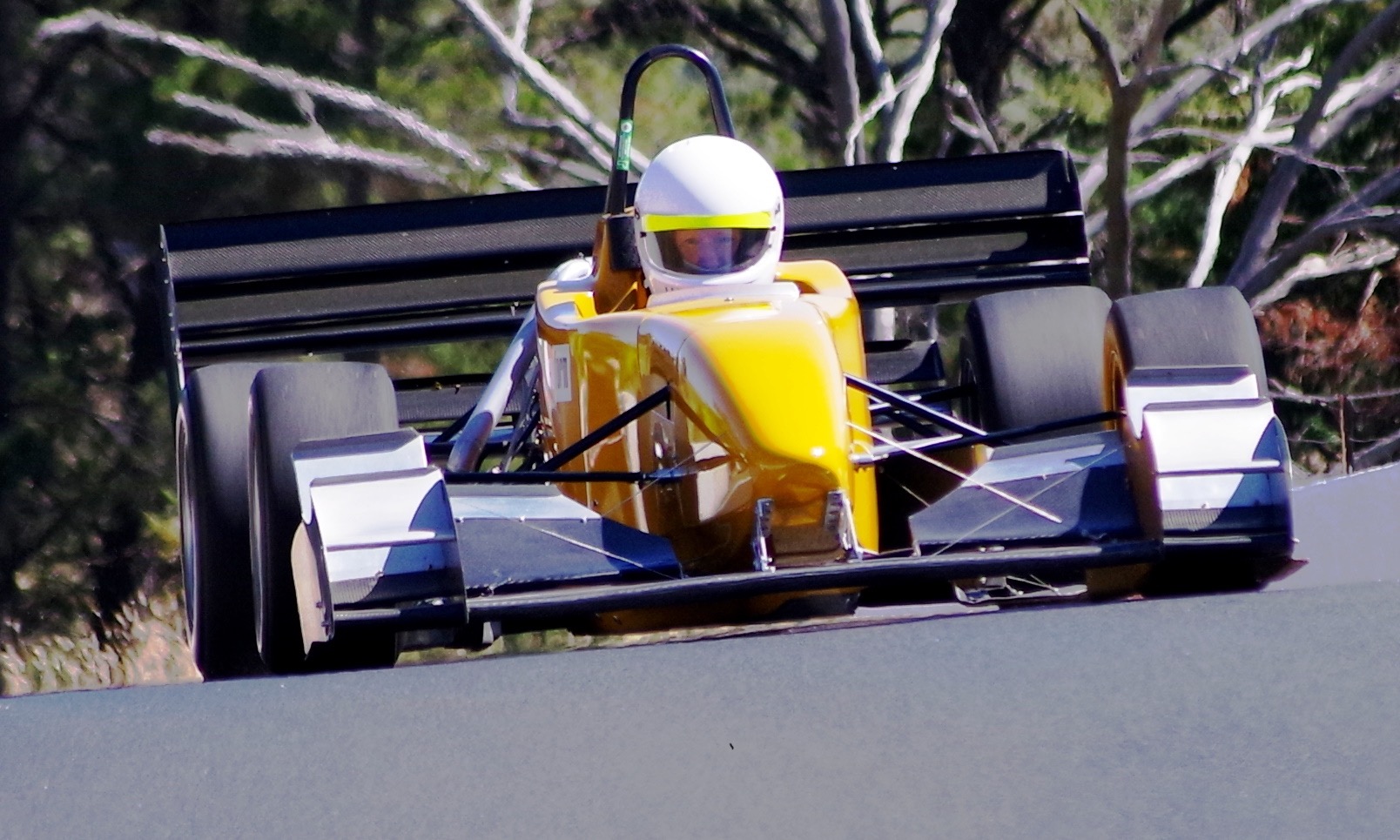 IT IS POPULAR, accessible and a great way to start a Motor Sport journey. However there's a few simple steps that Hillclimb Competition could take to reach a whole new audience, argues TRTs editor..
WORDS: Richard Craill IMAGES: Courtesy CAMS.com.au
THE AUSTRALIAN Hillclimb Championships were held on the weekend on a pretty famous bit of bitumen.
From the hump on Mountain Straight to the last rise before McPhillamy at the top of the Mountain, via the 1-in-6 gradient out of the Cutting, Mount Panorama, Bathurst, was as appropriate a place as any to hold the 75th anniversary event.
Hillclimbing is grass roots racing at its finest and there are few disciplines in Motor Sport that offer such a broad variety of cars and drivers, nor the opportunity for we common-folk to get involved.
From your daily driver to the array of home-built creations that, point-to-point, are probably the fastest racing cars in Australia it's a spectacular array.
By all accounts the weekend was successful, too, which is a testament to the storied Bathurst Light Car Club whom organised it.
Then why is it that I just can't help but think that Hillclimbing is missing a trick at the moment?
It is true that this year the promoter engaged Blend Line TV to provide a live stream of both days of action, which is a good step forward and by all accounts it delivered the sport to a broader audience. Positive, then.
The problem I have is that two days of competition to find the fastest man or woman up that wonderful bit of road lacked any kind of real drama or 'show' aspect that could have elevated the event to the next level.
Hillclimbing needs to remain as accessible and open to as many as possible, but at the same time I believe it's time for the sport to have a look at ways of spicing up the weekend action to give people other than those competing a reason to either tune in, or to rock up to the track to watch.
If the fastest person in his or her class sets their best time of the weekend on their first run on Saturday morning, when much of Bathurst remains in bed and any potential live stream audience is out getting their morning Latte', what is the good of that?
It's not like a Rally, where the cumulative times are added across the event to determine the winner, which in many instances builds drama as the weekend goes on.
And of all the places to do just that, it should have been Mount Panorama; a place that has made single-car dashes to set the fastest time an art form. There are few laps each year scrutinized harder than the Top 10 Shootout for the Bathurst 1000.
Ending the Australian Championships with such a thing would have been a perfect way to have the event build and build to an exciting climax.
It wouldn't have taken much to promote the fact that on Sunday afternoon, for a half-hour period, the 10 best in the country driving some of the wildest machinery, would be driving as hard as they could in a special shootout.
Perhaps the preliminary runs could still count somehow; or perhaps there could be an additional prize for the winner of this 'Shootout' in addition to claiming fastest time of the weekend and thus, the Aussie title.
Or perhaps the 10 fastest of the weekend get their shootout time added to their previous best to determine who is the Australian Champion. I don't know – there would be many ways of making the whole weekend meaningful and having a shootout at the end.
I reckon the event needs to build across the weekend and get to a point where it can finish with a spectacular showdown, rather than petering out in the knowledge that the headline time was actually set hours, or even days, ago.
It would be a sensational promotional opportunity for the sport and a way to generate the kind of social media and broadcast content that people thrive on these days. It'd be marketable to sponsors (thus a potential revenue stream for the event / promoter) and something you can use to sell the sport to newcomers, too.
At the weekend, 2019 Champion Malcom Oastler smashed the existing Bathurst record to win his fifth title, with a 34.88-second best. But he only edged out Dean Amos by 0.02 seconds in the overall results which shows how competitive it is.
Imagine that in a shootout to decide the national champion – it'd be thrilling.
And it's not like the current crop cars aren't exciting, either.. Oastler posted this on social media about his record-setting run this year.
"For those of you who are interested/car, Standing start from the hump on Mountain Straight, 300m to the first corner, 240kph, down to 5th for Griffins, 5th all the way to the cutting, tiny tiny lift for the kink, Cutting in 4th, nearly nearly flat in 5th through Reid Park, 215kph, flat in 6th through Sulman Park, all the shifts light on the exit curb, 11000rpm in 6th 245kph/151mph. 34.88 sec. It's a hell of a ride."
Crikey! 5th through Griffins! Flat through Sulman Park! In isolation that is thrilling. If it were packaged into an end-of-weekend shootout, when coupled with live streaming coverage and some GoPro vision from in-car, is the kind of thing that would go viral and expose what is an underrated, under-promoted bit of motorsport to a much broader audience than I think even the hillclimb community could dream of.
Oastler's weapon isn't the only one: Dean Tighe has a Judd V8-powered Dallara F3 chassis that he uses. Who wouldn't tune in to watch that as part of a fastest-car shootout to end the event?
Throw in some guest cars with some star-power – Craig Lowndes in a Red Bull Supercar, old F1 machinery or current GT3 metal – and it'd be a sensational package people would get behind.
It's worth noting, of course, that perhaps the most famous and most viewed hillclimb each year is the one up Lord March's driveway in Goodwood which features an array of weird, insane and wonderful cars going hammer-and-tongs to set the fastest time. If that kind of thing happened at Mount Panorama, or Noosa next year or Collingrove or Mount Cotton, I'd likely be there to watch.
The proof is in the pudding, of course, when you look to Europe: there are countless viral videos on Facebook and You Tube of F1 powered BMWs blazing up closed mountain roads with millions of views. Proof that this element of the sport can be truly thrilling.
Traditionalists won't like it, I'm sure. But something as unique and prized as an Australian Championship deserves to have a special ending that can bring more eyeballs and more excitement to the sport.
Hill Climbing needs to retain its accessible roots and its affordability to as many as possible, of course.
But perhaps its time that a perennial quiet achiever of motor racing in this country got with the times and got some pizzaz, too?
Do you agree? Have a different point of view? Follow us on social media via @theracetorque and join the conversation!