IT WAS TENSE, rather than intense, but Saturday's first leg of the Newcastle 500 delivered plenty of talking points. Here's how TRT saw the penultimate race of a long 2019 season.
WORDS: Richard Craill IMAGES: Mark Walker / Richard Craill
YESTERDAY we wrote about turn one and how a visually simple little corner could still deliver a big impact on the race results.  
Turned out, it did; Jamie Whincup, the seven-time champion of the sport, the most successful driver in the history of the ATCC, the one caught out by that challenging braking zone and the whole turning-while-braking thing the corner offers up.
RACE ONE GALLERY: CLICK HERE
So, when 20 laps from home down the escape road he went and so the complexion of the increasingly tense teams championship battle changed again.
Up to that point the race was a lock for the Red Bull Commodores, the pair running line astern for the majority and only ceding track position by virtue of McLaughlin's early stop and short fuel drop when he first visited pit lane.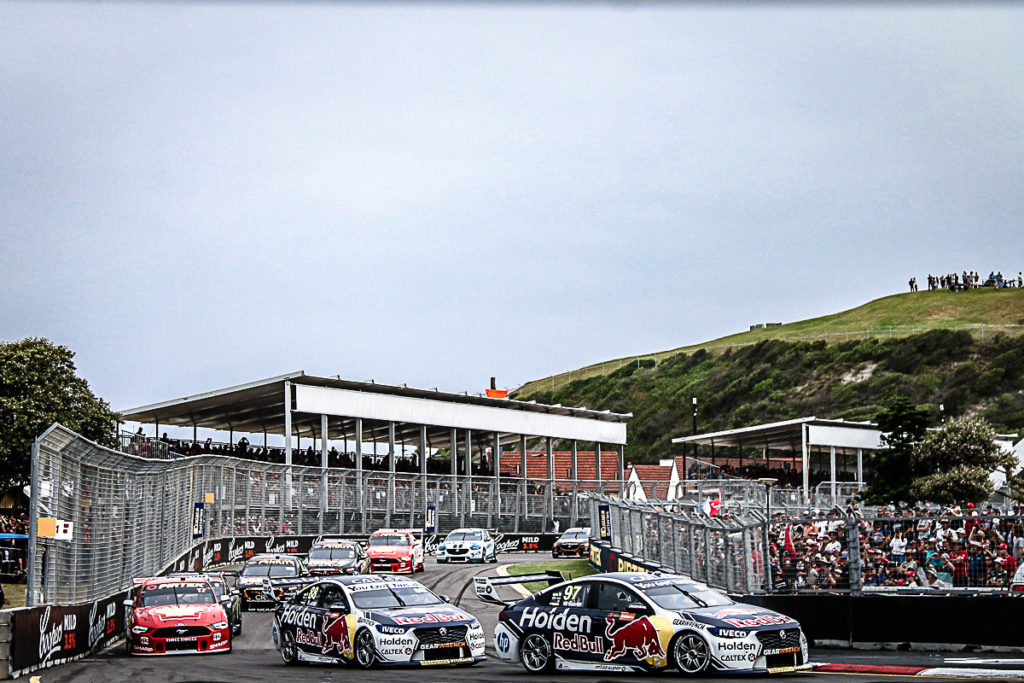 But outside of that, it was only a near-miss in pit lane for Shane van Gisbergen that had given the Red Bulls any real cause for concern. They ran their own race, looked strong doing it and while weren't outwardly quicker than McLaughlin, ran a perfect race to save track position.
Until, of course, Jamie's flick-spin recovery at turn one. Such is the nature of both this circuit and this championship; it's too tight at the top and too much a pressure-cooker to know how it's all going to end until the flag actually drops.
TEAMS TITLE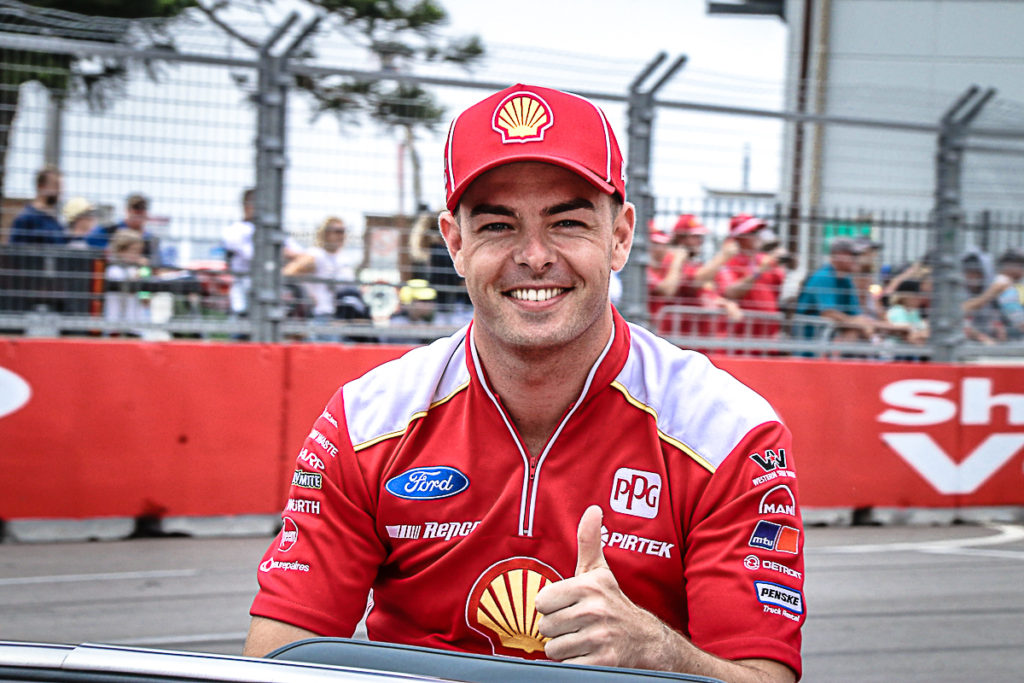 AND SO what was set to be another big swing towards the Red Bull Holden Racing Team instead became a net loss in the teams championship.
Second and Third for the Shell V-Power Mustangs worth 27 valuable points more than first and eighth for the Commodore squad.
It's still open tomorrow, of course, and with nothing to split them in terms of car speed it's likely qualifying will be utterly critical tomorrow.
THE LONG WAIT FOR FABS
TODAY, then, proved the ideal time for Fabian Coulthard and the Car 12 operation to find their way back onto the podium, 139 days since they last saw it on July 7 on that rainy Winters day in Townsville.
Coulthard produced a solid, workmanlike performance today; racing with the pair of Erebus Commodores and Cam Waters' Tickford car throughout. Car 12 ran the longest of the leading contenders, waiting until Lap 35 for their first stop when they pitted from a narrow lead. That long-game thinking ultimately saw him running a safe fourth, just behind McLaughlin, once the strategy was cleansed, jumping a spot when Whincup had his error at turn one.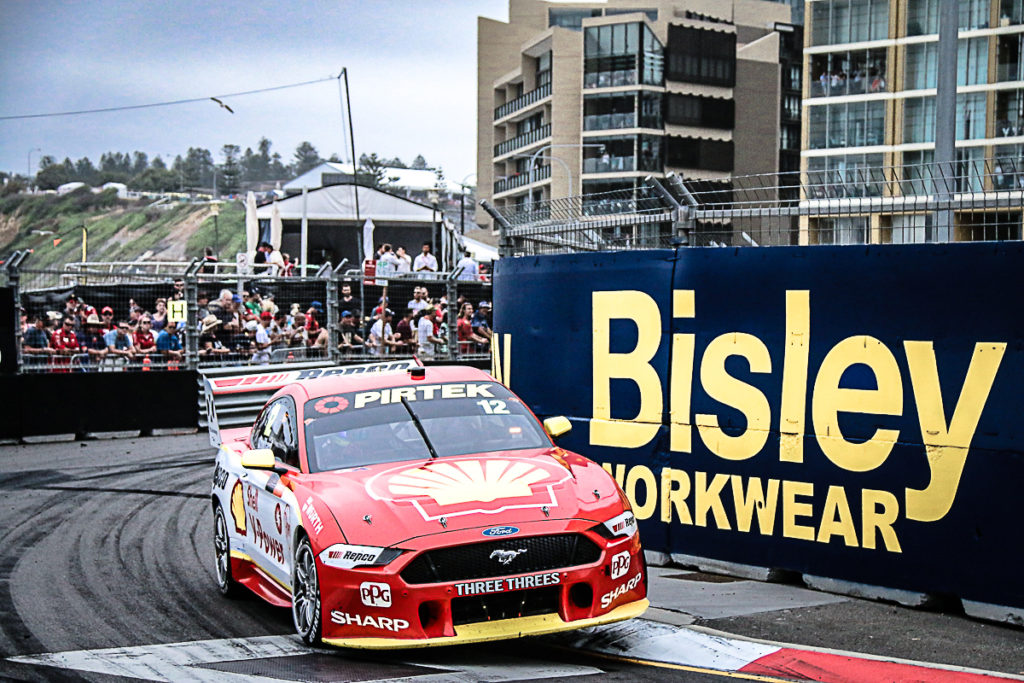 It was Coulthard's 10th podium of the season, but perhaps his most important given the circumstances in the Holden-versus-Ford teams title battle. And after a string of 11 races that delivered just five top-10 finishes, it must have been the most satisfying, too.
MMMMM, PYE.
LOST his fastest lap in qualifying and started absolutely last of the 24. He missed practice two yesterday because he was sick as a dog – and Warren Luff was still on standby today, though unlikely really to ever race.
He avoided the biff and barge in the opening laps that saw Garry Jacobson damaged and Jack LeBrocq out – and then set about a charge through the field that ranks as one of the best this year.
With fresher rubber, Pye's aggressive, late moves on Tim Slade and Jamie Whincup were outstanding before James Courtney, in their last race as teammates, let him slip by to sixth place with five to go.
If you had cash on Scotty Pye to finish in the top six today, you're probably going to be the one shouting the bar tonight.
It was Pye's sixth top-10 finish from the last seven races – in a year that has delivered just 10 of them in total. Drive of the day, by far.
WORKMANLIKE PERFORMANCES
Tim Slade: nailing a solid top-10 at exactly the moment when he needed it.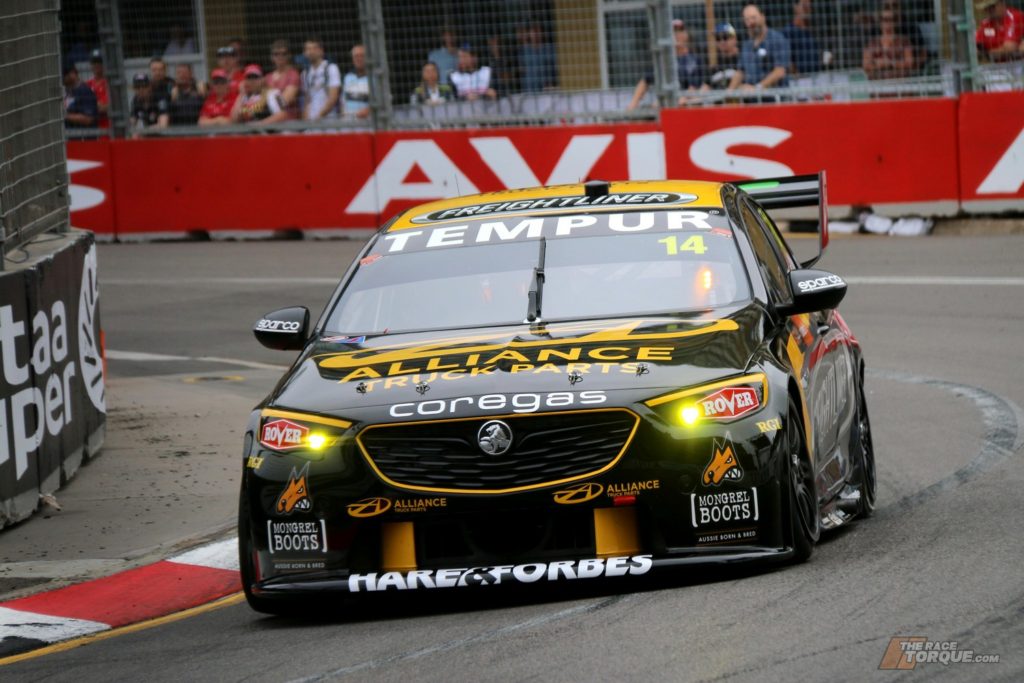 WAU overall – perhaps they should've made a damper change sooner?
Erebus looked solid; they were never going to be winners but AdP and Reynolds were solid. AdP had a failure and pitted, Reynolds was solid in fourth.
Tickford were rather anonymous, Cam Waters' fifth place was solid.. but unspectacular.
QUICK POWER RANKINGS
HOT: Shane van Gisbergen; Dominant as he's ever been in a day that started with one of the better qualifying efforts of his career; achieving the rare feat of entering the shootout 10th and leaving it first.
Also, Safety Car free.. who'da thunkit?
NOT: 13th, 19th, 20th and 21st for the Nissans. The Altima farewell isn't quite going to plan.
WHAT: Why are these people using umbrellas to hold open their windows?