TWO PRACTICE sessions set the tone for this weekend's Coates Hire Newcastle 500 – here's TRT's hot take from a busy day on track.
WORDS: Richard Craill IMAGES: Mark Walker
THERE wasn't much time to dial things in today in Newcastle, teams offered just two 30-minute sessions to get things sorted before qualifying tomorrow.
In overcast, hazy and blustery conditions it delivered a fairly frantic day with plenty of changes on the fly, cars firing up escape roads left, right and centre and one of the closest days of the season.
PHOTO GALLERY: All the Friday Newcastle action here.
The game is, as Crompo would say, well and truly on..
IT'S TIGHT
WE'RE stating the bloody obvious here, but practice was as tight as we've seen it in 2019 so far.
At the end of the second 30-minute session 0.066 seconds covered the top four drivers, Jamie Whincup edging Cameron Waters, Shane van Gisbergen and Scott McLaughlin.
Three teams, two brands split by less than a tenth is pretty close, right.
The top-10 was just as good; split by only 0.25 seconds. 1.1 covered the field, though the 0.7 seconds covering the first 23 is perhaps more impressive.
Sure, it's a short lap but it's also a hugely technical one with so many variables, like kerbs, power-down, wall management and the changing conditions all throwing variables at the field.
It sets the tone for hugely competitive qualifying and shootouts this weekend and the margins between having a good day or bad, with qualifying key at this hard-to-pass layout, will be infinitesimal.
MISTAKES EVERYWHERE
IT COULD be one of those weekends (again) where it's the one-percenters, the tiny moments, that make or break a campaign.
The blustery conditions, changing temperature and the demanding circuit ensured plenty of big names had the chance to practice the art of a flick-spin this weekend.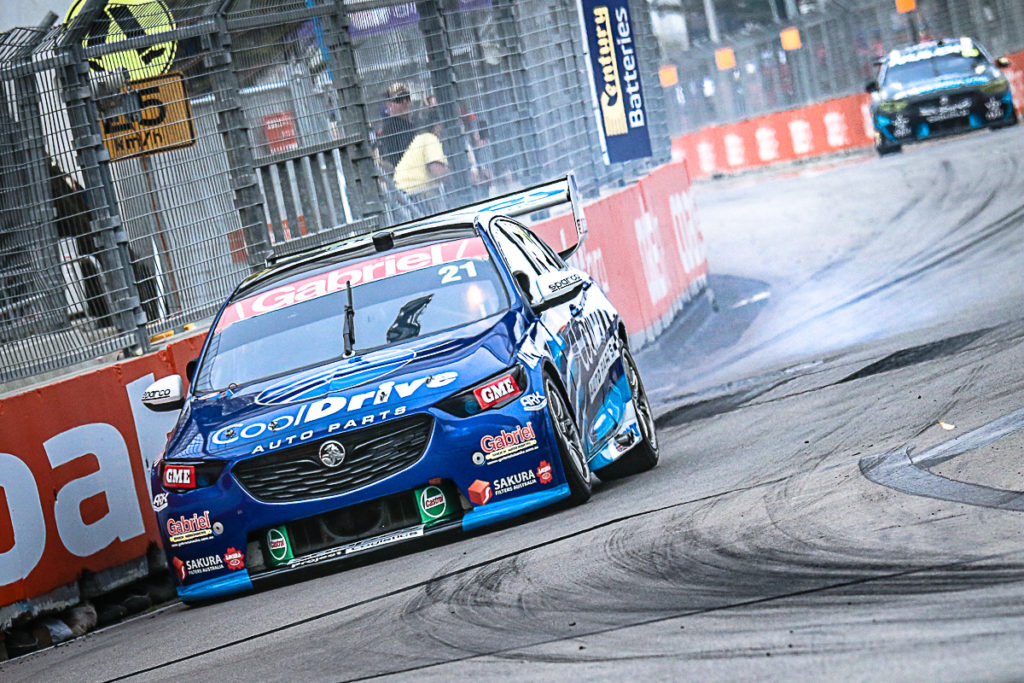 Turn one was a popular spot to fire it down the escape road, though turn two at the top of the hill was the same.
And it wasn't those down in the field doing it; Shane van Gisbergen found reverse twice, Scott McLaughlin was off at turn one and Whincup bowled a wide at the hairpin, too.
Do that in a race and you'll lose a bunch of spots or end up in the fence.
TRIPLE EIGHT CARS ARE STRONG
SO FAR, so good if you're in a Triple Eight-built Commodore.
The Red Bulls were 1-3 at the end of the day while both Mark Winterbottom and Todd Hazelwood featured in the top-10 in both practice sessions, which was a great result from the still single-car outfits.
WAS THE FRIDAY PROGRAM BIG ENOUGH?
JUST the two, 30-minute Friday practice sessions for the cars and stars everyone pays to go and see.
We admit it may seem hypocritical – we complain all the time that there's too much practice – but at the same time there has to be a balance for those who have forked out their hard-earned to rock up.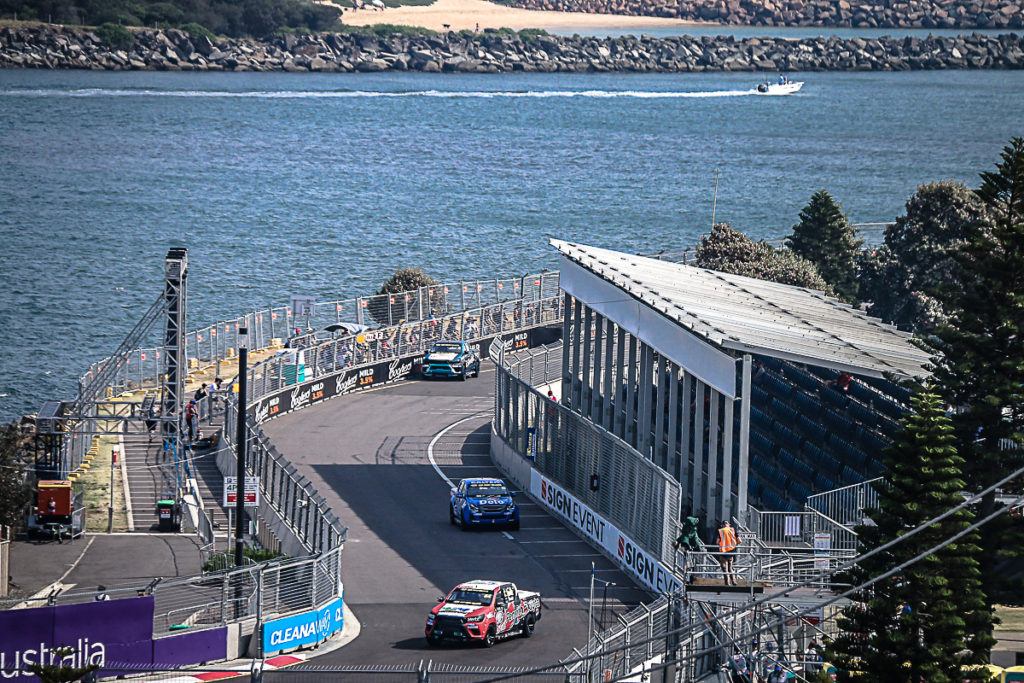 Shift the first qualifier to Friday afternoon, run another 20-minute practice on Saturday morning and then head to the shootout and race to give Friday some real meaning.
With a weaker support program this year there was a long wait between two not-very-long sessions for the main game today. This is a definite 'Not' candidate for Tuesday's Power Rankings next week.
WAU TURNAROUND CONTINUES?
DESPITE Scott Pye falling ill, a promising season of Endurance for WAU seems to have continued with James Courtney in the mix in the fastest, second practice session.
Seventh, and only 0.12 seconds from the ultimate pace, was a solid return to single-driver form for a team that scored eight out of a potential 10 top-10 finishes in the endurance season.
WHAT IF IT RAINS?
"This place will be pretty gnarly in the wet," Whincup said.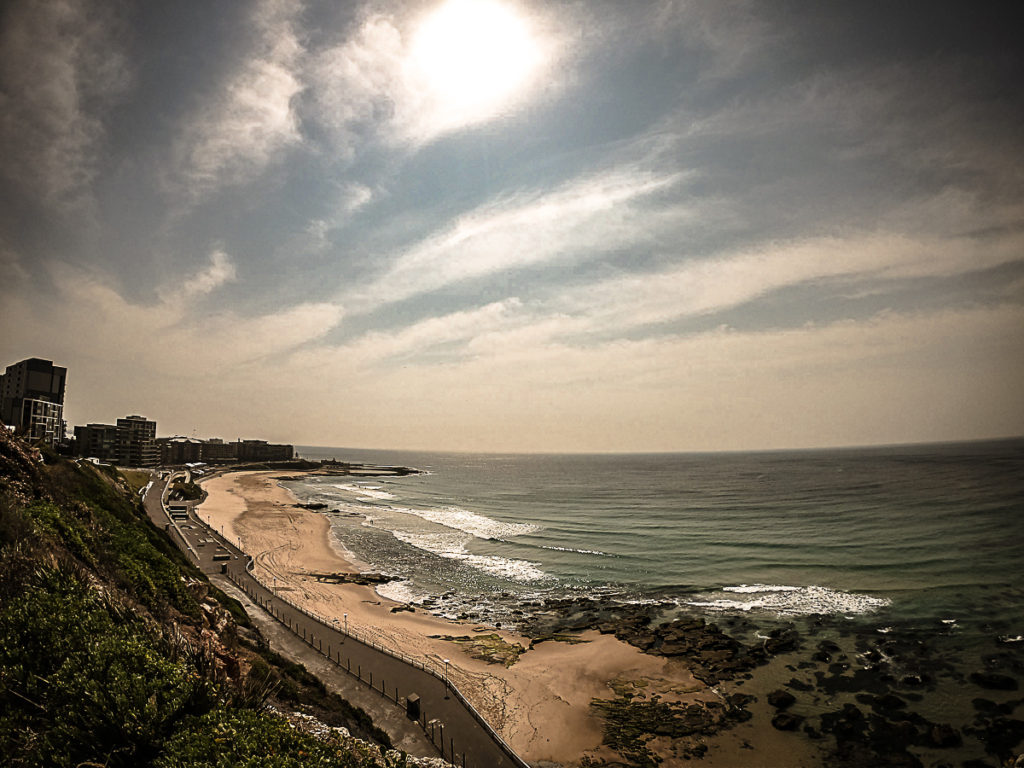 "There's lots of painted white lines, that have been painted black… but I reckon they'll still be pretty slippery."
QUICK POWER RANKINGS
HOT: Teams title fight is red-hot with nothing between T8 and DJRTP today. The red team just needs car 12 to be a few spots further up the leaderboard when it comes to Qualifying.
NOT: Nissan's had a quiet day: not the kind of farewell they'd be looking for.
WHAT: There's not enough race tracks where a) the media centre is located in a working pub and b) there are other pubs in the circuit. It makes buying race track beers cheaper. We note this because we're thinking of the fans.
BONUS WHAT: Unusual to see Super Utes roll over. Never happened before.