SCOTT McLAUGHLIN would have won the 2019 Supercars Championship regardless of a Bathurst win or not – and that's a fact.
WORDS: Richard Craill IMAGES: Mark Walker
ONE of the more negative and frankly unfortunate bits of commentary around the DJR Team Penske dramas of the past two months surround Scott McLaughlin's charge to back-to-back Supercars titles.
Some, both in the industry and in fan-land, suggest that his title is tainted by the events surrounding the Bathurst 1000 and that the name Scott McLaughlin will forever have an asterisk following his 'Two-time Champion' title.
But they're wrong; He would have won the title even if Car 17 lost it's Bathurst win and the 300 points that came with it.
It's hard to argue with social media experts hiding behind a keyboard, but it's impossible to argue with the maths behind his dominant season.
The Race Torque has crunched the numbers based on a scenario that actually did have stewards disqualifying car 17 from the Bathurst 1000 results; be it for the team orders drama or the engine issues revealed at Sandown recently.
The numbers suggest that while the championship would have gone down to the final round, rather than being sealed with an anti-climax a round early, McLaughlin would have still wrapped it up with a race to spare.
Today (Sunday) would have been a dead-rubber, regardless.
McLaughlin entered the Bathurst classic with a massive 598-point lead over Shane van Gisbergen, two points shy of being two full rounds clear of the Red Bull Holden driver.
Basically, it meant if McLaughlin scored zero points at Bathurst and the Gold Coast with van Gisbergen winning them all, SVG would have topped the standings by two points heading to Sandown.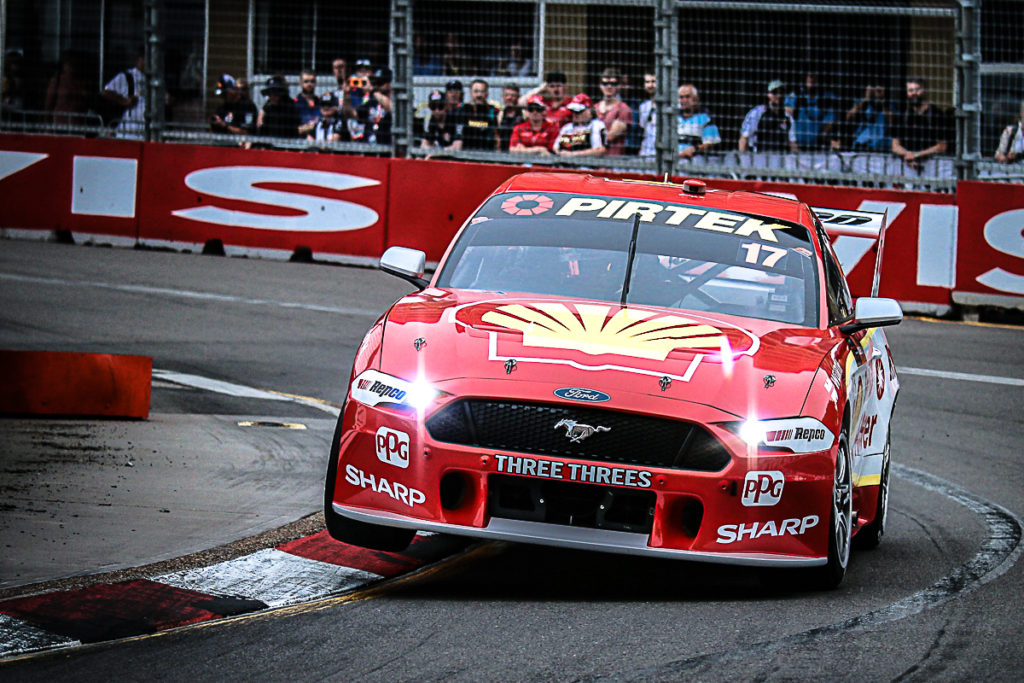 So, let us assume for a moment and work on the basis that McLaughlin may have indeed been stripped of his Bathurst win – which would also see his points from that round vanish as well.
As a result, the van Gisbergen / Garth Tander combination would have been elevated to first place and Shane would have scored the maximum 300 points instead.
That would have reduced the gap to the leader to 298 points heading to the Gold Coast.
That margin would have been reduced to 139 points following the Gold Coast dramas: van Gisbergen netting a second and a win while McLaughlin's spectacular rollover in Qualifying ensured he was a zero-score on Sunday.
Sandown, however, saw a swing back to McLaughlin irrespective of Bathurst: a shocking weekend for SVG saw him score just 90 points to McLaughlin's 177.
Even with Bathurst struck from the ledger, McLaughlin would have led by 226 heading to Newcastle.
In that scenario, Scott would've needed to finish 10th or better to seal the title on Saturday even if van Gisbergen won – which of course, he did.
To make it even more emphatic, Car 17 actually finished second – ensuring that even if Bathurst had been a van Gisbergen win, McLaughlin would have entered Sunday's final race 214 points in front and with an insurmountable lead.
Scott's title was built on the events before Bathurst, not after it. Seven wins from the first nine races gave him a mammoth lead by the time the series' reached Tasmania. Six-straight through Perth, Winton, Darwin and Townsville basically put him in an unbeatable position by mid-July.
It was at that point, rather than a Bathurst victory or a quiet ninth-placed finish at Sandown, that McLaughlin had locked in his second-straight Supercars championship.
Some also note the Mustang's early-season advantage as another contributing factor – and there's no doubt it helped.
But there were also five other pretty handy drivers driving the same car in the first half of the year, before Supercars made their aero changes, and while Mostert was racy early no-one else even got close to the 17.
Hate the game for the events of this year, even hate the team for their rule breaches (intentional or not) if you must.
But don't hate the player – Scott McLaughlin's second Supercars title was more dominant and more crushing than his first.
The young Kiwi, one of the most talented and personable drivers of a generation, has been smashed on social media lately and has every right to feel crushed, rather than elated, for being one of a few to go back-to-back in the history of Australian Touring Car racing.
It shouldn't be like that. Bathurst irrespective, there will be no asterisk on the end of Scott McLaughlin's truly dominant second Supercars championship.