THE FINAL event of the year may have been all-but a dead rubber in terms of the championship, but there was still plenty on the line and worthy of a Power Rankings berth in Newcastle.
WORDS: The Race Torque team, social contributors, special guest 'we can tell you, but we'd have to kill you' experts.
IMAGES: Mark 'Award winning' Walker.
NEWCASTLE was not hot on the weekend but the paddock sure was – alive with debate, dispute, rumor and innuendo.. and that was just the chat about the Monday night gala afterparty.
Once again, TRT delves into the weekend to pick it apart lap by lap and find out what stood out as being particularly tasty, what caused us to groan and what just left us with a slightly shocked look on our faces.
Enjoy the final edition of The Power Rankings for 2019.
HOT
1. NEWCASTLE EVENT
NEWCASTLE is a cracking place to finish the year; a city craving major events, a demanding if slightly sketchy circuit and fantastic visuals for the TV audience – it ticks a lot of boxes.
What's more, there are plenty of areas the fans can get properly close to the action trackside, too, without needing to fork out for a grandstand. It's a great precinct that every year is better organised and better set-up.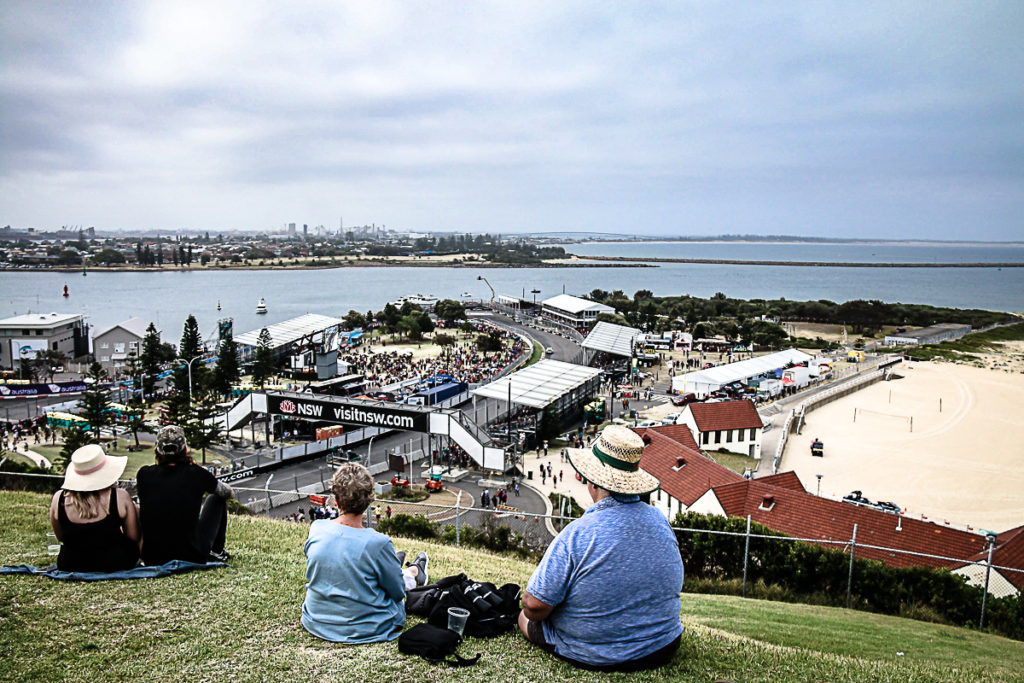 It was heartening to see more business inside the circuit precinct taking advantage of things by setting up their own stalls this year – we can attest that the Bacon & Egg Burgers from the Paymasters Cafe contained all of the bacon.
Outside of the track, Newy has great pubs, the new Trams worked a treat and there were plentiful Ubers working hard. It's a great weekend – highly recommended.
2. SCOTT PYE BURN FROM THE STERN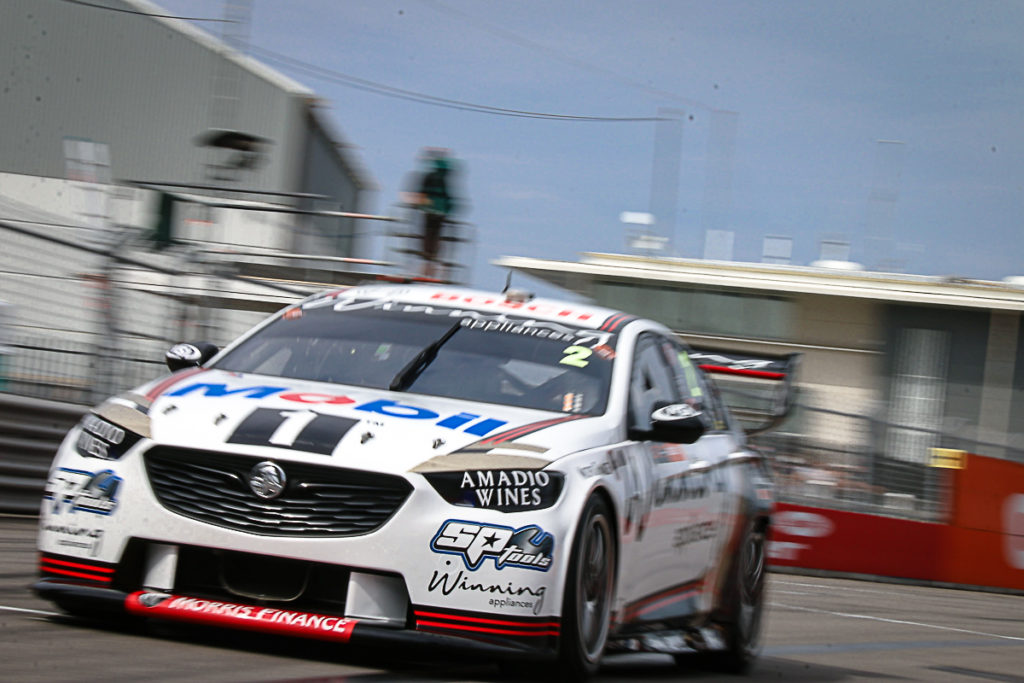 IF IT wasn't for the Garth Tander drive from behind at Sandown, this last-to-sixth charge from Scott Pye may have been the best drive through the field this year.
Armed with a WAU car that was among the quickest on the track, Pye blazed a trail from the tail in an impressive drive that gives momentum towards his new-look 2020 campaign already.
3. SLADE PODIUM
LONG overdue twin top-10s, including a brilliant third on Sunday, were a return to form for Tim Slade who has had a bit of a shocker this year, especially compared to the flying form of teammate Nick Percat.
Failed to crack the top-10 even once between Barbagallo and the Gold Coast but rebounded superbly on the weekend to, at the very least, remind people that he would be a very, very well credentialed co-driver get for the Enduros next year.
4. WAU FORM CONTINUES
WE wondered whether the Holden team's form would continue from two-driver season into the finale' – endurance races have so many more variables that can often mask a true form uptick (or downtick).
But in the case of Newcastle, that wasn't the case with both Pye and James Courtney in red-hot form and legitimate top-10 contenders on both days.
WAU scored 13 top-10 finishes between their two cars in the final four events and eight races of the year.
They scored 14 in total across the first 24 races of season 2019..
5. FABS / CAR 12 DELIVER
MORE than 130 days since they last visited the podium, Fabian and the Car 12 side of the DJRTP garage delivered a podium on both days in Newcastle and helped the team seal their critical team's championship.
Townsville seemed like a very long time ago for this squad, because it was, so this was the perfect lead into the offseason for Car 12.
6. FOX MOTORSPORT AUCTION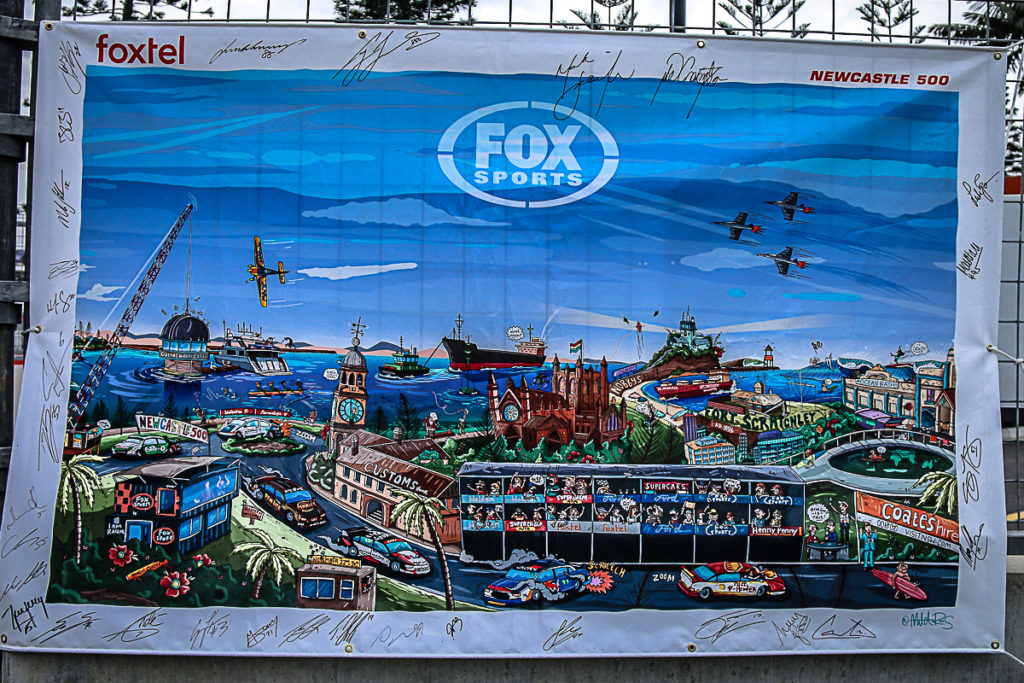 WELL Played FOX Sports, who raised $35,000 in funds towards those affected by the recent NSW / QLD bushfires via the auction of a unique print / painting by the appropriately-named local artist, Mitch Revs.
Read the full story here.
7. TOP 10 SHOOTOUTS
WE'RE still cautious of their overuse, but both Top-10 runoffs in Newcastle were great drama, capped off by van Gisbergen's mighty pole lap on Saturday from 10th in regular qualifying.
8. GARRY'S FAREWELL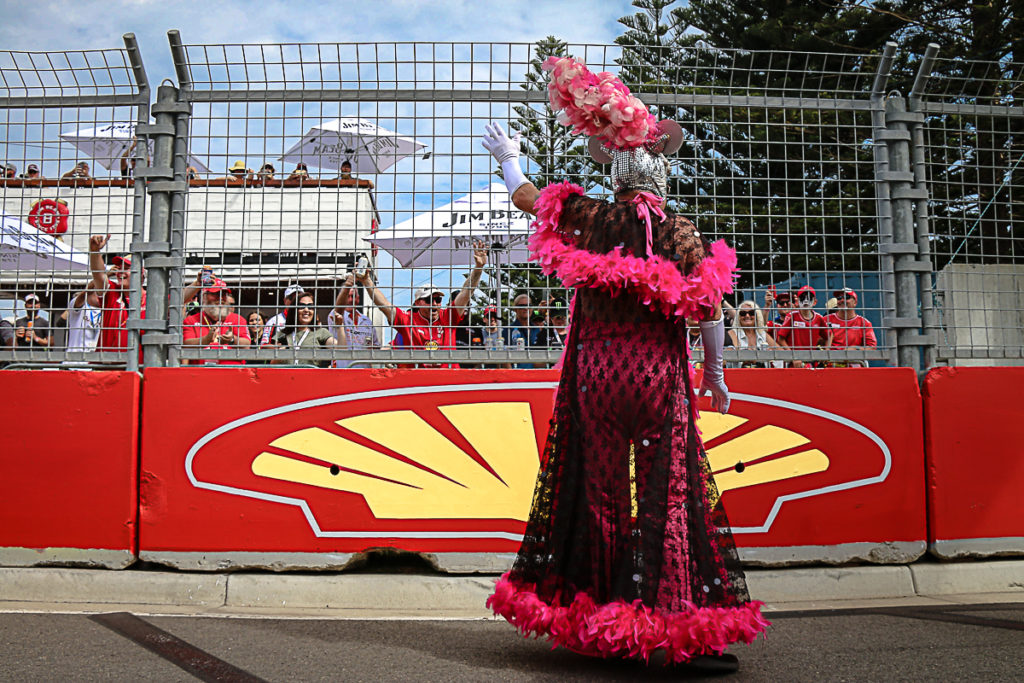 AN emotional parade lap and a moving send-off from pit lane for one of the legends of the sport.
GRM will still exist in other classes (though didn't everyone skirt – pun intended – around the fact it would be TCR Australia), but their Supercars farewell was nicely managed by the series and in a way suited the team; workmanlike, not a lot of fuss, but good results regardless.
9. MARK LARKHAM
Never disappoints.
Larko's iPad! 😡😂 pic.twitter.com/f4RtTZ6S0j

— FOX MOTORSPORT (@Fox_Motorsport) November 24, 2019
10. WE WON AN AWARD!
WE don't like to blow our own trumpet, but if we can't give ourselves a 'hot' for Mark Walker's sensational Supercars Media Awards win for Action Photo of the year, then what is the point of the Power Rankings at all?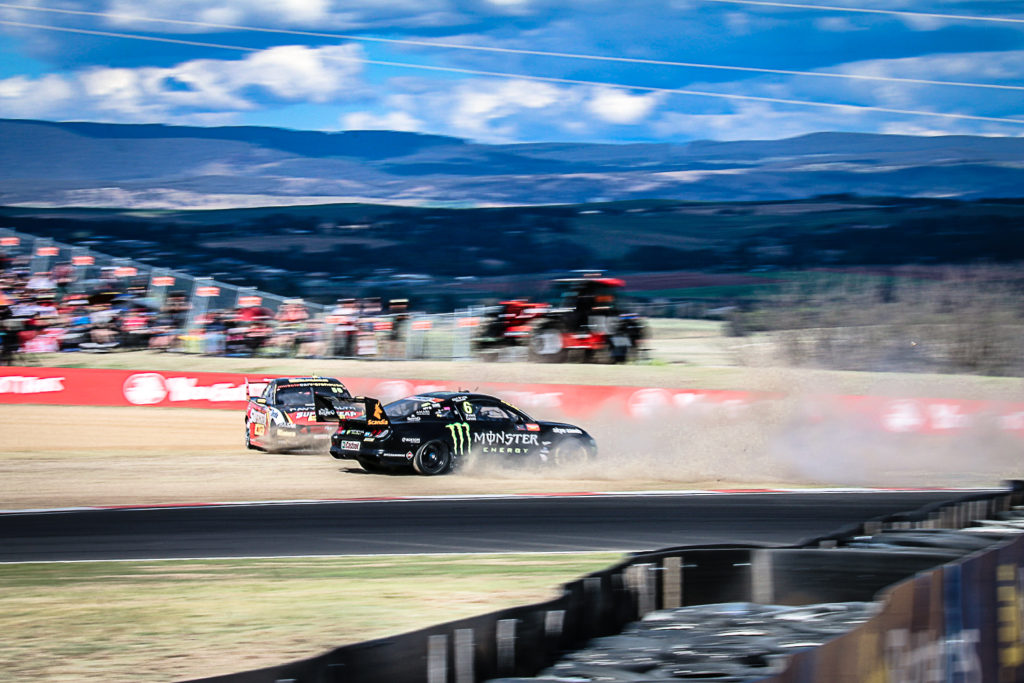 Mark would like to thank Tickford for their uncanny ability to crash their own cars out of the race.
NOT
1. TIME CERTAINTY
SUFFICE to say we got a lot of feedback about the last race of the year going Time Certain.
Our concern is not so much that the race was cut short, it was that it wasn't given a big enough window in which to play to avoid it in the first place.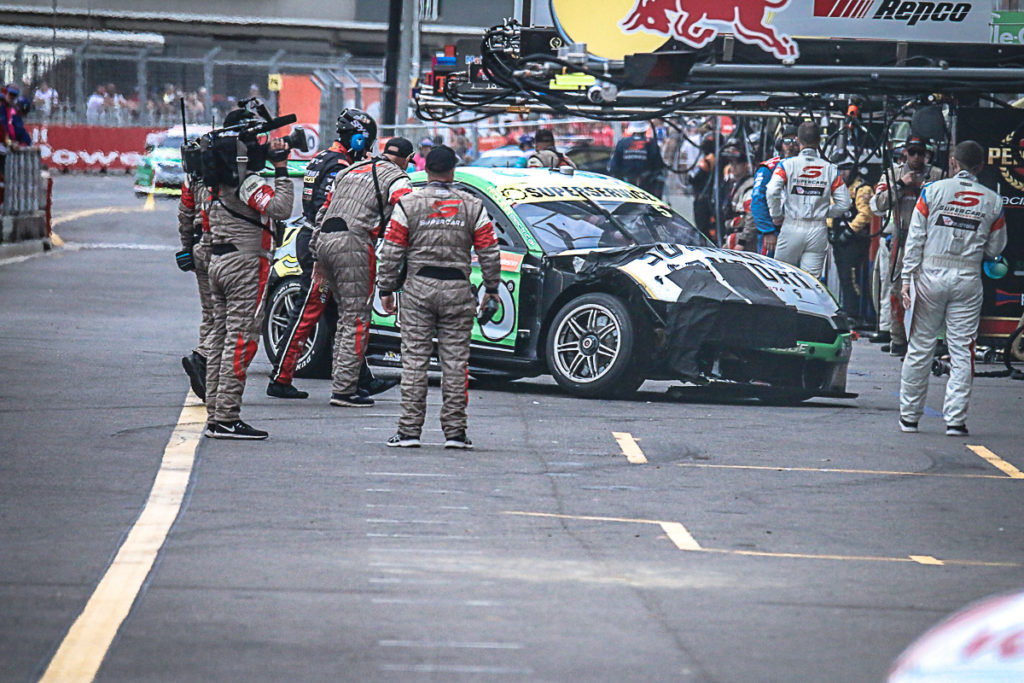 Race 1, which remarkably went Safety Car free, went for 1:55.11s for it's 95 laps – the full duration.
Race 2, which had one Safety Car for a total of 5 laps, went for 1:57.09s for the 93 of 95 lap scheduled distance.
So how close was the first race to being cut, too?
If one short Safety Car is the difference between a race being cut short or going the distance, then there needs to be a review into the event schedules and more time allowed for the race to have a chance of running the distance.
We totally get a race with 6 Safety Car periods and all kinds of drama being cut short, of course. But cutting two laps out of the season finale – laps that would have taken two minutes, 30 seconds to complete – isn't good.
But that's not the most critical point about this: What if we were in the midst of a 2017-spec title showdown?
It would have changed the result.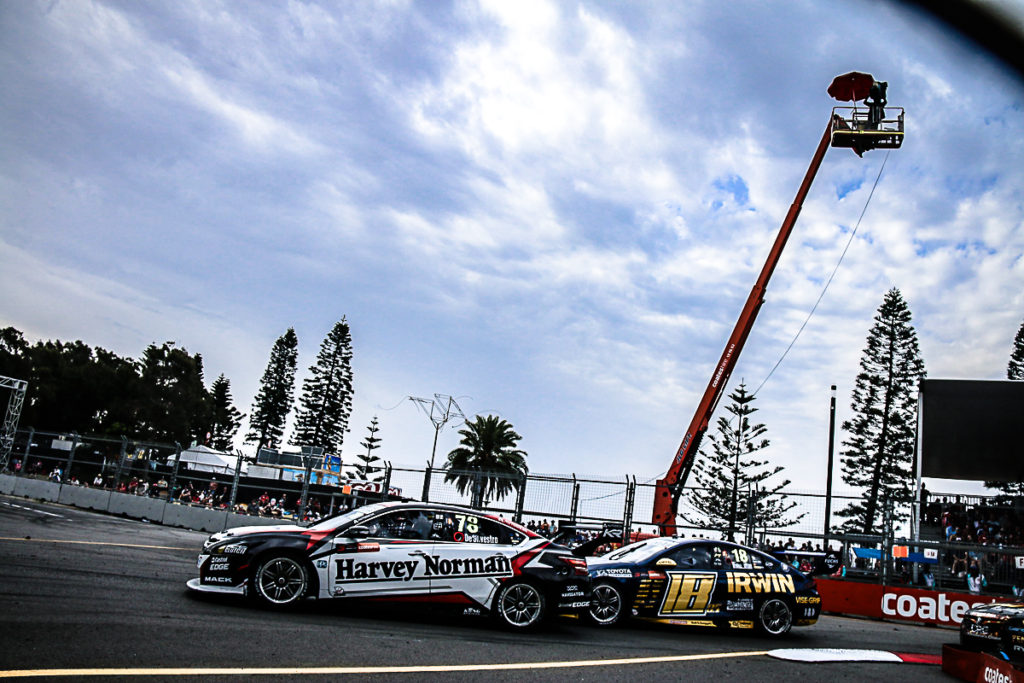 Both races started at 4:15 local time, half an hour later than the races did at the same event in 2018 but a perfect slot for TV (and we documented the good ratings here) of course.
Everyone knew the races would be around two hours long based on previous years. Channel 10 knew the race would finish after their usual news slot yet covered it through the duration anyway. FOX were committed to Trackside after the race regardless, so the reasoning to cull two laps from a potentially season defining race does not seem strong in this instance.
Don't get us wrong; at some point, a race has to finish. We get that and a majority of the fans do, too. But two minutes and 30 seconds of extra racing on Sunday night for the sake of two laps was not, in our opinion, going to change anyone's world.
Not – time certain in last race of year. Start earlier if time's an issue !

— Steve (@StevoRidge1) November 24, 2019
Not: time certainty on the grand finale.

— Kero the Cable Guy (@kerocableguy) November 24, 2019
For all its issues in the final few months, a seriously significant ratings win yesterday for @supercars over the 1st Test on Fox Sports.
Hope the sport now makes a priority to fix its parity, aero, get a more even playing field & sack time certain racing in the off season #VASC

— Tim Hodges (@timmyhodges) November 25, 2019
2. FRIDAY SCHEDULE
JUST the two, 30-minute Friday practice sessions for the cars and stars everyone pays to go and see. We admit it may seem hypocritical – we complain all the time that there's too much practice – but at the same time there has to be a balance for those who have forked out their hard-earned to rock up.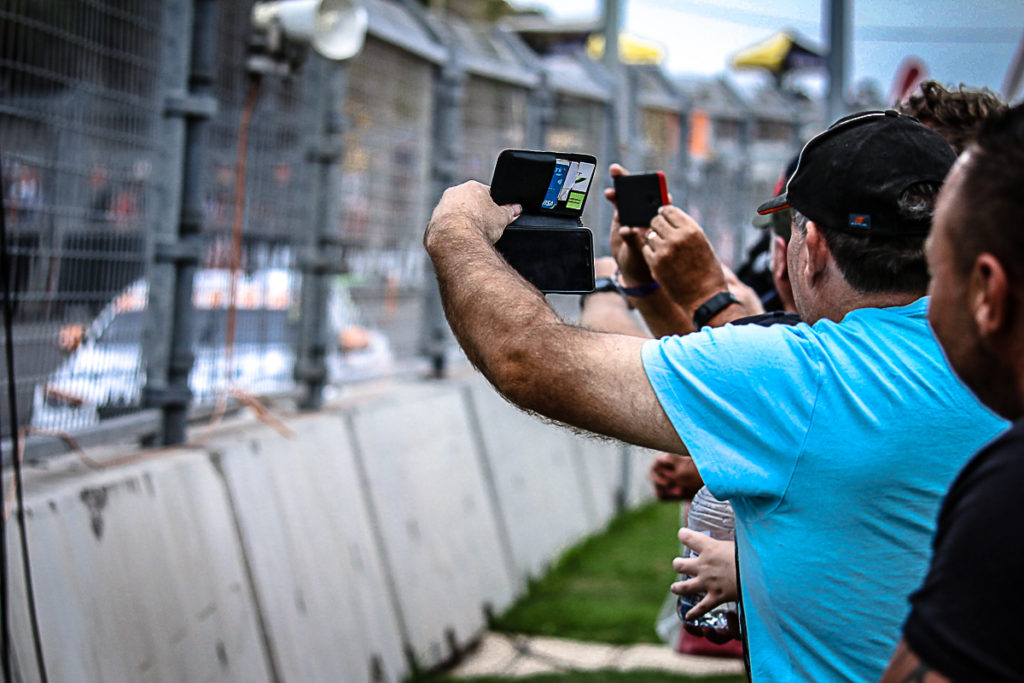 Shift the first qualifier to Friday afternoon, run another 20-minute practice on Saturday morning and then head to the shootout and race to give Friday some real meaning and more meat to Saturday, too.
3. NEWY NEGATIVITY
IT SHOULD be expected given a) the highly controversial implementation of the Newcastle race in the first place and b) the fact it still happens in places like Adelaide and Melbourne after decades of racing.. But the local Newcastle residents protest group stating to the media that they were concerned that a Toyota 86 Sandown-style shunt would endanger lives at their track was drawing a bit of a long bow.
What's more, those complaining about the lack of extra revenue for local business in the city may want to have a chat to the local businesses themselves; several we walked past in the main CBD area while leaving the circuit on Saturday were firmly shut, while those that were open were filled with people sporting racing apparel.
It's a shame for a city that otherwise fantastically embraces such a cool event.
4. ANTICLIMAX?
THE RACING just wasn't that good at the weekend, was it? It just felt flat and barring a few good scraps, a few carve-ups and some cracking drives it was just a bit of a nothing weekend on-track in our opinion.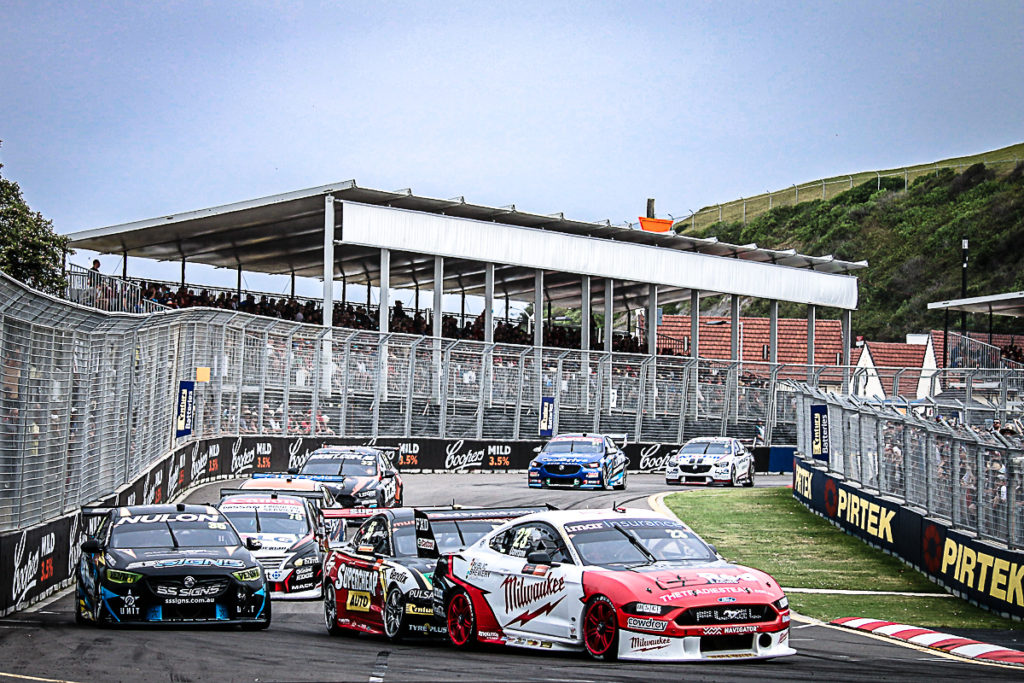 Talking up the team's title is all well and good, but it's not going to draw people to the fence. An odd weekend on-track in Newcastle that we're certain is a result of us being spoiled by the brilliant title deciders of 2017 and 2018.
5. NISSAN FAREWELL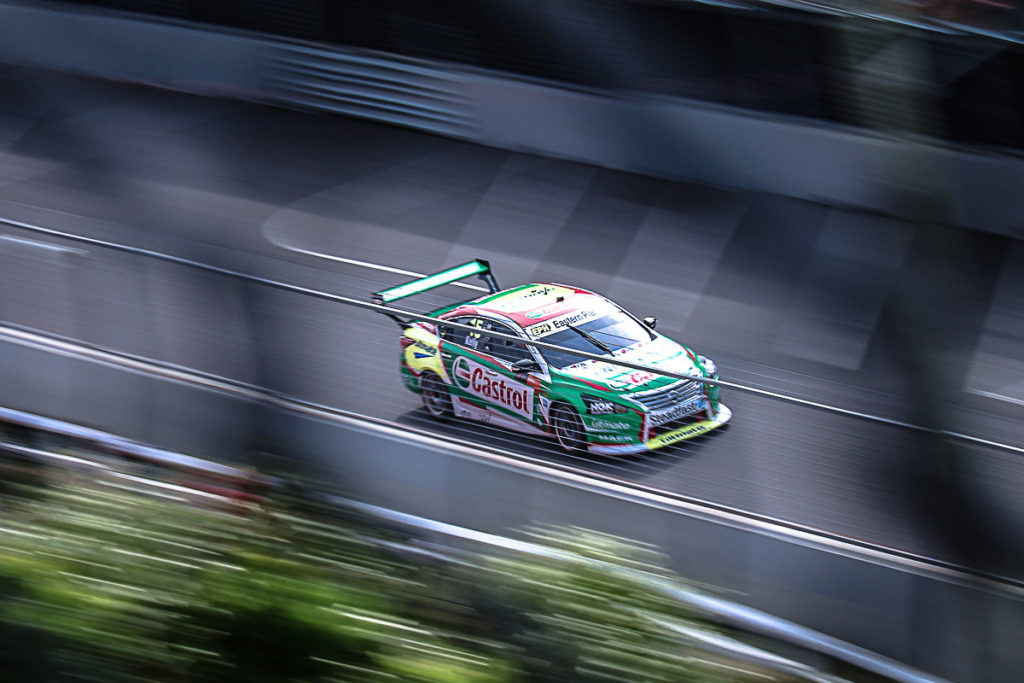 AN oddly appropriate farewell for the Altima that was true to their default setting for the past few seasons; One car somewhere nearish to the mark, the others buried in the pack.
6. TURN 11 CHANGES
POINTS for trying. Didn't do much for passing, though.
7. INTERNAL COMMUNICATIONS
ERR.. did Winton miss the memo, or did the memo not go out?
Hope they hadn't spent any cash on marketing collateral for their June, 2020 event yet! #Awks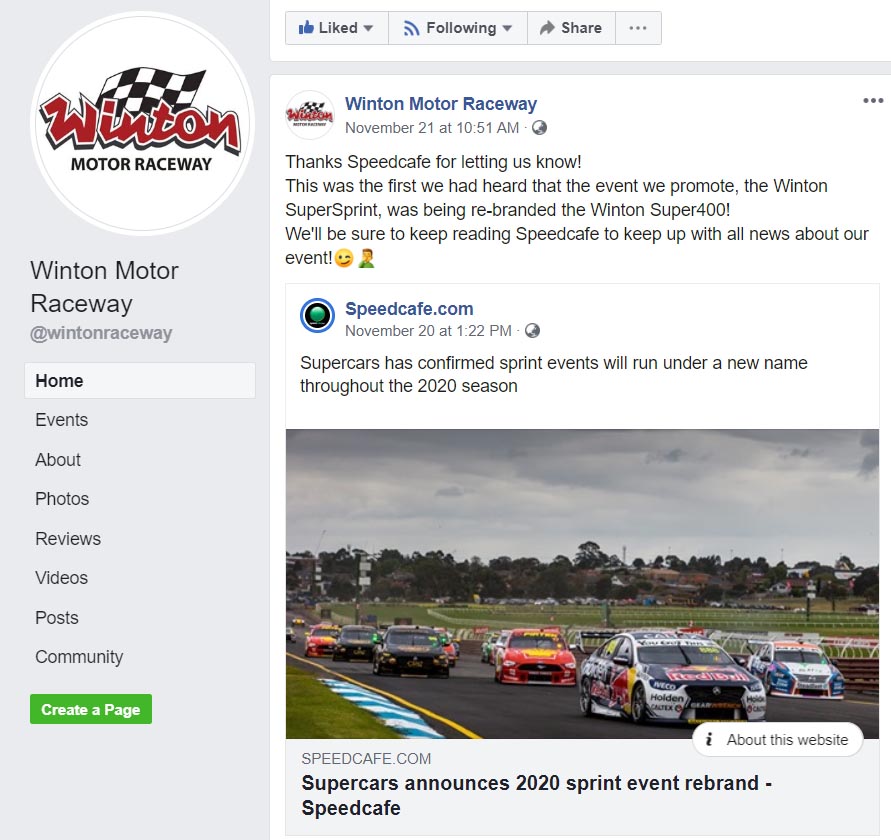 7. TICKFORDS ANONYMITY
WHILE CAM Waters has proven he's ready to take the mantle of team leader away from Chaz Mostert, Tickford had one of those strange weekends where they were just sort of.. there.
Didn't even crash into each other, though they tried hard in Sunday's race though managed to get away from it.
8. SUPPORTS
Super 2's issues have been well documented and hopefully their new prize-pool goes some way towards reinvigorating the two-decades old series next year. Toyota's were good as they have been for much of the season while Aussie Cars were entertaining. But the Utes were the only other support act and.. it just wasn't enough.
There was a Touring Car Masters-sized hole in the Support Program this year – that category not replaced on the schedule leaving the event one short. Needed an Improved Production, a local Production Car or Group N field to add to the support mixture because there was too much downtime and not enough cars racing.
WHAT?
CHAZ HANDOVER
WE loved the humor around this..
We didn't love the fact that Walkinshaw couldn't publicly announce the fact he had signed for the team as it occurred on Sunday evening.
A statement from Tickford came out to media at 10:00pm on Monday night confirming that they had agreed to release Chaz early in time for what we can only imagine was a rushed, Tuesday morning announcement.
But prior to that he was still contractually bound to Tickford and couldn't say he was off to Walkinshaw, even though his helmet was full of 'so long, Chaz' messages from his team.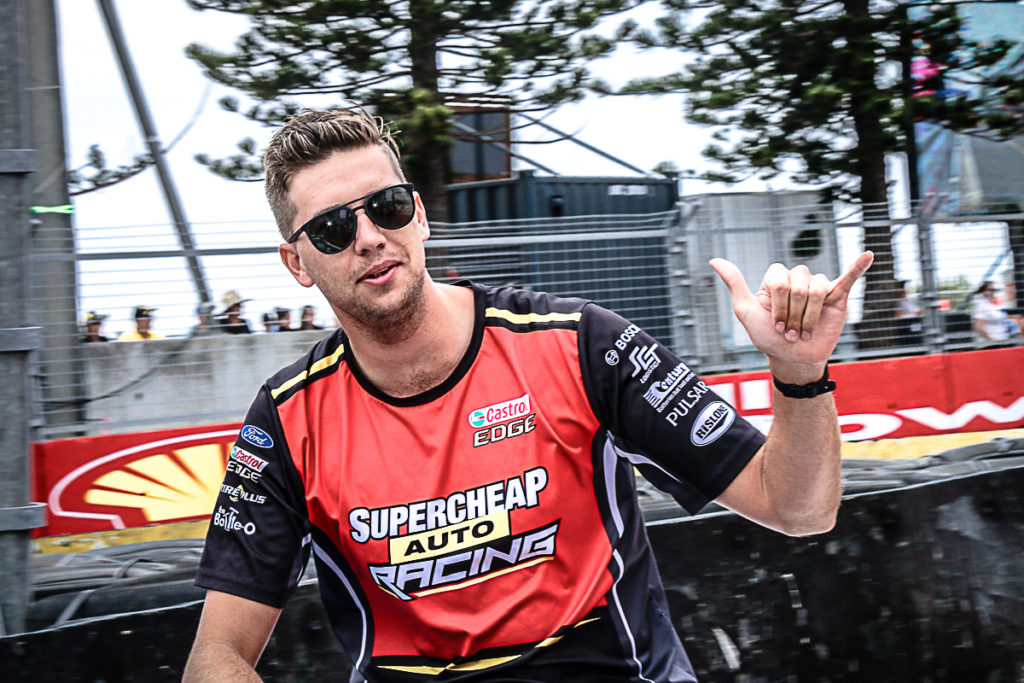 It just made for more awkwardness when Bruce Stewart was interviewed after Chaz's ride down the lane and gave the firm 'we don't know why this happened' line, even if it was with something of a gleam in his eye, when everyone else in the known world knew the deal was done.
Contracts, we know, are contracts – but come on.. a bit of collaboration between both teams could have turned this into a win-win for both WAU and Tickford who would have both got some positive PR out of an amusing stunt that ended in a public announcement to the fans at the venue.
Instead it was just really awkward until the announcement we all knew was coming occurred a day later.
MEDIA CENTRE LOCATION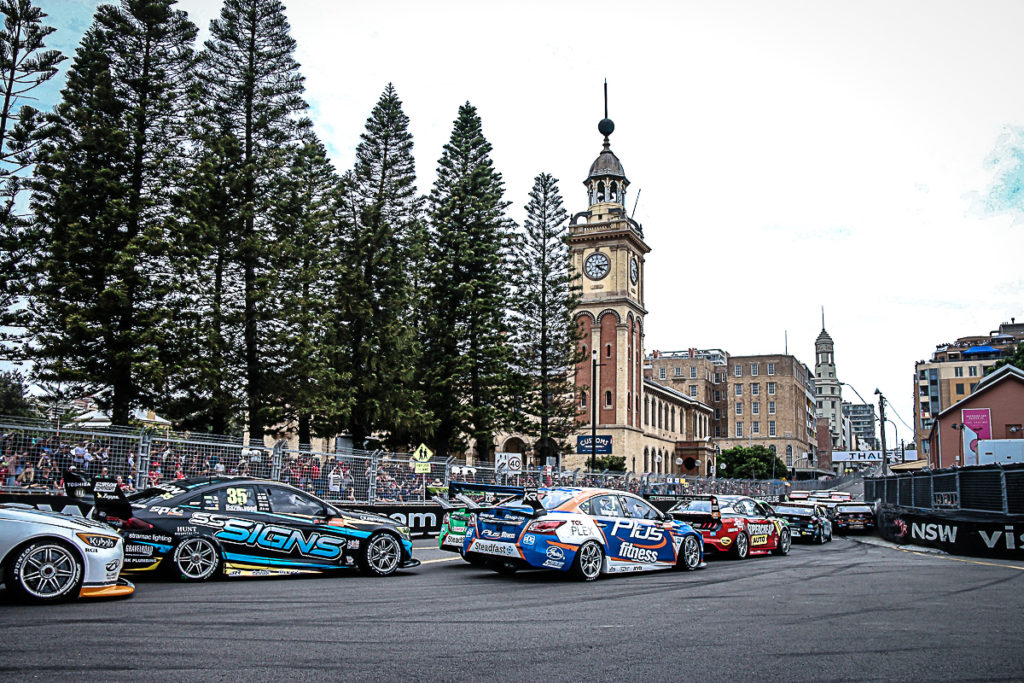 There's not enough race tracks where a) the media centre is located in a working pub and b) there are other pubs in the circuit. It makes buying race track beers cheaper. We note this because we're thinking of the fans.
THIS
'WHAT?!?!?!' was what most people said during the Saturday demo of the RAAF FA/18 Hornet, based nearby at Williamtown. Magical.
Also, one of the best-timed 'end of anthem' flyovers ever recorded.