COMMENT: BOXING DAY SPEEDWAY SHOULD BE BIGGER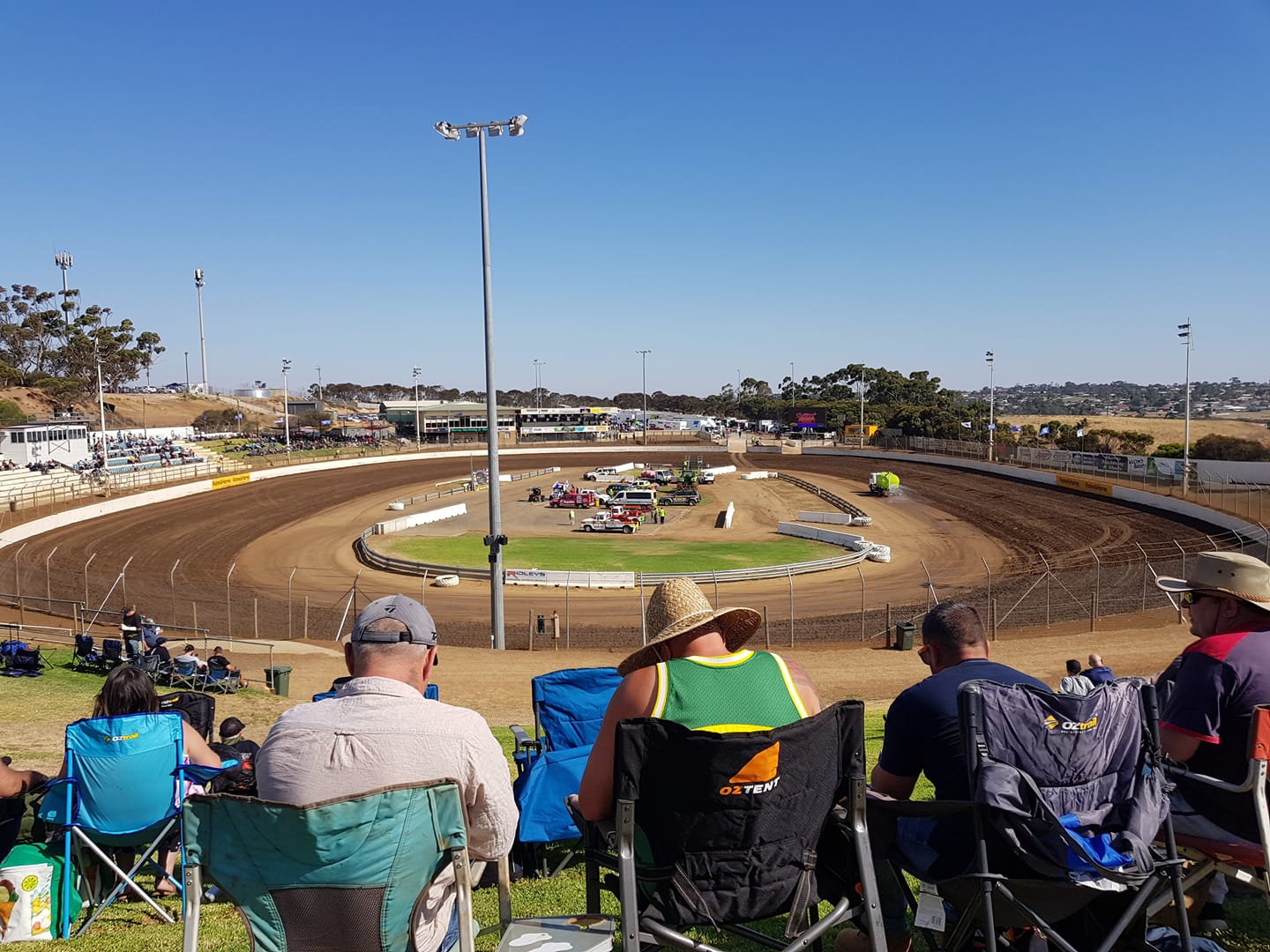 IN AUSTRALIA, just in case you didn't know, December 26 is all about Cricket.
WORDS: Richard Craill IMAGE: Susan Quigley
The Boxing Day test match dominates the landscape the day after Christmas and for much of the next week and it's impossible to ignore.
This year more than 80,000 turned up watch live at the MCG and more than 1.8 million watched around Australia on TV.
Later that night, another 30,000 watched the Big Bash fixture in Perth live with another million-plus watching from home. They're massive numbers for one sport in a single day – unmatched by anything in Australia and it's part of the reason Cricket remains, broadly, Australia's favourite sport.
Boxing day cricket dominates the media, it dominates talk and it's obvious that, even with staple and iconic events like the Sydney to Hobart sharing the same timeline, it's really the only game in town.
Which if, as I am, you are a Cricket fan then that's obviously fine. For me there's nothing better than a dozy day on the couch recovering from events of the day prior, test match on in the background.
What is concerning, if like me you're also a fan of motor racing, is how little people know about the racing events on at the same time because while Boxing Day is the biggest day on the Cricketing calendar, it's also the same for the sport of Speedway.
By my count, there were five major Sprintcar meetings behind held on Boxing Day night this year and even from a brief look on social media they all looked massive.
While the World Series Sprintcars kicked off their 2019-2020 calendar at Murray Bridge Speedway in South Australia, over in Perth the winged monsters were also playing to a full house at the Perth Motorplex.
Over in Victoria Avalon Raceway held their annual Gold Cup while the Ultimate Sprintcar Championship (USC) rumbled along at Valvoline Raceway in Sydney's West – a venue much in the news of late.
Meanwhile, up in Brisbane it looked like plenty turned out to Archerfield Raceway as well.
Now it's impossible to get an accurate spectator count because the circuits don't release attendance (they should – it would put several sports to shame). But surely there must have been 45,000 watching Sprint Cars on the December 26 this year. That's a lot – more than any single day of test match cricket this summer, outside of the MCG.
The problem with that is that, outside of the people at the venue and the real die-hards willing for fork out for pay-per-view live streaming, bugger all people know about it.
Of course, it's silly to compare Cricket – a sport quite literally a part of the Australian psyche – to a bunch of men and women sliding around on dirt at places that are far, far from the Adelaide Oval… but in this instance, I think it is worthwhile.
Based purely on numbers of people through the gate there's a valid comparison to be made to other significantly more major sports.
If there were 7,000 at Murray Bridge the other night, then that places it in the ballpark with the average crowd watching the Adelaide 36ers play matches in the Adelaide Entertainment Centre.
Let's say there were 8,000 down at Kwinana the same night – that places that venue bang in the middle of the average attendances the Perth Glory draw for their A-League home fixtures in the West.
Both of those sports generate regular TV news airtime and newspaper reporting, have live free-to-air and subscription TV deals and major sponsors tipping in cash.
Speedway, with the fullest of respect to the loyal supporters in business and in the media who continue to chip away at backing their sport, has none of that.
And it doesn't make sense, because in every sense a night at the Sprintcars should be Motorsport's version of the Big Bash league.
Supercars are trying desperately to generate a 'short form' version of their product, racing under lights at Sydney and Perth and trying to build those nights into an entertainment filled spectacle.
But even the tight confines of Barbagello, even with lighting, can't compare to the atmosphere generated in a stadium, under lights, filled with cheering fans. Which, incidentally, is exactly what Speedway has.
Sure, Speedway venues are tiny, basic facilities when compared to the massive stadia around Australia, but then they haven't had the billions of dollars of government investment, either. They're also not located in ideal positions, but then again, it's probably less expensive for a night out at Archerfield than it is at the Gabba.
What's more, the format plays exactly to what we're told the modern sports fan wants; arrive at 5pm, leave by 10 and in the meantime be entertained with non-stop action on the track which is exactly what Speedway offers.
The main problem is that there's no uniform promotion or marketing behind it. The pie isn't very big and everyone is squabbling over their piece of it.
Try as they might, Speedway Australia is a legislator and not a promoter. The tracks do their own thing and as a result they end up competing against each other for cars, drivers and attention in an already tiny market.
While it's great that as many people attended five separate events, in five states on one night, imagine how good it would be for the sport if most of those cars were at one venue, with a sold-out crowd of 20,000 and live TV.
Those major events are the things that kickstart something big. Remember the day 80,000 turned up to watch the New Year's Day Big Bash game in Melbourne? That was the making of the BBL – the moment it crossed from summer sideline to major sporting attraction.
Speedway doesn't have the same background, the grass-roots, ingrained in the psyche vibe as Cricket, but a major boxing-day show could have a similar effect, or at the very least elevate it considerably higher than it currently is.
I'm far from the first to suggest it and this is no revolutionary concept; but it's clear that Speedway requires someone – dare I say it, a Tony Cochrane-like figure – to grab it and haul it forward. There will be risk and there will be casualties along the way as there were when Australian Touring Cars were picked up by the scruff of the neck and driven into the modern age back in 1997.
But it needs someone to dig deep, pony up the cash and invest and at the same time it needs the sport to be willing to have a go. Both will be hard work to execute.
Until that happens a great sport is likely to remain trapped in summer obscurity despite being in an ideal position. For while Supercars continually contends with Aussie Rules, Rugby League and other forms of motorsport for attention, Speedway could have a relatively clear run.
Because while Cricket dominates, the A-League and NBL remain (in comparison, at least) on the fringe of national sporting consciousness. If Speedway could get even 50% of the revenue and attention of those two latter leagues, it would be one of the biggest forms of motorsport in the country.
Nine summers ago, Cricket Australia took a massive punt on launching the Big Bash league. Now it's one of the 10 most attended sporting leagues in the world, draws a million people a night for six weeks on TV and has elevated Cricket to a new level each Summer.
It's time someone took a punt on the humble night out on the Dirt and did the same.