QUICK CHAT: BTCC TEAM BOSS DICK BENNETTS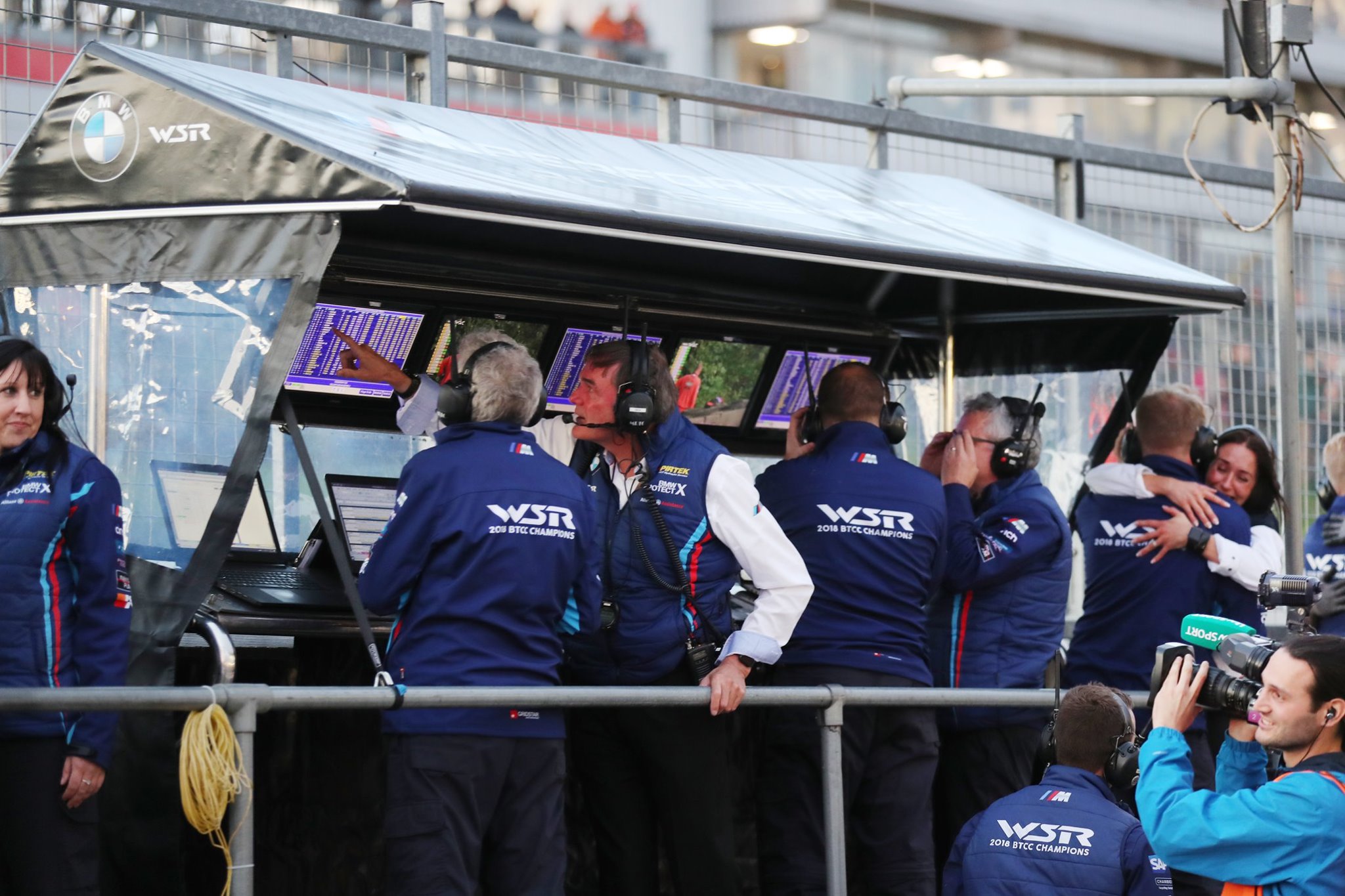 WEST SURREY RACING may not be a familiar race team name to a large amount of Aussie fans, but they're riding the crest of a wave in the top UK series at the moment. The Race Torque cornered their ex-pat Kiwi boss Dick Bennetts for a chat.
INTERVIEW: Richard Craill IMAGES: Courtesy of West Surrey Racing
FEW TEAMS in the history of the British Touring Car Championship have had the kind of success in recent years as West Surrey Racing.
Founded by ex-pat New Zealander Dick Bennetts in 1981, the team had its hand in developing some of the most famous drivers in the history of the sport – Senna included – before becoming a BTCC powerhouse in the halcyon era of the Super Touring days as the factory team first for Ford, and then Honda.
The team won their first championship in 2007 with Colin Turkington and has since become the factory squad of BMW in the championship.
This year, Turkington sealed his fourth BTCC title for the team in a dramatic end of season showdown that saw a controversial clash with factory Honda ace, Dan Cammish.
With the BTCC season over in October, team boss Bennett's took the opportunity of the off-season to come to Australia – ostensibly for his Daughter's 21st birthday.
However, given the Supercars season finale' fell a week before the celebrations a trip to visit old mates in the Supercars paddock seemed appropriate.
After we spied him engrossed in a Super2 series session with Triple Eight boss – and old BTCC rival – Roland Dane, Dick was kind enough to give The Race Torque some of his time for a brief chat on the state of play in the BTCC, his thoughts on learning from Supercars and much more.
TRT: It looked like a hugely dramatic championship finale for you guys, as is often the case with the BTCC…
Dick Bennetts: I was just talking to Adrian (Burgess) and Roland (Dane) about it. We felt gutted after race two when Colin got spun around, but we called it karma in race three when Dan's brakes had a problem and we won it.
After Race two I thought it was gone. After race three.. we had a great night Sunday night. It's just heads down ready for next year.
TRT: Now you're a month or so out from the championship decider, what are the overriding emptions from the year?
DB: Not only for Colin winning, but for Andrew (Jordan) because it's the first time we've finished first and second. I found it difficult because I wanted them both to win – but of course only one can win it.
We went back through the year and Andrew had a bad Donnington Round two where he had an accident so he couldn't race two or three, the car was too badly damaged.
If he'd only got six points in one of those races he would've won it, so it's amazing.
TRT: It's pretty remarkable the success you have had, consistently, in the BTCC lately given how tight the racing is and how they manage the competition..
DB: We were very happy to finish first and second. But the same old problems that happens here.. if one car dominates too much, so we had our boost, because of our turbocharged engines, we had our boost adjusted down… even though our engine was exactly the same as it was in 2018 when it was in the 1-series, now it's in the 3-series. We complained, as we should do, but the BTCC boss man says it's the show – we want to be top of the show!
TRT: Obviously some familiar faces in this paddock – is that what brings you to Newcastle?
DB: It's my daughters 21st birthday.. the last time I was here she turned 18. She lives in Sydney. I looked at the calendar – her Birthday is actually Tuesday – and the party is next Saturday. I looked at the calendar and thought 'hang on, the V8's are on in Newcastle' so I took an early flight out of London!
Roland I've known for many years, Adrian (Burgess) from when he was back in the UK, for when he worked for Trevor Carlin. Trevor worked for me in F3 days.. There's a few others as well to catch up with.
TRT: Do you watch Supercars back home?
DB: It's great. I've not in my home at the moment because I'm having it renovated so I don't have a TV and am missing all the races but as soon as we move back in we've got a big new TV coming, Sky Q coming and we'll be back to recording everything! It's a great championship.
TRT: Can you learn anything these days? The series' are very different but is there anything you can pick up from what Roland are doing, or what the series are doing via Adrian, for instance?
I'm asking questions already. We can (learn from Roland) because the BMWs rear wheel drive whereas if we had a FWD car you probably couldn't learn much. The regulations – it's the grey areas in the rules and we all look at that. I've been following that this year.
It's a tricky one and I joke that when I stop owning a team I'll become a scrutineer and I'd love it! Having been involved in Touring Cars, Super Touring, Right through I'd love to be a scrutineering and sit on the other side of the fence.
TRT: Where's the BTCC at right now? From the outside it looks as competitive as ever..
DB: 30 cars, every year 30 cars max grid. 30 races. We change the formats around, all the teams we sit around and Alan Gow the boss throws ideas unto the pot, how do we make it more exciting, change the format around a bit change the tyre rules around a bit. There's always little tweaks each year.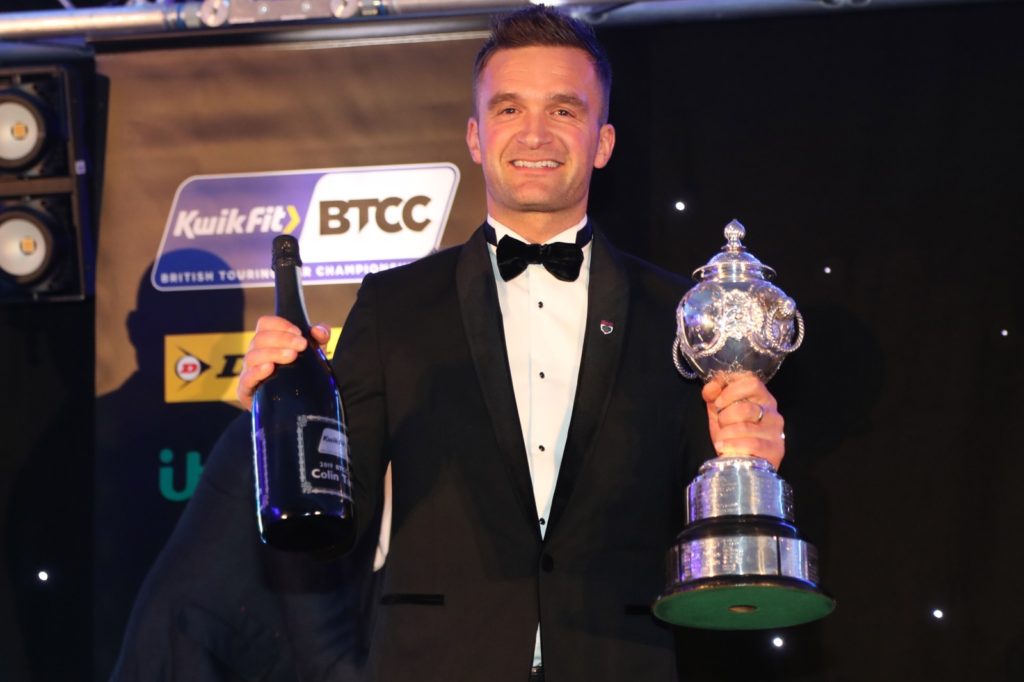 In 2022 they want to go hybrid. The brands all into some form of energy saving. We don't get much support from Munich, from BMW head office, we're supported by BMW UK. With the BTCC rules we have to run a production chassis, production doors, and bonnet, all that sort of stuff.
They did try and bring it (the introduction of the Hybrid systems) forward to 2021 but we said no, the original agreement was for '22. They tell you it's cheap but we presented back to TOCA engineering department with what we believe it will cost each car to change.
And it's over double what they said it would cost us…
TRT: Pirtek have after many years ended their support of Andrew Jordan, who's clearly one of the best in the championship. Will he be back with you next year?
DB: Not yet. His contract expired at the end of October but we've granted him another month because he likes us, we like him, BMW like him so we are trying to work together. By the time I get back on December 3 we should know if he's in or out.
TRT: Finally, it strikes me that Colin Turkington is perennially underrated outside of the UK, probably because the series doesn't have the global profile it once had – but how good is he really?
DB: He's four-times champion, all with WSR. He's fantastic. He doesn't get rattled, he's matured, level-headed, doesn't take people off. Absolute master. But then AJ could have easily won this year as well. Having the two top guys there this year has helped our new lad in Tom Oliphant and Tom can't believe how competitive it is. It makes him lift his game.
We pride ourselves on equal treatment, there's no new guys come in. when new guys come in they say 'oh, Colin's number one' but no, everyone's equal and the best man wins.
TRT: It strikes me that with his rear-drive experience he'd be handy in one of these things (thumbs towards one of Triple Eight's Commodores)..
DB: I'd love to see him have a run (in a Supercar).. but I don't want to lose him!