HISTORY is unlikely to look back fondly on the 2019 Formula 1 World Championship – especially if you look at it in the record books only.
WORDS: Dale Rodgers
IMAGES: Red Bull Content Pool, McLaren, Ferrari Media, Williams Media, Renault F1 Media, Mercedes AMG F1 Media
ON paper the season was a rout by Lewis Hamilton and Mercedes-AMG – and a rout it was.
However the record books won't show some of the excellent mid-season racing (Silverstone, Austria, Germany), the tension between the Ferrari teammates, McLaren's rise, Honda's resurgence and all of the other highlights.
Was it a classic season for the ages? Hardly. But there was still plenty to take away from it – which is exactly what we're looking at here.
Lewis Hamilton & Mercedes dominate
Mercedes-AMG F1 arrived in Melbourne keeping a close eye on Ferrari and Red Bull. There was enough early testing evidence to suggest that things were not going to be easy for Hamilton, Bottas or the defending F1 Championship Team.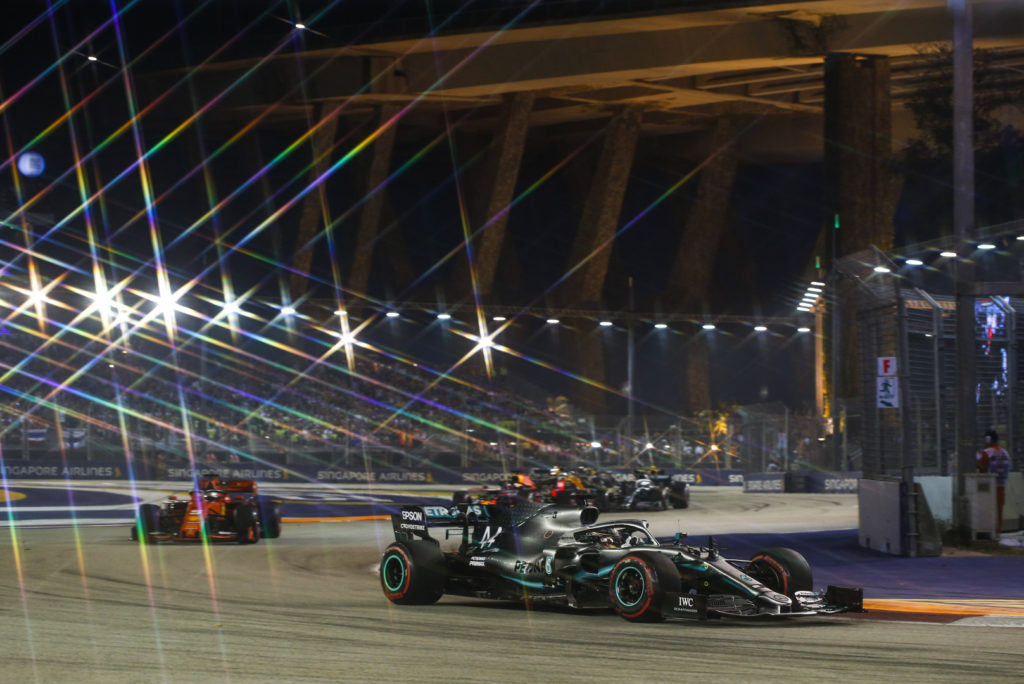 That theory was washed aside by 6.00pm on Sunday 17th March with both drivers dominating the podium at Albert Park and setting up an astonishing run of victories and podiums as the season progressed. Valteri Bottas was the man on top at Albert Park and his famous quip after crossing the line of "To Whom It May Concern, Fuck You" was designed to send a message to all and sundry that he was going to take the challenge up to Lewis Hamilton.
Now, it is fair to say that Lewis likes a challenge, and after Melbourne he went on a rampage winning the next six out of seven Grand Prix. By late July, when the F1 circus travelled to Red Bull's home track in Austria, Hamilton looked unstoppable, only for Verstappen to spoil the party with a great win in front of a delirious crowd.
Hamilton went on to win another five races ending with eleven wins for the season. Oh, and he did relegate Bottas to Number 2. Conclusively.
He opened up at the USA F1 Press Conference after being crowned World Champion for the sixth time.
"No way has it been the easiest. It's been the hardest year for us as a team. We lost Niki this year. A crucial member and a real pivotal member of our team and the emotional rollercoaster that we've been on with losing him, and a race where I didn't have Bono here, outside of the car, just trying to remain focussed throughout the year. That is the toughest, and only really other athletes who are at the top of their game can really, probably related to it, probably because it's just: arrive: week-in, week-out, can't drop the ball – like I did yesterday, for example – and being about to bounce back from the tough… the lower days. And this car has not been easy, not been easy for us. It's not been easy for us," Hamilton said in a somewhat serious overtone.
"I've got enjoy right now. Tomorrow's not a given, I don't know what's going to happen over these next days or months but what I have to do and what we all really should try to make sure you enjoy each day because one day you're here and one day you're not. So not trying to think of what's going to happen potentially at the end of next year or 2021. I believe that I have the ability to continue to grow and to do more with this team and within Formula One and so that would be the target but time will tell. Right now I just focus on trying to be as fit and healthy as I can be and smile as much as I can and enjoy this beautiful journey we call life," he concluded.
Hard to see Hamilton or Mercedes being knocked off the perch in 2020. The unanswered question of course is will Lewis re-sign….go to Ferrari….or just retire to his new found vegan lifestyle.
Ferrari are still ….. Ferrari
Clichés abound.
Grabbing defeat from the jaws of victory.
Falling on your sword.
If there is drama in Formula 1, bet that Ferrari are somehow involved. Under the guidance of new Team Principal Mattia Binotto, the sport's most famous team bounced out of winter testing looking all the way a winner.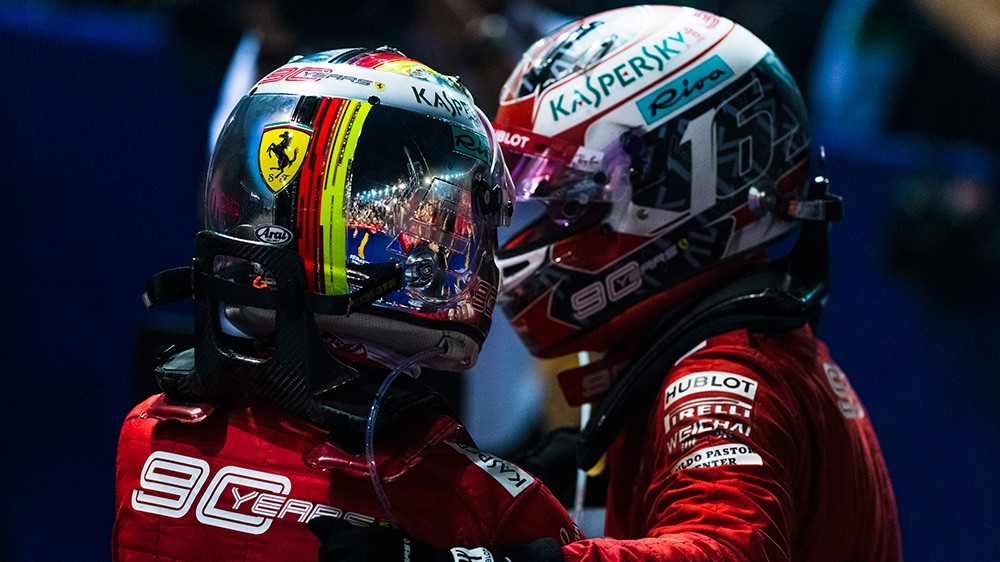 However it was perhaps a false dawn. Mercedes were on top at the season opener at Albert Park in Melbourne. Vettel and new signing Charles Leclerc finishing in fourth and fifth behind the two Silver Arrows and Max Verstappen's Red Bull.
It wasn't until September at Spa that Charles Leclerc delivered the Scuderia its first win of 2019. That win was 13 rounds into a 22 round season!
Along the way there were a smattering of podiums, but the focus was more on the simmering relationship between new boy Leclerc and Vettel. It was reminiscent of how Daniel Ricciardo got under Sebastian's skin in his 2014 year at Red Bull. Leclerc was denied victory on a number of occasions by poor pit wall strategy and an obstinate team mate. Invariably it escalated to both Ferrari's crashing into each other at the penultimate round in Brazil.
Reflecting on Ferrari's season, team Principal Mattia Binotto told journalists at a media lunch that its optimism and expectations changed drastically after testing.
"We were certainly quick the first week," said Binotto. "We were very strong.
"We thought we had a clear performance advantage on all the competitors to say the truth, that more or less in the first week we were half a second faster over other teams.
"On the second week [of testing], Mercedes brought upgrades. If we look at the overall best lap time of the second week, when everybody was trying lower fuel configurations and was starting pushing on the engine mode, we did exactly the same lap time of [Lewis] Hamilton."
"I think we still had a great confidence of our performance," Binotto said. "Going to Australia we had a good level of confidence that we could battle for the victory."
"But once there it was a cold shower for the entire team. We realised that our performance was not great enough." Binotto concluded.
And he was right. Ferrari should have been shadowing Mercedes the entire season, but once again it slipped away.
The Rise of McLaren
At the Australian Grand Prix, The Race Torque analysed the on track performance characteristics of each car at the fast right hand Turn 14. Both McLaren's looked edgy and lacked grip. Turn the clock forwards to Abu Dhabi and they emerged as the clear fourth team in the F1 World Championship.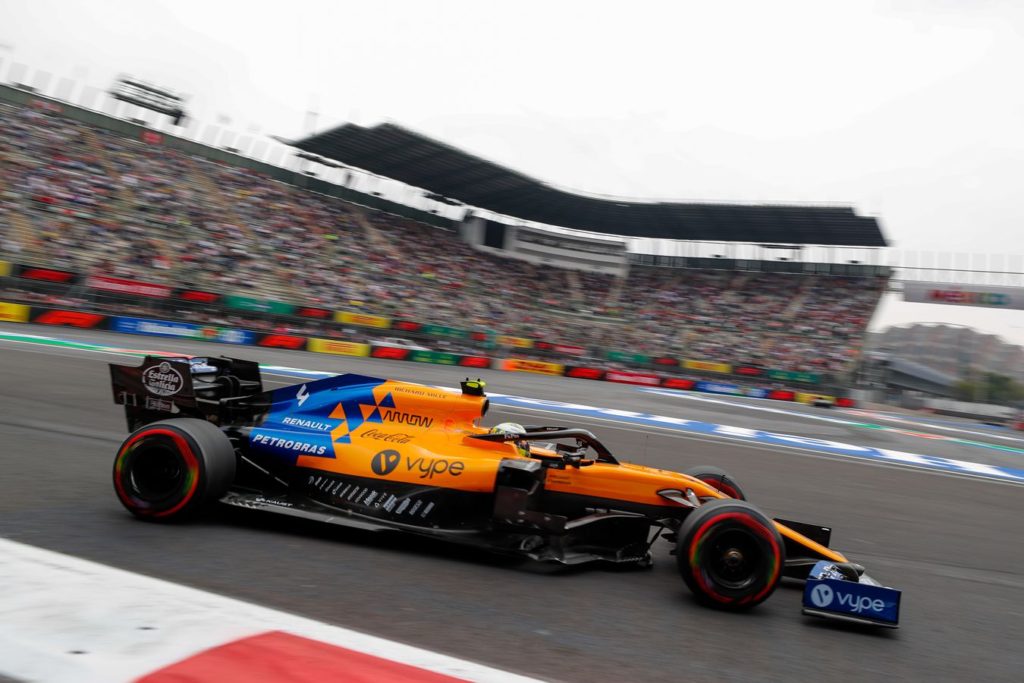 "It's been a big achievement given where we've been the last couple of years," said McLaren Racing CEO Zak Brown. "I think the team's done an excellent job, both at the factory and at the race track.
"The drivers are doing a very good job, bringing the car home and in the points often. So it's certainly been a pleasure racing this year, when I look back to Abu Dhabi last year."
"Everyone is contributing. Renault has played a big part in us getting more competitive again. They've been a fantastic partner." Brown added to the assembled media at Abu Dhabi.
Although McLaren made every effort to praise its two year old partnership with Renault at seasons end, it had some three months earlier announced a switch to Mercedes power from January 2021. It seemed a very early reveal of the ultra-successful former partnership, given McLaren were only some 18 months into their current Renault deal.
Despite the politics this was a team on the rise. There was a lot of belief in Carlos Sainz Jnr's ability but in 2020 it really shone through. He is a genuine front runner in the right machinery. Backing him up was one of the three F2 graduates, Lando Norris. Young and fresh faced he looked at ease in the paddock and held regular media sessions with the Sky Sports F1 team and did it with professionalism way beyond his twenty years.
This is one rivalry that has not yet degenerated and if McLaren can keep the peace, they have two stars on their hands, in what appears to be a very good team environment. 
Daniel Ricciardo and Renault Report Card
On the surface it looks bad. But dig into the data and Renault clearly picked the right driver in Daniel. End of season report cards by respected media outlets such as Autosport and Motorport.com all have Ricciardo well inside their Top 10 drivers.
Add to this the ratings by the drivers themselves putting Ricciardo in 6th and he can take some solace from what was a difficult baptism with Renault.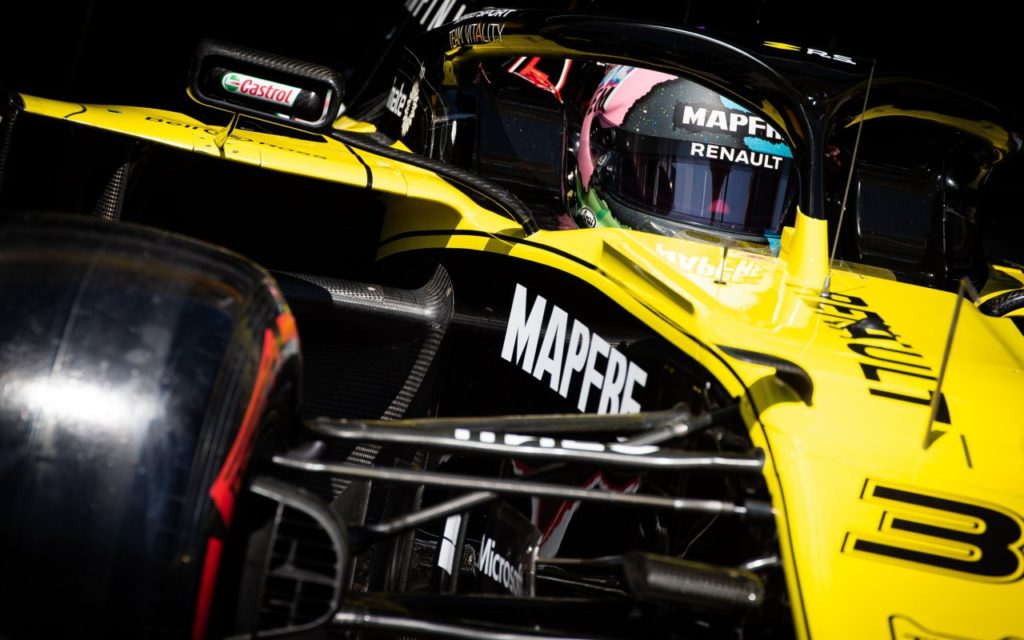 Ricciardo's luck at his home Grand Prix at Albert Park continued its miserable run. The good looking black and yellow #3 Renault turning itself into a lawn mower only 200 meters after the start and tearing off the front wing. The team retired the car on Lap 31.
"Flat," said Ricciardo when asked to describe his emotions.
"I feel like it is hard to get things going here but also today I feel I was pretty unlucky.
"I just put two wheels in and the next thing there was a massive gutter ditch which I don't feel is probably on many places; it is what is." Was Ricciardo's summary of his debut with the French team.
Ricciardo had to reset to understand life as a midfield runner in F1 with Renault, but after what was really an early-season reality check, he started to display the fighting qualities that made him such a great racer in his Red Bull days. By the end of 2019 Ricciardo was performing at the top of his formidable game.
There were a series of niggling problems in the mid-season, with mechanical issues with the Renault power plant and some poor calls from the pit wall. Add to this the struggle to get into Q3 in qualifying on a number of occasions.
With the exception of a messy first lap incident in Russia, Daniel was strong throughout the second half of the season, with outstanding race drives at Austin and Italy, where he scored the best result of the year in fourth.
"We deserved that today. It matches my best ever result here in Monza and to do it with Renault is great. I saw the battles happening at the front and I thought there could be a big opportunity to score strong points. I'm really happy for myself and also for the team. To get the team's best result since returning to Formula 1 in fourth and fifth at a power circuit really complements Renault and their hard work. The race pace was really good and it's a nice reward for the team. The result is long overdue this year; I'm very satisfied now!" Ricciardo said as the smile returned!
This wasn't Ricciardo's most memorable season. It was unlikely that year one at Renault was ever going to be. But when the car was good he extracted the most from it in a way that eluded his team mate Nico Hulkenberg. 2020 will be a landmark year for the Aussie, and with a wide open driver market for 2021, Ricciardo must have all his cards in a row.
Williams – The experiment that did not work.
Williams F1 endured another very tough year and finished last, albeit with one point on the board.  This was achieved from Robert Kubica's gifted 10th place in Germany, when both Alfa Romeo Racing drivers were scrubbed out for a clutch infringement from seventh and eighth positions.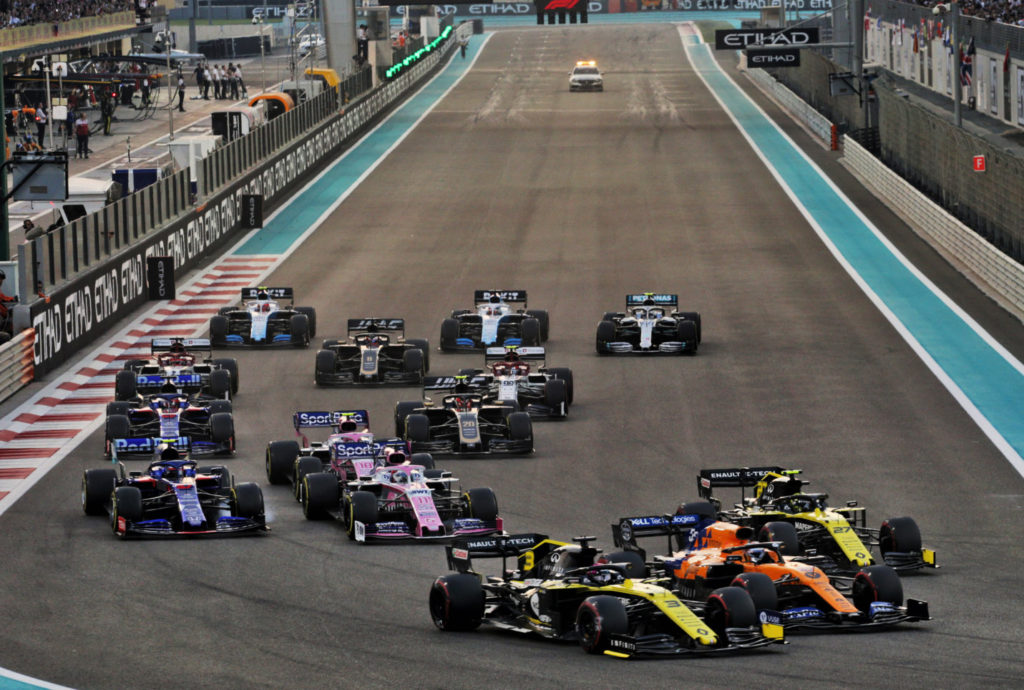 It is hard to know just what Williams were thinking with the promotion of Kubica in 2019. Of course he delivered much needed funding to the team through his association with Orlen, the Polish petrochemical company, but he has been part of the fabric of the former World Championship winning team for some years prior.
It was a marriage that seemed doomed to fail and sadly it did. Take nothing away from Kubica's team mate George Russell, who showed the F1 paddock exactly way he had been promoted from F2. But Kubica was rarely near Russell in qualifying, a 21 / 0 result and in the race itself.
Yet, in an interview with Autosport in late December, Kubica said that although the season was not what he and Williams had hoped for, his "nearly impossible" return was "definitely a good achievement".
"I was kind of split, honestly, and I think by coming back to Formula 1 I closed a chapter, which was probably the most important one from my life," Kubica told Autosport's Jack Cozens, when asked how he would assess the season.
So, Williams goes into 2020 with another F2 graduate in Nicholas Latifi. He has already competed in six Friday sessions at Grand Prix in 2019 and although does have financial backing, The Race Torque understands it was not the deciding factor.
Two young guns, a budget of around USD $125 million and a locked in Mercedes engine deal. Williams has to now deliver a chassis that can compete with HAAS and Alfa Romeo at the very least in 2020.