HOT TAKE: GOOD TEAMS WIN CAR RACES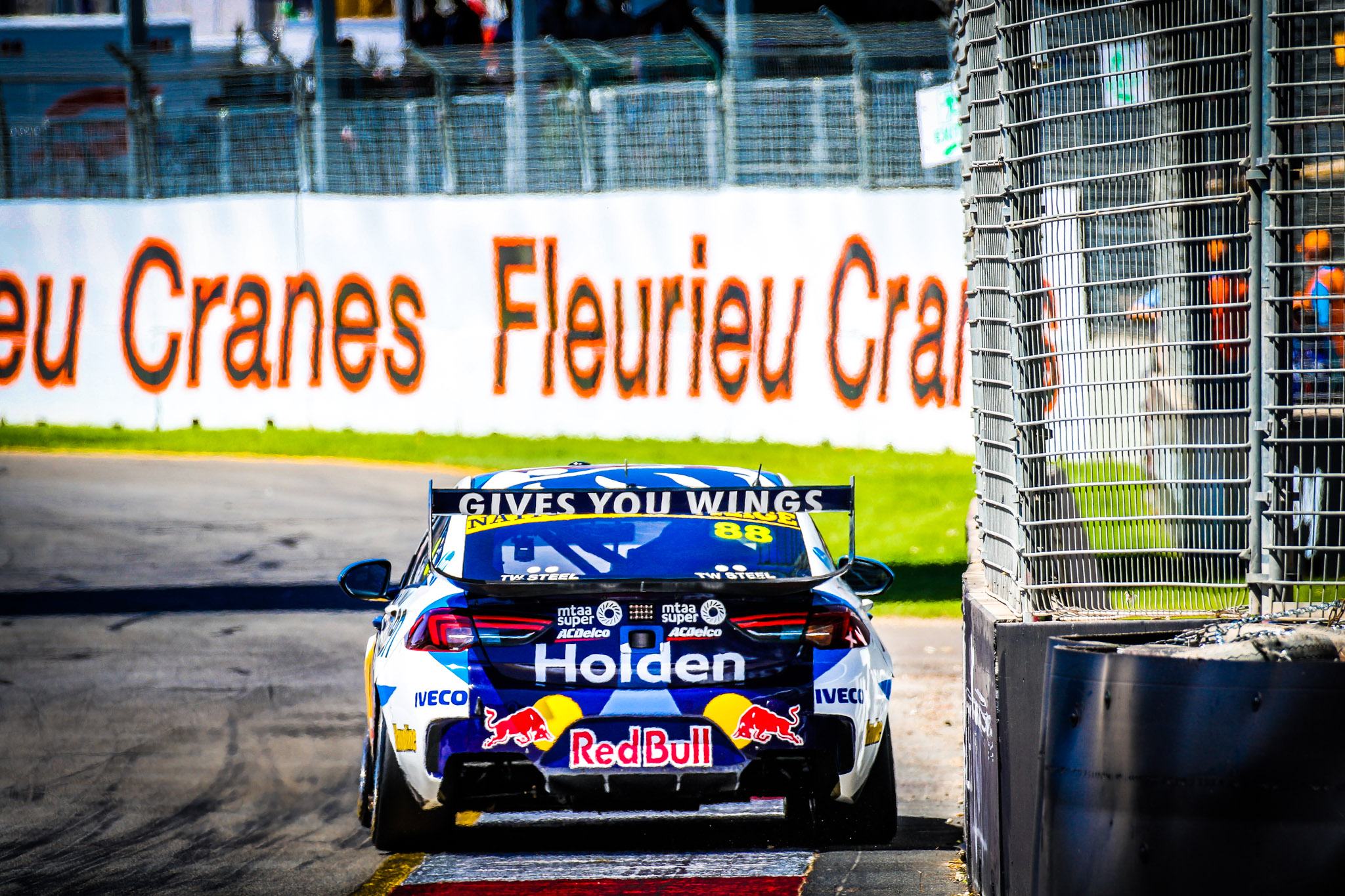 SHOCK! HORROR! The best teams and the best drivers will generally still win car races!
WORDS: Richard Craill IMAGES: Frank Hodak, The Bend Motorsport Park
I'm sure after today's season-opening race at the Superloop Adelaide 500 some segments of the internet fandom will bemoan the fact that the usual suspects – Shell V-Power Racing and the Red Bull Holden Racing Team – ultimately ended up locking out the podium positions on the streets of Adelaide.
There was a certain level of anticipation that the numerous changes behind the scenes may have injected a host of new teams into the fight at the pointy-end, but of course that's not how sport works, is it?
Despite all the changes to dampers, aerodynamics, team line-ups and more, the bottom line is that the cream will always rise to the top.
Triple Eight and DJR Team Penske are the two best teams in the business and they quite rightfully finished in that order.
With all speculation removed from his short-term future, Whincup was the epitome of bovine-related products (I'm still talking about cream) as he dominated from pole position to score his 118th career victory.
In many ways it was properly appropriate; the first race following the 'Holden news' earlier this week goes the way of the red brand in a city where it all started.
It's also the most appropriate validation of Jamie's own decision as well: Much, I am sure to everyone else's consternation, he's still that good.
McLaughlin's run to second was equally impressive, geared on by a typically Ludo-inspired strategic nous and blistering pace when Car 17 was running in clean air.
Holden first, Ford second was a decent start to validating the technical changes implemented in the sport, too, though we're never going to know how that sits leaving Adelaide. Probably not for a month or two yet, either.
Beyond the top three? It's great news that Erebus will likely feel frustrated with fourth place for David Reynolds: Their 2019 season didn't quite pan out the way we all expected it to, but if they can be the next best contender to DJRTP and T8 this season then it's going to be a bit of a laugh all season.
Revamped, re-liveried and perhaps re-inspired, Tickford also looked strong – Will Davison in particular doing a nice job of playing team leader in his 23 Red Racing entry.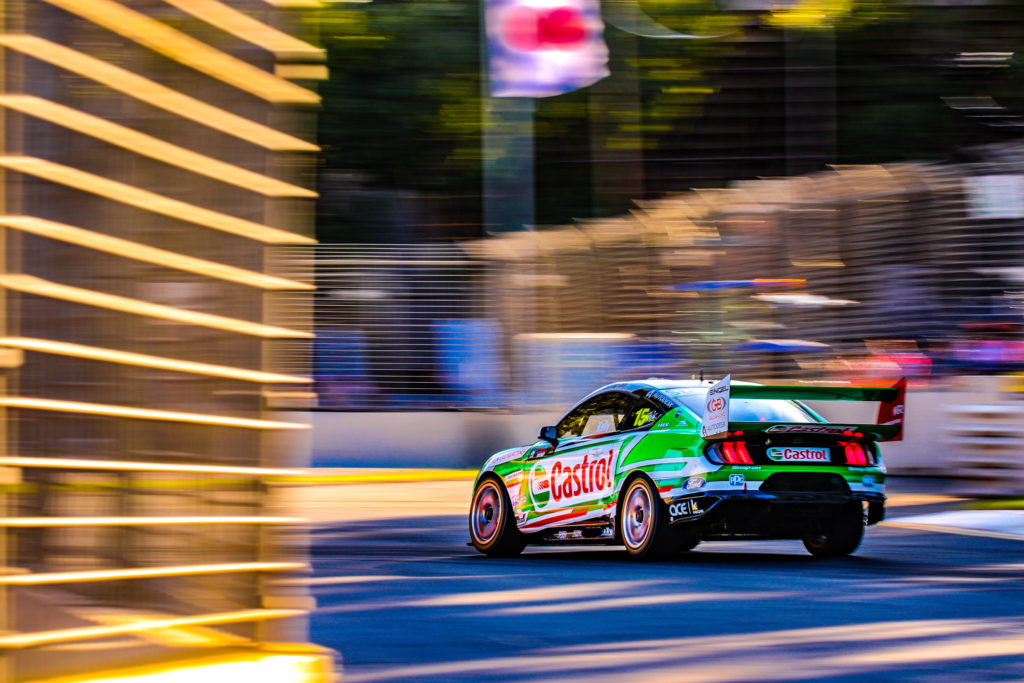 And what promise for Mostert and Walkinshaw Andretti United – the team would have bought a seventh position at most points during the 2019 season but the momentum Chaz, engineer Adam De Borre and the crew have built in just a few days of working together meant that people felt a bit flat when P7 was what they could manage today.
Having said that it is truly remarkable that the crash magnetism between Mostert and Cam Waters has continued, despite them now being in different teams and even different brands. Cracking battle, though – more, please.
Winterbottom inside the top-10 is a solid start for the now two-car Team 18, and then there's Kelly Racing, who have worked their ring off for the last month to get their pair of Mustangs on track.
Both cars have shown promise this weekend but I reckon that ninth position – much of the final stint spent fending off Fabian Coulthard in a spirited duel – may be one of the more satisfying of Rick Kelly's already successful career.
You probably wouldn't have stuck much money on a Kelly Mustang beating a Penske one in the first race of the year.
What else?
Was it a good race? That's hard to say.. it certainly wasn't a thriller, but the strategic squabble was interesting and a few battles were excellent: Mostert, Davison and Waters mid-race in particular.
Certainly, it was the best Supercars race of the year. To quote Chernobyl, Not great. Not Terrible.
Qualifying was excellent, truly great. The shootout delivered the closest ever Adelaide pole margin and the fact five teams were covered by less than a tenth of a second doubly so.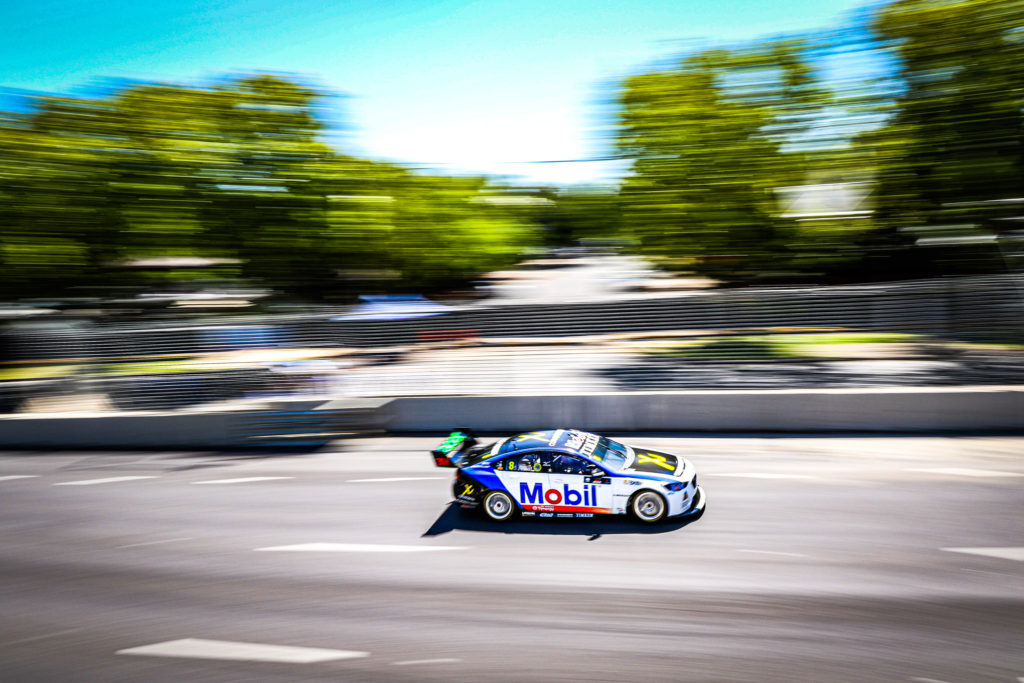 So while they may not quite have the race pace to go with the Red Fords and Blue Holden's, there's promise in the fact that other teams may well knock them off in qualifying at some point which bodes well.
The lack of a Safety Car was a surprise, despite plenty of people doing their level best to bring one out. Who drew James Courtney in the 'who will crash at Turn 8 sweep?'.
Today emphasised that the more things change in the sport, the more they stay the same: and that good racing teams are going to win races – as it should be.
At least the talking – and there's been plenty in this most recent 'off season' can now be done on the circuit.
27 races to go!
PODCAST: ON THE GRID, ON THE GRID