OILS 'AINT OILS: EXCEPT IN MOTORSPORT..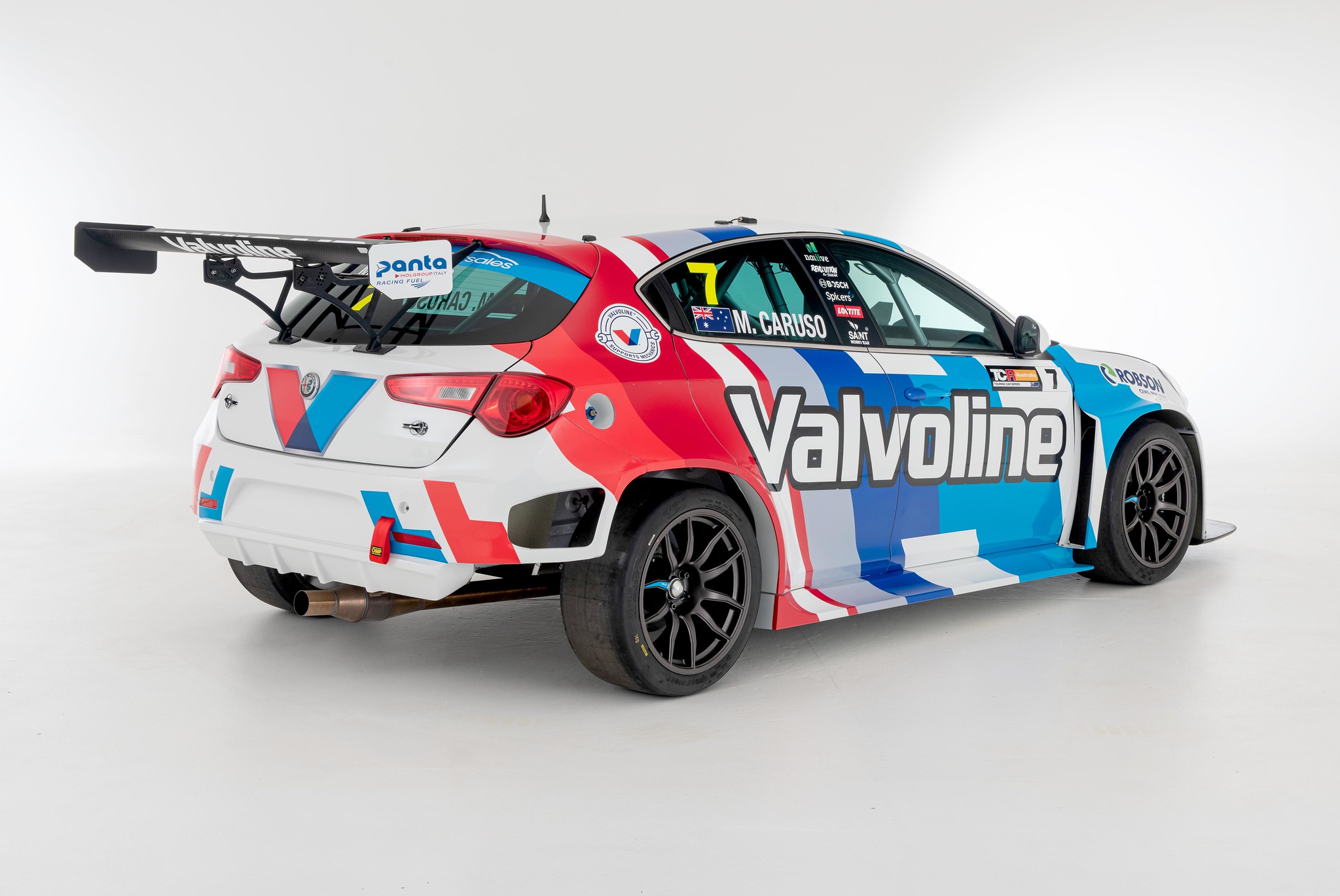 AS an oil company, it makes sense to support motorsport because you're quite literally playing to a captive audience who are going to be using your product. But it's worth recognising just how significant their support of the sport really is.
WORDS: Richard Craill
WHEN I was growing up it was an unarguable fact that as much as he was Holden, Brock also equalled Mobil.
If you thought of a car with zero-five on the side you'd immediately go 'Holden' and then picture the clean, mostly white livery, Red 'o' standing out between the blue letters of the fuel giant.
Of course, Johnson was and has been Shell for basically ever. Perkins was Castrol, soon afterwards Valvoline was on a Garry Rogers car and the rest just didn't really matter, though if you were slightly odd and loved the battlers like me, you kinda had a thing for the Ampol Max 3 Commodore driven by Bob Jones.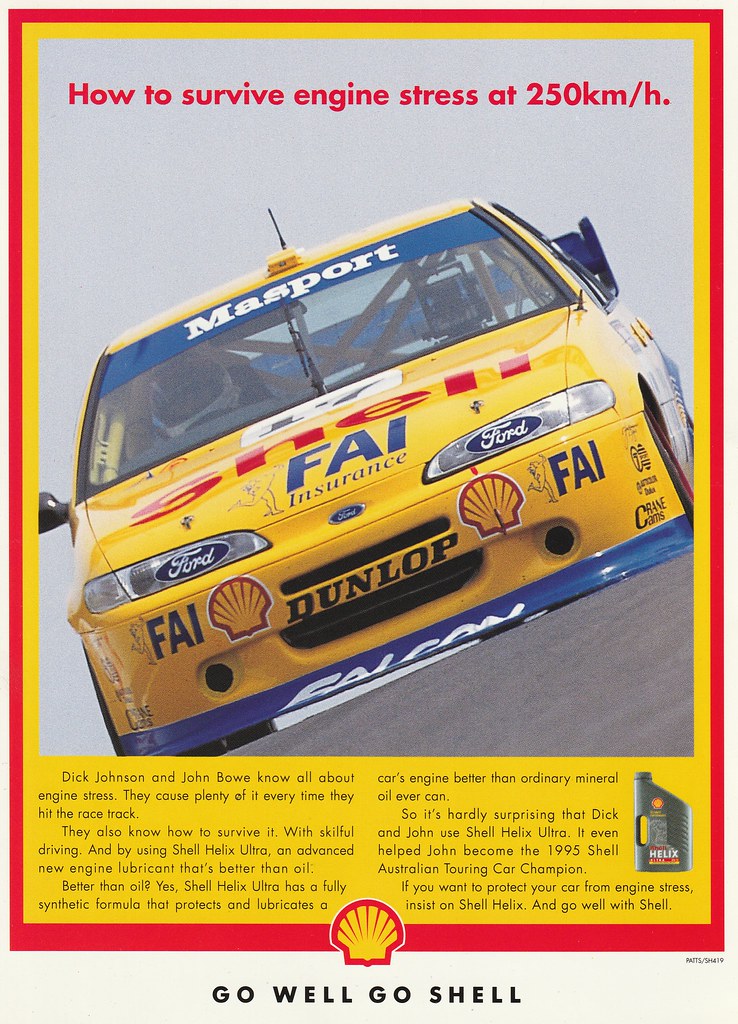 As a kid you only worked out that Texaco and Caltex were related when the Black Eggenberger Sierras became Red and white Colin Bond ones a few years later.
Remember when BP stated backing perennial Thunderdome privateer Terry Wyhoon? Even if they were chipping in pennies, it felt like a big deal. If you had a oil brand on the side of your car, it was big.
Even Formula 1 fans had the same: AGIP (however on earth you pronounced that) was on the Ferrari and a tiny BP logo adorned perhaps the prettiest F1 car ever: The Jordan 191.
Unless you had a cigarette company ticking in millions, it was the lubricant and petroleum industry sponsorship and their clean, uncluttered liveries that grabbed the attention of plenty of young racing fans across Australia, including yours truly.
When the durry dollars disappeared other sponsors stepped up, but it felt like the most legitimate and notable teams were the ones that had at least some form of petrol patronage on their flanks.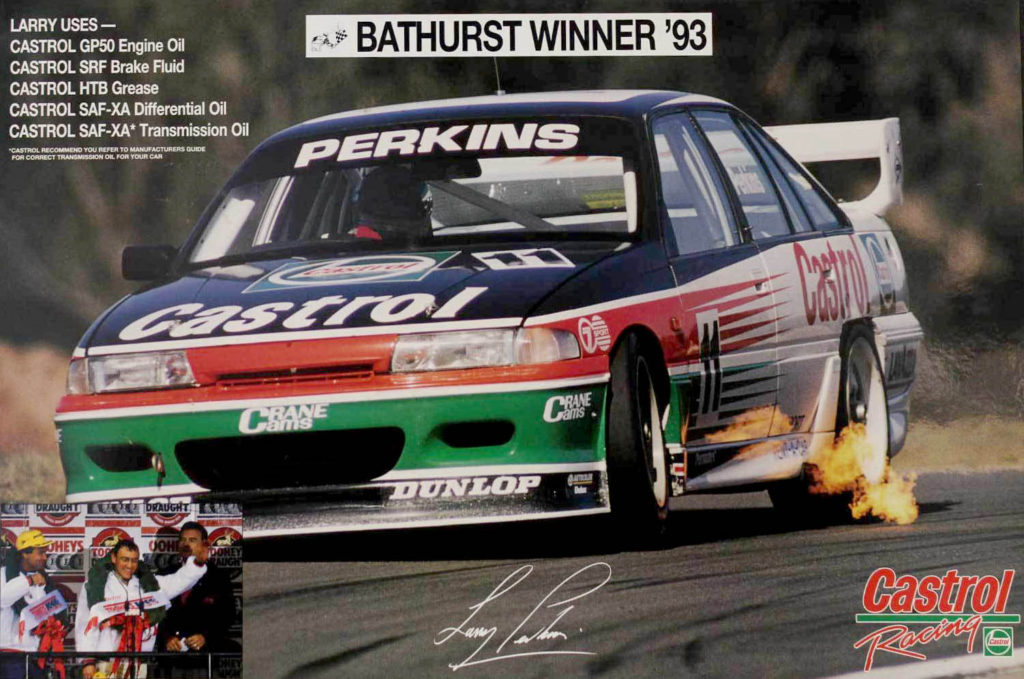 Back in the day there was so much more brand loyalty to the sponsors that backed your favourite driver. Coming from a Holden household where Brock (and in his early days, Lowndes) was Numero Uno, we'd run Bridgestone's on our Commodore and if you ever filled up at a Shell servo you'd feel a bit dirty – the ubiquitous cardboard cut out of Dick Johnson looking out of the shop window grinning as if he knew that you were dipping to the dark side.
These days, of course, it's all a bit more democratised and the brands mean much less. The tribalism and unwavering loyalty has been replaced with a more pragmatic approach that has people going after who has the best discount offer, rather than which brand you feel obligated to support.
Still, it's nice to see the oil companies still heavily involved and this year it feels like that support is better than it's been in a while.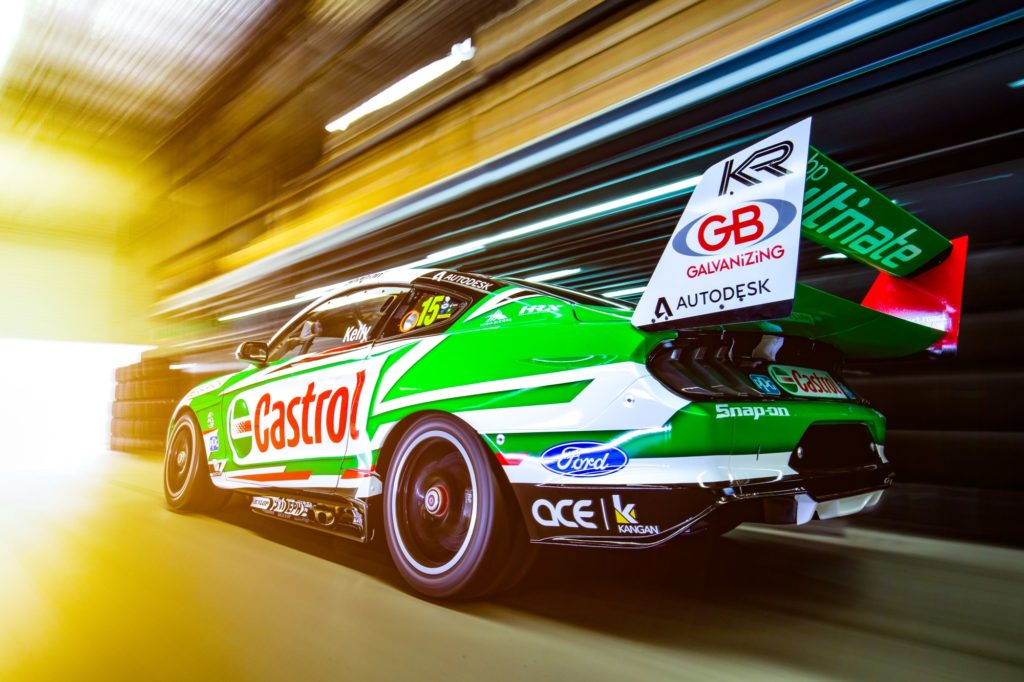 Shell, of course, are riding the wave of a double championship and a Bathurst win thanks to DJR Team Penske and as long as the Captain continues to steer the ship, are unlikely to go elsewhere. It's a special sponsorship, too, thanks to those now more than 30-year old links back to Dick's early days as a battling Ford privateer.
Mobil 1 are similarly long-term linked with Walkinshaw Andretti United, and the brands that preceded the former iteration of Walkinshaw's Australian empire. Like Shell's link with the Johnson's, it would be an odd world that didn't have Mobil associated with the former HRT.
Castrol continue their steadfast and unwavering support of the sport – they have become one of the truly great sponsors. Rick Kelly's new Mustang carries on the tradition of it being very difficult indeed to stuff up a livery featuring the Green, The White and The Red.
Castol's parent BP are also enhancing their presence in the sport: the new official fuels of Supercars and a major supporter of the 12-Hour recently, too.
News that Valvoline will support Michael Caruso in a two-year TCR deal with Garry Rogers Motorsport was a welcome surprise. Like Castrol, Valvoline's ties with Rogers (and the Dumesney's in Sprintcar racing) goes back decades.
Penrite are a great Aussie brand and are doing great things with Erebus, as well as backing a host of young drivers coming through the ranks. This is good.
While Caltex has confirmed their plans to rebrand in the Australian market, their support of Triple Eight is longstanding and notable, and their mooted change to become Ampol offers plenty of potential for good-looking race cars in the future.. And so the list goes on. Apologies to anyone I've missed.
Sadly, like the Tobacco industry cash in the 1990s, it feels like the end of petroleum company dollars may be on the horizon too.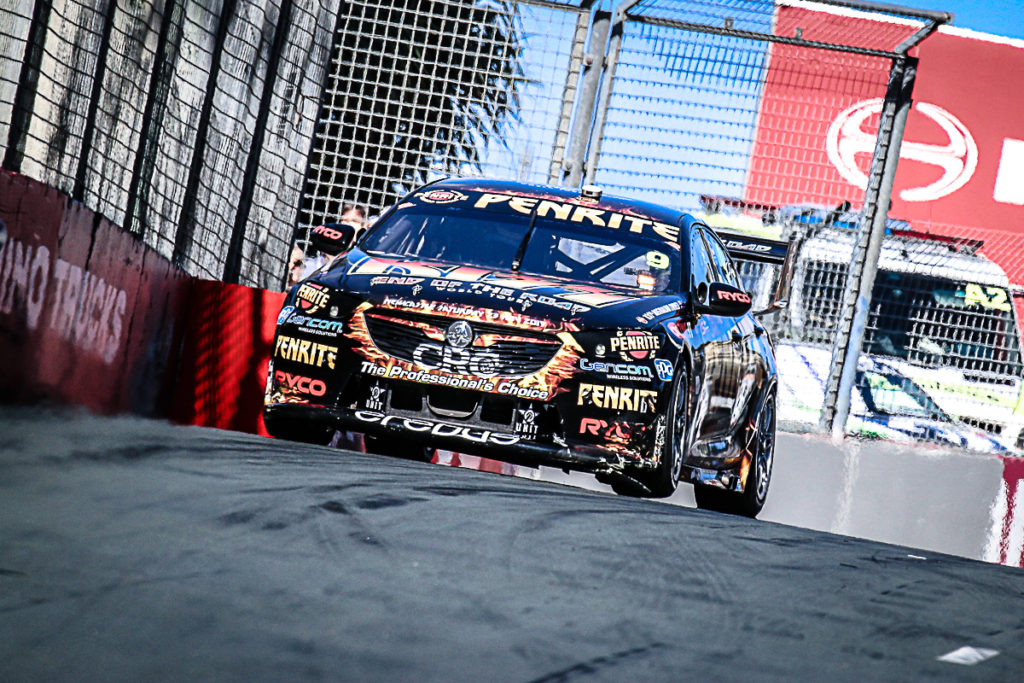 The UK's recent announcement that they'd ban the sale of new Petrol vehicles in 2035 is unlikely to actually happen (show me a charging network that can cope with two million EV's on the road, and I'll believe) but it's a pointer of what could be to come.
Surely, Mobil, Castol, Shell, BP and the others will still be around and will diversify their businesses to suit the changing markets. After all, the world will still need lubrication. Motorsport, too, will adapt and find new means to fund their racing should the petrol brands struggle to associate with the sport. But that's the distant future. In the meantime, it's worth recognising the remarkable support that has come from the oil industry to keep racers, racing.
And keeping superb liveries flowing, too.