THEY ARE BACK! The crucible of honesty that are The Race Torque Power Rankings return for 2020 and another year of putting things under the microscope.
WORDS: Richard Craill, Dale Rodgers, Tony Schibeci, Mark Walker, Secret Contributors, The Internet.
IMAGES: Frank Hodak / The Bend, Supercars
ONCE AGAIN Adelaide ignited plenty of story-lines and there was plenty of Hot and Not going around. Quite a lot of 'What?', as well.
We'd love your contributions after each round: hit us up on socials via @theracetorque
HOT
1. USUAL CONTENDERS
WE WROTE on Saturday that the cream rises to the top and that's what happened despite the changes – usual service resumed when it was Triple Eight-v-DJRTP for the win on both days. Yes you want sport to be a level playing field and yes you want everyone to believe that they have a chance and, on the day, crack it for a win. But it's still sport and the weekend proved that the very best teams and drivers will generally be the ones doing the business.
2. SOLID EFFORTS EVERYWHERE
CHAZ on the podium for WAU is a huge story. One race does not a season make – WAU are traditionally strong in Adelaide, remember – but it's promising for the long-term of that relationship.
TICKFORD look good and Will Davison in particular was excellent in the 23 Red contender, in the top five or six all weekend. All four of their cars had a decent crack at some point and they look decent.
EREBUS were quick and could have podiumed on Saturday, though Reynolds taking out his teammate wasn't ideal. BJR did what they generally do and popped up in the top-10 here and there. There's certainly some depth.
3. KELLY RACING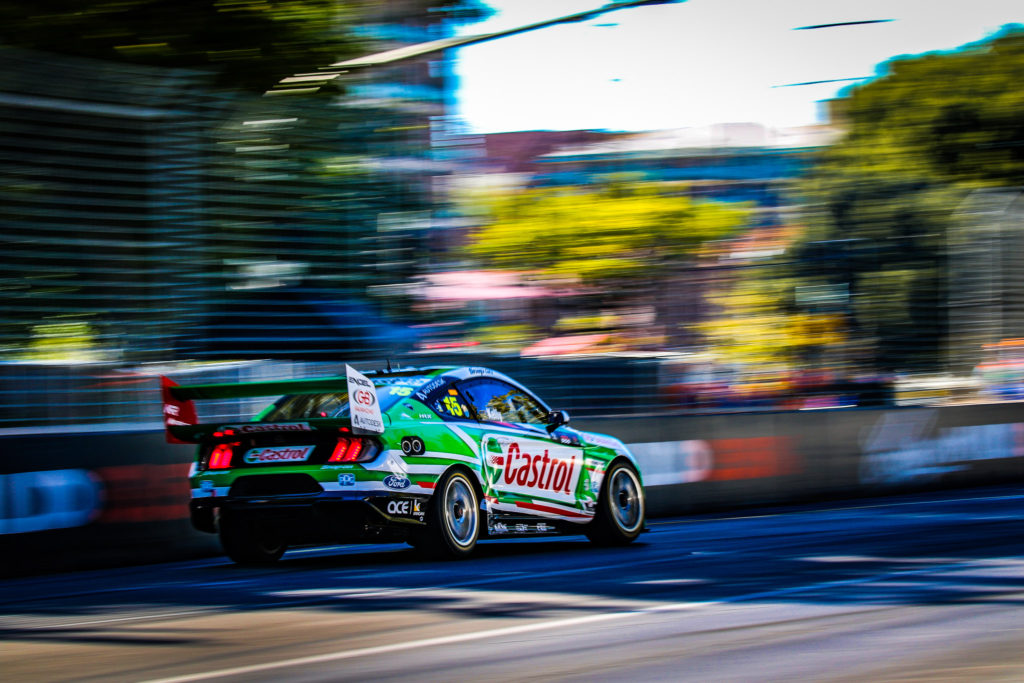 STRAIGHT into the Power Rankings via a pair of top-10 finishes in their brand new Mustangs. What's more, at no point would we have tipped that at any point they would have been leading a DJRTP Ford, but that happened on both days. Shootout appearance was a bonus. This was a super result for the team's hard work over the last few months – and a decent payoff for their excellent video series, too.
4. SUPER 2 WAS SUPER
ALTHOUGH low on numbers, the racing was close and entertaining. Some great young steerers have stepped up for 2020 to take on the usual suspects, the class just needs a few more entries and it will be dynamite. Massive for Thomas Randle to do so well considering his situation, Jayden Ojeda's efforts first up were top notch and that battle in the final race on Sunday.. belter. Brodie Kostecki, stand up young man.
5. CONTROL DAMPER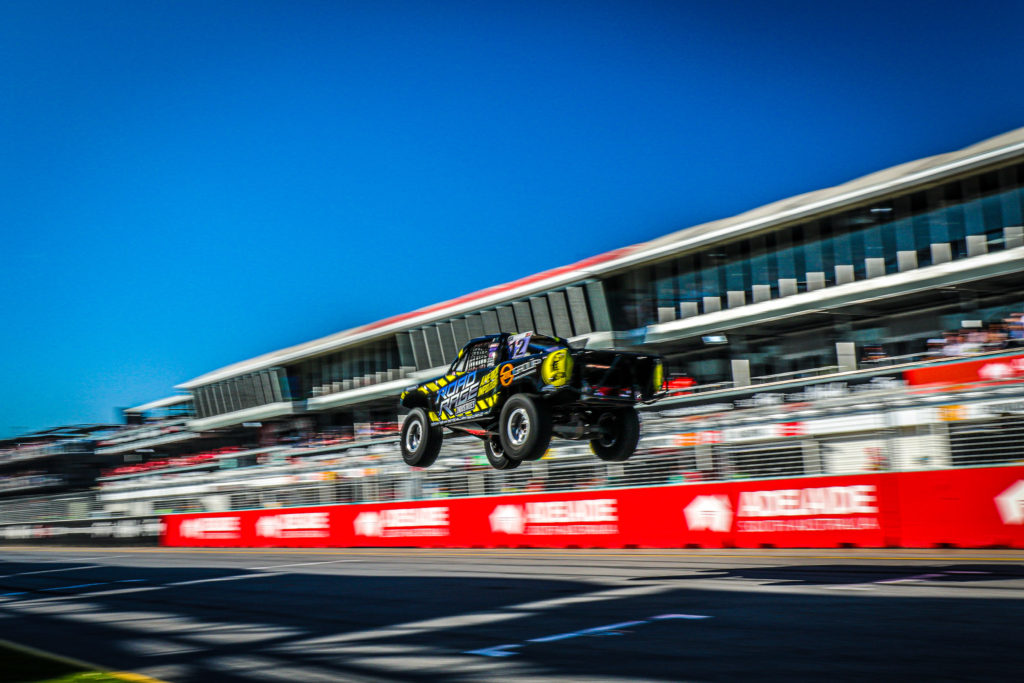 While in the past, gun teams like Triple 8 and DJR Team Penske looked supreme over the Senna Chicane, this year everyone was in the same boat, pogoing nice and high. Obviously, now that the teams have a week under their belt with the new damper, there will be plenty of attention paid to making a front-end geometry to suit the new unit.
Worries about the quality of the new Supashocks were largely unfounded, though SVG may disagree.
6. MID PACK BATTLES
The World Championship for P16 is going to be well and truly on this year.
Sensational race for last place at the start of race 1
Davison/Mostert/Waters in race 1
Just generally the Tickford Cup, which bodes well for more interest there as the year unfolds..
7. SHOOTOUTS
UTTERLY captivating, intense and on-the-limit – the Adelaide shootouts are second only to the Bathurst one for drama. Five cars covered by less than a tenth on Saturday our case in point. Brilliant entertainment.
8. COOPER MURRAY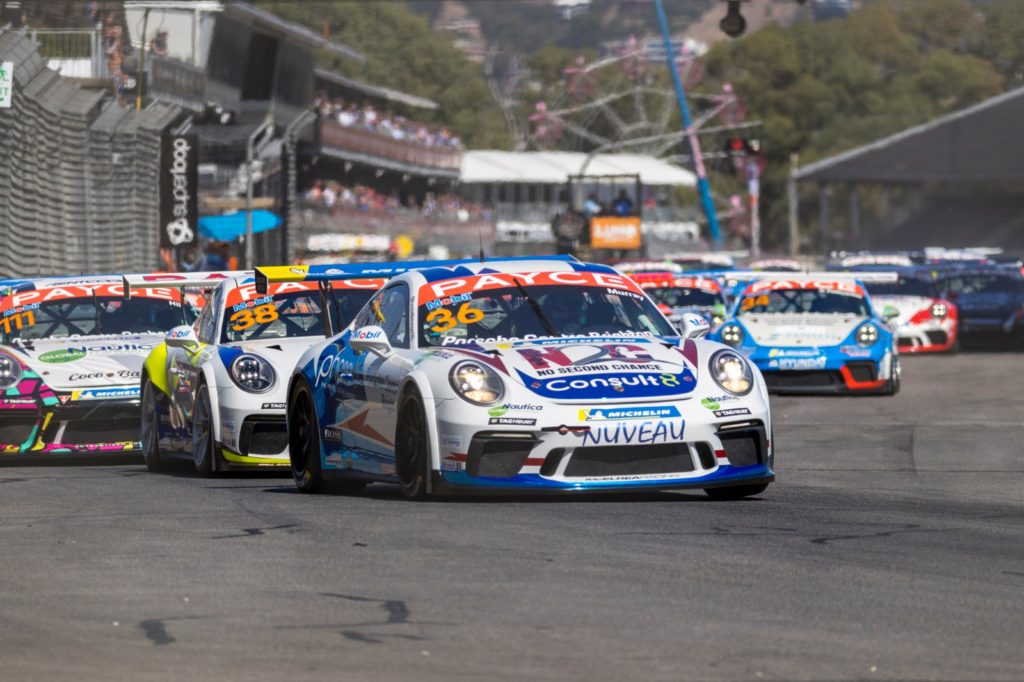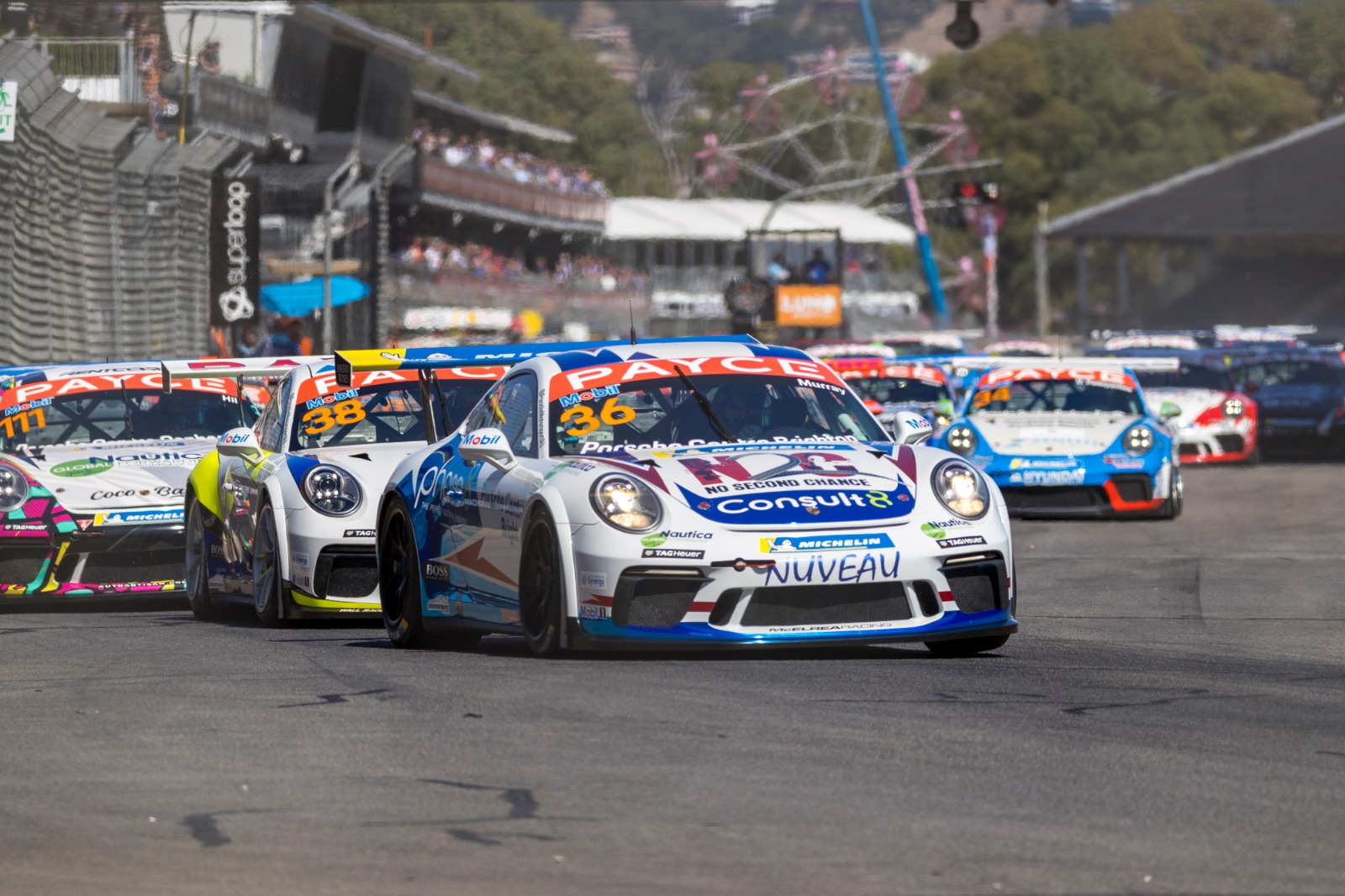 ANNOUNCED himself in Carrera Cup last year with a round win and plenty of podiums, but the only point he looked like being knocked-off this weekend was in the drag race to turn one. Early days but this looks to be another absolute superstar in the making in the Porsche series, following in the footsteps of Jordan Love, Jason Evans and Matt Campbell in years past.
Shoutout to David Wall, too, who remains immense in a Cup Car.
9. JET FLYOVERS
Go inside an @AusAirForce F/A-18A Hornet as it conducts a flypast over Adelaide. https://t.co/Rql2Eda0bd #7NEWS pic.twitter.com/OsUaXoyLrL

— 7NEWS Australia (@7NewsAustralia) February 24, 2020
IT would take a lot for this to make the 'Not' list, but the Sunday anthem and flyover timing is the best we've ever seen in this part of the world. Worthy of a NASCAR race, and if you've seen one of those live you know that there is no higher praise.
10. ADELAIDE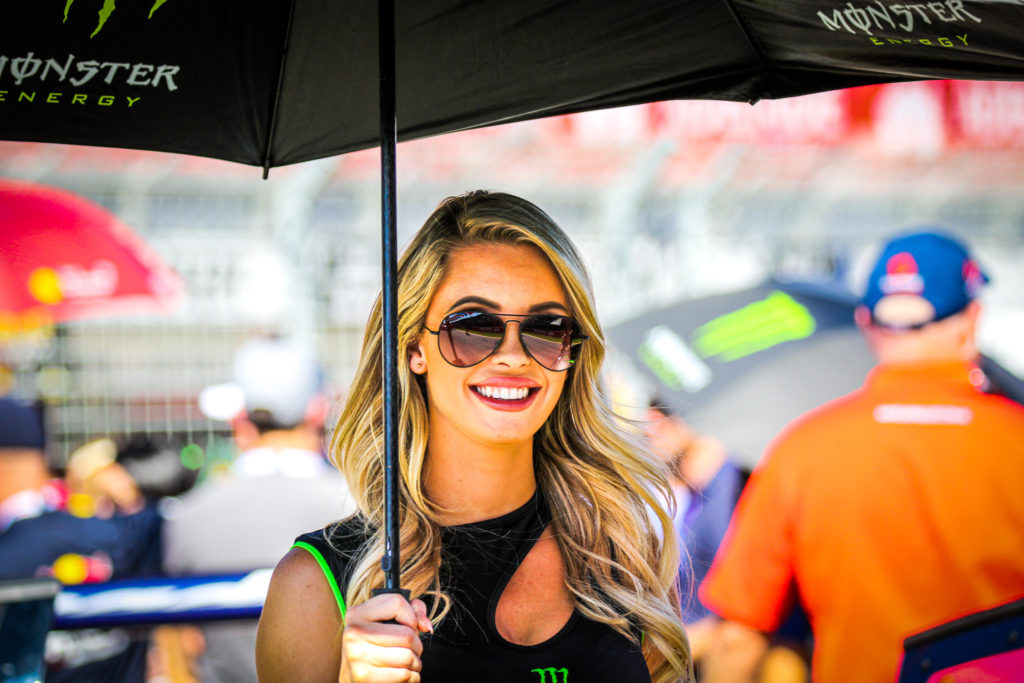 STILL the benchmark event. Not without issues, but from an access, race track, amenities, viewing and program point-of-view it is still the best street circuit event in the country.
11. NED WHISKEY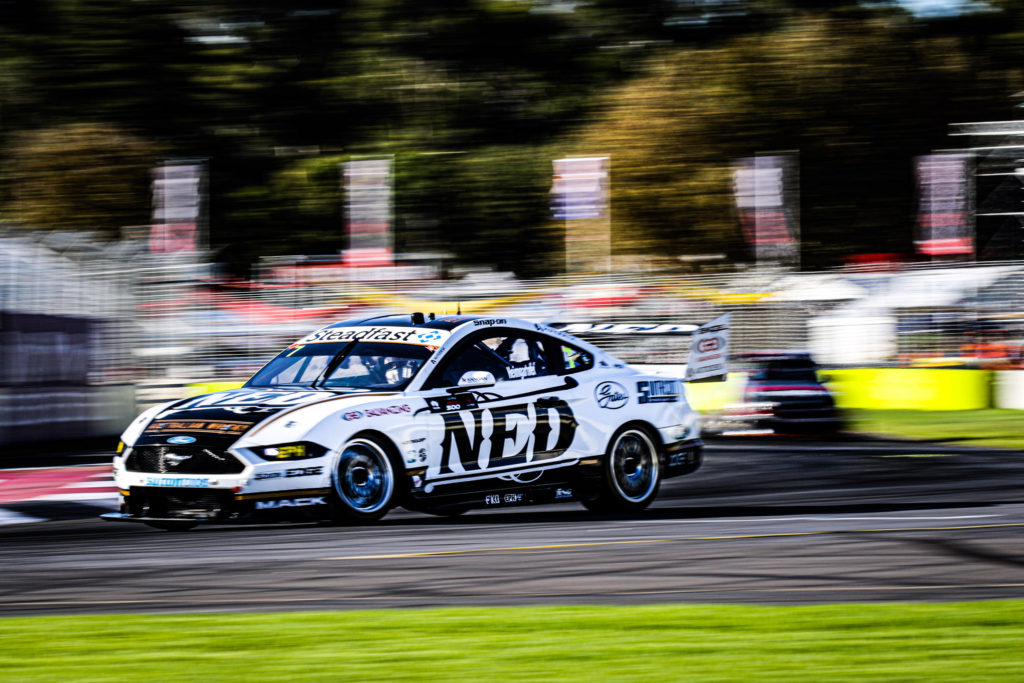 A) It's delicious and B) We think they're going to be a sponsor that mixes things (excellent pun, there) up this year. They've got big plans to put on some cool events – on Thursday night at random they dragged Andre Heimgartner into a local pub and dropped more than a grand 'shouting the bar' for all and sundry, which we can assure you, got people talking about Ned Australian Whiskey.
We love any sponsor investing in the sport – we love them more when they actually activate on their investment and the early signs are that these folks are going to do just that.
NEUTRAL
ADELAIDE CROWDS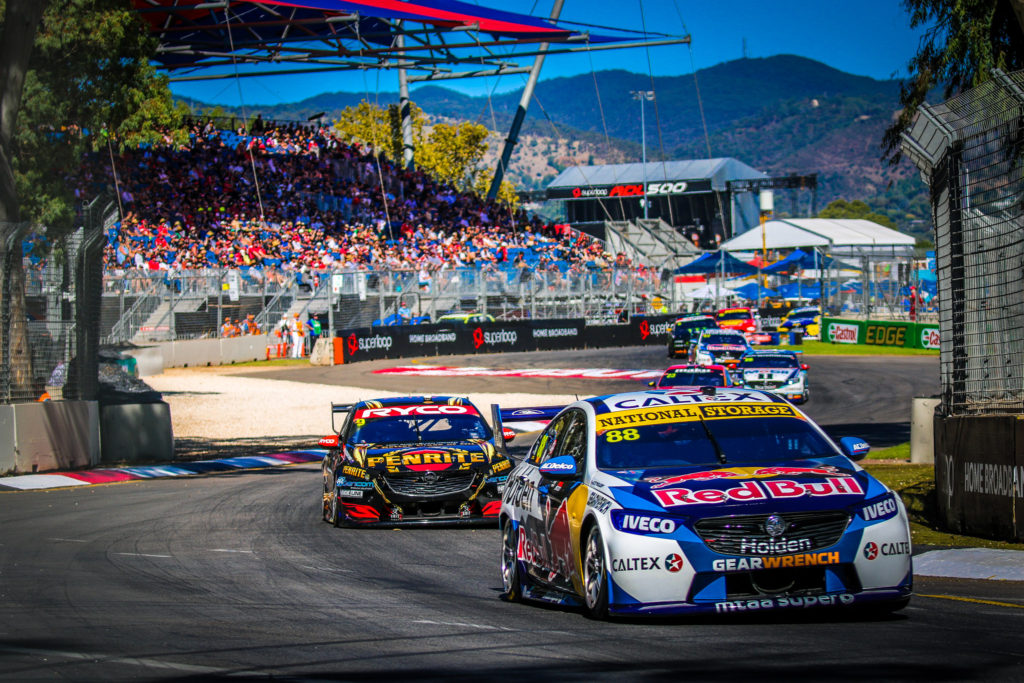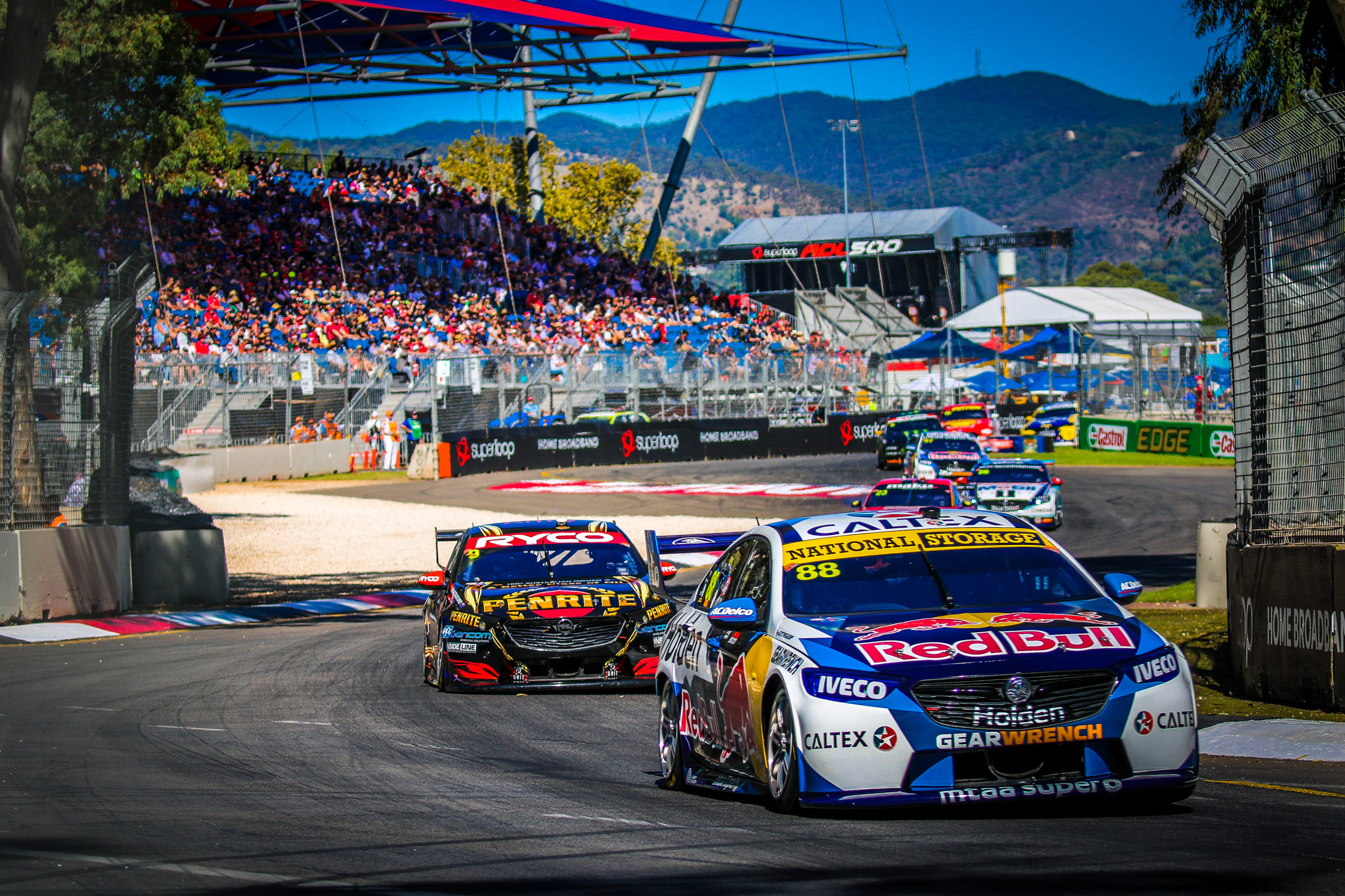 OKAY, so it was the lowest ever four-day crowd at an Adelaide 500. That in itself is not great news and will cause some head-scratching among those who promote and run the event in South Australia's Events corporation.
Outside of Bathurst, this is the event on the Supercars calendar so the promoter and the series need to make a big effort into working out what has gone on this year, in particular.
But before everyone jumps on the 'Is the Adelaide 500 dead' campaign, some context: It's still comfortably the largest event on the calendar. The 66,000 on Sunday is still the largest single day crowd for a Supercar event on the calendar (save for the Grand Prix). It's still SA's largest-selling corporate event and at 206,000, more people go to the '500 in four days than they go to the fringe in a Month.
It's not great, but also hard to 'Not' an event that pulls more than 200,000 people – hence this place in no-mans-land.
NOT
1. SCHEDULE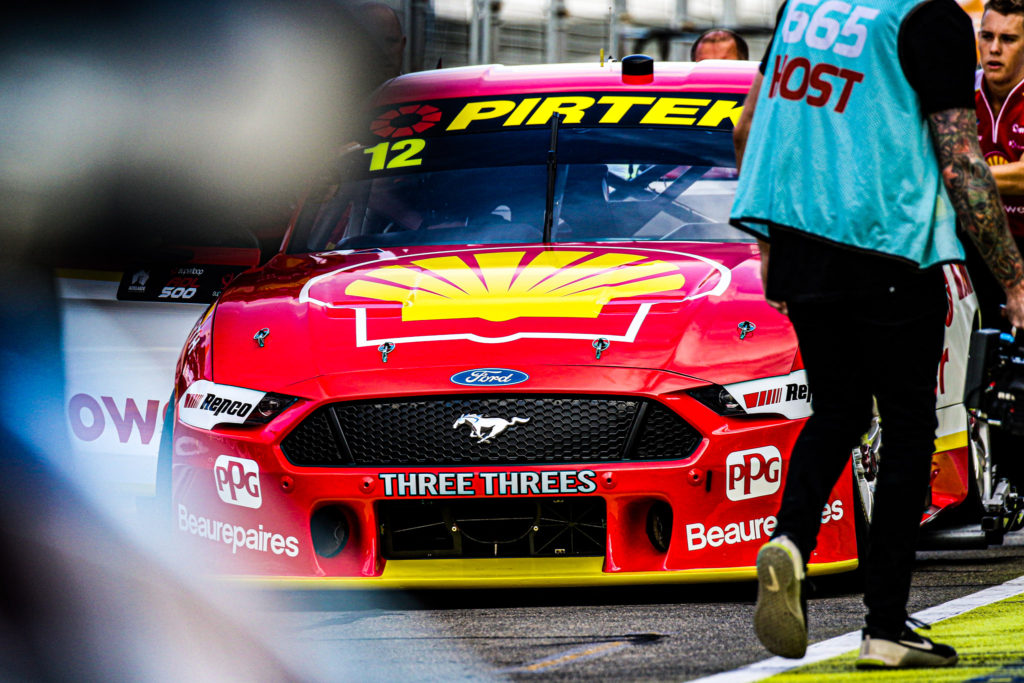 IT WAS Strange and rubbish and not good for fans, at all.
For instance:
Supercars not on track until 2pm Friday, qualifying then shootout scheduling next to each other – huh?
10am Sunday morning driver's parade when nobody was trackside seemed somewhat pointless, although some of the cool cars in it were a saving grace.
At least the Friday afternoon practice sessions meant something with knockout qualifying on the line – but there were 45,000 people there; give them, at least, a qualifying session.
Perhaps this relates to our point above..
2. RACE 1
WASN'T Great. Had some moments but was a bit of a procession – after all the discussion and drama in the lead-up, everyone left feeling a bit flat that the season-opener didn't deliver more than it did in the end. Perhaps it was the weight of expectation leading into it but this didn't deliver what almost everyone hoped.
3. DRIVERS MISSING PHOTOS
FIRST it was Jack Smith, who on his own had a pretty inauspicious full-time debut, then it was both Matt Stone Racing drivers getting pinged for missing the anthem.
It seems trivial but these are the little one-percenters that separate good racing teams and drivers from great ones. Shouldn't be MIA at these key things in an era where nailing the media side of it is so utterly vital for the sport as a whole, and not just the team and their own backers.
4. PENRITE FRIENDLY FIRE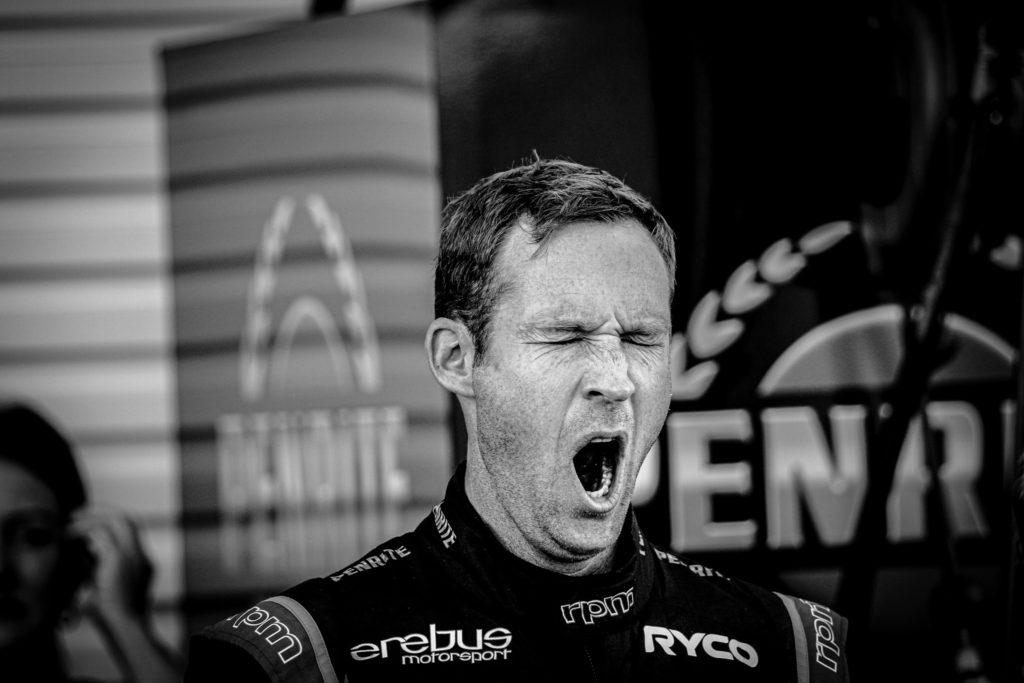 The next edition of the Erebus docco is going to be brilliant and we're only a round in.
5. FLAGS
SOME fundamentals here: a lack of Blue Flags was a talking point throughout and didn't work with the Jack Smith situation on Saturday. A yellow flag didn't help Rick Kelly's cause on Sunday and then they forgot to show the checkered flag to the Porsche's at all, six cars ending up crashed and $50k of damage caused when the race should have been over..
6. PIT STOP BLUES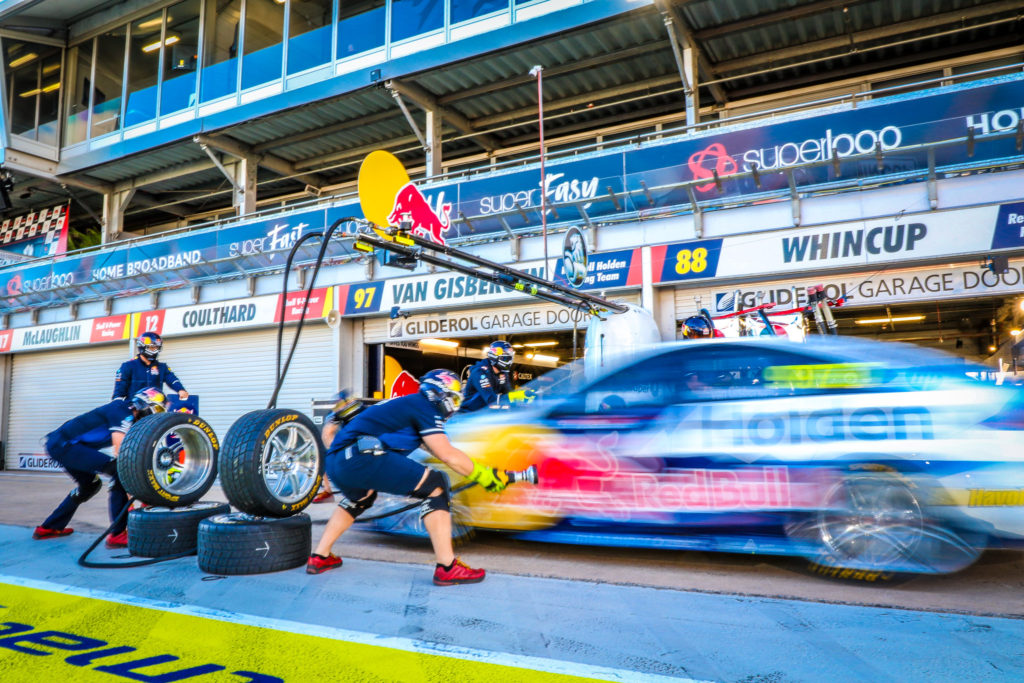 DJR Team Penske at the start of race 2, RBHRT at the end. Not enough practice in the off-season? Two issues that were in one case race-defining and in the other, very nearly the same.
7. FENCES AT TURN SIX AND SEVEN
We're still mystified but this one, 12 months on. By eliminating the need to have to adjudicate on track limit calls, walls have been placed in positions that frankly make the racetrack more dangerous. Scott Pye did not have to hit concrete on Friday, and there were numerous other pile ups over the weekend that didn't need to happen. Either put in some ripple strips that are a proper deterrent, or don't bother ruling what was a non-issue anyways.
8. CRASHING IN TCM
WE LOVE TCM racing but some of the incidents in it are pretty horrible to watch. If we had an answer on how to stop people crashing in motorsport, we'd be better off than we are – but there has to be a way to stop some of the madness that goes on.
9. AN (UNFORTUNATE) NTI FAMILY PORTRAIT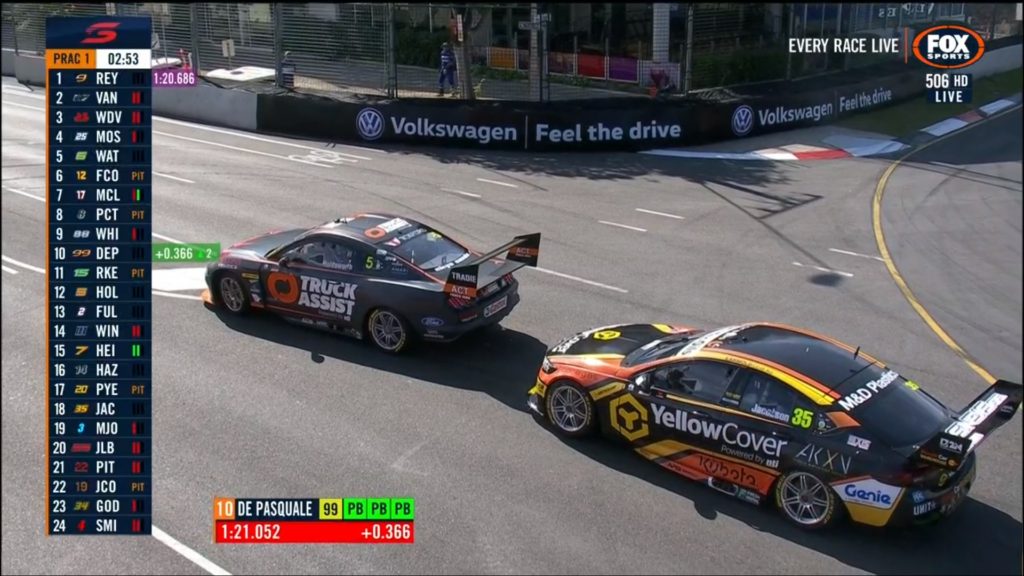 COMPANION brands Yellow Cover and Truck Assist came to blows on the track on Thursday afternoon when Garry Jacobson accidently fenced Lee Holdsworth on the run to turn four. Awkward.
Garry's two races didn't get much better.
10. TEAM SYDNEY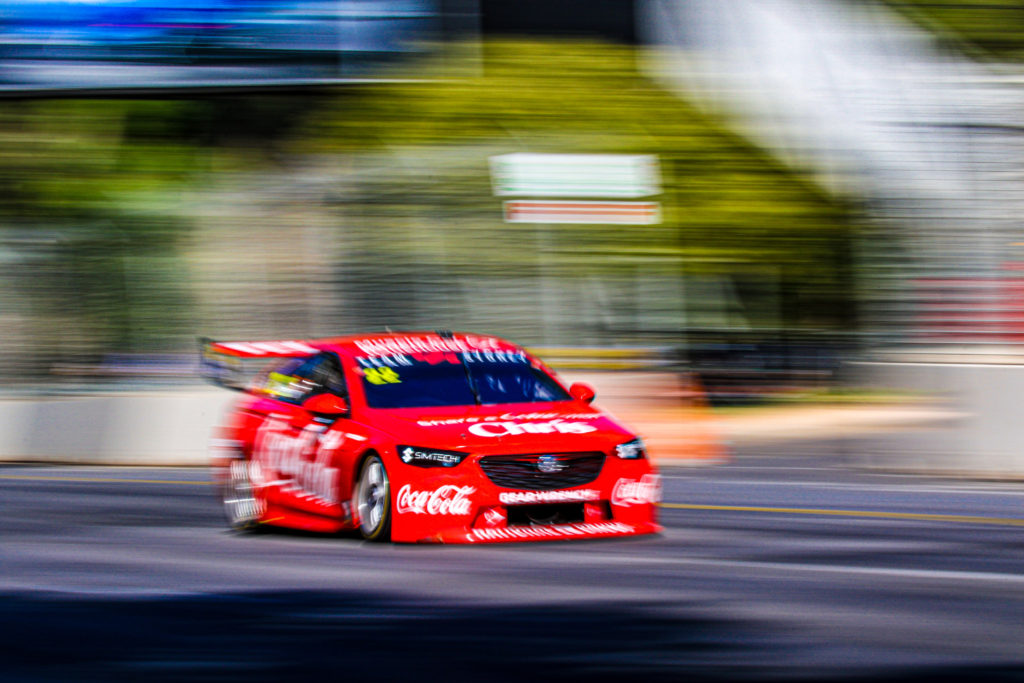 THIS has got a lot of NOT written all over it. From the completely haphazard, random way it was all rolled out, to the Boost backflip ('We'll not be sponsoring Supercars until they cave in to our demands…'), to the botched way they announced that Chris Pither would, actually, be driving to the fact they weren't particularly competitive.. this just felt messy from go to woah.
And then JC fenced it on Sunday at turn eight just to complete the ensemble.
Feels like there's going to be plenty of stories from the Pit Entry end of the lane this year.
11. PRESS CONFERENCES
AT the end of each day the top three drivers assemble in front of the media for a press conference to discuss the issues of the day but in Adelaide it was noted there were few, if any, questions asked by those media attending – especially given the scale of some of the news in recent weeks.
We're part of this problem, so rest assured TRT will be at every presser we can from here on in and if Speedcafe or AutoAction aren't going to ask the big questions, we will!
What was with the @supercars press conference yesterday @chadneylon. Were the journos unprepared? Kind of embarrassing. #SuperloopADL500

— Simon Tyzack (@Tyr4nt99) February 23, 2020
What?
First Stack of the Weekend
Caption this.

(Keep an eye out for the punter in the background) #VASC pic.twitter.com/ufeJ2XZ9DT

— Supercars (@supercars) February 20, 2020
Purple Sectors
Hard yes to Super2 stars setting purple sectors after the race. #VASC pic.twitter.com/h1pvHPTZrk

— Andrew van Leeuwen (@avlmelbourne) February 23, 2020
In the Jumpy Trucks, when you are interviewed, take your helmet off
"Tell us what happened at turn 9"

Sowhtownwheinfjsknbwjbdkw, eithosbjwjrbow fieneishrjwi idhejeidbwwji. Withwirhejbdjwe eifhsjfbie.#vasc

— Seth Ewen (@ewen_seth) February 23, 2020
Craill Borland
@theracetorque early nomination for the #VASC Adelaide 500 Power Rankings.

HOT: @Craillsy dropping a Home Improvement reference during @TCMAustralia race commentary – "I don't think so, Tim…" 😂😂😂

— Will Dale (@WillDale956) February 21, 2020
Old Mate
ADELAIDE 500 IN A MEME