HE'S now a two-time Supercars champion, but Scott McLaughlin has been in the news recently for his exploits in the United States testing a Team Penske IndyCar.
In his 'Scott's Corner' column, McLaughlin reflects on the remarkable chance to not only test on the road course, but on the Texas Motor Speedway oval, too. Powered by Grove Racing.
WORDS: Scott McLaughlin
A LOT has happened since my last Grove Racing 'Scott's Corner', last month!
I traveled to the USA secretly on the 5th of February. I was en-route to Charlotte, North Carolina where Team Penske is based. The reason I was traveling in secret was due to the team having not announced at that point what our plans were together this year in IndyCar.
Whilst I was on my 14-hour flight to Los Angeles, they announced that I would be racing for Team Penske at the Indianapolis IndyCar Grand Prix in May. This announcement was in the middle of the night in Australia/New Zealand so there wasn't a huge amount of feedback initially in the down under media, but the US media was really positive which was really cool!
Once Australia and New Zealand woke up, my phone went bananas. Which again was really cool and it was all starting to feel really real.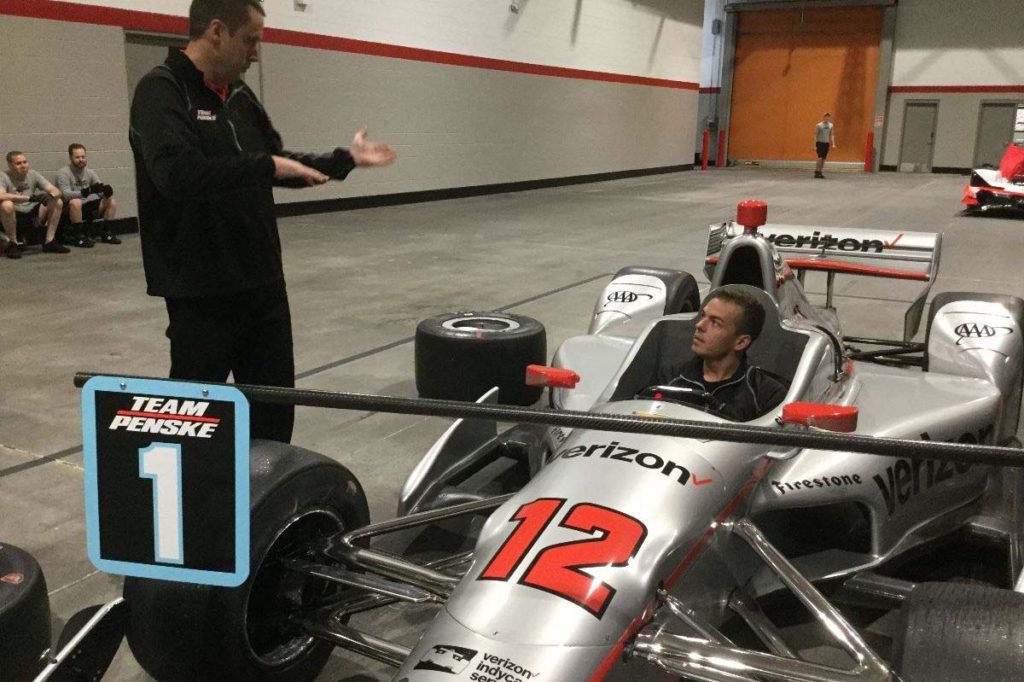 So my schedule when I got to America and Penske Racing, I was going to be spending a few days at the shop in Charlotte, making a seat for me in the IndyCar and getting me lower in the car, because at the Sebring test I was too high according to the regulations. Once I finished this seat I felt a lot more natural sitting where I was, I liked being lower.
I was then heading to the Circuit of the Americas IndyCar Open Test, I can only run this test if I am racing a race, hence why the opportunity has come up to race the Indy GP in May.
It's a two-day test where every team turns up to start their year. But this was more important due to the introduction of the aero screen. Which is heavier, and changes the aero a lot so it was important for all the teams to find a balance before their first round in St Petersburg in 3 weeks or so.
We flew into Austin, Texas on Monday, it was very wet and cold. One thing that is very cool about racing over there is the team has their own plane to take them to and from the race events and tests. It allows them to be very flexible and ultimately helps the team spend more time with their families as they normally fly home straight after the race.
I immediately headed to the IndyCar media day, all the drivers were there, there was massive press conferences, photos, video content all for the season ahead. I didn't do a huge amount apart from the basic photos and video and I also did a press conference which was really interesting.
They run a really good show over there, very professional and the media are very interested in our racing down under.
I have to admit I got a little star-struck seeing Ryan Hunter Reay and Scott Dixon, I've grown up watching these two, especially Scott. I am lucky enough to know Scott a little but still I was a bit of a fanboy having a chat with him casually.
Tuesday and Wednesday were the days we were testing. The weather wasn't really doing us any favours. The biggest drama was how cold it was, we could easily have driven in the wet but they have a temperature rule in IndyCar, it needs to be a combined temp of 100F (Track temp and Ambient Temp).
This is due to potentially damaging the tyres in the cold temperatures if we ran, so the rule is put in place by Firestone the tyre supplier and IndyCar.
On Tuesday this didn't happen it was freezing and it really only got past that rule at about 12 pm on Wednesday. Obviously, I was frustrated and the team were also, I really wanted to get as many laps as I could under my belt but I couldn't do too much about it.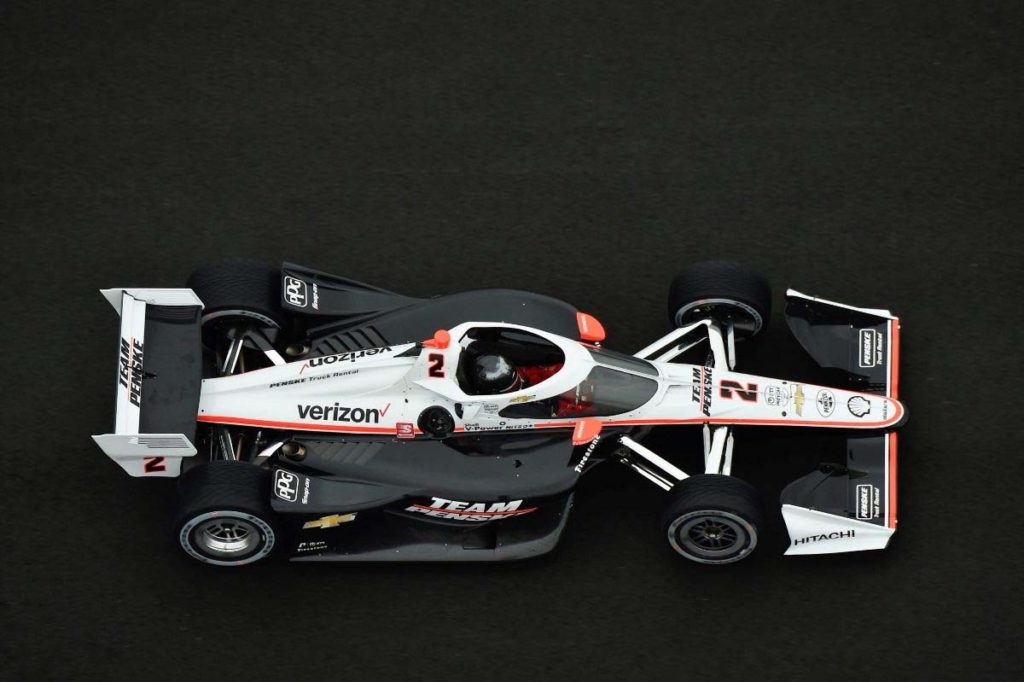 I just said to myself imagine if this was me a year ago, I would've done anything to have half a day in an IndyCar at COTA, so I was counting my self very lucky even being able to turn a wheel on Wednesday.
Once things got started on Wednesday, it all ran pretty smoothly but it went so fast. I just built up to my limits bit by bit, I am lucky to have 3 of the best IndyCar racers as teammates so having their data unlike I did at Sebring in January was a huge help.
They could find the limit for me and I could drive up to that and possibly drive a little more. I felt really comfortable in the car and felt like the car was speaking back to me and we were able to make some really good changes to make it better and more suited to my style.
At the end of the day I found myself third. I couldn't believe it; obviously deep down I was really proud of myself, but I still have a lot to learn. It's easy doing one lap by yourself but putting 25 other people out there around you is going to be a different story. It is so competitive, the field was so tight for an almost two-minute lap.
My teammate Will [Power] was fastest and Alex Rossi who ran in the Bathurst 1000 in 2019 was second. The team were fantastic with me all day, allowed me to go to my pace and it really fast-forwarded the learning I had.
It was very last minute but after the test at COTA I was offered a chance, because we were in Texas, to head to Dallas that night and gear up for a Rookie Orientation Day at Texas Motor Speedway, which is a superspeedway oval. I was really nervous when I got told but excited at the same time.
It was an opportunity for the team to put me on the Oval and see if I liked it — well. I loved it. It was so fast, I think I did my fastest speed ever on my out lap in the IndyCar – unreal. We did over 160 laps and my average lap at the end was in the 214mph bracket – 357km/h was my top speed!
It is hard to explain what it is like going at that speed, but it's all relative, I wasn't going crazy about it on track, it felt normal it wasn't until I looked at the data when I came back into the pits and saw my speed and said to myself "wow, I am really moving!".
As I am writing this I am about a half-hour out of Brisbane after my big journey home from Texas. But I am getting excited about my first race back in the Ford Mustang in Adelaide this year.
There have been a number of changes which will shake the order up but we are all ready for a challenge at Shell V-Power Racing.
My social media hashtag this year is #1743 – meaning 17 for 3 championships.
Let's go get it. Talk after Adelaide team! – Scott
Content powered by Grove Racing – check them out on Facebook, Twitter and Instagram or visit their website here.