MOTORSPORT MUSIC-ATHON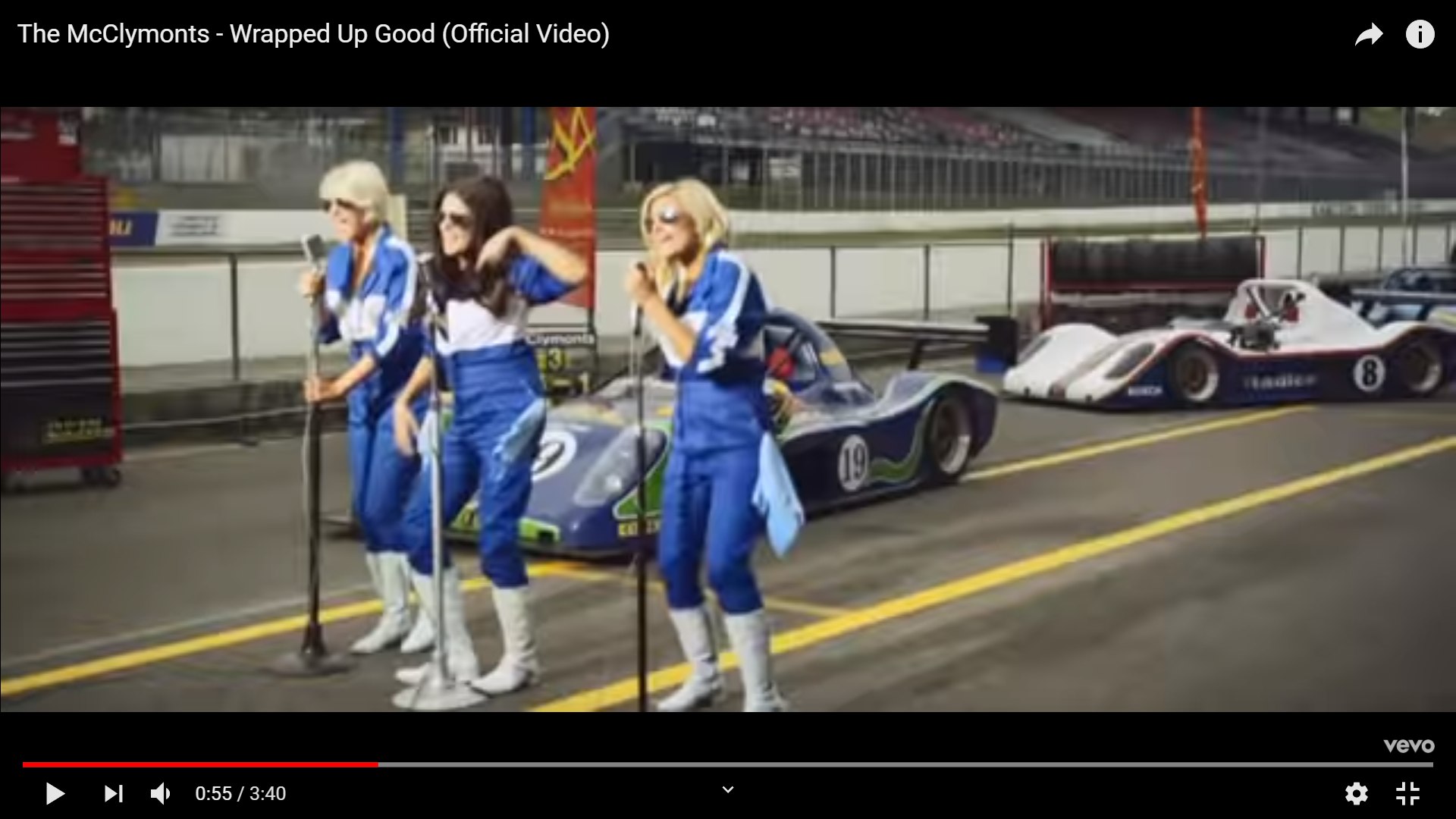 SINCE we've all got some time to burn, here is a music playlist that is certified to get you going!
COMPILATION BY: Mark Walker, Richard Craill, Dale Rodgers & Tony Schibeci
This is far, far from an exhaustive list of songs about motorsport, or songs that have a strong racing flavour.
Hit us up on the socials at @theracetorque with your favourites – I'm sure we'd love to put together round two!
Classic Channel 7
Propaganda – Jeweled
How much German styled synth do you want? If this doesn't get you fired up for Mike Raymond wearing a red blazer, nothing ever will. Reports that this is Aaron Noonan's morning alarm are yet to be confirmed. Apparently also utilised by the BBC for its rallying coverage for a time. Hang in there for the singing portion – I'm imagining Channel 7 had cut to the opening Appendix J race at the Amaroo Park AMSCAR meet before they kicked in. Truly horrible. Sunday afternoon from the 1980s through the '90s would have been nothing without this…
Emerson, Lake & Palmer – Fanfare for the Common Man
The 7 Sports national anthem. Epic, and at 8 minutes and 56 seconds, it's long enough for a radio DJ to duck out for a mid-song dart. Performed by Pommy prog-rock supergroup Emerson, Lake & Palmer, it peaked at number two in the 1976 UK charts.
Lee Kernaghan – Boys from the Bush
How could you have any sort of list like this without Boys from the Bush, the definitive theme song for Five Litre V8 Group A touring cars? If you listen closely, Jim Richards says "arseholes". This is presented with the 1994 video overlay. For the original 1992, full country and western spec version of the song, check this out.
Channel 2
Before Channel 7 there was the ABC, with this electronica piece from Greek composer Vangelis (aka Evángelos Odysséas Papathanassíou). Not only did the piece lead into an afternoon at the races with Will Hagon, but it was also utilised it in the early days of the American cable sports network ESPN.
NASCAR
Nick Offerman – America Start Your Engines NASCAR
Ron Swanson's spoken word TV advert for the then upcoming NASCAR season on NBC was perfect. It's a shame that nobody watched NASCAR from that year, which had nothing to do with Ron's sublime effort.
Robin Pemberton – Boys Have At It
This is what happens when people have too much time on their hands. A mega remix of this original clip as shown on ESPN. NASCAR's vice director of competition Robin Pemberton may have missed his true calling. Much of the original comes from this clip. Was actually Mark Walker's ring tone for a spell.
Tim McGraw – Truck Yeah
The NASCAR Truck intro song. Actually Richard Craill's current ring tone.
NASCAR on FOX Theme
Maybe it was all of those 2am Monday morning wake up calls to this song, but a classic piece of Fox build up work.
Eric Church – Talladega
David Robidoux – NASCAR Theme
The Americans love a theme tune (just google 'NFL theme' for starters) and NASCAR is no different. This piece of thematic music was and is used as basically the sport's musical branding, on international feeds and in their post-show closer that basically says 'This is our stuff, don't copy it. Oh, and thanks for watching, loyal fans.' If you're about to go out on a massive night on the town, listen to this first to get fired up.
Jean Girard – Jazz Music
We keep it on there for pro-filen purposes.
Indycar
Mark Knopfler & Emmylou Harris – Speedway at Nazareth
A cracker by the Dire Straits front man, with the tale an amalgam of multiple Indycar stories. Knopfler was good friends with former F1 & Indycar ace Stefan Johansson, with the calendar in the story roughly following the 1994 season, with the glaring omission of Surfers Paradise. Scott Dixon won at Nazareth in 2001, although he didn't break his back at Phoenix… and the song was released in 2000. Still, Knopfler's driver tore up a lot of kit before having a win.
Alan Silvestri – The Delta Force Theme
Chuck. Freaking. Norris. Paul Page's intros to the Indy 500 are legendary, thanks in no small part to this tune lifted from Norris's 1986 feature, The Delta Force, where he busted stuff up alongside Lee Marvin. For all of the Delta Force intros, check out this amazing playlist.
Formula One
Faster – George Harrison
Legally speaking, this should be the theme song for all motorsport, everywhere. In 1977, former Beatle George Harrison took a year off from being a mega star to attend many Grands Prix, in the process befriending several of the drivers, as well as Sir Jackie Stewart, who played the part of Harrison's chauffeur in the clip. Funds raised by the sale of the single aided the Gunnar Nilsson's Cancer Foundation, who passed away just prior to the song's release in 1979. How many film clips have a Brabham Fan Car and the Tyrell six wheeler? This one.
Bob Williams – Supreme
Not really about motorsport, but a top-notch clip, featuring another classic Jackie Stewart cameo in a James Hunt styled story that winds up with Williams locked in the shitter before the title decider. Every driver's worst nightmare.
Alistair Griffin – Just Drive
Fans of the Sky F1 coverage would recognise this one.
Brian Tyler – Formula 1 Theme
Dropping late in 2018, this is an excellent use of an orchestra.
Fleetwood Mac – The Chain
The classic intro to the BBC F1 coverage.
Some More
The McClymonts – Wrapped Up Good
Possibly the best use of Eastreen Creek yet…
Cake – The Land of Race Car Ya-Yas
WARNING – not safe for work, but since nobody works anymore, it's ok, I guess…
Primus – Jerry Was A Race Car Driver
From the makers of the South Park theme song, comes this, ummm, song.
Dire Straits – The Bug
A bit to take in here. Some NASCAR, some IROC, some SCCA, some sexy ladies, some shunting, some poor fashion sense.
Drive-By Truckers – Daddy's Cup
That's Racin' – The Association
Yee-haw.
Adam Brand – Dirt Track Cowboys
Kenny Montgomery – Dirt Track Thing
Elvis Presley – Spinout
Elvis could make many entries. Also, this is thin Elvis.
Vroom Goes the Red Race Car
Last, and definitely least. Included on this list under incredible duress. DO NOT LISTEN TO THIS!