THAT'S RIGHT – even a cancellation can't stop the TRT Power Rankings from delving into the Hot or Not from the 2020 Formula 1 COVID-19 Australian Grand Prix.
WORDS: Richard Craill, Dale Rodgers, Mark Walker, Tony Schibeci, Secret contributors, Social Media.
It might not be as extensive as usual, but even one day of on-track action gives plenty of content. Which is good, because there's not likely to be much on-track content in the next few weeks..
HOT
1. CARRERA CUP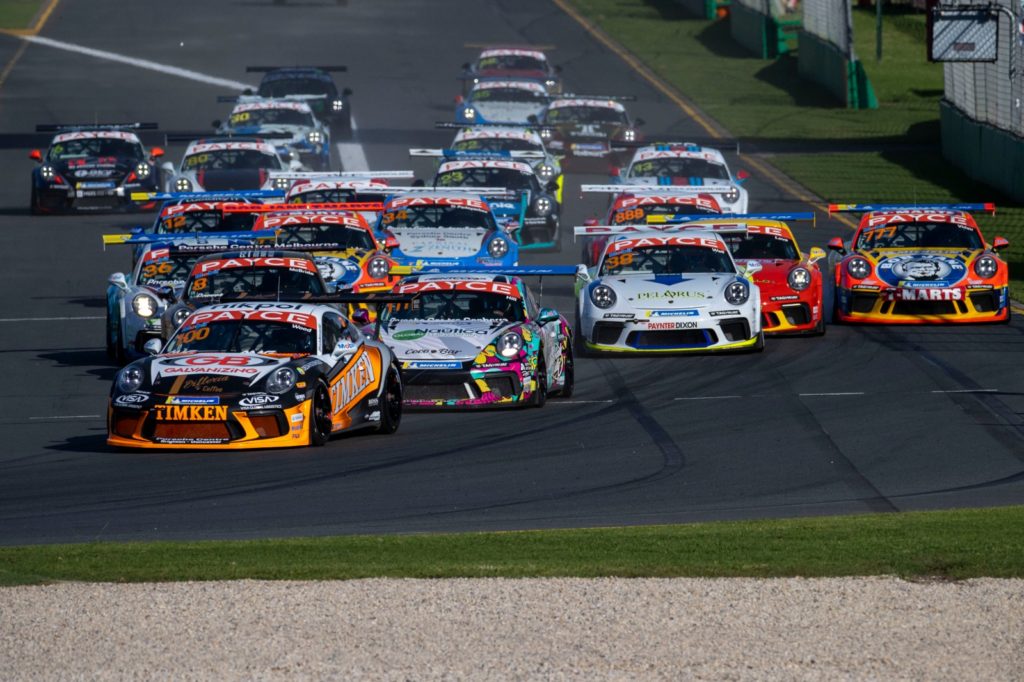 THE only race staged of the Australian GP weekend was an absolute thriller. Shame it wasn't on TV, but how good is Carrera Cup this year? There's 10 competitive cars, at least, and compelling battles through the field. And all of a sudden, their three-month break in their calendar (by design) looks like a master stroke!.
2. S5000
WE didn't get to see them race and of everyone that wanted and needed to make an impact at the Grand Prix, it was S5000 – but the tiny little morsel we got was fantastic. The cars sounded incredible and when they were spread out around Albert Park's 5.3km, a deep resonance was felt in the chests of people standing on the infield. Qualifying was competitive and the cars looked challenging to drive. Small sample size, but a big tick regardless.
3. KELLY RACING PACE
SO we only got a pair of Supercars qualifying sessions last weekend, but we still learned a bit – namely, Kelly Racing have nailed their transition to the Mustangs. They were good at The Bend's pre-season test, decent at Adelaide and Heimgartner qualifying fifth and ninth, respectively, in the two sessions was a big tick.
4. KIMI & SEB'S SNEAKY EXIT
This is the photo circulating that purports to be a passenger list for Emirates flight EK409 which left Melbourne THIS MORNING at 6am – showing F1 Drivers Sebastian Vettel and Kimi Raikkonen (in 1A and 3A). If true, there's two drivers who won't be racing at @ausgrandprix pic.twitter.com/5AdU9YccfI

— Trevor Long (@trevorlong) March 12, 2020
WE love the fact that these to snuck out of the country on Thursday night, basically helping to force the hand of F1 to throw in the towel. Sneaky, under-the-radar departures under the cloak of darkness.. given away by someone leaking the passenger manifest? How very Formula 1.
5. McLAREN
MADE the tough and smart decision when no one else would, and were probably decisive in the whole tipping point of the race not going ahead. Between Zak Brown and Andreas Siedl, it's good to see this stories team's on-track revival has been mirrored by strong leadership off it, too.
6. GARRY JACOBOSON
MSR pilot qualified 12th in qualifying for Race 4 which was a mighty effort given the team had Dave Russell on standby for the weekend, in case their original driver was in too much post-surgery discomfort to continue. After Zane Goddard's very impressive run in Adelaide, this is another decent moment for MSR. First Power Rankings appearance for Gaz!
7. SUPERCARS COMPETITION
WHILE it is early days and the sample size is tiny, it seems like the off-season tweaks have helped the competition in VASC. While it's still the best teams up front, as you expect and as it should be, it just feels a bit more competitive throughout. DJRTP aren't dominating, the Red Bull cars are fast but certainly not crushing everyone and Tickford are absolutely in the hunt – with special mention again to Will Davison and 23 Red.
Good call? Or are we being glass half full?
8. WE CAN RE-USE OUR GP PREVIEW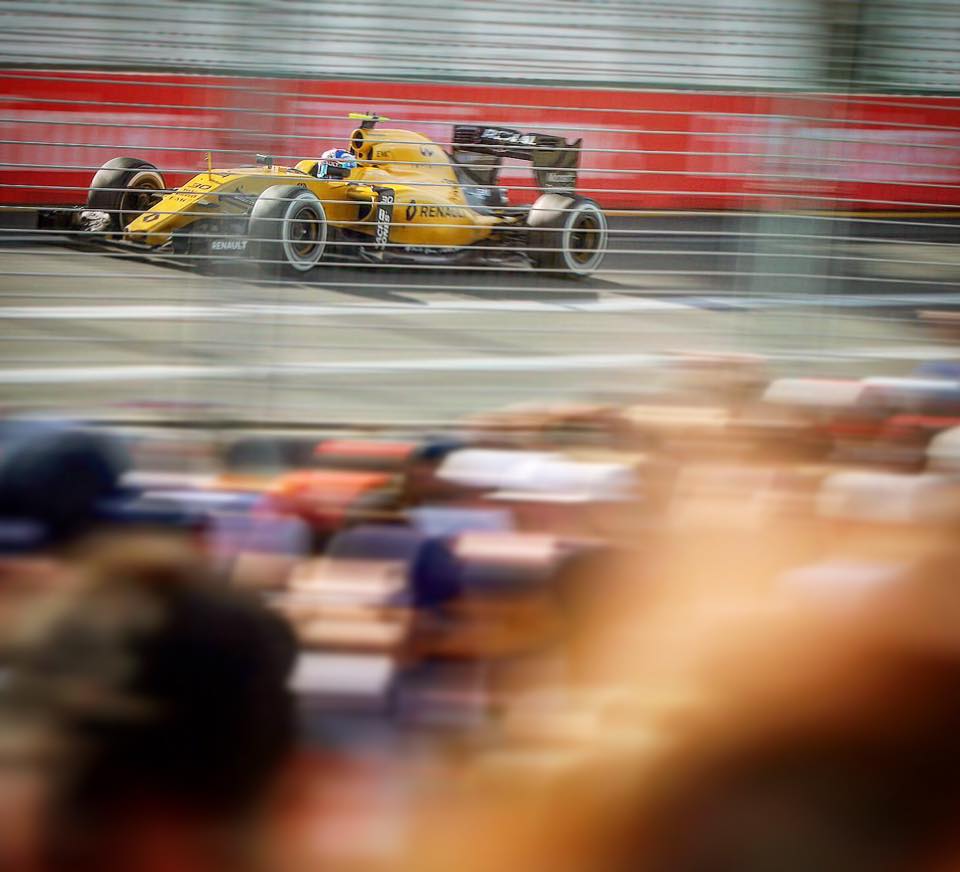 MARK WALKER worked hard on TRT's immense Grand Prix preview, but the beauty is in twelve months time, you'll have forgotten and we'll be able to use it again. Work smarter, not harder, people.
NOT
1. FORMULA 1 and the AGPC
THERE'S been some massive PR misses already this season (hello, Team Sydney) but nothing will take the cake like the absolute fracas that was the 'Will they.. won't they' debacle of Formula 1 and the Australian Grand Prix corporation taking so long to decide the future of the event.

From the explosion of chatter late on Thursday night through to the hours of nothing in the morning, the gates being held shut and little information abound for punters, support categories, media, fans and more, this situation will be one studied by university students doing PR degrees in the future.

Studied, as in, how not to do it.

The lack of decisive action from Formula 1 and the AGPC likely revolves around money and just who would cop the cost of the whole exercise if the event didn't go ahead.
Update on the #AustralianGP expected soon. Organisers given option by health officials for race without fans. But doesn't guarantee it will happen. "There will be no public spectators at the grand prix this weekend, if a race actually happens at all," says Victorian premier. #F1

— Scott Mitchell (@SMitchellF1) March 12, 2020
This is, obviously, poor form. The bottom line is that neither side had either the willingness or ability to come out and make the right decision and while they spent all of Thursday night and Friday morning arguing, everyone else sat twiddling their fingers, the Internet and social media had a field day of speculation (which helps no one) and journalists had a field day listing reasons why this was all very stupid indeed on the same medium.

In an issue of public health and one totally dominating the media headlines everywhere, taking what was essentially 12 Hours from the McLaren mechanics diagnosis to the point where a message got out is not good enough.
And why was the Premier left to float the possibility of the event occurring without punters?
Very classy from Mercedes to break the silence. It's no coincidence that the best team also has the strongest overall communications game… https://t.co/Krigi41FzX

— Edd Straw (@eddstrawF1) March 12, 2020
That wasn't the only time the messaging was confusing; first the event was still on but behind doors. Then F1 was out but the supports were still happening. Then it was all off – but a lot of people found out for the first time via twitter reporting that GP Corporation Paul Little CEO had told guests at a breakfast function that was the case. By the time the media release came out, the people lined up in their thousands outside the gates still didn't know.
By the time the press conference happened after 11:30pm everyone knew and very little extra was added.
It was all messy and if the reasoning was anything other than a public health crisis, F1 and the event would have been in more trouble than the first settlers who, by the way, were in a bit of strife.

This is unlikely to be toppled as the Number 1 'NOT' in the Power Rankings this year, possibly ever.
2. FRIDAY THE 13th.
WE'RE not superstitious but after last week, anyone who puts a major race meeting on this date again deserves their head read.
3. VIC ROADS
OH DEAR. Driving into the circuit one morning, TRT's Podcast guru Tony Schibeci was pulled over by Victoria's finest. Now we're not going to say that this is a common happening though even the great man will admit he's been there before. Anyway, the voice of the 'G was pinned after their license plate scan indicated he was driving with an invalid / banned license.
Unfortunately, this was news to the man in question..
Turns out, some utter genius at Vic Roads had whacked a 100-year license suspension our man Schibeci for what was, apparently, a doctors diagnosis mild case of sleep apnea. While Schibeci doesn't argue that fact, the kicker is that, despite protestations to the otherwise, they'd neglected to tell the man himself..
Schibeci says the Police who stopped him had a laugh at the matter and after a doctors visit and several hours on the phone things were sorted..
Did we mention that this happened on.. you guessed it.. Friday?
4. SONIC TEAR-UP
IN A worst-case scenario for the team, Sonic Motor Racing's weekend unraveled in the worst possible way in the only Carrera Cup race of the weekend. Dale Wood got pole but suffered a puncture on the opening lap and fired it off the road as a result (Though pitting for a new tyre and still finishing in the 10 was impressive). Meanwhile, the two Bob Jane T-Mart cars ended up having a run-in. Any team mate carve-up is mandatory Power Rankings material and we are bastions of consistency here at TRT..
5. DATES ON MERCH
HERE'S a tip: Don't put the date on your event merchandise. The Grand Prix corporation will already be spending lots of cash to re-do their 25th F1 race in 2021.. but they could've saved some by not putting the year '2020' on their merch. As it is, those who purchased a programme or a cap from the GP this year now have something of a collectors item..
6. WE HAD TO CANCEL DRINKS
Thanks to those who asked about the scheduled On The Grid Beers planned for Saturday. Cancelling things is in vogue at the moment so we didn't want to miss out. Flattered many people asked about it – thanks for listening and we'll definitely do it again! #AusGP pic.twitter.com/3DuD7dzvxC

— The Race Torque (@theracetorque) March 13, 2020
OUR tradition of 'Beers with' the On the Grid team was set to continue at the Grand Prix, however it too has become another victim of this virus deal. We swear to god that the reason Craill skipped town Friday night was absolutely NOT to avoid the substantial beer bill that was likely forthcoming. Promise.
NOT HALL OF FAME SHAME
COVID 19
Goes without saying, really.