HE GOES about his business with limited fanfare and with the ego-free, positive approach that you expect from Kiwi's in normal life; but there's nothing normal about Scott Dixon. Now one of the greatest of all time in IndyCar racing, he made his debut at Bathurst during this year's 12-Hour. Our DALE RODGERS caught up for a chat.
WORDS: Dale Rodgers IMAGES: Andrew Hall / Mark Walker / Archive
AUSTRALIA has a long history of involvement with the Indy Car Series. Hosting the premier USA open wheel class at the Gold Coast from 1991 until 2008, local fans enjoyed the Formula 1 alternative with its laid back approach, accessible drivers and the party atmosphere the Gold Coast generated.
And the racing was always spectacular and drama filled. None more than Nigel Mansell's win in 1993 or the carnage of the 2002 event when there was a frightening nine-car pile-up at the start in very wet conditions. Again in 2003, a massive thunderstorm struck the area during the race, leading to a red flag and shortened race distance.
But Australians not only loved the race, they witnessed a long list of Oz drivers who competed either as one-offs or as part of the Indy Car Series – Gary Brabham, Jason Bright, Marcus Marshall and David Besnard all raced at the Gold Coast between 1993 and 2005. Queensland's own Will Power made his debut in 2005 and scored pole position in 2006 and 07. Ryan Briscoe also enjoyed success on the streets of Surfers Paradise winning the final event in 2008.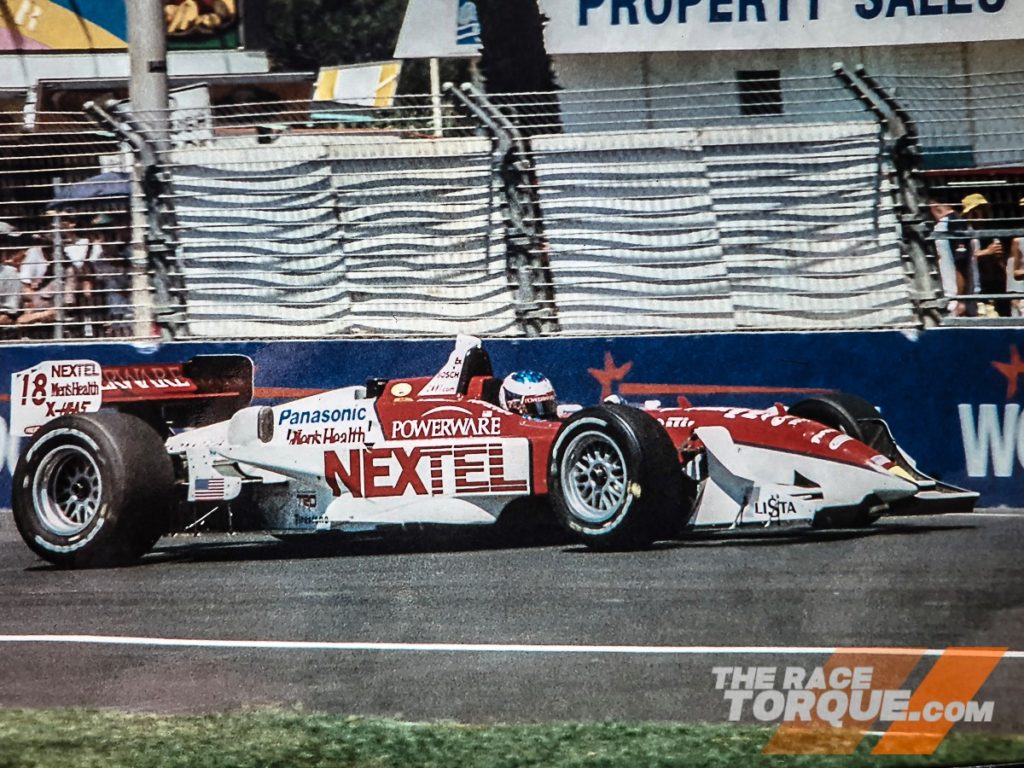 Interest in Indy Car has again spiked as we now watch current Supercars Champion Scott McLaughlin pave his way into a seat at Team Penske in the Indy Car Championship, despite the possible setbacks which the current world Coronavirus may deliver to the series in 2020.
It was, however, another Kiwi in the form of Scott Dixon who has carved out a remarkable Indy Car career including Championship and Indy 500 wins.
Dixon spoke to The Race Torque on his recent visit to the Bathurst 12 Hour as part of the star studded R-Motorsport Castrol #62 Aston Martin GT3 team. Dixon spoke about his remarkable career and in particular, how he has been part of the Ganassi Racing Team for over 17 years.
How he came to team up with Chip Ganassi's famous team was, in hindsight fortuitous for the Brisbane born Kiwi.
"The simple answer (regarding his move to Ganassi) was because PacWest went bankrupt. Honda were heavily involved with where I was placed. The only option was to try and add a car with Chip and that's how it came around. I think it was Race 4 (of the 2002 CART Championship) we went from Motegi with PacWest to Milwaukee with Ganassi," Dixon recalls.
"Even then it wasn't easy. I got paid per-race and there was no real contract. We had a fairly decent season, although I did not get a win that year, but the car was fairly good."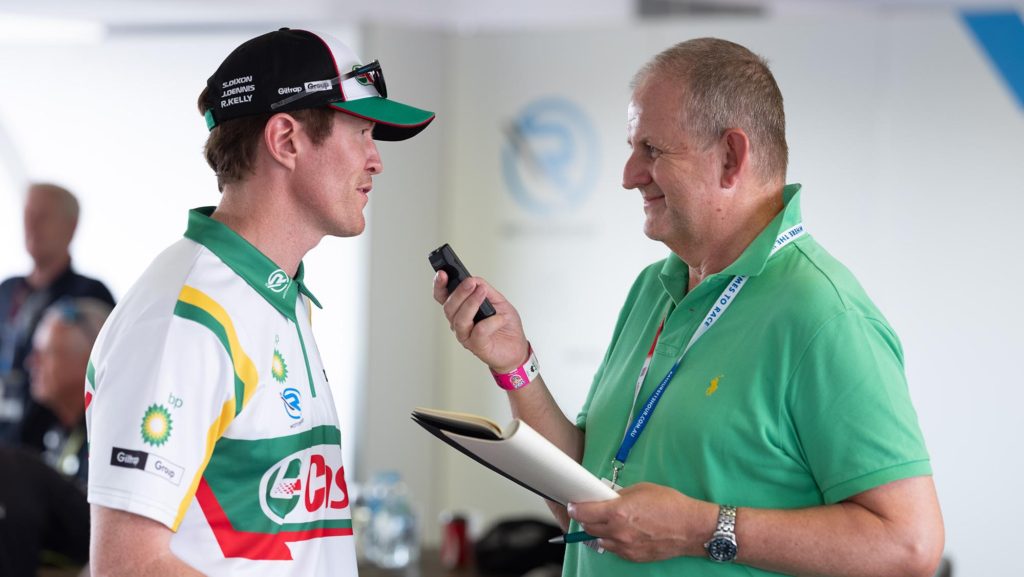 Not only having to deal with a new team in only his second full time year in the CART Championship, Dixon also had to navigate the new look, all-oval IndyCar Series for 2003.
The 2003 Series brought some of the biggest changes in its history. The league adopted the name IndyCar Series, after a settlement with CART, prohibiting its use, had expired. Several former CART teams brought their full operations to the IRL, most notably major squads Chip Ganassi Racing and Andretti Green Racing, as well as former CART engine manufacturers Toyota and Honda – replacing Infiniti who shifted its efforts to the new feeder series Infiniti Pro Series.
"For me, it was the hardest transition, going to an all oval series at that point," he said – though bagging the 2003 Championship was a great reward.
For Dixon, as for all drivers in the premier USA Racing series, there is only one jewel – The Indianapolis 500. In all Dixon has made seventeen starts at the Brickyard but only poured the milk once. He spoke about some of the ones that got away and the intensity of the 'Month of May' in Indiana.
"I think there are two which really stand out which we had a good chance of winning. It is the hardest thing about that place, it is just so hard to get everything right in a three-and-a-half-hour period after such a long build up," Dixon comments.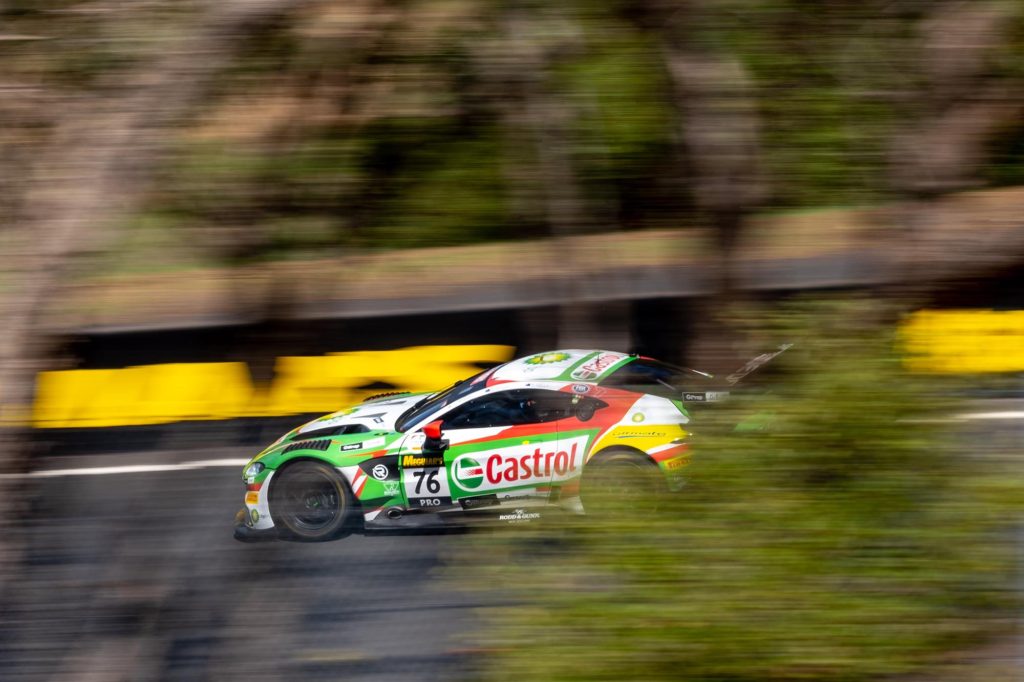 "The competition, as always, is through the roof."
But it is his candidness on performance of late clearly plays on Dixon's mind as he explains the current situation.
Constant aero changes for the Indy 500 year on year have seen many teams with their backs to the wall.
"Lately we just haven't had a good car. It has been a real struggle. Last year (2019) we got involved in a crash while running in the top six or seven and the year before (2018) we finished third but we really had not had a comfortable car and it had been very hard to drive," he said.
"We have really focused in the current off season to turn it around and get the program back where it should be,"
One area of the sport which has enticed many Indy Car and NASCAR drivers in the USA is Sports Car Racing.
Dixon is no exception, racing in the Rolex 24 Hours of Daytona and backing up with the Ford – Ganassi entry in the World Endurance Championship – including the Le Mans 24 Hour.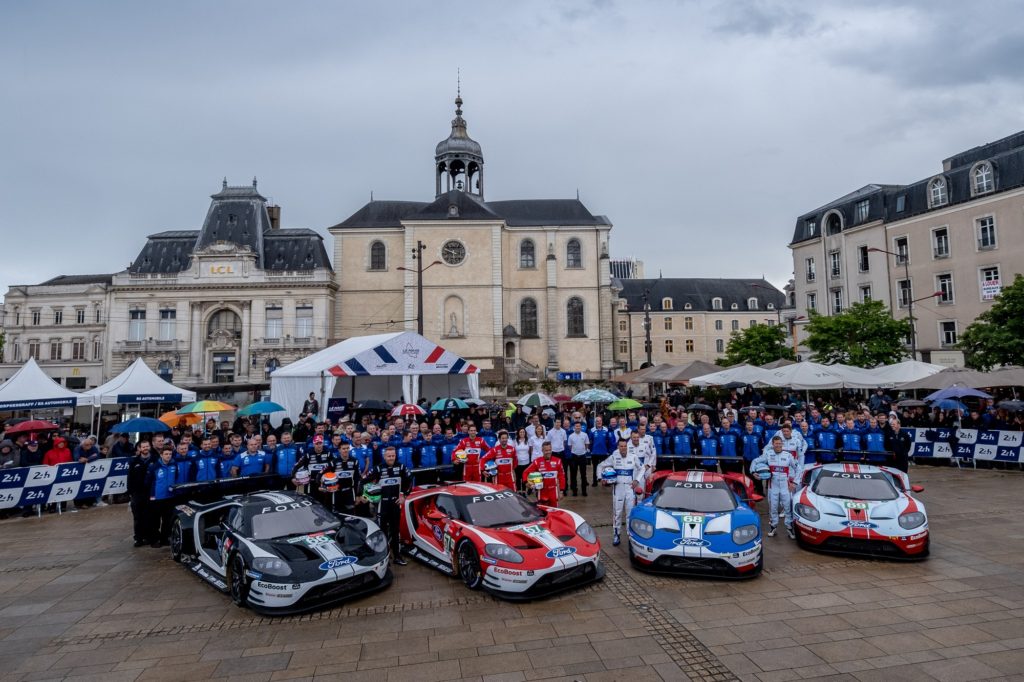 "I love it. My first experience was 1999 with the Ferrari 333P at the Petit LeMans at Road Atlanta and then it wasn't until 2004 that I did my first Daytona 24 with Chip," Dixon recalls.
"It was a nightmare of a race! I think it rained for about eighteen hours and we didn't have a demister. The car was full of water and it was just a mess! I have really enjoyed the Sports Car Racing and to get my fourth Rolex Daytona 24 win earlier this year was really cool."
Dixon also rates the recent WEC campaign in the Ford GT in the LMGTE Pro Class as one of his career highlights.
"What really drew me to that program with Ford was the history of Le Mans and the Kiwi's winning the race in 1966. Our car didn't win (in 2016) but the sister car did, fifty years to the day of Ford winning in 66. It was very special to be a part of it," Dixon says with obvious pride.
"I really enjoy it. (Endurance Racing) It is totally different to what you are used to. There is a lot of compromise in these sort of races but Endurance Racing is really cool."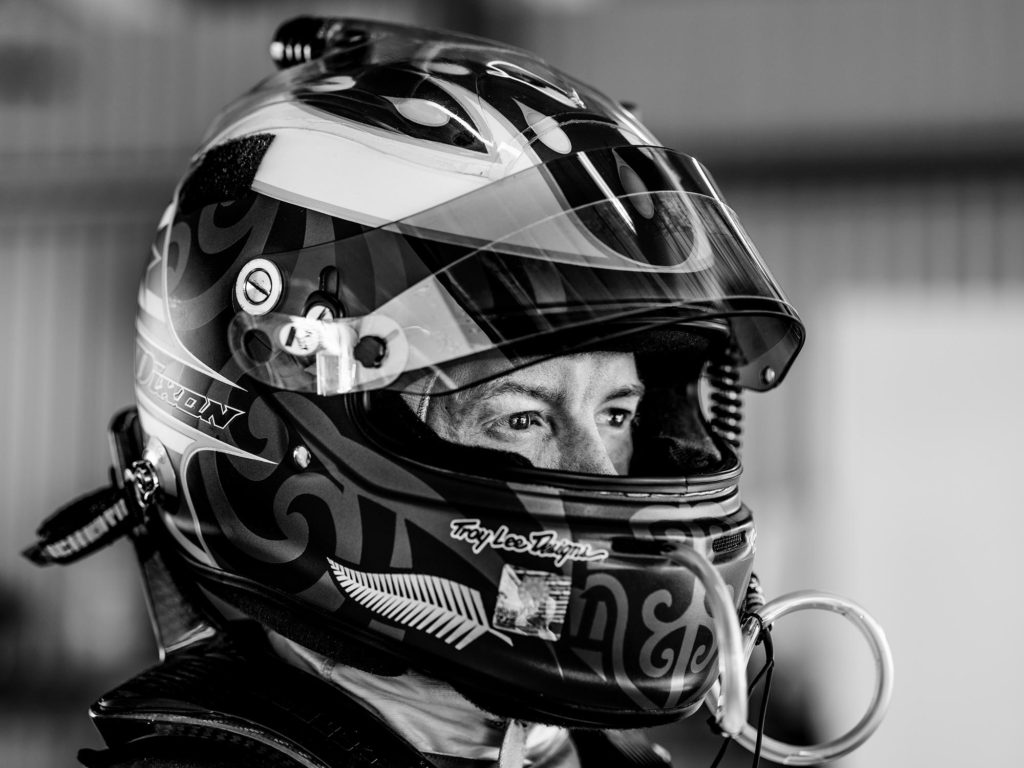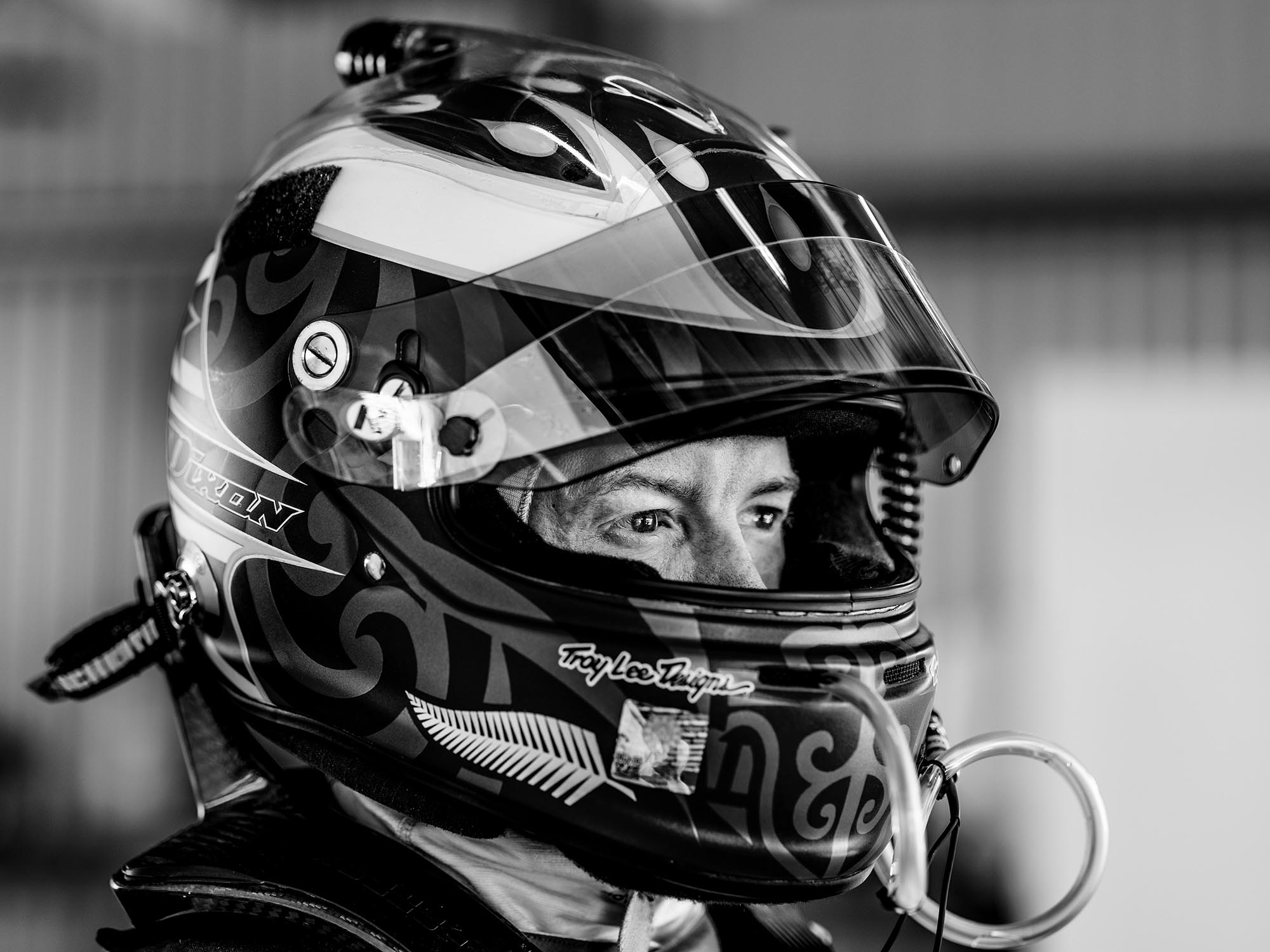 While Le Mans was of special significance to Dixon, so too was driving for the first time at Bathurst in the R-Motorsport GT3 Aston Martin.
While not shying away from just how difficult the track is, he did say that just racing on the Mountain is on most top drivers' bucket lists. History will show that Dixon and teammates Rick Kelly and Jake Dennis could not repeat the podium effort of the team in 2018 thanks to a fraught race. They would be finally classified sixteenth some six laps behind the winning Bentley GT.
However, Dixon did explain how he was nearly driving in the 2019 Supercheap Bathurst 1000 in the wildcard #27 NAPA Auto Parts WAU Commodore – before circumstances intervened.
"I was intrigued last year when the Walkinshaw Wild Card entry was announced. I was actually pretty much set to do that," Dixon says.
"It was only when I was going down the road to get insurance for the race that they said – you are already racing that weekend at Petit LeMans. It is never a really a conflict with that race. So, in some ways I am kind of glad I missed that." He joked.
Looking to the future of races outside the primary commitment to Indy Cars, Dixon was quite philosophical.
"It is very difficult to break away from what you are paid very well to do and you have to understand the commitment that that team makes to the sponsor and all the other things that go with it.
"It makes it very difficult. Then there is the Manufacturer. I'm sure Honda doesn't appreciate I am driving an Aston Martin, but luckily it is in a different county in a different series. It's just those tricky things and you don't want to burn bridges of people and companies that have really helped you over many years."
Scott Dixon. A down to earth and very likeable guy. He is hungry for that next Indy 500 and Championship win, but don't rule out seeing him again at the Mountain.