GALLERY: #TBT HARVEY NORMAN SUPERGIRLS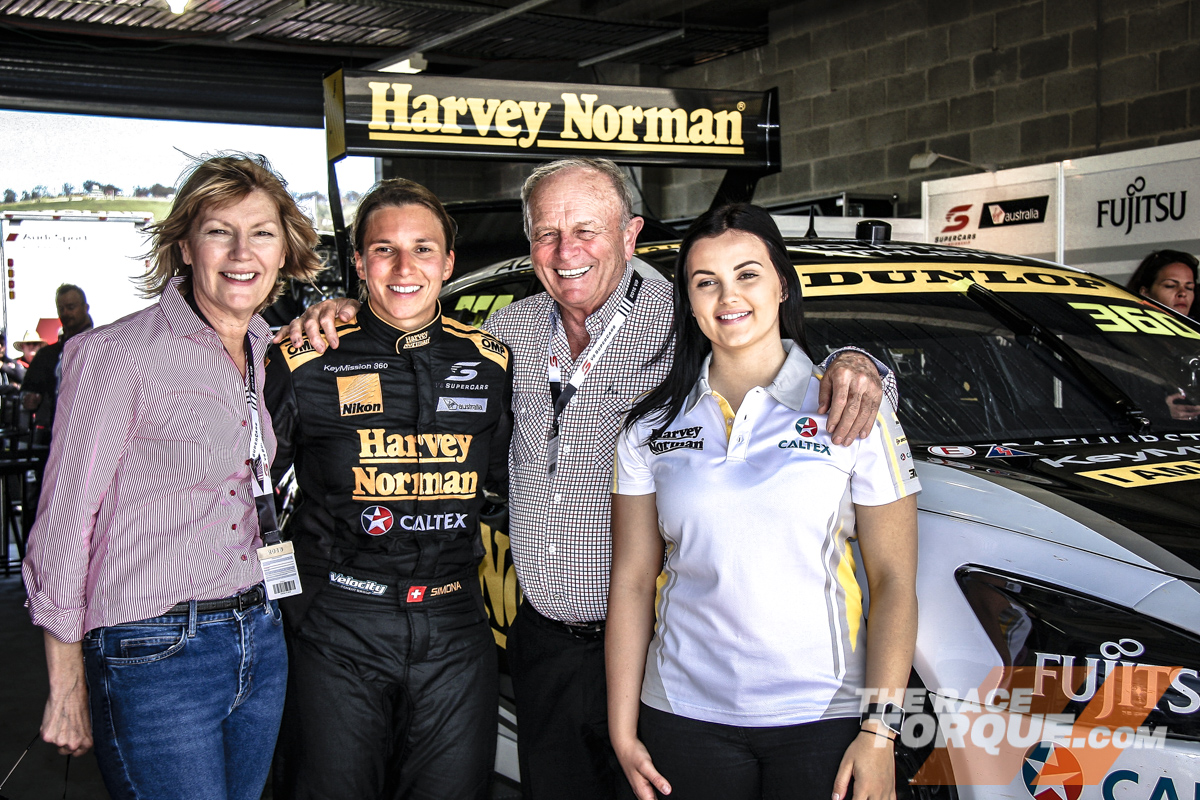 SIMONA de Silvestro's recent drive in the Supercars Eseries has sent us down memory lane, to the time The Race Torque was embedded within the crew of the Harvey Norman Supergirls at Bathurst in 2016.
WORDS & IMAGES: Mark Walker
With the author scooped off the bench to carry out PR duties for the occasion, it transpired to be one of the most hectic weeks of commitments for any team at the event, possibly ever.
That said, everything happened for a reason – with the team only campaigning the lone race, all obligations had to take place that weekend. It rightly received a lot of attention, because it was genuinely a big deal, especially with Gerry Harvey and Katie Page trackside.
Between a plethora of media opportunities, sponsor functions, other random meet and greets, press conferences, as well as the standard public duties all of the participants have to commit to, oh, and driving a race car on occasions, it was nothing short of full on.
There was plenty to play for too- with Simona having recently been announced as a participant in the next three full championship seasons. At the time of the race, she was still undecided on a team to permanently call home, with the Supergirls program having moved from Ford Performance Racing in 2015 to Nissan Motorsport.
Nissan put their best foot forward to make an ultimately successful bid, giving the squad good kit, and importantly some highly experienced staff to manage and guide the program.
All weekend long, whenever Simona was located near another driver, she would go out of her way to discuss the intricacies of racing a Supercar at Bathurst – it was a nod to her professionalism and eagerness to learn, and something a lot of drivers would have had too much pride to do.
Renee Gracie for her part was also impressive, handing the swathe of sponsor and media commitments with a calmness that often was lacking from this PR manager…
An incredible experience, a credit to Chris Jewell and co for organising, one I won't remember in a hurry.