HOW PAUL STODDART GAVE ME TWO F1 WORLD EXCLUSIVES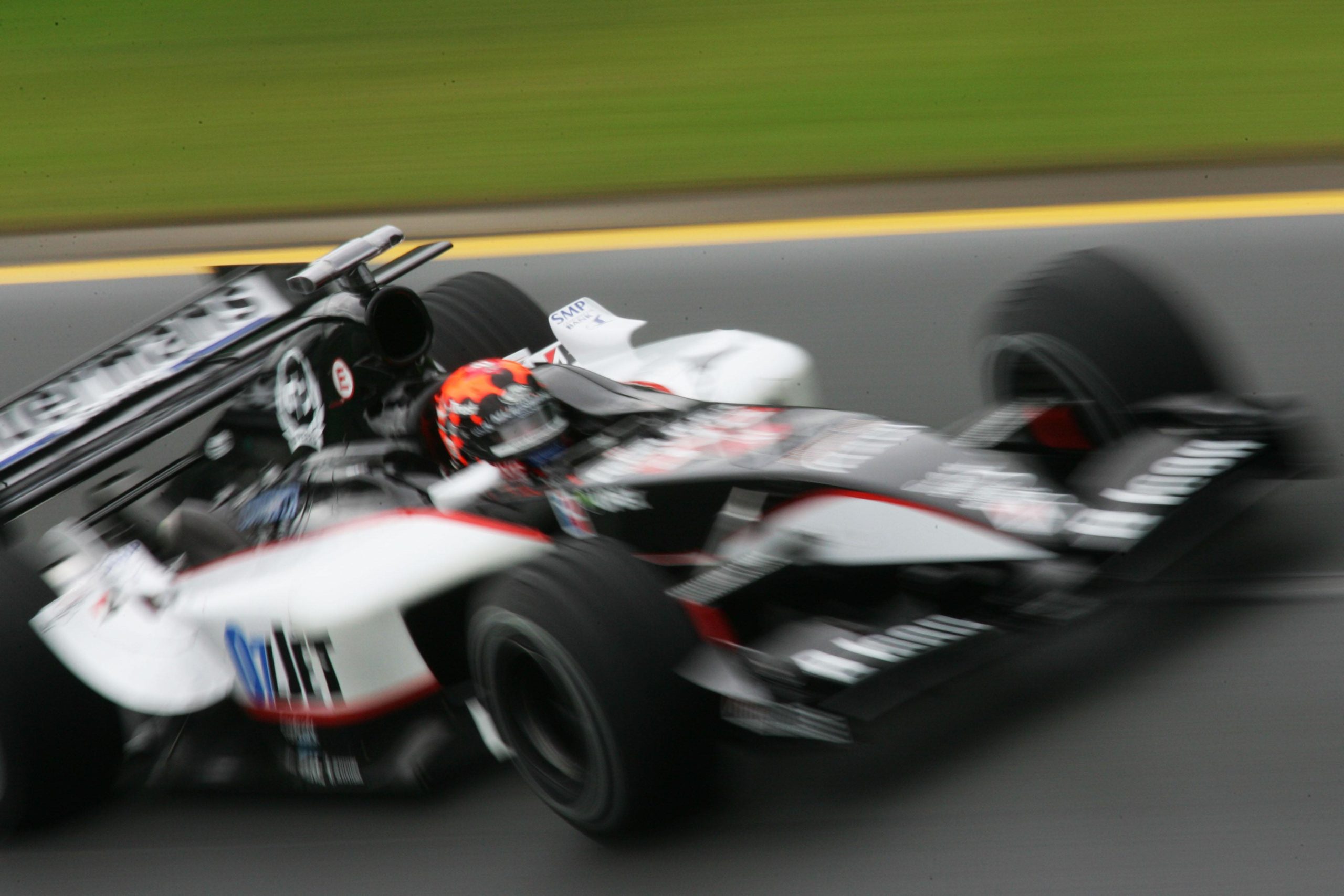 THE tumultuous lead-up to the 2005 Australian Grand Prix in Melbourne saw Minardi owner Paul Stoddart almost take the sport to court in order to race his cars. As it turns out, our man TONY SCHIBECI was the man on the scene first..
WORDS: Tony Schibeci IMAGES: Michael Delaney
WHILE THE Australian Grand Prix didn't run this year, seeing Giancarlo Fisichella race around in a S5000 car on the Thursday brought back strong memories of the year that 'Fischi' won the race back in 2005.
My memories of him winning the race weren't the strongest memories of the weekend. For me the memories of becoming a Formula 1 spy are entrenched in my brain.. It was a dangerous job baby, but someone had to do it and boy am I glad it was me!
It all started a month before the cars were set to hit the track at Albert Park when I interviewed Minardi Boss Paul Stoddart on my brand new SEN Motor Racing show "On The Grid" (Still running as a podcast here on The Race Torque). It was a Sunday morning and Paul was to be my first guest on the show. (On The Grid had taken over from "The Panelbeaters" which had been hosted by Neil Crompton and Brad Jones in 2004 before being picked up by Telstra Bigpond).
The story was that cash-strapped Minardi was planning to use an updated version of their 2004 model car for the first three races of the season in Australia, Malaysia and Bahrain. From there, they would switch to their 2005 cars for the first European race in San Marino, Italy.
Ferrari and Jordan were also set to start the season with last year's cars but made the necessary changes in accordance with the FIA regulations, which included extended engine mileage, limited tyre changes and restricted aerodynamics.
Minardi argued that they could not afford to build an interim machine although Stoddart, and all the other teams, had voted in favour of the aerodynamic and tyre changes the year before.
I asked Paul if there was a chance his cars would be stopped from running in Melbourne? His answer not only shocked me but sent shock waves through F1 circles over the next 24 hours.
"If that was to happen, we would race under protest," he told me.
"Were a protest not to be entertained at the track, it certainly would in the Victorian Supreme Court."
Stoddart was threatening to take Formula 1 to the Supreme Court if he wasn't allowed to run his two cars in Melbourne.. Stop the presses!
Straight off the back of the interview, I received a phone call from an old mate and former Australian GP Media director Geoff Harris.
"Mate," he said. "Send me that audio straight away. I'll get it transcribed and we will send it to every news agency in the world."
The transcript was sent within 3 hours via email to the sports desk of the World's newspapers, and most of Europe woke to the story broken on SEN. Here's how the BBC reported it.
At the time, it was believed that 8 of the other 9 teams had given Minardi approval to run the old car; the only team not to give the thumbs up was Ferrari. Team boss Jean Todt was holding his cards close to his chest and wouldn't give his answer until the first day of the Australian Grand Prix – and this is where I became an F1 Espionage spy.
Austin Powers I wasn't but I did become an International Man of Mystery!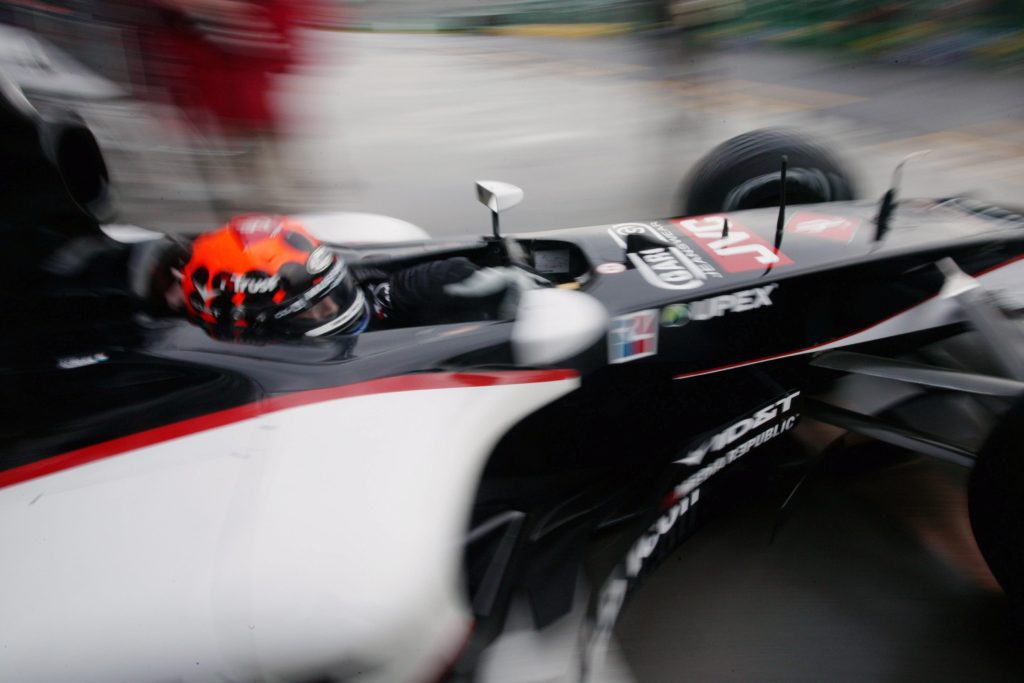 Fast forward to the 3rd of March 2005 and I arrive at the Grand Prix to perform my SEN duties for the day, reporting all the action of the Grand Prix practice day and hopefully grab some interviews for regular programming.
At around 2pm I received a phone call from Paul Stoddart, asking me to pop on down to the Minardi Garage for a quick chat. Now as any reporter or journo would know when someone gives you a call to have a chat, chances are the story is going to be pretty good or you are about to cop a whack for incorrectly reporting a story in the past.
I went straight down to the back of the Minardi garage and listened to what Paul had to say.
"Tony, in the past couple of months I really have enjoyed chatting to you. Your questioning makes me feel relaxed and you don't try to beat up a story. So as a result of our friendship I have a job for you.."
At this point I am thinking: 'I'm about to be offered the role of Media Manager for Minardi.. how cool would this be! I've only been covering Motor racing as a reporter for over a month and already I'm working in F1. Look out Bernie!'
Paul continued: "I have to be at a sponsors function tonight and as you know we still haven't been given an answer from Jean Todt. I really need you to help me out here: Could you please head to the Crown Casino hotel foyer after you finish here and sit and wait for Jean Todd to arrive back from dinner. When you see him heading towards the lifts and heading back up to is room, please call me and I'll come straight there."
So, I arrived in the foyer of Crown Towers Hotel and sat on the comfy lounges to wait. I knew that from that point on I was trapped to that seat: No drinks, no food, no toilet break – just turn the laptop on and get ready for a long night.
I didn't know what time to expect Jean Todt to arrive back at his hotel but you can imagine my joy when him and his entourage walked in at 11.30pm.
So as promised I made the phone all to my client using my mobile device which had been encrypted for safety..
"Hello Paul, agent 1116 here. The prancing horse has landed". (I think that's how I remember it). 'Stay there mate!' was the response. 'I'm on my way'.
Stoddart arrived at 11.45pm: I know this to be true because my watch confirmed that.
"Stay here mate" he pleaded, "because if things don't go well up there, I will be giving you your second world exclusive."
A ding of the lift bell at 12.30 in the morning, shook me out of my slumber to see a forlorn boss of Minardi walking out of the doors.
"How did it go?" was my welcome back to him.
"Turn on your recorder mate, because we are going to court."
I recorded a 5-minute interview with him in the foyer of the hotel with Stoddart outlining in full detail how the next 12 hours would play, out according to him.
And there was my second Minardi world exclusive in the space of a month.
The rest, as they say, is history. Minardi got their court injunction on the Saturday morning as promised by Stoddart and qualified both cars on the grid, but then dropped the court action on the morning of Race Day, having spent the night making the required modifications to the car, "In the interest of the Australian Grand Prix."
While Christijan Albers retired his car on lap 16 with Gearbox problems, Patrick Friesacher finished in 17th, but ahead of Michael Schumacher who crashed out on lap 42 in a battle with Nick Heidfeld.
The Winner was Giancarlo Fisichella ahead of Ferrari's Rubens Barrichello and one just wonders if history would have repeated itself at Albert park again in 2020 had the S5000 race gone ahead.