PODCAST: HAZELWOOD, WINTON AND VIRGIN..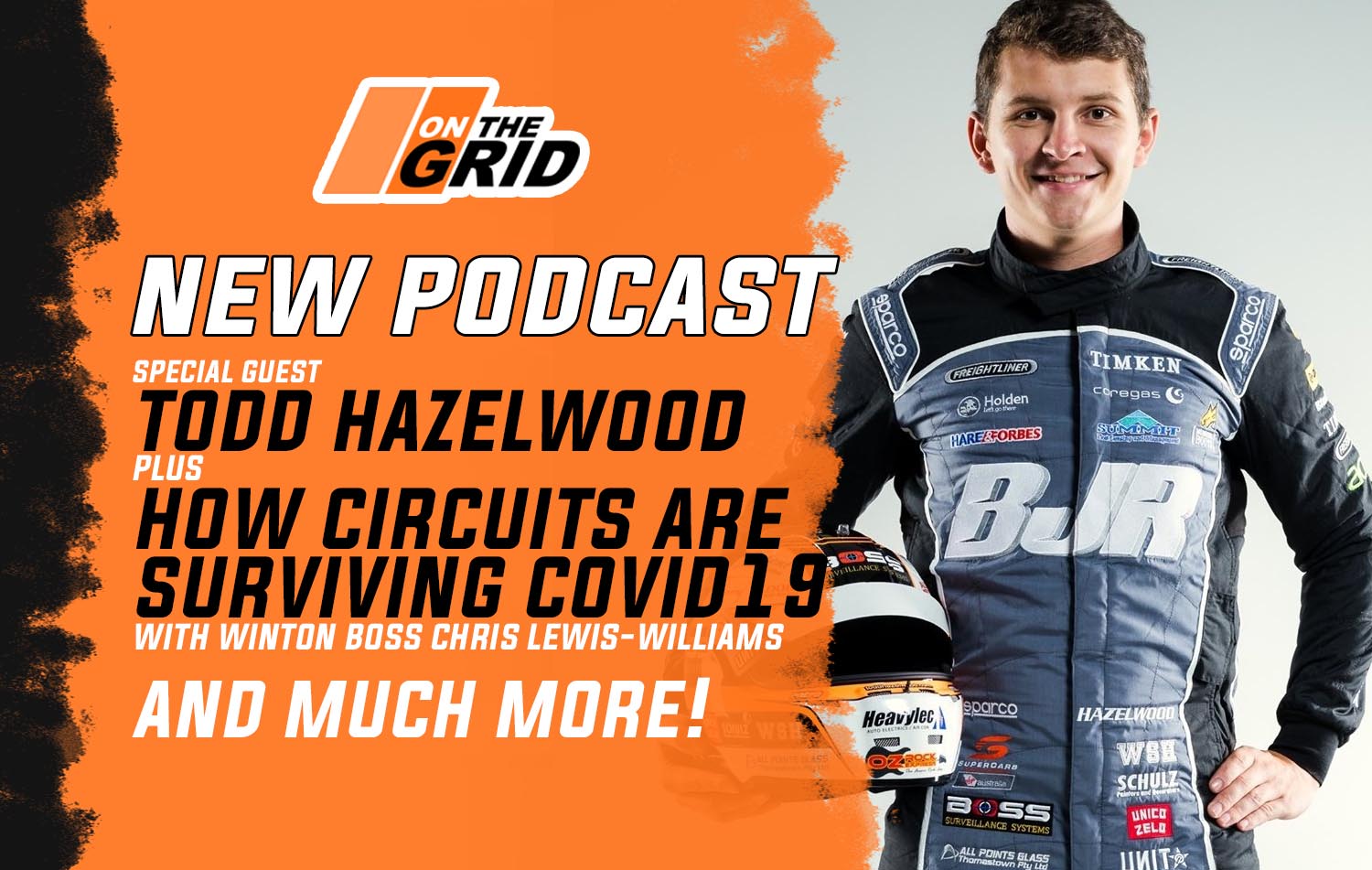 IT'S A BUMPER On the Grid this week with much actual real-world news to discuss, plus that of an eSeries variety, too.
Todd Hazelwood joins the chat to bring us up to speed on his shift to Brad Jones Racing this year plus a unique insight into the challenges he's facing by not being in a racing car.
Benalla Auto Club CEO Chris Lewis-Williams is our special guest to give insight into how permanant circuits are coping with the Covid-19 enforced shutdown, and what their plans are to come back following the crisis.
Then a breakdown of the Virgin Australia news and usual bants in a super-sized edition of OTG this week, for no reason other than we've got nothing better to do, so why not talk car racing?
Listen at the link below via mypodcasthouse.com, on Spotify or Apple or at 9PM UK time on Thursdays on RS1, via the Radio Show Limited Network online at radiolemans.com.