POWER RANKINGS: eSERIES ROUND 2
ROUND TWO of the Supercars eSeries delivered plenty of action and storylines in both the real and virtual worlds.. here's our look at what worked and what didn't in the TRT Power Rankings, powered by Yellow Cover!

WORDS: Richard Craill, Mark Walker, Dale Rodgers, Tony Schibeci, Social Media contributors (Thanks!)
We start, as always, with the good stuff..
HOT
1. Racing quality + tracks
The opening laps still need work, but there was a marked improvement in the quality of racing across the field in Round two. Big props on everyone getting up to speed to make the product better.
Also, how good was Silverstone? Catalunya was solid, but the thought of Supercars racing at the home of British motorsport is a very tasty one indeed, and the racing product was very, very good.
2. Max Verstappen
You may love or hate Max, but there's no denying this is the power of eSeries racing; bring in a global name to compete in an effort to build the exposure. To his credit, Max embraced it totally, was an engaging interview on TV and raced hard and competitively, as expected.
3. New Audiences
Thanks in part to Max, a massive international audience watched round two. How good would it be if a lot of them, Verstappen or otherwise, come back for Round 3? That's the idea..
Very enjoyable watch. Verstappen P2 in Race 1 at Silverstone. Broadcast is really high quality. And how awesome do Supercars look at Silverstone! https://t.co/JULjQnpOlk

— Will Buxton (@wbuxtonofficial) April 15, 2020
4. Will Brown
Roped in as super-sub for Dave Reynolds and did an outstanding job – competitive throughout. You'd not say this in the real world, but is Dave's seat at risk for the rest of the year? Or can we add a third Penrite car as a wildcard for the remainder?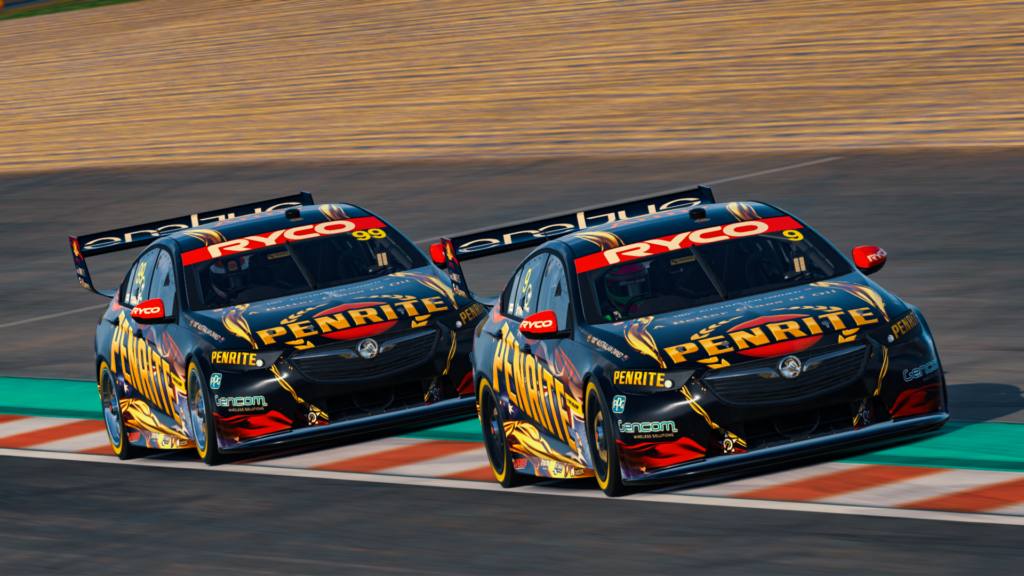 Special reference at 4 to Anton de Pasquale, who is absolutely a contender in every race.
5. Nelson Percat
Nick's engineer faithfully sat alongside his driver throughout the entire night. Okay, so he slept through the whole thing, but that's not the point. Nelson is a good boy – a VERY good boy.
@NickPercat's engineer is sleeping on the job #Nelson #VASC

— Charlie Bullis (@charliejbullis) April 15, 2020
6. SVG
It's funny how virtual world mirrors real. Shane had a challenging opening round but tuned his sim rig and himself up in Round two and was bang on the money and instantly back in contention. Never count out the Kiwi, in anything.
7. It's working
TV numbers are climbing and the virtual numbers are going even better – as a way to keep Supercars and our sport in the limelight, the Supercars eSeries is doing the trick. There's no better proof than this article on Mumbrella, which sums it up for many.
And this, via the Roar:

8. Sunshine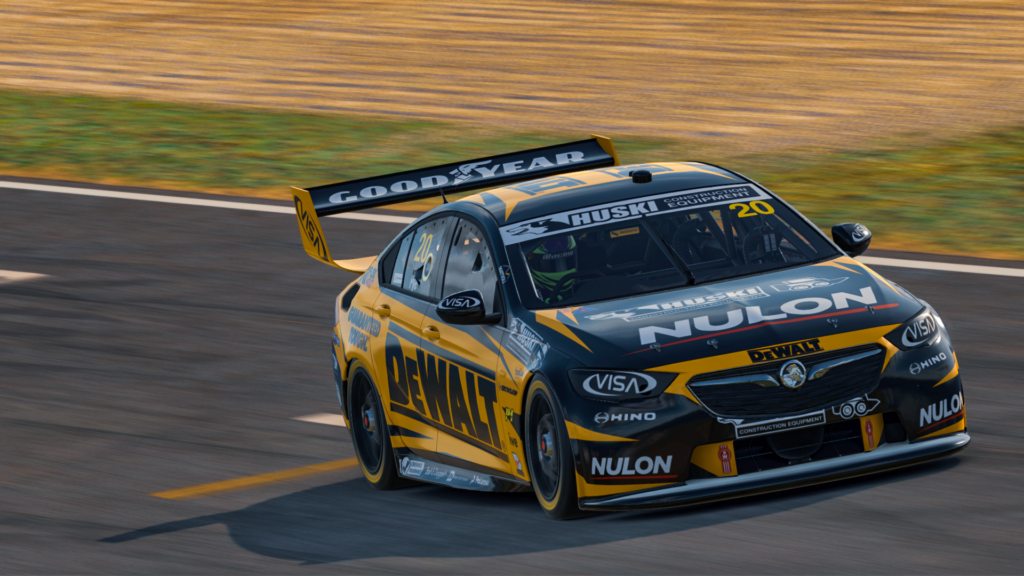 Did you notice that it was bright and sunny for both events, and how much better it looked on TV as a result? The beauty of iRacing is you can control the weather. The product looked better for the sunshine, though at some point we'd love to see some iRacing rain should they develop that functionality..
9. Title battle
We're only two rounds in but it's already shaping up as a properly good championship battle, with Shell V-Power and Red Bull leading the way. The more things change..
10. Zane Goddard's bet
The stakes are high in this eSeries.. This has not gone well for Mr. Goddard as we found out on NTI inside the eSeries this week..
NOT
1. Opening lap dramas
If we're totally honest, we really wanted this as hot because the lap-one shunts are immensely entertaining.. but at the same time we want more good cars in contention at the end of the races so there remains work to be done to get people through the first laps. Bathurst should be interesting..
2. GOAT's struggles
The best Touring Car driver of a generation is in struggle street. It's in 'NOT' because we want Jamie at the front – but at the same time it's proof positive how challenging this experience is for some drivers who aren't quite so experienced on simulators.
3. Stops in reverse-grid races
We have no problems with strategy calls mixing things up, but we'd like to see them in the standard races: Let's leave the reverse grid races for seeing people at the back passing as many cars as possible on track.
4. No Twitch
Unlike week one, the full broadcast feed was not available on streaming platform Twitch this week. It wasn't a problem numbers-wise (they were up everywhere else) but it's an important avenue because it's a place where we'd bet the largest number of non-Supercar fans are watching, just waiting to be converted. Hopefully this can be resolved next week.
5. PC and Internet issues
A last-minute dash to patch together a car to make the grid of a real-world race is a great yarn. A last-minute dash to find a new computer to make the grid of an e-Series race has the same results, but not quite the same impact, right?
6. Virtual, real world dramas.
It's hard being a DSO in the virtual world, especially when a car claims to be spun but the visuals don't say there was any contact. Bairdo is doing a super job but not helped by things like 'ping' and other e-issues.
At what point did he hit him? https://t.co/XTJyoaAvLY pic.twitter.com/sfnnpVrbXQ

— Craig Baird MNZM (@cbairdo) April 15, 2020
7. Happy Birthday Mrs Kelly
The lovely Elysia celebrated a birthday on Wednesday night.
Remember what Rick was doing?
8. Virtual spotter not as good as the real thing
TJ Majors is one of the best spotters in the game (padon the pun) and also serves as the virtual spotter in the iRacing platform. But his virtual counterpart can't quite deliver as well as the real one, apparently!
9. Cereal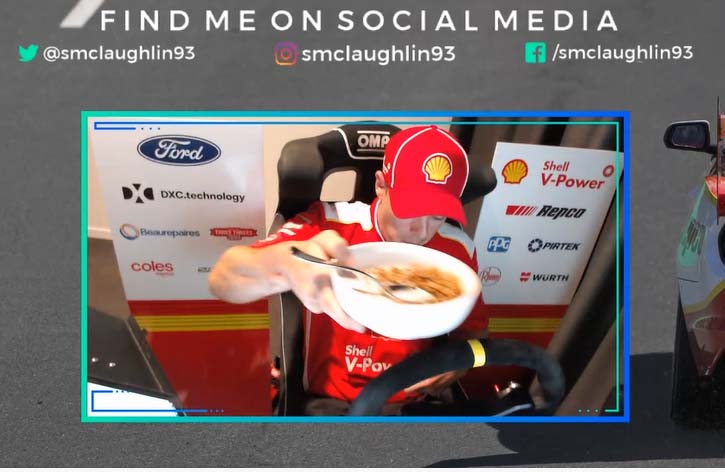 Scott McLaughlin very nearly missed the start of one race because he was munching down on a bowl of tasty cereal. Cereal can wait, Scotty. What would the Captain say??
WHAT
Nash Morris' mullet
It's epic. Deserves it's own Twitter account!
E-Racing can be dangerous, too..
WEEK IN A MEME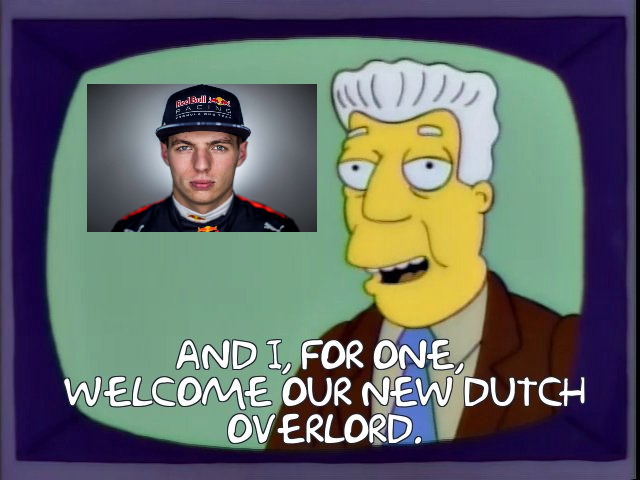 BEST TWEETS
First Chaz, then a shoutout to the world of drinking while eSeries racing..
Surely this isn't newsworthy ? Thanks for the love legends! ❤️#Mozzie25 #VASC https://t.co/2yw4Vq2UVP

— Chaz Mostert (@chazmozzie) April 15, 2020
@MattWhite_TV at first glance it looked like you had a dram of whiskey ??? #VASC pic.twitter.com/kWWWnzhjkE

— Fully Loaded Man (@FLoadedMan) April 15, 2020
@supercars is totally responsible for me loading up the fire and drinking copious amounts of beer every week rather than every 2-3 weeks ?#VASC

— mark mark mk 2 (@theLOGICALman) April 15, 2020
Antipodean driver passes Euro thoroughbred teammate for the lead. Marko is going to fucking hate this #VASC

— Here Be Branners (@philbranagan) April 15, 2020