RATINGS WATCH: eSERIES ROUND 2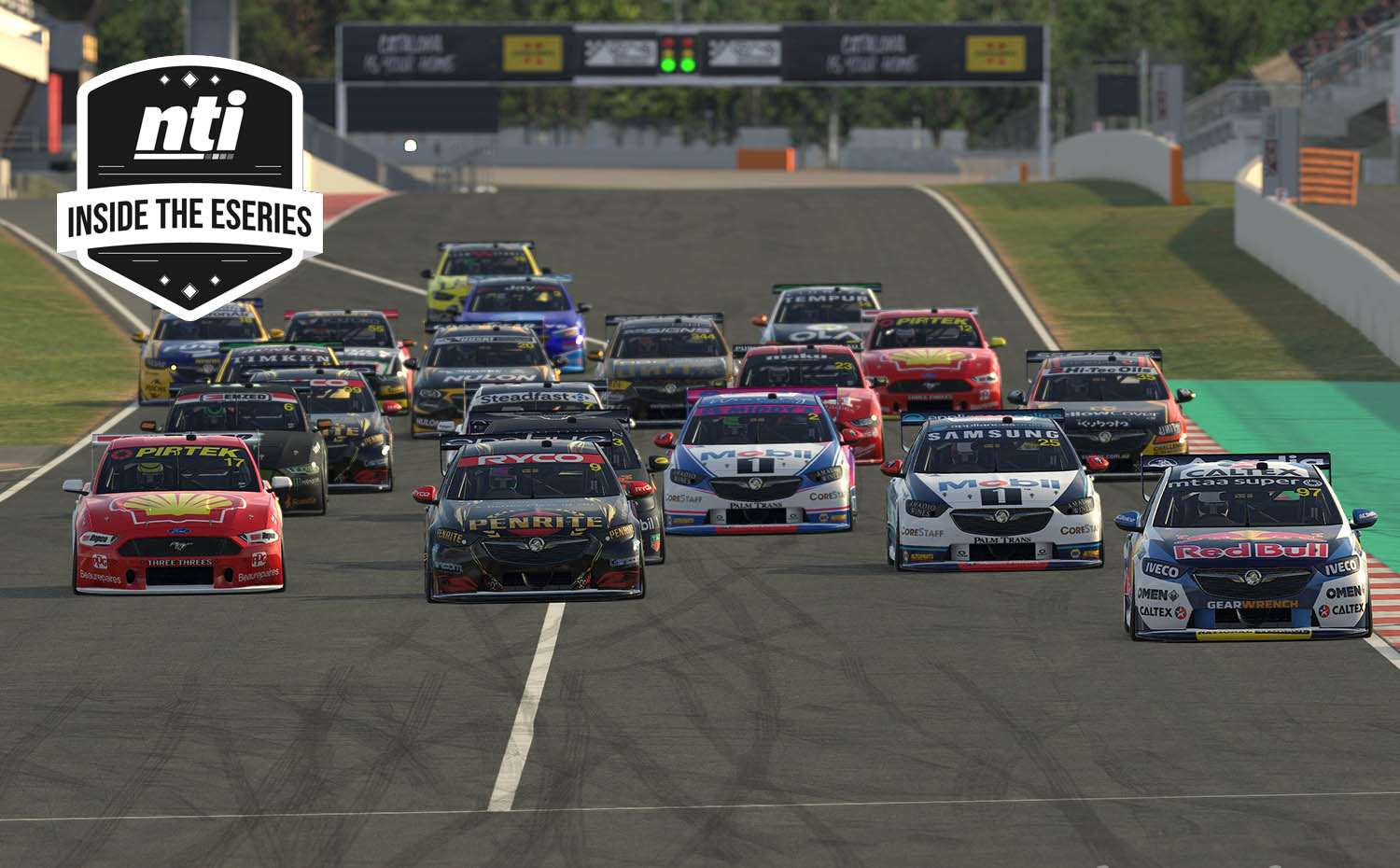 WEEK TWO of the BP Supercars All Stars eSeries delivered increased numbers on Fox Sports 506, a second show and also a notably larger live audience watching digitally, too.
The live coverage of the racing from Silverstone and Catalunya averaged 74,000 on Fox Sports, up 4,000 from last week's first round.
Fox Sports also added a second, one-hour show prior to the racing broadcast to cover the qualifying sessions.
An impressive average audience of 53,000 watched that: an extraordinary number and basically the average audience for real-world Supercars practice sessions in the 'regular' season.
The online audience looked sizable as well – we're looking forward to Supercars releasing final numbers which will almost certainly show a significant increase on week one.
Certainly, the Facebook live feed on the Supercars page will be significantly larger.
Last week, we reported that at 10AM on the Thursday morning following the broadcast, the live feed had been viewed more than 330,000 times.
At the same point following the Round two broadcast, the feed has been viewed 604,000 times – already nearly double the week one number just 16 hours after the broadcast.
While Facebook numbers are impossible to truly judge by anyone outside of those managing the content itself, the like-for-like numbers freely available to compare are significantly higher, regardless.
Scott McLaughlin's excellent Twitch feed averaged 6,100 viewers across the duration, with more than 30,000 unique viewers tuning in at some point.
Max Verstappen's live Twitch feed looked to have a similar live Audience to McLaughlin's throughout the coverage, while key drivers like Scott Pye, Andre Heimgartner, Will Davison / Milwaukee Racing and others saw larger numbers too.
Red Bull TV streaming numbers are not known but are expected to be significant, as are numbers from the Red Bull Racing Formula 1 team's social accounts – who followed the racing with clips and banter throughout.
Another significantly positive night for the sport and for those involved.
This post will update as further information becomes available.
Ratings Watch Archive – Click Here
SOURCES: TV Tonight, Mediaweek, TV Black Box, Twitter, Facebook.
(NOTE: Numbers are overnight metro (5 capital city) and Foxtel ratings supplied by ratings agency OzTam to media outlets. They do not include any additional reporting, including time shifted content, regional ratings or broader reach, unless released and freely available. They also do not include streaming numbers on Kayo or SuperView, etc).