THE TWO most recent champions of the Porsche PAYCE Carrera Cup Australia Championship will tackle the Porsche Mobil 1 Supercup this year and, as Richard Craill explains, it may be a perfect year for both to succeed.
WORDS: Richard Craill IMAGES: Porsche Motorsport
IN A YEAR of condensed or reduced schedules, there is no time like the present for Jaxon Evans to strike in this year's Porsche Mobil 1 Supercup.
The same applies for reigning Porsche PAYCE Carrera Cup Australia champion Jordan Love, who makes his international debut this week.
The top one-make tin-top category will this year contest an intense eight-round championship, squeezing their entire season into a brutal 10-week tour that follows the opening European events of this year's FIA Formula One World Championship.
Evans, who made his debut in the category last year, is in the perfect place to take advantage of the revised schedule as he returns for his second season in arguably the best seat in one-make Porsche racing.
Supercup completed a two-day pre season test in Austria, the same location as the opening two rounds of the championship, earlier this week and Evans topped the charts driving a bright pink Porsche GT3 Cup Car familiar to many who follow the category.
That's because it's the familiar colours of BWT Lechner Racing, the preeminent force in one-make Porsche racing for more than a decade.
In fact, after the team named after noted German racer Olef Manthey, Lechner is perhaps the best-known Porsche squad currently racing GT cars.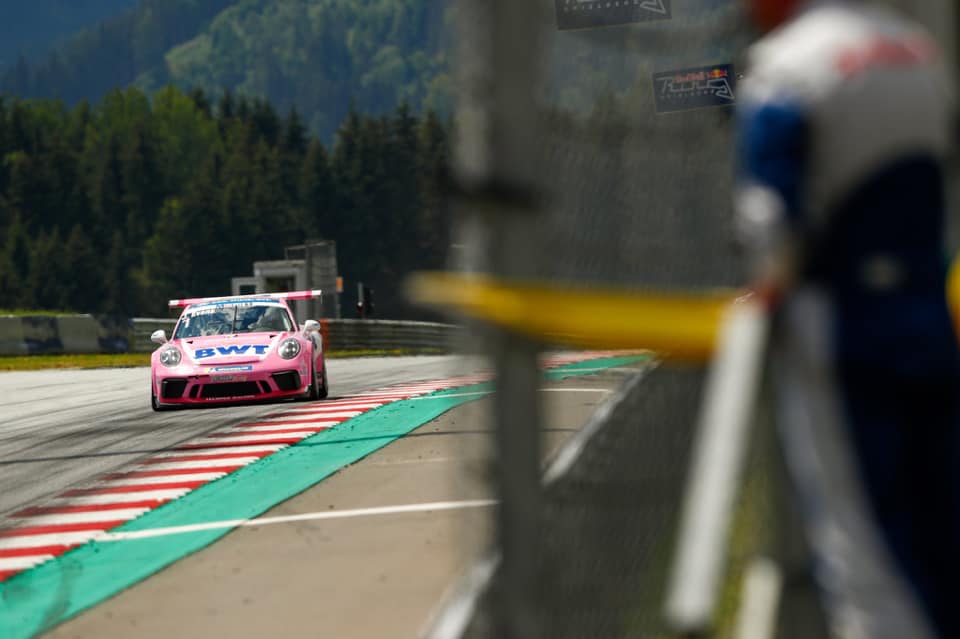 Under various guises, Lechner has won nine of the last 10 Supercup championships: three in a row for Rene Rast between 2010-2012, in 2014 with Earl Bamber, 2015 with Phillipp Eng, 2016 with Sven Muller and the last three straight with Michael Ammermüller, probably the best one-make racer in the world at present.
Linking up with Walter Lechner and his famous team is a huge boost for Evans as he seeks to build on a promising, if at times frustrating, maiden season in the championship last year.
The 23-year-old finished sixth in the championship in a season that included a pair of podium finishes; third at Spa Francorchamps and in the Mexico City season finale'.
Pole position at Monza was another highlight, though getting punted out of the way by another driver as he led the field into the first chicane on the opening lap quickly turned the positive into something more challenging.
Though the talent pool is deep, there is no doubt Evans will head into this year's championship as one of the best positioned to have a breakout season.
Battle hardened from his rookie season and fresh after the lengthy enforced break, getting the chance to shoot for the title with Lechner is a huge opportunity the quietly spoken, German-based, Kiwi (via-Australia) this year.
He's embedded in Porsche's Junior program and along with housemate and old friend Matt Campbell was one of their nominated factory drivers for the recent virtual 24 Hours of Le Mans race, though technical issues (literally – their internet connection let the side down) saw their car fail to finish.
What's more, Lechner are a team that can have the pick of the available talent so endorsing Evans to essentially replace the outgoing Ammermüller is a massive vote of confidence.
Evans will not be the only Porsche PAYCE Carrera Cup Australia graduate (and former champion) heading to Supercup this year, with 2019 title winner Jordan Love having also recently made the return trip to Europe from his Perth home.
Love, who battled through the adversity of a broken wrist to out muscle teammate Dale Wood to the 2019 championship in remarkable style last year, will link with Evans' old team, FACH Auto Tech.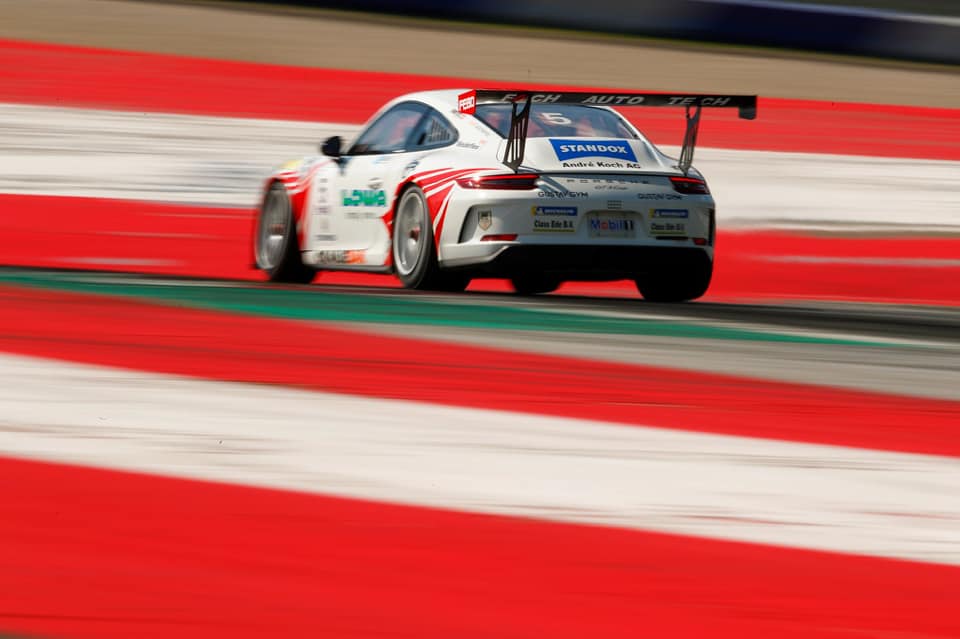 It's the same squad Matt Campbell raced for in his debut season and their familiarity with drivers from the Antipodes should help Love's acclimation process in his first full season of international racing.
While Evans topped the recent Austria pre-season test, Love was 10th overall in a solid start to his campaign – and the conditions around the championship this year could help his cause as well.
We spoke to Jordan recently on our Podcast, On the Grid, where he detailed how he'd operate while in Europe and his thoughts on the calendar ahead. Listen to it by clicking here!
Supercup is famously demanding for drivers, with only one practice, one qualifying session and one race at each round which means if you're off the pace in practice it's going to make for a very long weekend indeed.
However, the fact that two tracks are repeated and that the intensity of the championship will see racing almost every week should help Love get up to speed as quickly as possible; there's nothing like real-world experience and he's going to get plenty of it in a short space of time this year.
That Evans and Love, the past two champions of Porsche Carrera Cup Australia, are both in action in Supercup this year is an enormous vote of confidence in the talent being generated locally via the Australian-backed Porsche junior program, backed by Porsche Cars Australia and major sponsor, Michelin.
The program, which backs young talent through the developmental Sprint Challenge series and into Carrera Cup, where the best junior is then sent to Porsche's own Shootout at the end of each year, is the best in the business for propagating young local talent.
Even with a highly modified and shortened calendar, this year's Supercup is a hugely exciting prospect with the past two champions of local Porsche racing tackling the very best in the world to see who can progress up the Porsche Pyramid, much like two other familiar names – Matt Campbell and Earl Bamber – have already.
This year's Supercup series will open with a pair of back-to-back races in Austria before heading to the Hungaroring for Round 3.
Two races at Silverstone will make up Round 4 and 5, again at back-to-back F1 events, before the championship concludes with events in Barcelona, at Spa and then the Monza season finale' in early September.
Fox Sports in Australia has confirmed that they will continue to show each round of the championship live this year.
This column first appeared on TalkMotorsport.co.nz – check them out for a wealth of up-to-date motorsport news and opinion from a raft of motorsport industry experts.