THE BP Supercars All Stars ESeries filled a 10 week void in our lives, giving us a weekly fix of motorsport as real as it possibly could be. The TRT Power Rankings powered by Yellow Cover were there every step of the way..
WORDS: The Race Torque Team IMAGE: Clive Rose / Getty
WE documented each week of the ESeries via the bastion of truth, honesty (and sometimes comedy) that are the Power Rankings, and we thought it was only appropriate that we look back – for the most part, fondly – on a wonderful 10 week stretch.
Scattered throughout are some of the best pictures from the series – our thanks to Supercars and the photographers in question for making them available.
Go back and read through all of our Power Rankings – including the real-world racing variety – at this link.
Here's the Hot, the Not and the What..
HOT
1. THE SERIES ITSELF + IRACING
A RAY of sunshine in an otherwise dark time, the BP Supercars All Stars Eseries delivered some motorsport into our lives when we needed it. Had the double outcome of being a sensational way to look after sponsors, broadcasters and the fan base when there were no other options. Presented superbly, taken seriously but with the right mix of humour involved, it's an A+ from us.
And what a product iRacing is. Superb.
2. THE COMPETITION
GO BACK and watch the final lap of the first round at Bathurst and tell us that's not serious. From McLaughlin's early form, to the building Shane-versus-Anton rivalry and the impressive performances by others who popped up at the front, the depth of quality was strong and the competition and racing was, for the most part, high quality, entertaining and hugely competitive.
3. THE TV COVERAGE (+ CROMPO)
WE'RE Biased, but no virtual series around the world had TV as good as this. Professionally produced by the same TV crew that make the real-world broadcasts, called by the real-world voices and highly engaging from week one, the broadcast product was first-class.
Special mention to Neil Crompton, who went way above and beyond to deliver some utter gold.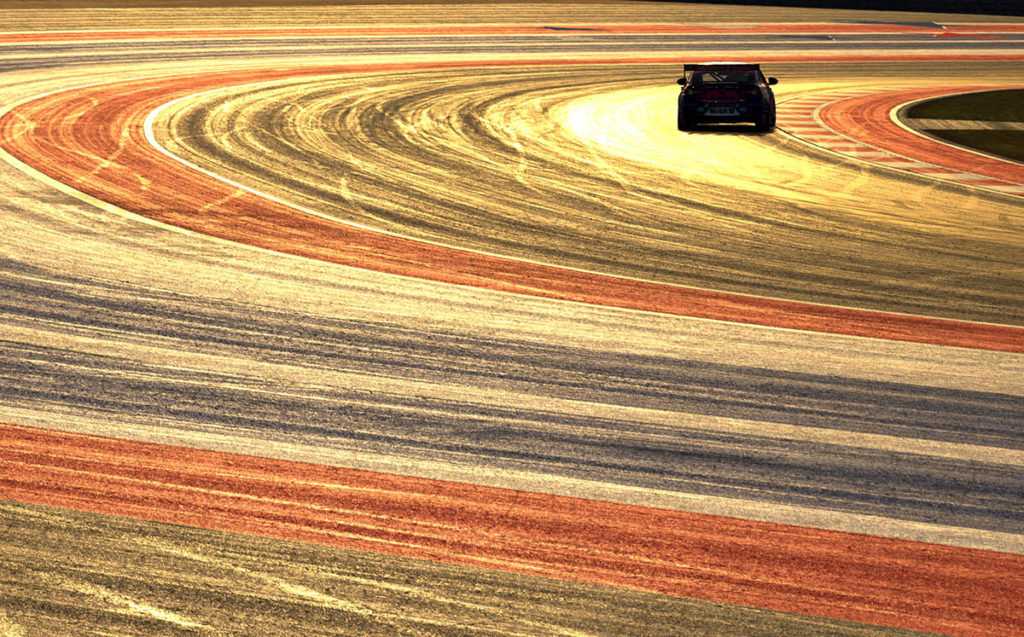 4. INTERACTION
FROM Rick Kelly's ongoing development of his sim rig to our own NTI Inside the Eseries product, to 'The Debrief' by Scott Pye and Shane van Gisbergen and a host of other live Twitch accounts, the interaction with the fans was first-rate. How many fans did Scott McLaughlin make by virtue of his (often brutal) honesty on Twitch?
5. BIG WILDCARDS
MAX Verstappen was a huge get for the series, Will Power was his usual laconic self and Lando was.. well, he was just Lando, wasn't he? The big names brought with them eyeballs and interest and while some of the lesser-names might not have had the same impact, seeing Verstappen take on our Supercars regulars was a great outcome.
6. THE NEW MEDIA PLATFORMS
SUPERCARS digital arm has always excelled, but the way everyone embraced platforms like YouTube, Facebook live and especially Twitch was outstanding. It's no wonder reporting indicated half-a-million new punters were introduced to the sport via the Eseries.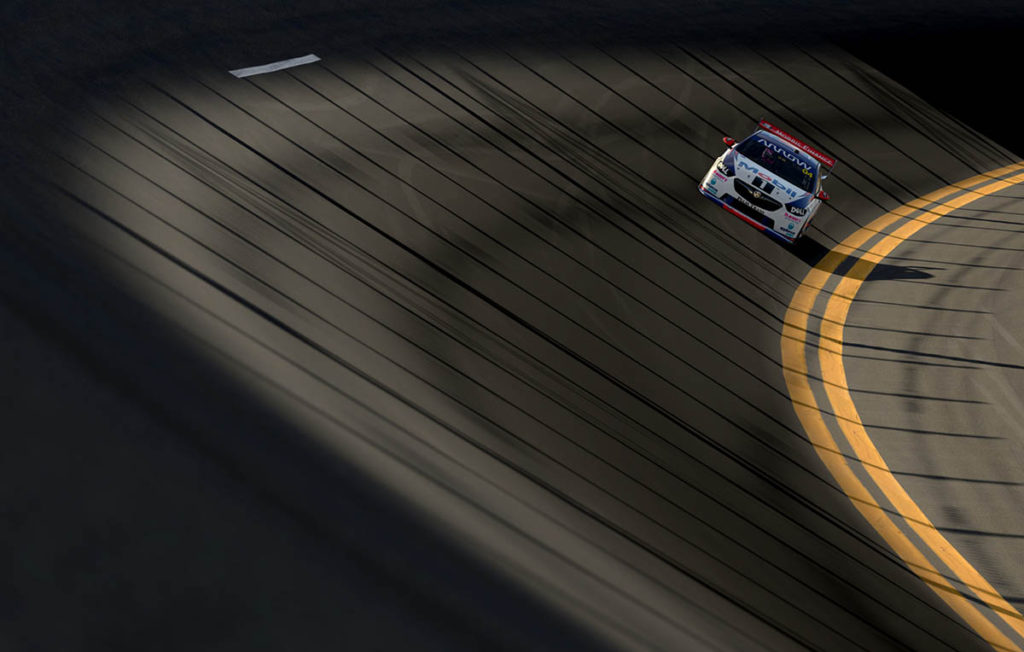 7. ANIMALS
MADE the TRT power rankings almost every week of the Eseries. Nelson's star has risen immeasurably over the journey.
8. LAUGHS
IN a year bereft of laughter, the Eseries brought back the comedy. From Rick Kelly's launch into the stratosphere to the utterly comedic Celebrity race, the TRT crew still has sore sides from the chuckles it brought and for that, it's easily into the all-time Rankings 10.
9. OVAL TRACK SUPERCARS + MIXING IT UP
SEEING our cars and stars outside of their usual habitat was cool – F1 tracks or classic European Road Courses were great, but it was the Ovals where the product shone. That magic first ever race at Charlotte was utterly superb and that they followed it up with a full night of racing even better.
Testing formats, the continued willingness to adapt and change the formats and even the circuits where they raced each week was a sign of organisers listening to what the fans want and delivering on it.. as well as some (almost) real-world road-testing for potential Supercars events in the future, too.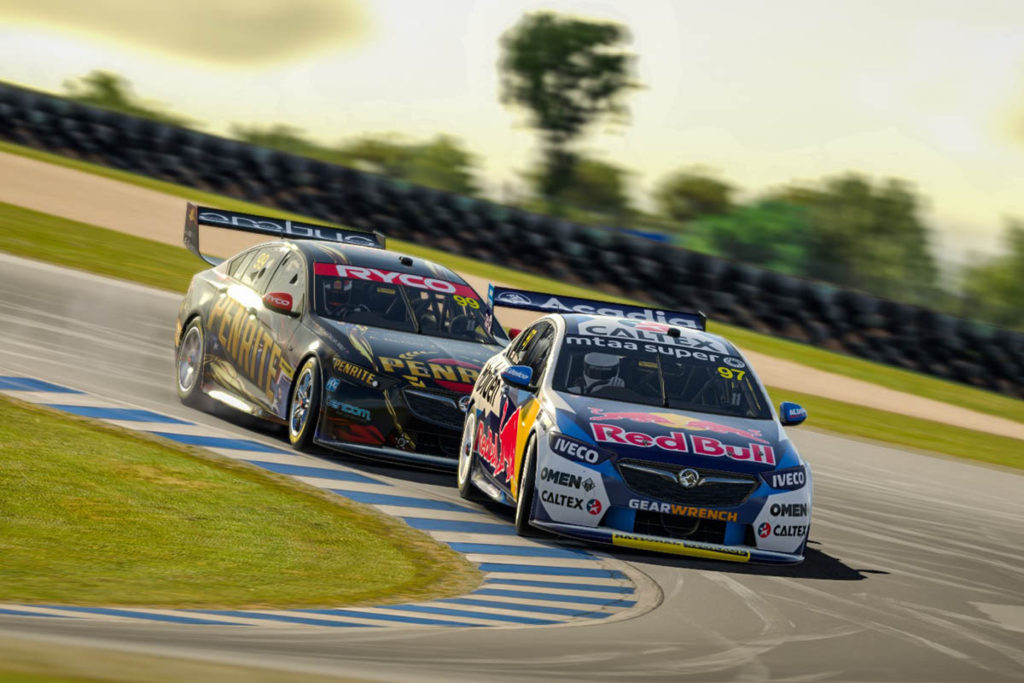 10. THE BUNKER
ROUGH job in the real world or virtual but we reckon Bairdo did an ace job in the Bunker. Many of the incidents he investigated and explained had parallels in the real-world and the openness to discuss it and review it was great.. and should give people a better understanding of how he works in the real world, too.
Special mention to Nash Morris' mullet.
NOT
1. HATERS
WE GET that virtual racing isn't the real thing. And we get that some people just weren't interested. But the haters on social media who flat-out panned the series, in some cases before it even started, weren't thinking outside the box nor for the good of the sport. If you don't like it, fine. And if you're citing reasonable reasons for not following it, then that's fine too. But don't hate for haters sake. Makes us grumpy.
2. TIME CERTAINTY
THIS MADE about 80% of our weekly ESeries rankings, as much for the fact that it confused otherwise thrilling finishes to some races (Spa, the second round at Ovals etc) as much as it shortened things. Arguably more difficult to tell than in the real world, and without being able to look out the window and see if the checkered flag is flying or not, made things awkward for those calling and watching, and was one of the few real downsides.
3. THE INTERNET

ASIDE from the fact it is quite remarkable that the NBN managed to run the thing at all, persistent internet issues for some drivers were like rocking up at a circuit with a tyre compound three levels too soft: you knew someone was going to have an issue at some point.. just not when it would happen. Things like 'Netcode' and 'ping' were new terms people had to learn and the judiciary had to deal with as well.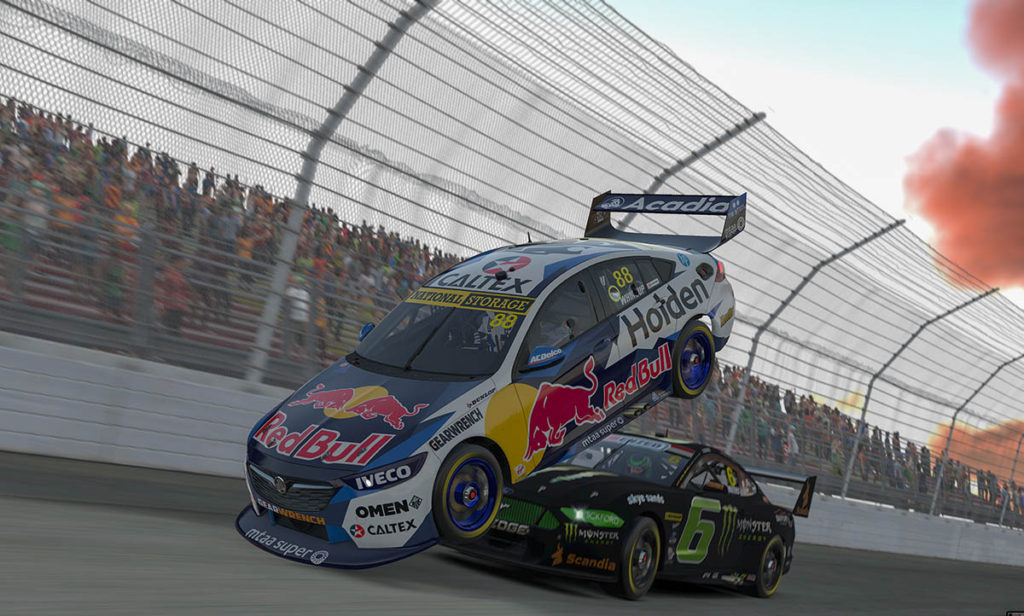 4. FIRST LAP HEROES
THE OPENING laps of many races, especially in the early parts of the season, were wild, wild, wild! Some crazy stuff went on, but to be fair it did improve as the series progressed and some worked out how to go iRacing on cold virtual rubber..
5. RANDOM SHUNTS
THE BIGGEST difference between real racing and the virtual, aside from the actual motion of the cars, is the way they shunt. Just ask Rick Kelly at Phillip Island..
6. I.T. FAILURES
A LAST minute engine change to make the grid is a great story worthy of being told. Dealing with last-minute computer problems isn't quite as sexy a news hook!
Still, could be worse: Could be Garry Jacobson's family sending his house back to the stone ages just by turning on the kettle..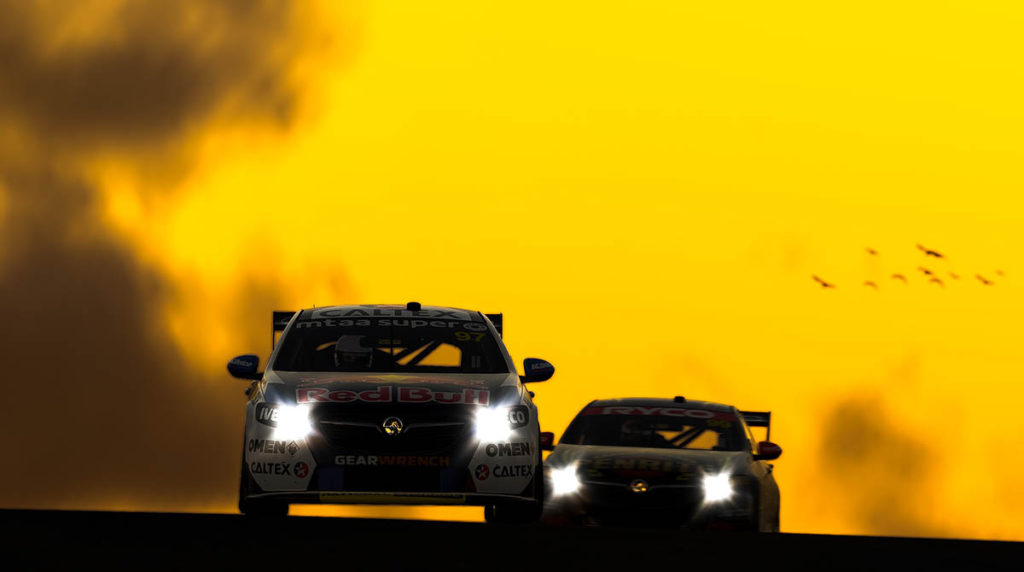 7. SOME OF THE PIT STOPS
HAVING pit stops in some of the races was fine, but the reverse grid races probably didn't need them as they had enough going on. It would have been fun to see Shane, Scott or someone else charge through without strategy playing a role, and see how far forward they could've got.
8. EXPRESSION SESSION
SO much emphasis and effort was made in making the Eseries look, feel, sound and 'play' as real as possible, whereas the Expression Session at Watkins Glen just proved it was a computer game and looked pretty silly. We understand why they tried it, but it was a bit cringe and we're glad it didn't come back.
9. TOO LIFELIKE FOR SOME?
Tickford Racing drivers crashing into each other.. Team Sydney struggling.. the real-world similarities were just a little too scarily real in some instances!
10. IT'S OVER
Sad faces all round.
WHAT
Ricko's plane crash
Danger is his middle name
Marcos Ambrose's sim rig in shunt mode.
We can't unsee this
Too good not to😂 #VASC #AustinPower pic.twitter.com/CprPGgYZb3

— Shell V-Power Racing (@DJRTeamPenske) May 13, 2020
Conspiracy theories
It's not him apparently 🤣🤣🤣 https://t.co/LPrg6MStOH

— Craig Baird MNZM (@cbairdo) May 27, 2020
Brotherly Bump Draft
TWEETS
Famous Folk on Board
Very enjoyable watch. Verstappen P2 in Race 1 at Silverstone. Broadcast is really high quality. And how awesome do Supercars look at Silverstone! https://t.co/JULjQnpOlk

— Will Buxton (@wbuxtonofficial) April 15, 2020
Wanker
On the drivers radio channel, Will Power to Shane Van Gisbergen… "Geez you're a wanker Shane." #VASC 😂

— Brian Van De Wakker (@brianwakker22) April 22, 2020
The Tiger King
Lot of great guest drivers tonight. Ambrose, Logano, Joe Exotic. #VASC pic.twitter.com/uVtShFzWtg

— Sportsbet.com.au (@sportsbetcomau) April 29, 2020
Lando
We caught up with @LandoNorris to break down exactly what happened during his shootout lap 👀 #VASC pic.twitter.com/8ERf51cGiW

— Supercars (@supercars) May 6, 2020
How to complete a post-race interview 101 @LandoNorris 😂#VASC pic.twitter.com/v9AsWEVj13

— Supercars (@supercars) May 13, 2020
All Time Hot
HOT. All of this. All time Power Rankings hot. #VASC https://t.co/SmvGMf9iIg

— The Race Torque (@theracetorque) May 18, 2020
* Post-script, Peter traded away Adelaide the next day.
Crompo
GOOOOAAAAAAAALLLLLLL @redbullholden #VASC pic.twitter.com/WGiydygiJ5

— Supercars (@supercars) June 3, 2020
THE FINAL MEME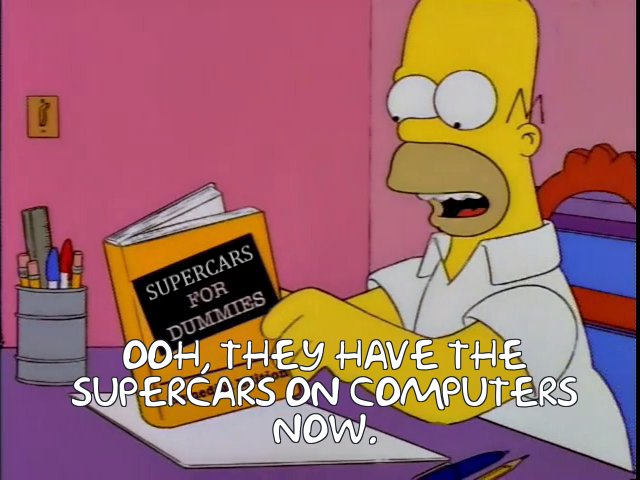 The Power Rankings will return..