PODCAST: BRYCE FULLWOOD IS ON THE GRID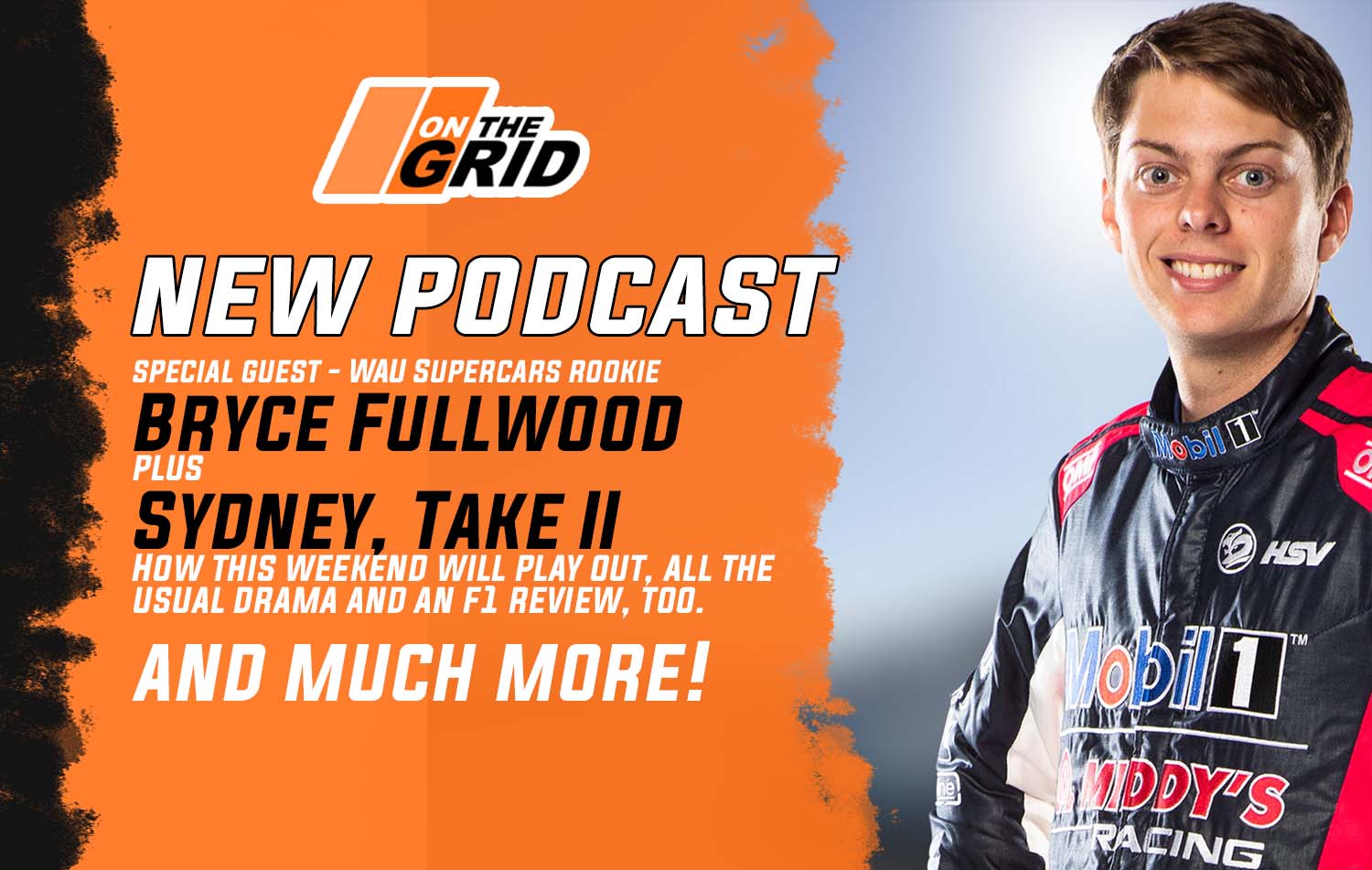 IMPRESSIVE Walkinshaw Andretti United Supercars rookie Bryce Fullwood is on the show this week to talk about his pathway to the main game.
The Territorian talks about how he decided to commit to Super2 early and the long road through the development category, plus how he did the deal to drive with WAU – and some of the tough phone calls he had to make along the way.
It's a revealing long-form chat with this impressive young man from Darwin!
Then the boys break down everything you need to know about this weekend's Supercars return to Sydney, look back at F1 and as usual a whole heap more.
Schibeci also gives his thoughts on Rooty Hill. Of course.
It's On the Grid! Live now via mypodcasthouse.com, Spotify, Apple Podcasts or wherever you obtain your audio related fix.