ANALYSIS: WHY FOXTEL STILL WANTS SUPERCARS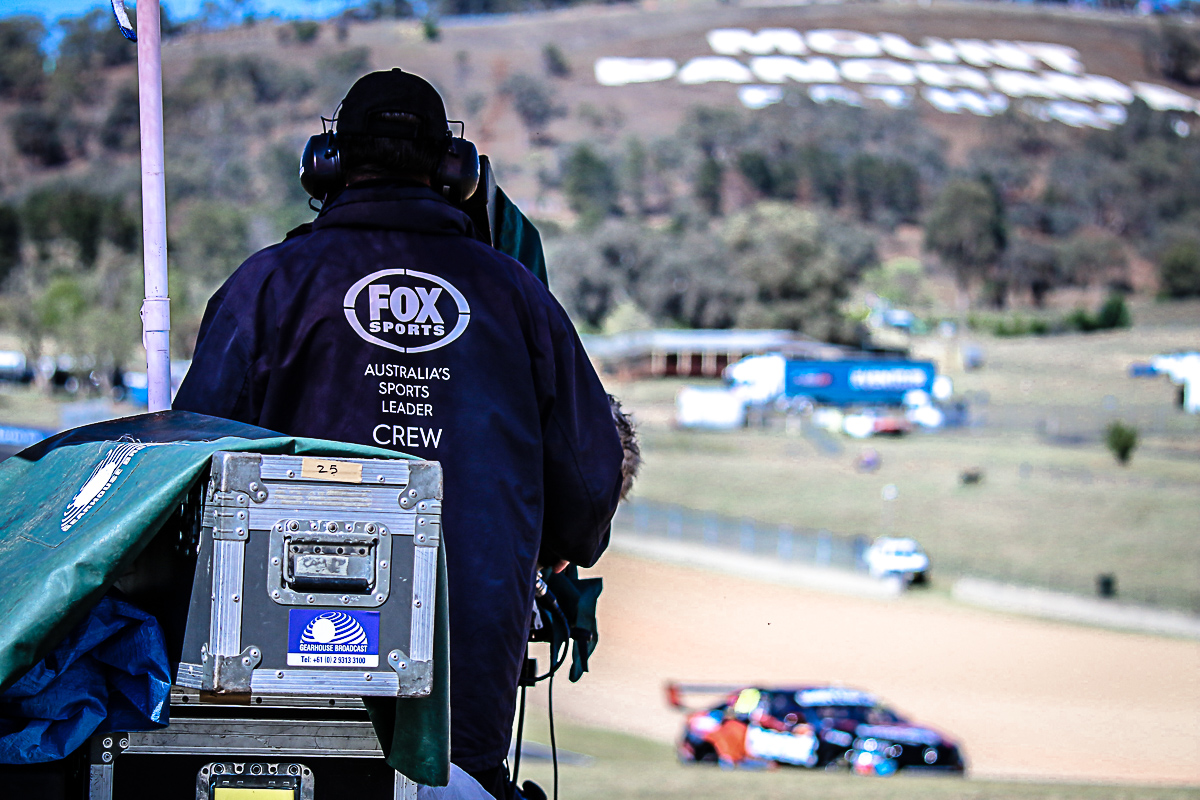 A LOOK AT the evolution of the Bathurst 1000s TV ratings over the last decade explains why Foxtel are so keen to retain Supercars within their slate of premium sports well into the future.
WORDS: Richard Craill IMAGE: Mark Walker
ITS PRETTY SIMPLE, really: Fox Sports spends millions on premium sports media rights so people subscribe to their services.
Having exclusive rights to every game of the AFL, NRL, Big Bash, Test Match Summer, Supercars and more means people have no option to subscribe if they want to watch it all.
It's a risk versus reward strategy that relies on subscribers continuing to fork out for the premium content of having everything in one place, in HD, on mobile applications and more.
In Supercars instance it's the unparalleled access of having every practice, qualifying and race live – without breaks – that brings people on board to Fox or, more recently, Kayo.
For starters, there's the fact that Supercars are the third most-watched sport on Fox Sports throughout the calendar year, behind only the AFL and NRL.
More importantly, numbers surrounding the biggest Motorsport Event on Australian TV are proof that Fox Sports' strategy works and why they are happy to continue to invest in Supercars: it gets subscribers.
The last time the Seven Network broadcast the Bathurst 1000 – and the last time it was shown exclusively live on Free-To-Air TV – an average metro audience of 1.224 Million people tuned in to the Great Race.
This number is key because it is bang on the average for every Bathurst held from 2009: the 11 races broadcast between then and now average an audience of 1.239 Million people, regardless of who aired it.
The interesting stuff starts in 2015 when Fox Sports entered the fray, alongside Channel 10.
That year, 1.095 Million watched on Channel 10, down 230,000 from the Channel 7 numbers a year prior.
In isolation that drop would be concerning for the sport, however in reality it wasn't an issue at all because the gap was filled by the 244,000 watching on Fox Sports: taking the total audience to 1.339 Million people – actually larger than the year prior.
For the record, that's 18% of the audience watching on Pay TV and on the basis of some simple maths, 82% watching on Free to Air.
Keep a note of those numbers because they're the telling ones.
Here's where it gets really interesting, however.
The 2016 Bathurst race audience was identical to 2015: 1.339 million, however it was made up of 342,000 on Fox Sports and 997,000 on Channel 10 or, 26% on Fox Sports and 74% on free to air.
The 2017 race drew 1.311 Million people but the skew was even larger: 36% of the audience was watching on Fox Sports (a massive 462,000) with the remaining 849,000 on Channel 10.
2018's race was run at a breakneck speed and finished so quickly that the final numbers were actually down, on account of the race not pressing later into prime time as it had in the past few years.
Still, the total audience of 1.132m was made up of 387,000 on Fox and just 745,000 on Channel 10 – 34% of the race's audience coming from Pay TV.
2019 was the big one, however. A later finish saw the race's total audience grow back out to 1.281 million people but the split between those watching on Pay TV and free-to-air was larger than ever: 36% of the audience was on Fox Sports, the remainder on 10.
In summary, in just five years Fox Sports share of the Bathurst TV audience has grown from 18% to 36%, their total numbers up by something in the vicinity of 80% across the same period despite the overall race audience remaining almost identical across the period.
The numbers skew towards Fox even heavier when you look at the shootout numbers – last year 41% of the 775,000 watching the Saturday Afternoon special were tuned in via Fox Sports.
What does it mean?
It means the casual audience continues to tune in on free-to-air, but the hardcore fans have gradually migrated across to the subscription service as they take advantage of the HD coverage, no commercial breaks and wall-to-wall coverage across the entire week.
The fact that Bathurst's audiences have remained so consistent in size across the last decade is proof: a similar number of people tune in each year, it's just changed as to how they do it and very reasonable to assume that the growing percentage of the audience viewing on Fox Sports is proof of their own model's effectiveness.
Offer a premium product, at a price, and people who want it will come along for the ride.
But it also backs up Supercars strategy of continuing to have the larger events on free-to-air (Bathurst by law, others by opportunity) as the casual audience continues to tune in.
BATHURST TV RATINGS: 2009-2019
| | | | | | |
| --- | --- | --- | --- | --- | --- |
| YEAR | NETWORK | RACE TOTAL | FTA | FOX | PAY TV % |
| 2009 | Seven | 1,240,000 | 1,240,000 | NA | 0% |
| 2010 | Seven | 1,038,000 | 1,038,000 | NA | 0% |
| 2011 | Seven | 1,212,000 | 1,212,000 | NA | 0% |
| 2012 | Seven | 1,253,000 | 1,253,000 | NA | 0% |
| 2013 | Seven | 1,263,000 | 1,263,000 | NA | 0% |
| 2014 | Seven | 1,224,000 | 1,224,000 | NA | 0% |
| 2015 | Fox + 10 | 1,339,000 | 1,095,000 | 244,000 | 18% |
| 2016 | Fox + 10 | 1,339,000 | 997,000 | 342,000 | 26% |
| 2017 | Fox + 10 | 1,311,000 | 849,000 | 462,000 | 35% |
| 2018 | Fox + 10 | 1,132,000 | 745,000 | 387,000 | 34% |
| 2019 | Fox + 10 | 1,287,000 | 818,000 | 469,000 | 36% |
THE KAYO QUESTION
The only thing this analysis doesn't cover is the streaming question, mainly because there are few figures published on which to report.
Two years ago, Kayo Sports didn't even exist yet now it claims in excess of 600,000 subscribers; some of them almost certainly those who once held Foxtel subscriptions but now do not.
What we do know is that while Kayo do not regularly release audience figures, Foxtel has seen seen an 85% increase in their motorsport audiences viewing on their digital platforms this year.
We also know that the average Kayo Audience for any given race adds somewhere around 40-45% on top of the total Fox Sports audience that is published by the ratings agency every day – which for the Great Race equals another few hundred thousand people alone.
This will be the next ratings shift: an audience migrating away from both free-to-air and standard Subscription TV towards one viewing on applications.
Which is yet another reason why Foxtel wants Supercars and is willing to pay for it.