THE TIME NASCAR RACED AT BATHURST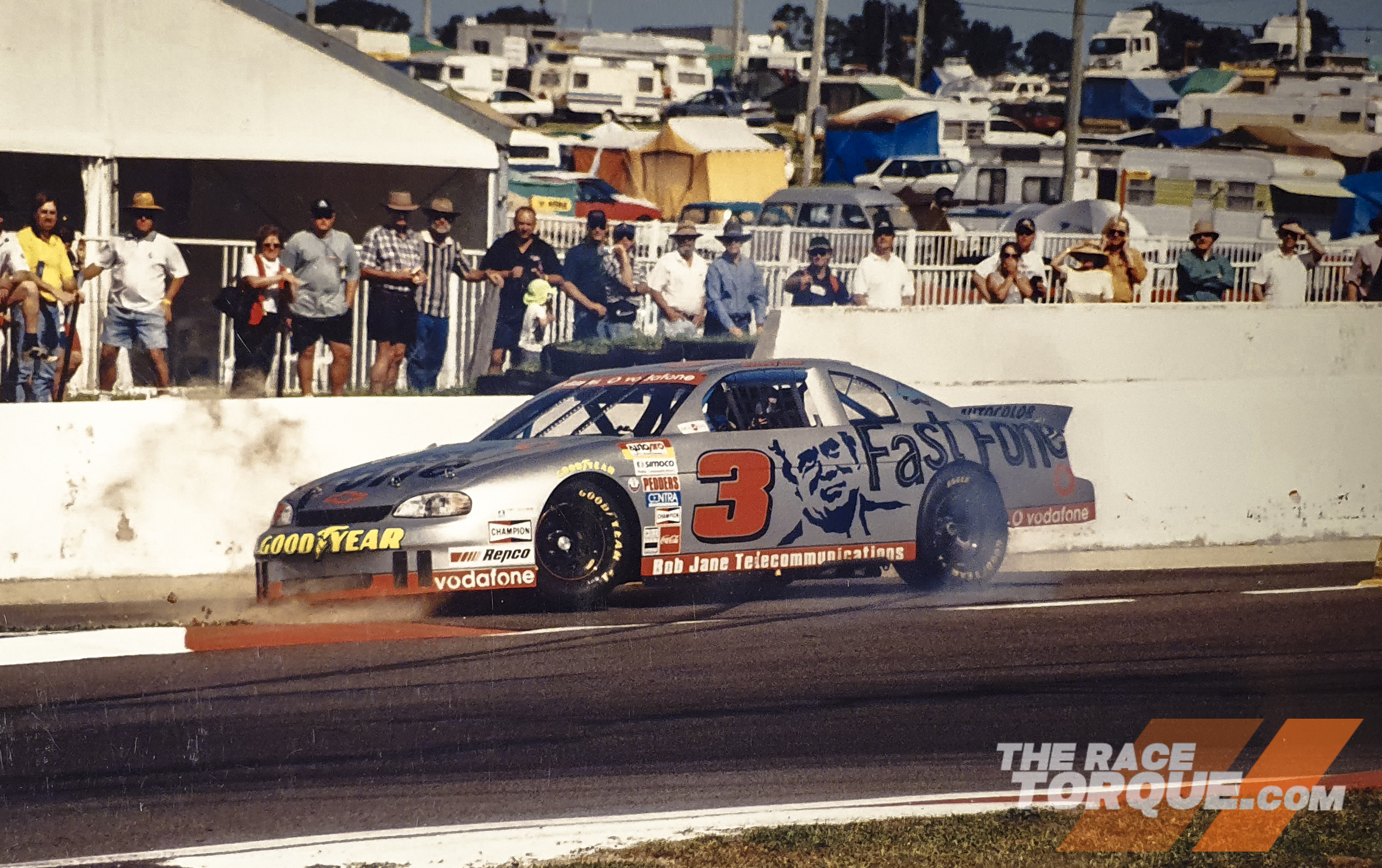 It seems like only yesterday that a TV rights dispute led to NASCAR heading to Australia for an additional Bathurst 1000. pic.twitter.com/0A7YFBVPTL

— Tom Arron (@norramot) April 3, 2020
BUT no, it really happened.
WORDS & IMAGES: Mark Walker
Eagle eyed readers will see the headline of this article and ask – didn't NASCAR race at Bathurst twice – in 1996 and '98?
Good question – well spotted, but let us explain ourselves…
The December 20, 1995 edition of Auto Action ran the front page story – "NASCARS to Race at Bathurst!", complete with doctored image of the stock cars at Reid Park.
The big American iron made their Mount Panorama debut on the weekend of February 23-25 1996 at the Australian Touring Car Championship event, the second and final time the modern iteration of the championship visited the venue for a sprint round (…up until next year?).
Leading nine cars to the starter was Jim Richards, sitting on the pole with a qualifying time of 2:15.56sec.
For the entire four lap journey, the cars ran in a pack, swapping positions and the lead many times, with it subsequently revealed in the years since that it was merely a scripted demonstration, to put on a show in front of the V8 crowds.
In the end, Richards was credited with the "win", ahead of Brad Jones, John Faulkner, Kim Jane and Kevin Schwantz.
Come the 1998 Super Touring Bathurst 1000, promoters were looking to add some V8 flavour to the event, with NASCAR receiving the call up for a 100km, 16 lap race featuring a compulsory pit stop, scheduled between the top-10 shootout and the final hour of 1000 practice on Saturday afternoon.
NASCARs were indeed quick, legend having it that the cars topped out at 318km/h on Conrod Straight, although larks were quick to point out that the braking marker for Caltex Chase was just past the exit of Forrest's Elbow!
In qualifying, Russell Ingall claimed the pole with a time of 2:20.7550, some 3.9559sec ahead of the field.
For the sake of comparison, on the same weekend the Super Tourers set a best time of 2:14.9265 (Rickard Rydell's pole lap), while Craig Lowndes registered the V8 Supercar pole with a lap of 2:09.8945 later that year.
There was plenty of action within those 16 laps, with many cars firing off into the Chase outfield, Todd Wanless looped it at McPhillamy Park on the opening lap, and Rodney Jane went for a spin at Hell Corner (silver car, above).
Despite a tardy pit stop, Inagll held on for the win and the $9,000 first prize in his stock car debut, with Kim Jane second ahead of Matthew White.
One thing is for certain, it was the loudest race ever contested at Mount Panorama, a fact that is not necessarily apparent in the below images…