GREAT ADELAIDE 500 MEMORIES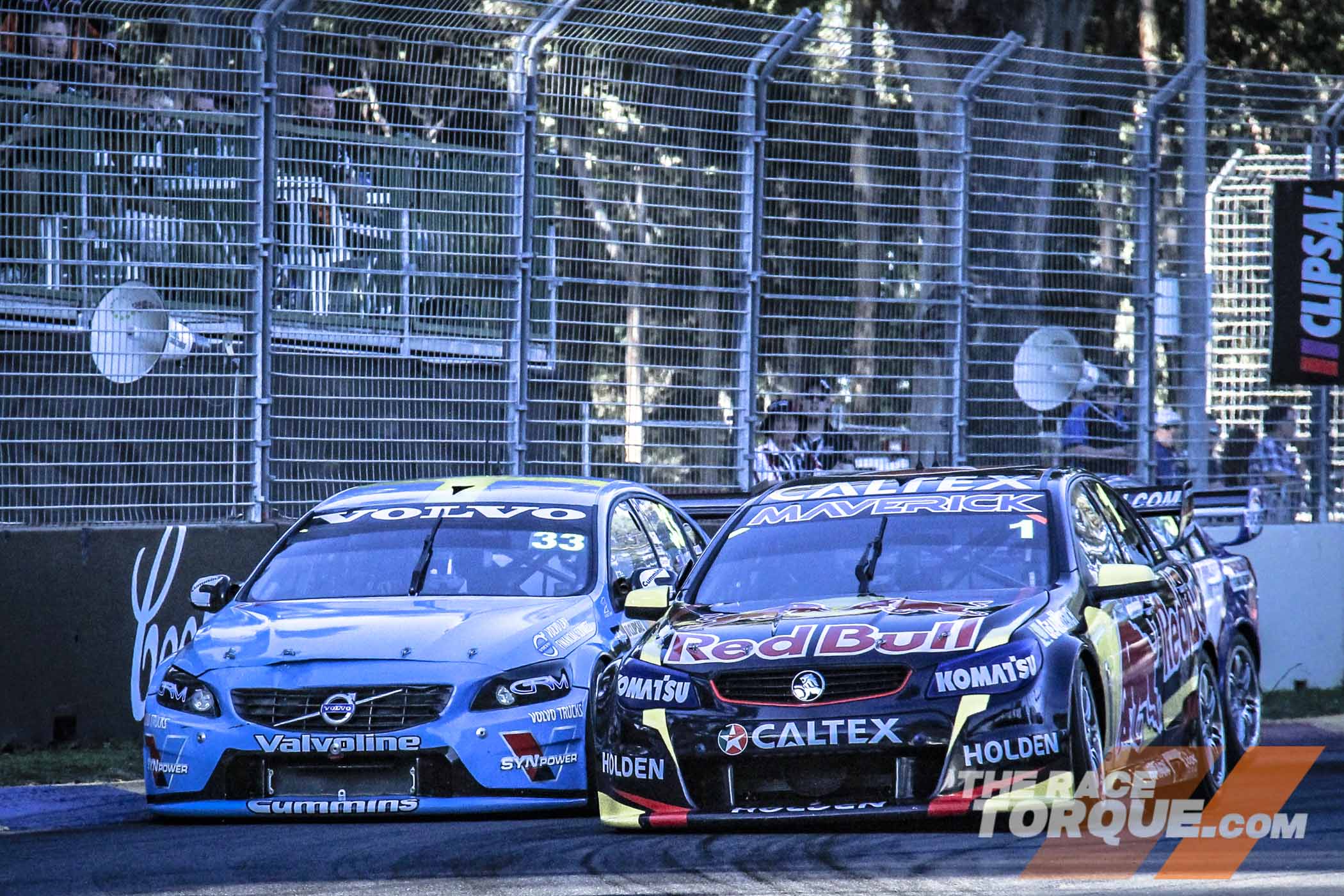 LIKE everyone else, we loved the Adelaide 500, simply because we had so many fantastic memories from the event.
IMAGES: Mark Walker
What are your favourite memories from the Adelaide 500, and for that matter, Formula 1's stint in the Adelaide Parklands? Hit us up on the socials via @theracetorque on Facebook, Twitter & Instagram – we would love to hear from you!
This gallery dates back to the 2014 event, a remarkable weekend on multiple fronts.
One incident that we have covered previously was Jason Bright's epic restart rollover on the Sunday – we were there to capture the drama in its frame-by-frame brutality.
It was also the event in which Scott McLaughlin made Volvos cool.
You remember the sequence – he plucked it in first, and gave it some jandal… I distinctly remember the media centre trying to unpack the phrase in the immediate aftermath. Brilliant.
The below shots attempt to paint the picture a slice of what made the event special – cars showing proper attitude, smashing over kerbs and getting sideways.
It also features some of the infrastructure that was built around the event, including the massive grandstands, brim full on race day.
As sad as it is that it is all over, we will forever have some magic memories…