WHAT WE LEARNED + THURSDAY HOT/NOT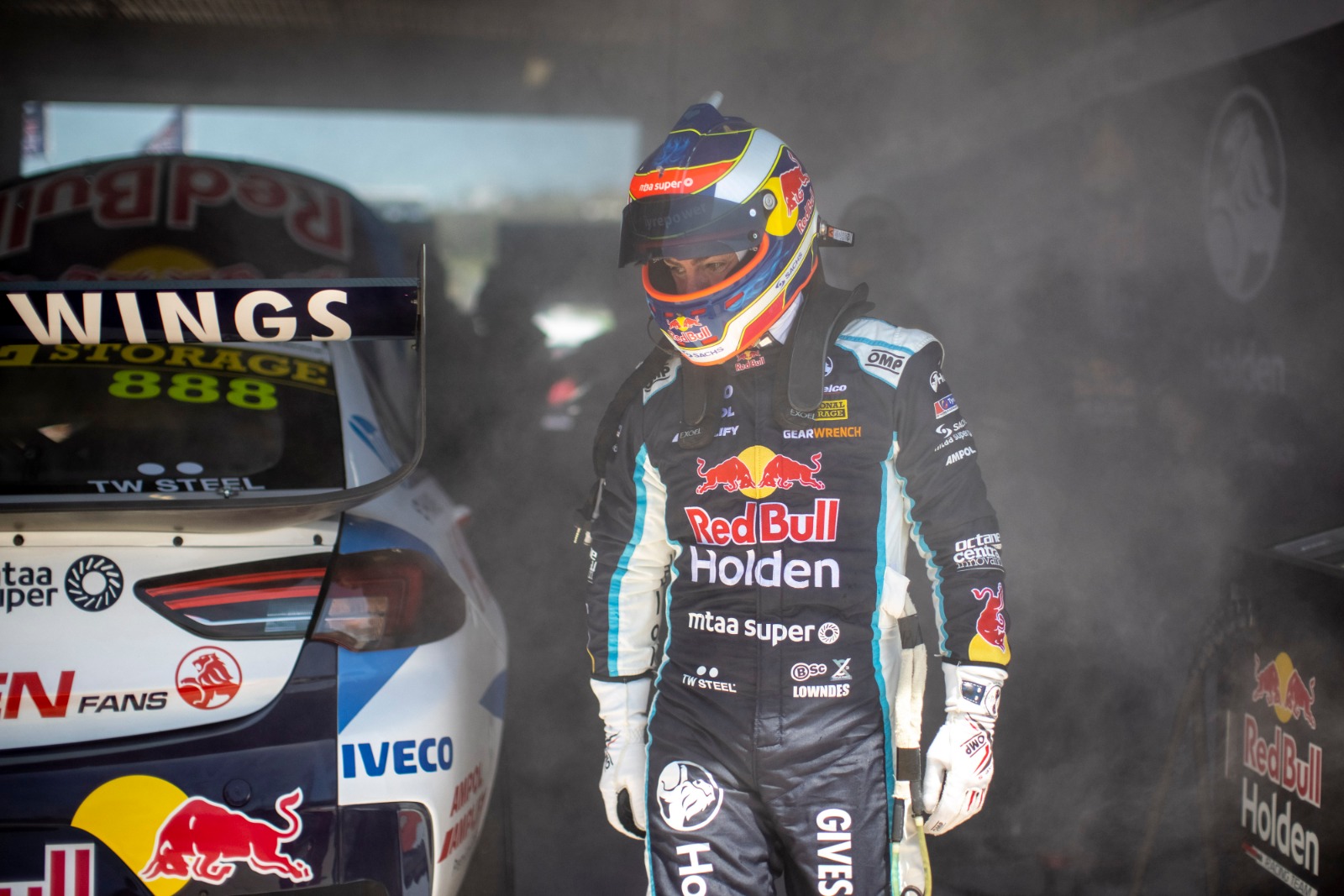 A CLEAN and fast day at Mount Panorama to get things underway for the 2020 Great Race. We pick some of the key learnings, including Tickford's pace, co-driver form, Erebus liveries and the Thursday Hot / Not / What list!
WORDS: Richard Craill
HOT / NOT COMPILE: Mark Walker
IMAGE: Mark Horsburgh / Supercars
A FASCINATING and fast trio of practice sessions was the order of the day at Mount Panorama, however Bathurst being Bathurst, there's plenty to take out of the three hours of running we've now got under our belts.
TICKFORD ON SONG
CAM WATERS was the man to beat on Thursday at Mount Panorama, the Monster Energy Mustang's 2m04.1696s best topping a competitive and clean day of practice across three sessions.
The most recent winner in the Supercars championship, Waters heads to the Mountain in great form and with a Bathurst winning co-driver, Will Davison, in his corner.
With McLaughlin second and van Gisbergen third there were familiar names in the top three spots at the end of a quick day, while Heimgartner was fourth and Nick Percat fifth.
Between Tickford, DJRTP, RBHRT, Kelly Racing, BJR, Erebus and WAU, seven teams were represented in the top-10 at the end of practice three.
Remarkably, no red flags across the three sessions…
CO DRIVER PACE IS SOLID
CO-DRIVER form had dominated the narrative heading into this year's Great Race and will likely continue to do so – but predictions that they would be wildly off the pace obviously weren't on the money.
Like-for-like, the difference between main and co-driver pace on Thursday was almost identical year on year.
In 2019, James Moffat topped the co-drivers only Practice two with a time 0.09875s slower than practice one pacesetter Jamie Whincup.
Moffat, who will drive the Supercheap Auto Mustang with Jack LeBrocq this year, was again on point in the dedicated second-driver session this year, 1.0351s off the pace established by teammate Waters earlier this morning.
One second exactly covered the top 13 drivers and 1.6 seconds covered 21 cars which is a testament to the depth of the co-driver brigade this year.
As we said, however, one-lap pace is one thing; how they race wheel to wheel during those vital middle stints in Sunday's race will be very much another.
2019 P1: 2m04.6744s (Whincup)
2019 P2: 2m05.6619s (Moffat) (+0.9875s)
2020 P1: 2m05.0233s (Waters)
2020 P2: 2m06.0584s (Moffat) (+1.0351s)
PROGRESS!
IF FOX SPORTS 24/7 Bathurst Channel gives anything, it's a superb chance to showcase the evolution of the modern V8 Supercar around the best lap of the season.
And while the regulations of the cars have changed significantly over the last two decades, the fundamentals – five litre engine, 600-plus Horsepower, 1350-plus Kg, narrow tyre – remain broadly the same.
That's why it's remarkable to consider that Scott McLaughlin's fourth flying lap of the weekend, a 2m06.5262s effort, was not considered particularly fast.
In 2003, anything under the sub 2m07s was considered improbable, if not impossible. Which is why when Greg Murphy punched out the 2m06.8s in that year's remarkable shootout it was such a phenomenal effort that moved the Mount Panorama benchmark into a different postcode.
17 years ago that lap took everything from Murphy. Now it's done on a green track four laps into the first practice session on a Thursday.
BATHURST STILL BITES THE BIG GUNS
THE CLASH between Tim Slade and Shane van Gisbergen in practice one aside, one of the bigger talking points on Thursday was the Power Steering issues that hindered the progress of Car 888.
The issues restricted Craig Lowndes to just three laps and to 23rd position in his first solo hit-out this weekend and left the Red Bull Holden Racing Team garage in a smoke haze too.
Now, if you're going to have a session with limited running you'd rather it happened to a driver making his 673rd Supercars start than, say, someone making their first like the Garry Rogers Motorsport wildcard.
Still, it's proof that Bathurst doesn't discriminate. Legend or rookie, if the place is going to bite – either with a crash of a strange technical oddity – it's going to happen regardless of your surname or the team you drive for.
MIXED REVIEWS ON EREBUS LIVERY
PENRITE are great supporters of Aussie motorsport, of that there is no doubt, but their Bathurst-specific Aussie flag livery has drawn.. somewhat mixed reviews.
We asked the question of our TRT social media audience, who unlike much of the internet are a calm, rational, informed and good looking bunch of serious motorsport enthusiasts, to gauge their response.
Suffice to say, it wasn't overly favourable..
Agree. The white looks terrible and doesn't suit these cars

— Liam🇦🇺🏎️ (@Lemry22) October 15, 2020
Way too busy.
Don't like the white either.

— GibboPK (@GibboPK) October 15, 2020
Too busy unfortunately. I usually love everything about those cars. Oh except the brand. 😁😁👍

— Guess 🇦🇺 (@simongue6) October 15, 2020
Still won't ever be as ugly as the Supercheap Car

— Shane B (@ShaneB19) October 15, 2020
I didn't like the one they had this year. This one looked better in the pictures than "in the flesh" I think. A shame, as I've generally liked the Penrite liveries over the years

— Ozcouchmotorsport (@ozcouchracer) October 15, 2020
From the front – not bad, otherwise just too much going on. Would have looked good in chrome blue 👌

— thatbro (@thatbro83) October 15, 2020
Front on, it's way better, it looked very bland when it was just black. Side on, it's got a bit much going on. I don't hate it, leave the Aussie flag off the sides and it'd be better.

— Samuel Lockhart (@LloydGSR) October 15, 2020
not great – it looks like one of those Tickford cars from a couple years back where it seemed like sponsor decals were slapped on the car then the team stepped back and pushed the thing out of the garage without looking at it

— Tyler Cole (@coletylerYMM) October 15, 2020
It's awful. Too busy and the colours don't work together at all

— Motorsport Matty (@motorsportmatty) October 15, 2020
THURSDAY HOT / NOT / WHAT
HOT
1. WE'RE AT BATHURST
HEARTY congratulations to everyone in the circus who has sacrificed to see racing at Bathurst this weekend. It may be different and slightly weird, but any Bathurst is better than no Bathurst.
Can we please take a moment to appreciate a Supercar across the The Mountain.

We made it.

— Walkinshaw Andretti United (@FollowWAU) October 14, 2020
2. GEN3
IN A year that was shaping up terribly after the shutdown of Holden, a pandemic, and a looming TV deal in a tough market, things have finished the year all coming up Supercars. The confirmation of details of Gen3 and Camaro are most welcomed. A T8 Camaro program in 2022 is something to look forward to.
We will welcome the Chevrolet Camaro to the grid in 2022 and will lead the homologation as part of @supercars Gen3 program 🙌#VASC pic.twitter.com/VF5Asv16BP

— Red Bull Holden Racing Team (@redbullholden) October 14, 2020
3. NICE JOB WATERS
TICKFORD are looking sharp, with the Monster Mustang bloody quick – winning the Thursday GP with a 2:04.169. A-grade combo, lookout….
4. CARNAGE FREE RUNNING
THREE hours of running, precious little shunting. Then again, the forecast for the weekend doesn't look great…
5. DANCE SHOES
WE could watch this all day…
Feet pics on OnlyFans? Overrated.

Bathurst foot cam? TAKE MY TIER 3 SUB. #VASC #Bathurst1000 https://t.co/k5B09BWmdw

— Luis Calderón (@lcracing92) October 15, 2020
6. LEX KELLY IS BACK!
WHILE it's exciting because it's Bathurst week, the absolute icing on the cake is the fact that Lex Kelly will be back on the teevee this weekend!
Between the eyebrows and the tennis ball that was a busy 4 sec video #LexIsBack https://t.co/49pzBZAEUy

— Chad Neylon 🇦🇺 (@chadneylon) October 12, 2020
7. CASTROL LIVERY
ANOTHER attaboy to the Kelly clan and their sponsor Castrol for getting an extra 1,000 punters into Bathrust this weekend via their re-jigged livery. Stout design work by Tim Pattinson of TP Race Design, and vinyl application from the drivers, with Rick Kelly and Dale Wood getting on the tools in the garage at Bathurst on Tuesday.
Get a closer look at the livery dedicated to our fans!
More images and detail here: https://t.co/2YrYyDcUX2@CastrolRacingAU #VASC pic.twitter.com/A138KgWPJj

— Kelly Racing (@KellyRacingAus) October 13, 2020
WHAT
LARKO
DON'T ever change…
If you don't love Larkon then a) you're wrong and b) you need to rethink your choices #VASC #Bathurst1000 #Bathurst

— Lauz (@LauzBURNS) October 15, 2020
Uncle Larko 💓#VASC #Bathurst1000

— Shane B (@ShaneB19) October 15, 2020
October 15, 2020
CHAZ
ALSO, don't ever change….
Damn, I know it's a long off-season but LinkedIn didn't need to throw shade at me like this 🤣 No one in their right mind would put me behind the wheel of a delivery car! 🍕#Mozzie25 #VASC pic.twitter.com/isFjAhCasA

— Chaz Mostert (@chazmozzie) October 6, 2020
There's always one 🤣#Mozzie25 #VASC pic.twitter.com/dhNGB8wcu2

— Chaz Mostert (@chazmozzie) October 14, 2020
NOT
1. AWKWARD 97 ON 17
THESE two teams have had a bit going on this year, with this miscommunication the latest addition to the list. While McLaughlin hasn't bothered looking at his mirrors much this year, Slade admitted to simply not using them. Baby brain or rust, fortunately both cars got away with it, but they both lost track time.
Guys, it's only Practice 1 😅 Further angles of the Slade/SVG contact.#Bathurst1000 #VASC pic.twitter.com/aGwDmrOXFw

— Supercars (@supercars) October 14, 2020
2. CAR 888 ON FIRE
EVEN with the most experienced combo the race, you still don't want to be sitting in the pits fixing power steering dramas and putting out literal fires.
Get Burt from BP to come and clean it up. #vasc https://t.co/CId1PHJgIv

— AJ Hawkins (@The_AJ_Hawkins) October 15, 2020
3. FIRST CAR IN THE CONCRETE
IT WAS like a retro round gone wrong – with James Masterton stuffing the Masterton Homes Super3 machine in the fence at Reid Park.
4. AUSTRALIA POST
AUSTRALIA Post recently used my Amazon order as a football, and smashed a $3 glass jar. It was upsetting, so you could imagine how Scott McLaughlin felt when his new helmet lobbed up at his door…
Got a delivery for @smclaughlin93.

Just sign here please, mate ✍️ #VASC pic.twitter.com/J7ufGeRkKc

— Chad Neylon 🇦🇺 (@chadneylon) October 7, 2020
5. THIS
WHILE we are stoked that there is a Bathurst 1000 happening at all, this is the sad reality of 2020.
How strange is Bathurst 2020… normally there's fans hanging off this fence, waving their favourite flags, driving their motorised esky. This year, no one 😔 #VASC @FOXSportsNews #Bathurst1000 pic.twitter.com/dLvAjNyXo0

— Brian Van De Wakker (@brianwakker22) October 15, 2020
TWEET
SEE YA SUPERCHEAP
SWEAR JAR
TRT SWEAR JAR COUNTER:

> 'Shit' – 2 (SVG, P1. Waters, P3) #Bathurst1000 #VASC

— The Race Torque (@theracetorque) October 15, 2020
BURN
We're looking forward to the Denim-supported Erebus car next year, because Betty sure needs some new jeans. #bathurst1000 #VASC

— The Race Torque (@theracetorque) October 15, 2020
BERTSPOTTING
C'MON BERT, LIFT!
FFS, Bert.
1 job.#VASC #Bathurst1000 pic.twitter.com/HTVJcYWpO0

— Mick Stewart (@StewedMick) October 15, 2020