COMMENT: SRO INVOLVEMENT KEY TO GT REVIVAL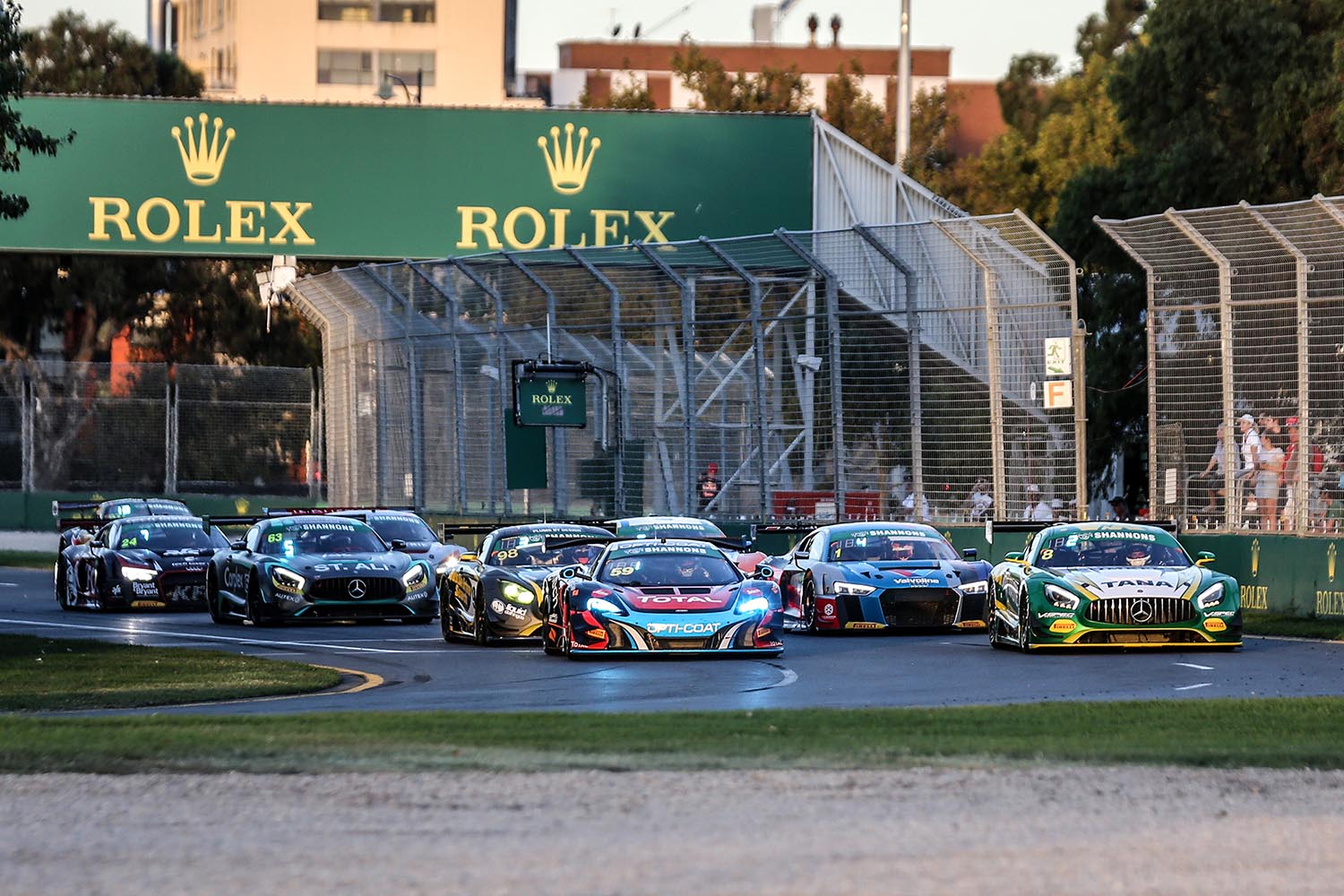 THE POWERS behind GT3 racing around the world will now play a leading role in the future of Australian GT. It's a change the category has needed in a bid to return it to a level not seen in several seasons.
WORDS: Richard Craill IMAGES: Supplied
OUTSIDE of the Bathurst 12 Hour, Australian GT racing has faced challenging times for the past two or three seasons with grids shrinking rapidly within an increasingly crowded Australian Motorsport marketplace.
It's been a rapid change of fortune for the category in this part of the world, given that just under six years ago the rising threat of GT3 competition was identified as a key rival to Supercars, who were in significant pain at the time.
The class slumped last year with a confusing schedule, commentary about rising costs and unloved driver / pit stop-based Balance of Performance (BoP) regulations, which all resulted in a tiny 10-car grid running a three-hour race at The Bend Motorsport Park last year.
Changes of category management, a refusal by Motorsport Australia (then CAMS) to permit a Supercars-led takeover of the class and other factors have all conspired to put the category on a tipping point just a few years after showing considerable strength and broad appeal.
There should be optimism for change, however, with news just last week that the category management rights will change hands in 2020 and be jointly managed by the Australian Racing Group and SRO.
ARG are of course well known for their ownership of TCR Australia / New Zealand, S5000, Touring Car Masters and TransAm categories – but it's the SRO involvement that will be the biggest factor in assuring a return to prominence of GT3-based racing on these shores.
When it comes to GT racing, like it or not SRO are the organisation with essential control over the global GT3 category via their 'GT World Challenge' and Intercontinental GT Championship brands.
Whether it is the Spa 24 Hours, British GT Championship or GT World Challenge America, SRO are there and either own it or have a role in promoting it.
Their involvement in Australia has roots via both Australian GT and the 12-Hour, where they have a longstanding relationship with Supercars who promote Australia's International Enduro – one that for all intents and purposes led to the creation of the Intercontinental GT Challenge series in the first place.
They've also been associated with Australian GT in a smaller capacity as licensees of their proprietary BoP system that equalises performance between the various makes and models that comprises the always-diverse GT3 field.
The new relationship makes a lot of sense and basically brings the last remaining holdout in global GT racing into SROs embrace.
Look beyond the ARG involvement for a minute, it's SRO who are the major players in GT racing and the addition of their influence has the most potential to draw back competitors who have been lured away to other categories in previous years.
A consistency of branding, marketing, driver and technical regulations and race formats across the varied SRO properties should return competitor confidence among those who have, for one reason or another, parked their expensive cars in garages in recent times.
There's also the potential to offer added value by promoting crossovers into other SRO properties – for instance, if you win in Australia you could get an automatic entry into GT World Challenge Asia or America the following year.
It may not be quite that model exactly, but it shows the potential available for SRO to leverage.
Within ARG there is also existing GT experience: Ken Collier, who among other things oversees the Bathurst 6 Hour event for the company, is a former Category Manager of Australian GT and was Australia's representative on the FIA's global GT commission.
It makes sense for him to head up SRO's local efforts.
SRO have not taken long to make an impact on the sport here: the first change to be a rebranding of the category to fall in line with the 'GT World Challenge' nomenclature well established around the world, and quick conformation that the revamped category will follow the established global regulations that have been tried and tested.
They're not universally popular by any extent, but at least they are consistent.
Five sprint events will make up the championship, with a one-off 'multi-hour' long distance race to make up the Endurance Championship side of the equation.
At the same time they will need to listen to the local competitor base and gain an understanding of the local market, which is incredibly different to anywhere else in the world.
It does, however, seem like a sensible partnership that can only reposition GT racing in this part of the world and help it regain some of the ground it has lost lately as competitors became disinterested and drifted away.
It won't be an overnight fix and there are other issues with which to contend (the aforementioned crowded market is one), but it seems a positive first step on restoring GT3 racing to a position of strength in this part of the world.
This column was first published last week on TalkMotorsport.co.nz, New Zealand's leading website for motorsport news, opinion, commentary and more. Check them out here.